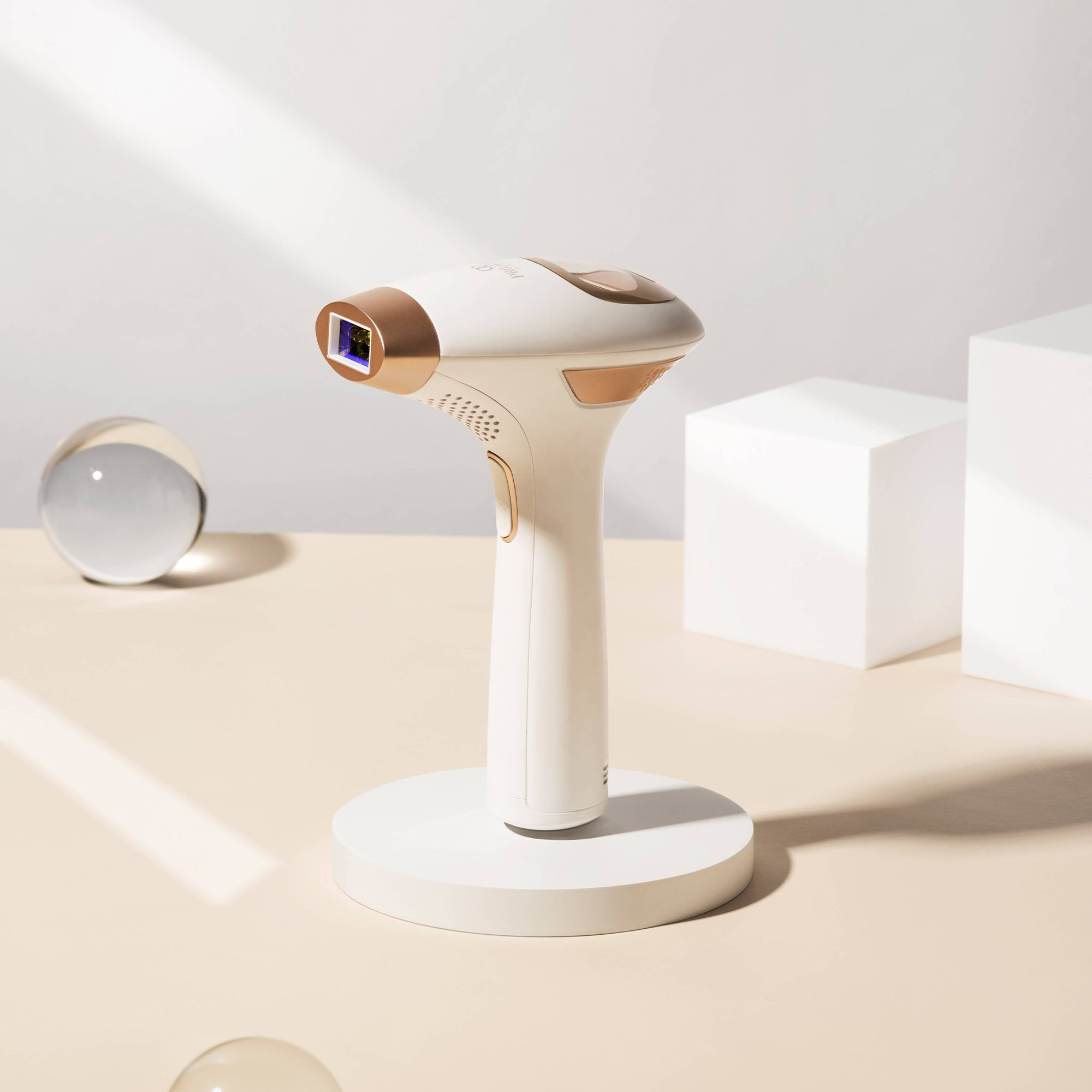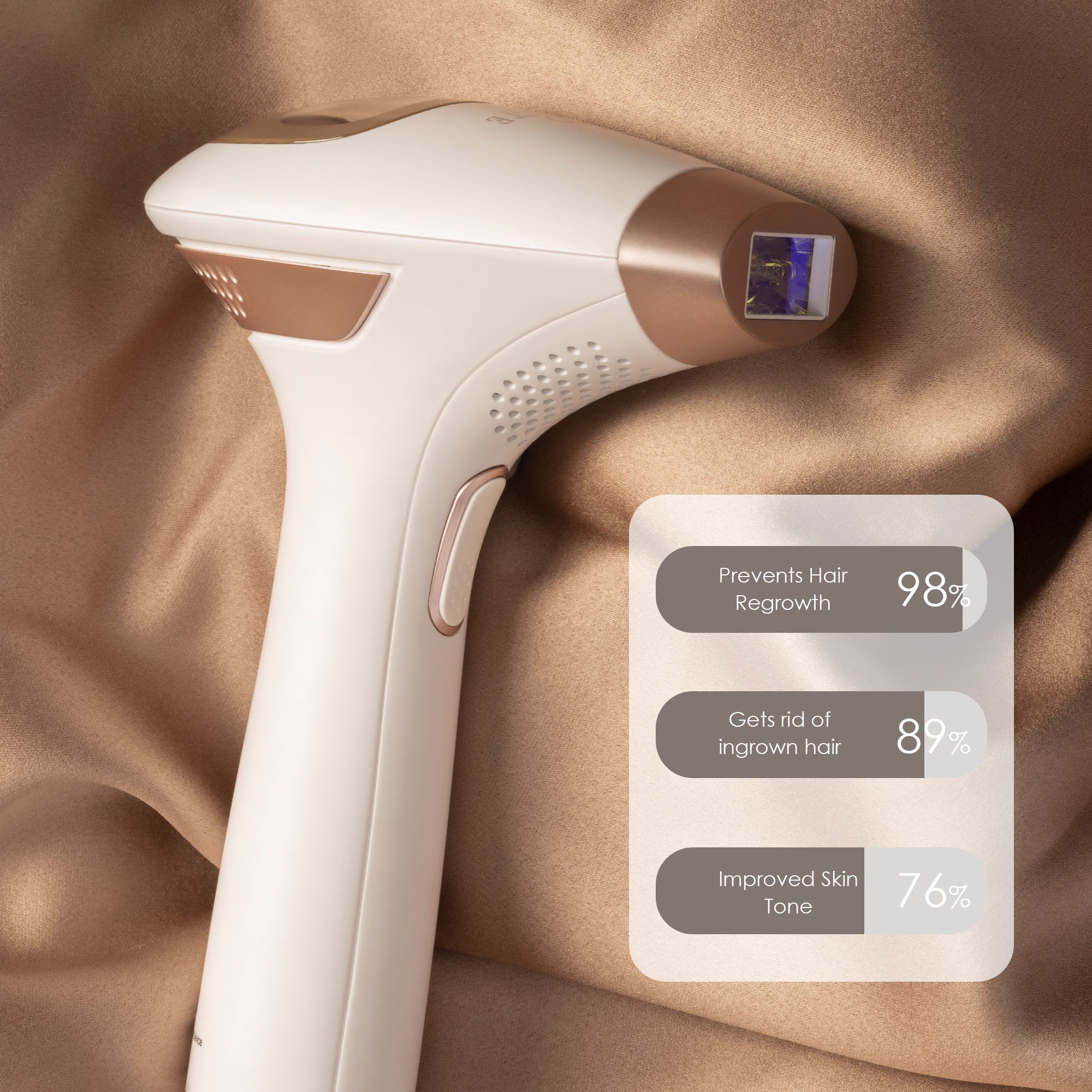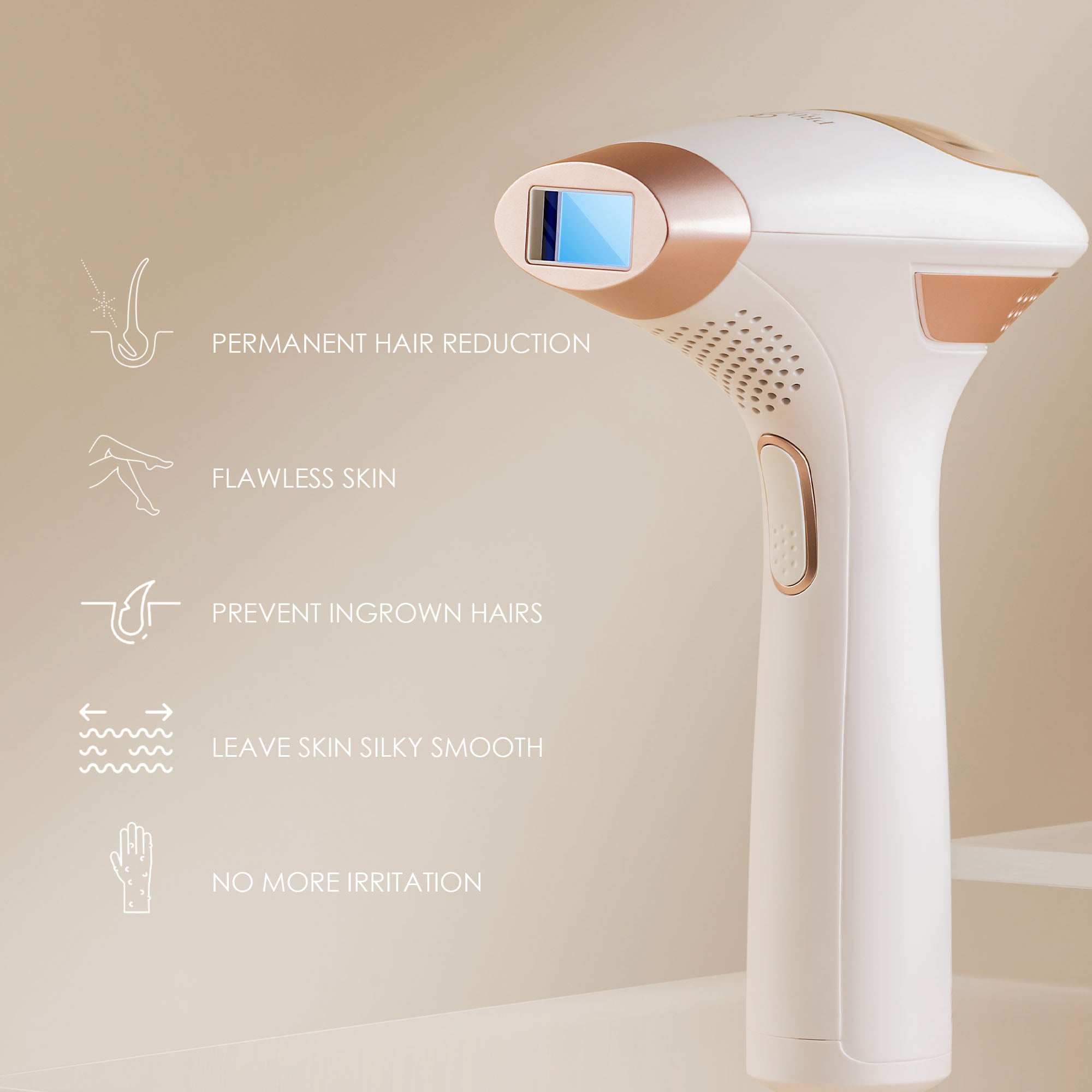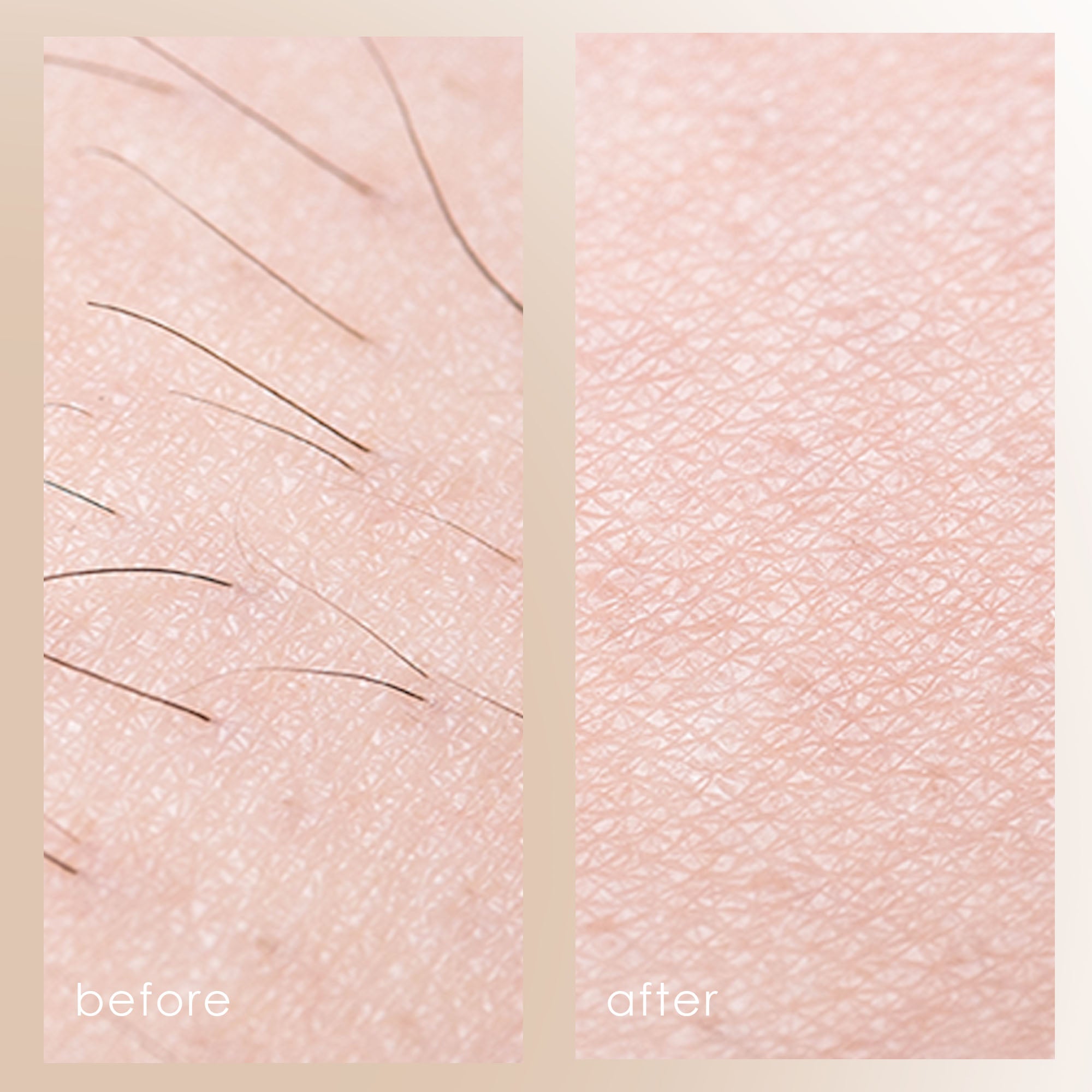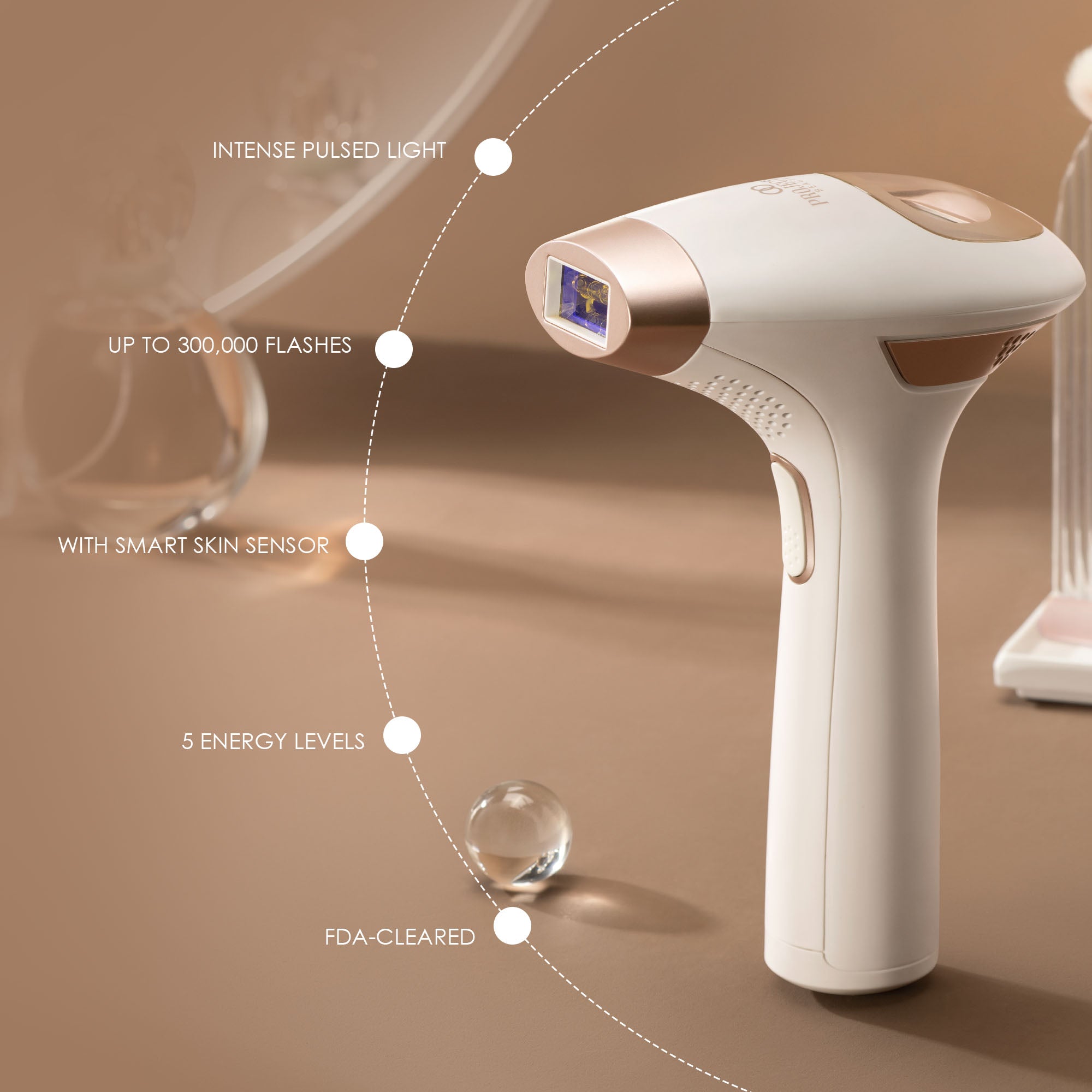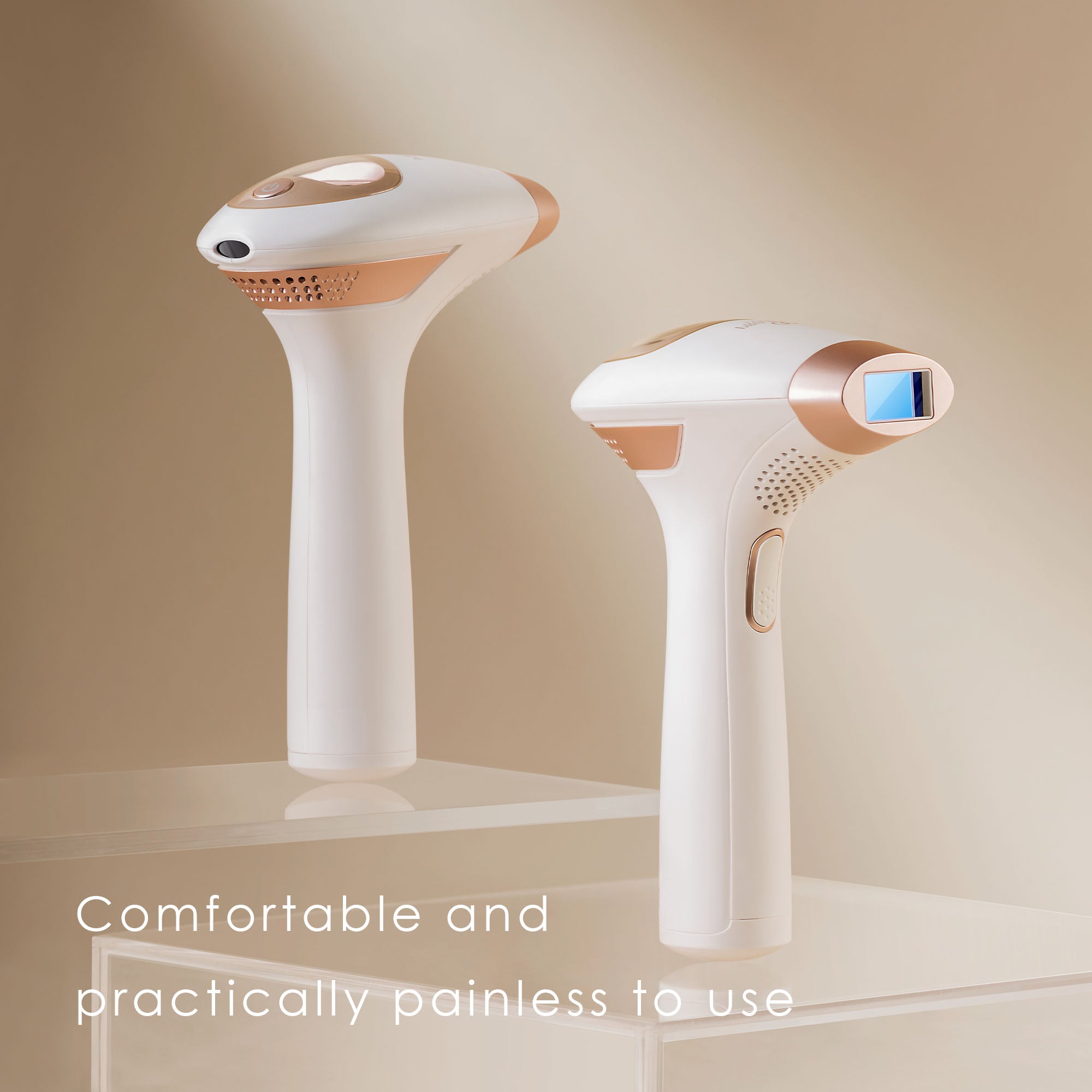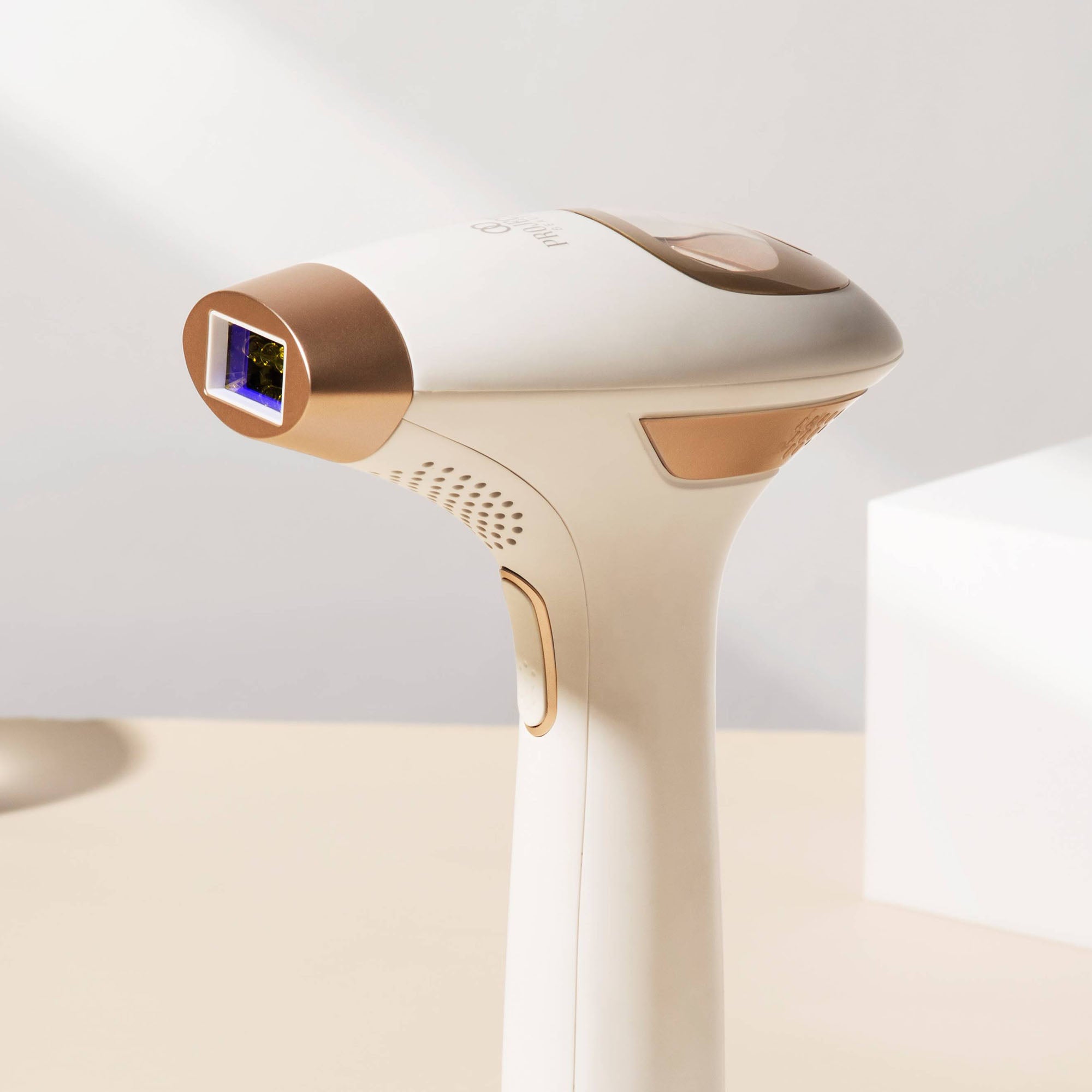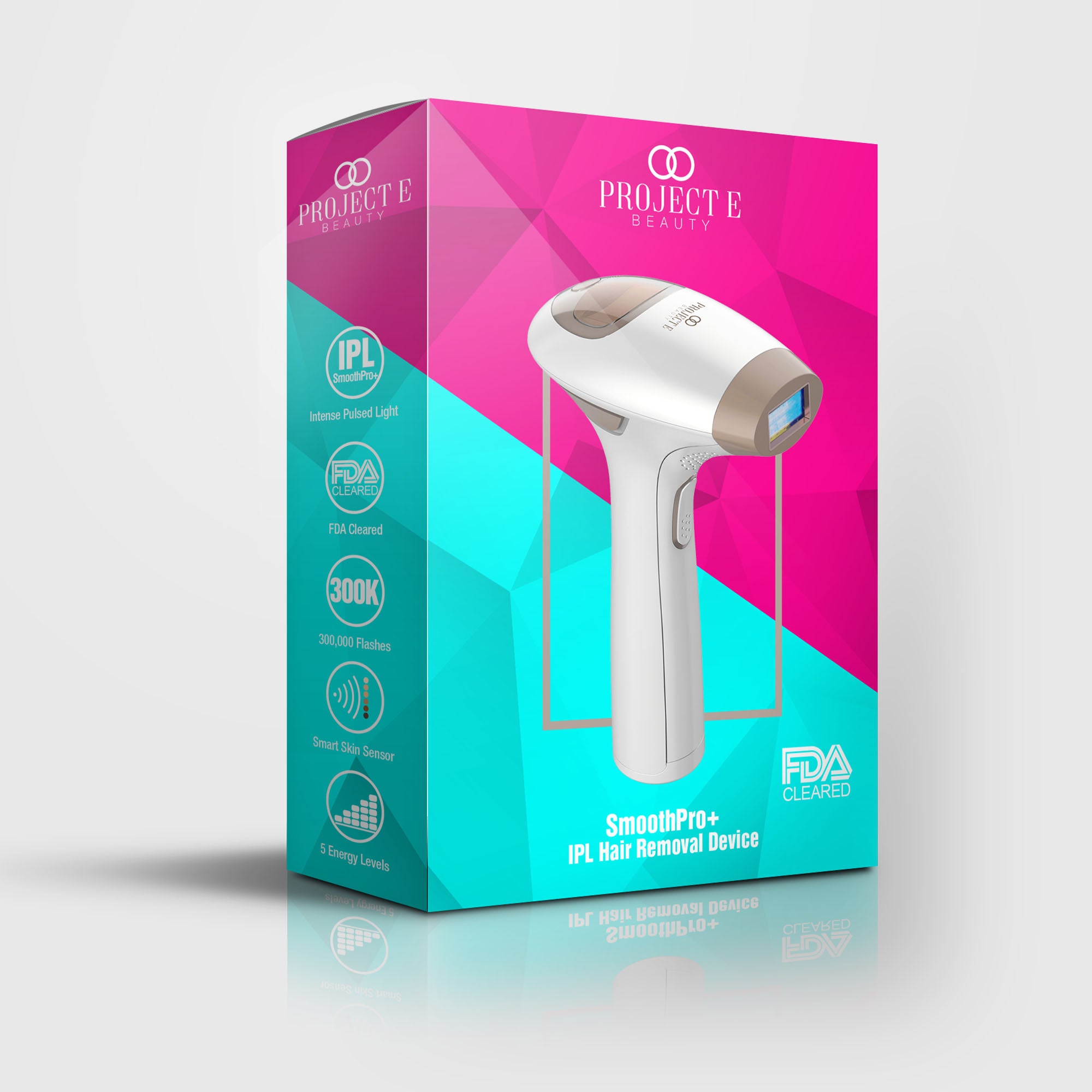 SmoothPro+ | IPL Hair Removal Device
Save 40%
Sale price

$179.99
Regular price

$299.99
(/)
---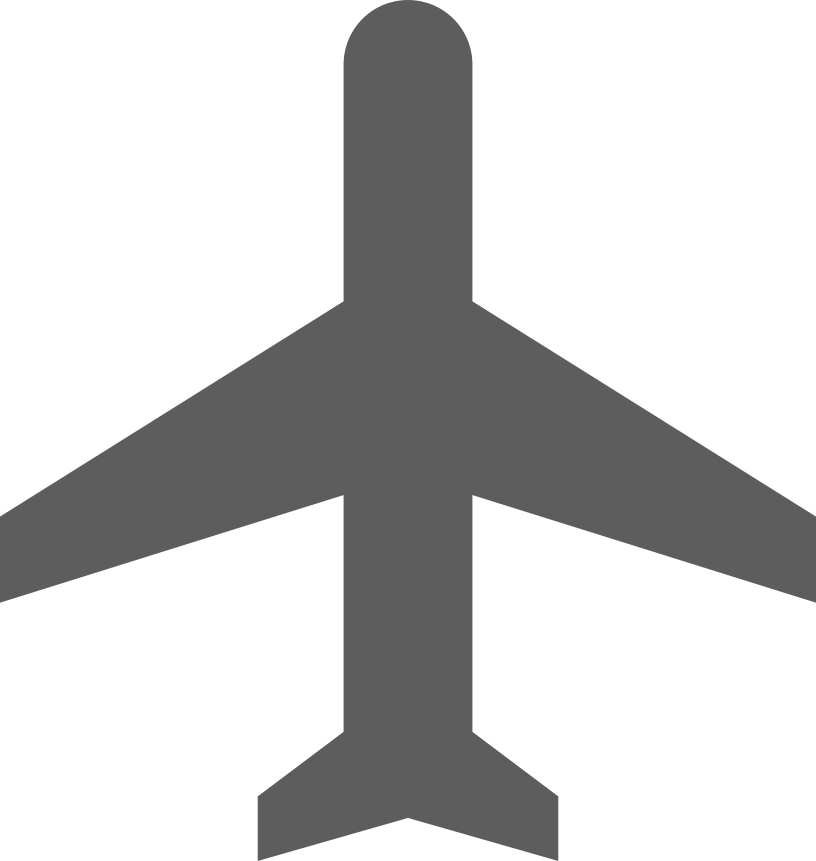 Free Worldwide Shipping on order $100+

30-Day Satisfaction Guarantee
12-Month Warranty on Devices
Secured and trusted checkout with:
About:
SmoothPro+ uses Intense Pulsed Light (IPL) technology which is known as one of the most effective methods to treat unwanted body hair with longer-lasting results. SmoothPro+ produces gentle pulses of light that penetrate the skin and are absorbed by the hair. This causes the hair follicle to go into a 'resting phase' and prevent the hair from growing any further. A few days later, the treated hair falls out naturally. By repeating the treatment according to the recommended schedule, you can continue to prevent hair regrowth.

There are so many different methods of hair removal, from traditional shaving blades to professional laser treatments. Many are time-consuming, expensive or horribly painful. SmoothPro+ is FDA cleared and gives you the longer-lasting results with reasonable price. You can now use this innovative light-based hair regrowth prevention technology comfortably in the privacy of your own home, whenever and wherever you want. For important information about safety and how to use the device, please read through this user manual before you use SmoothPro+.
SmoothPro+ | IPL Hair Removal Device
Sale price

$179.99
Regular price

$299.99
Choose options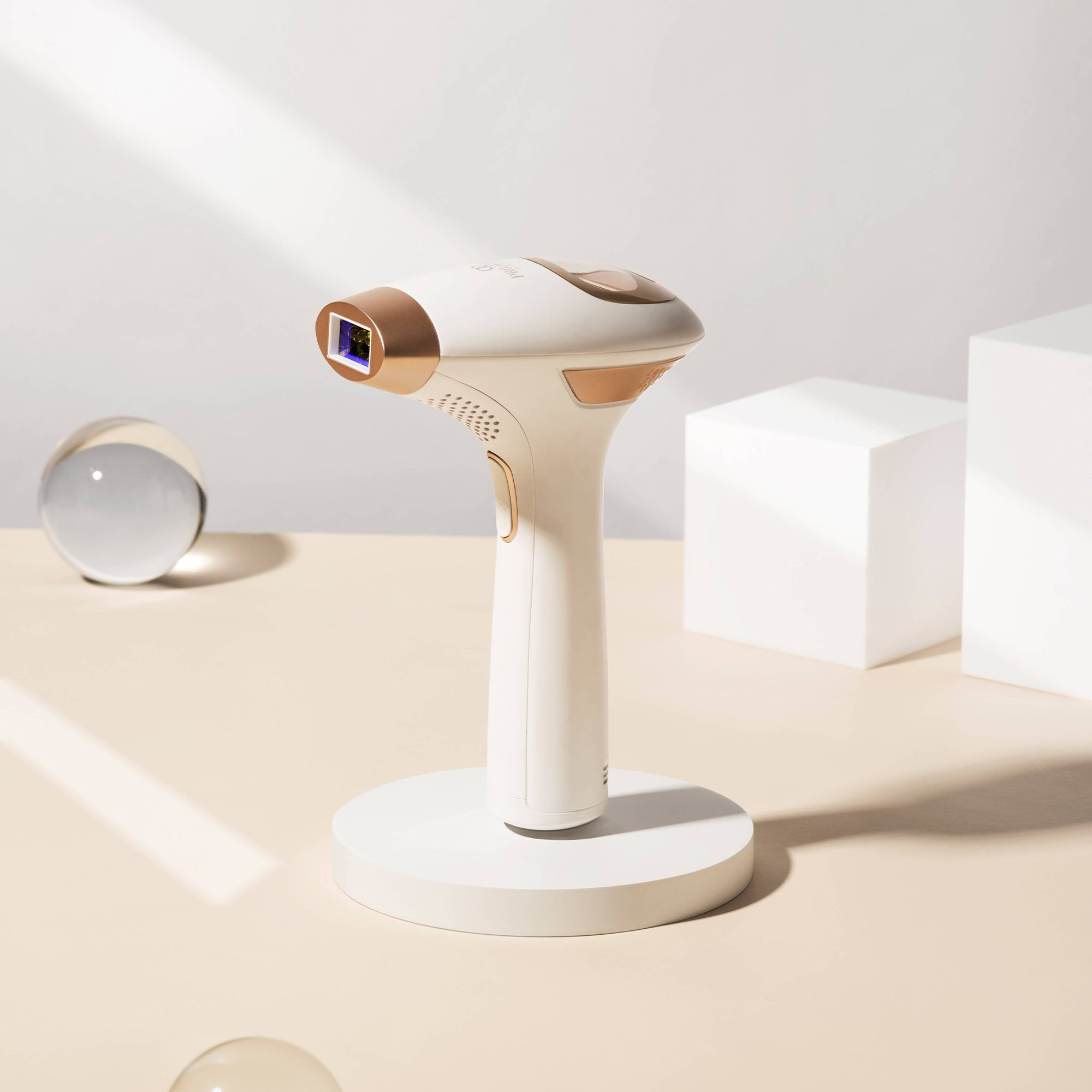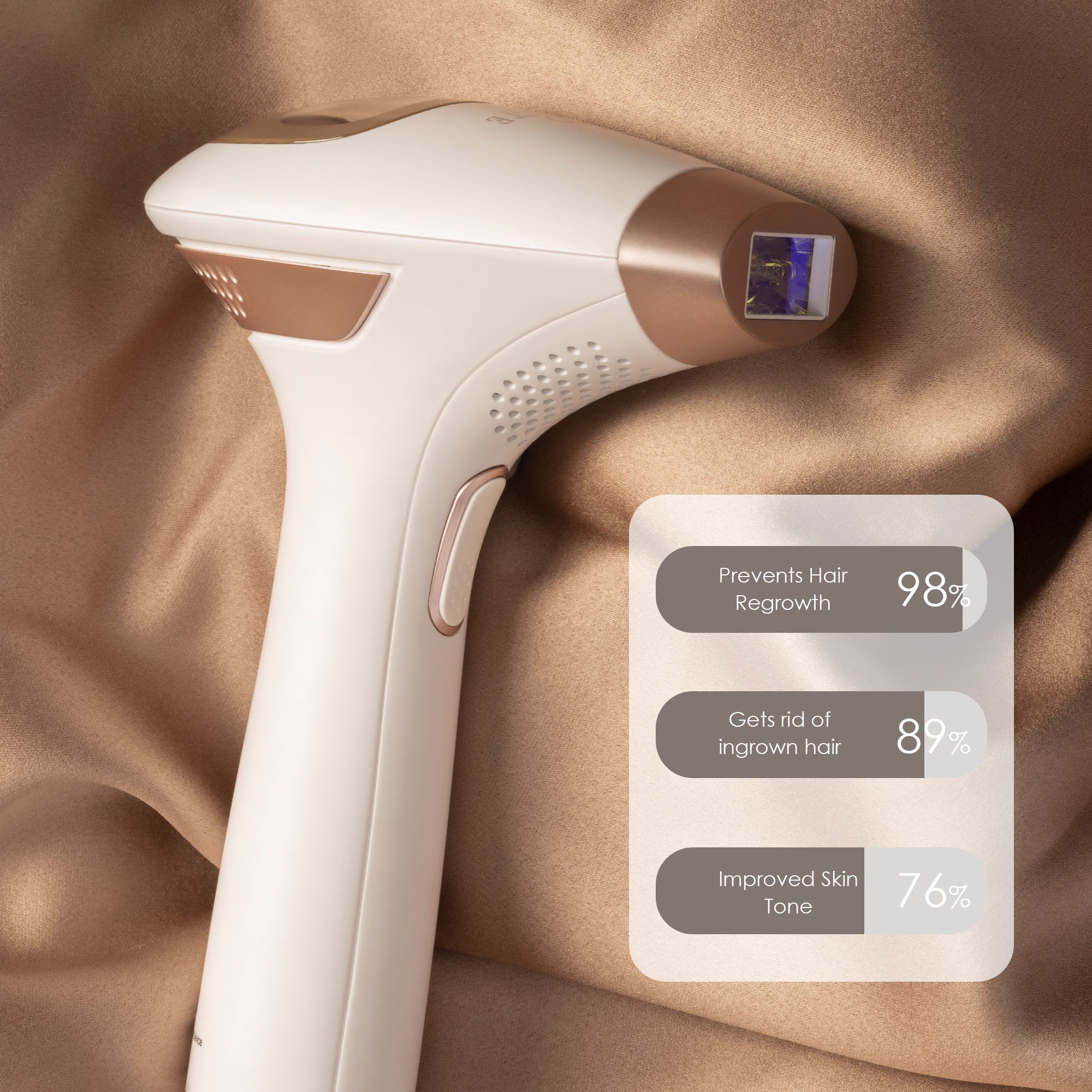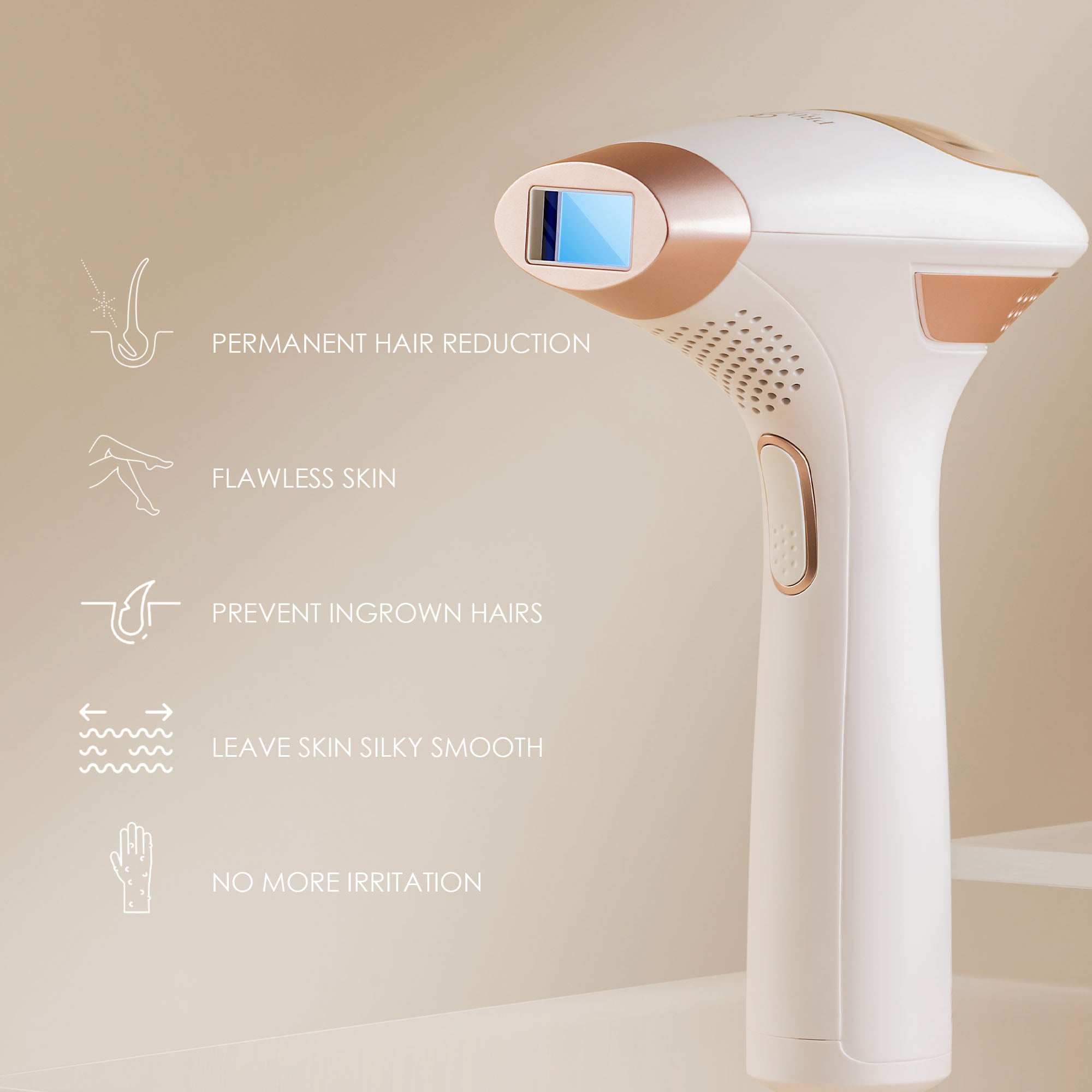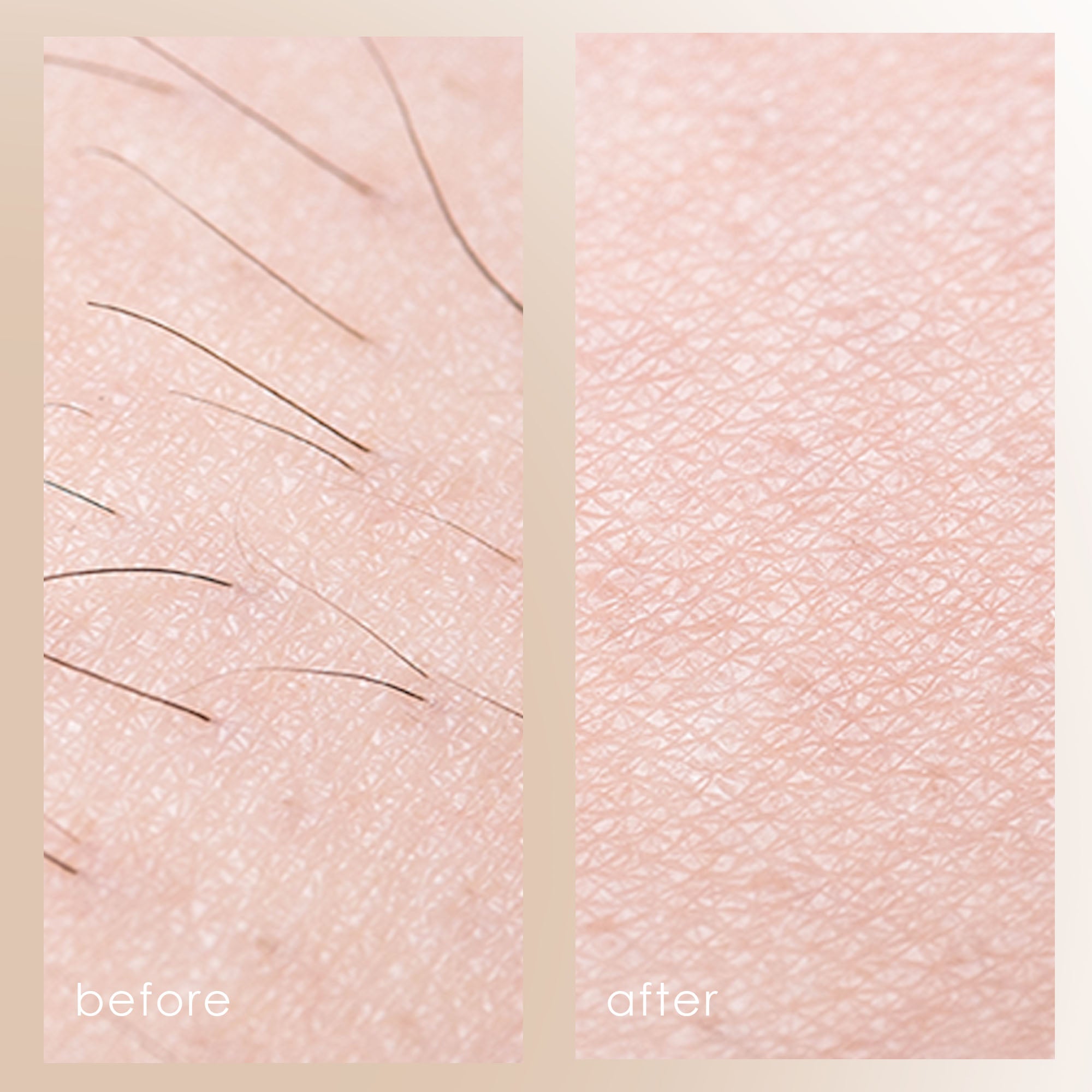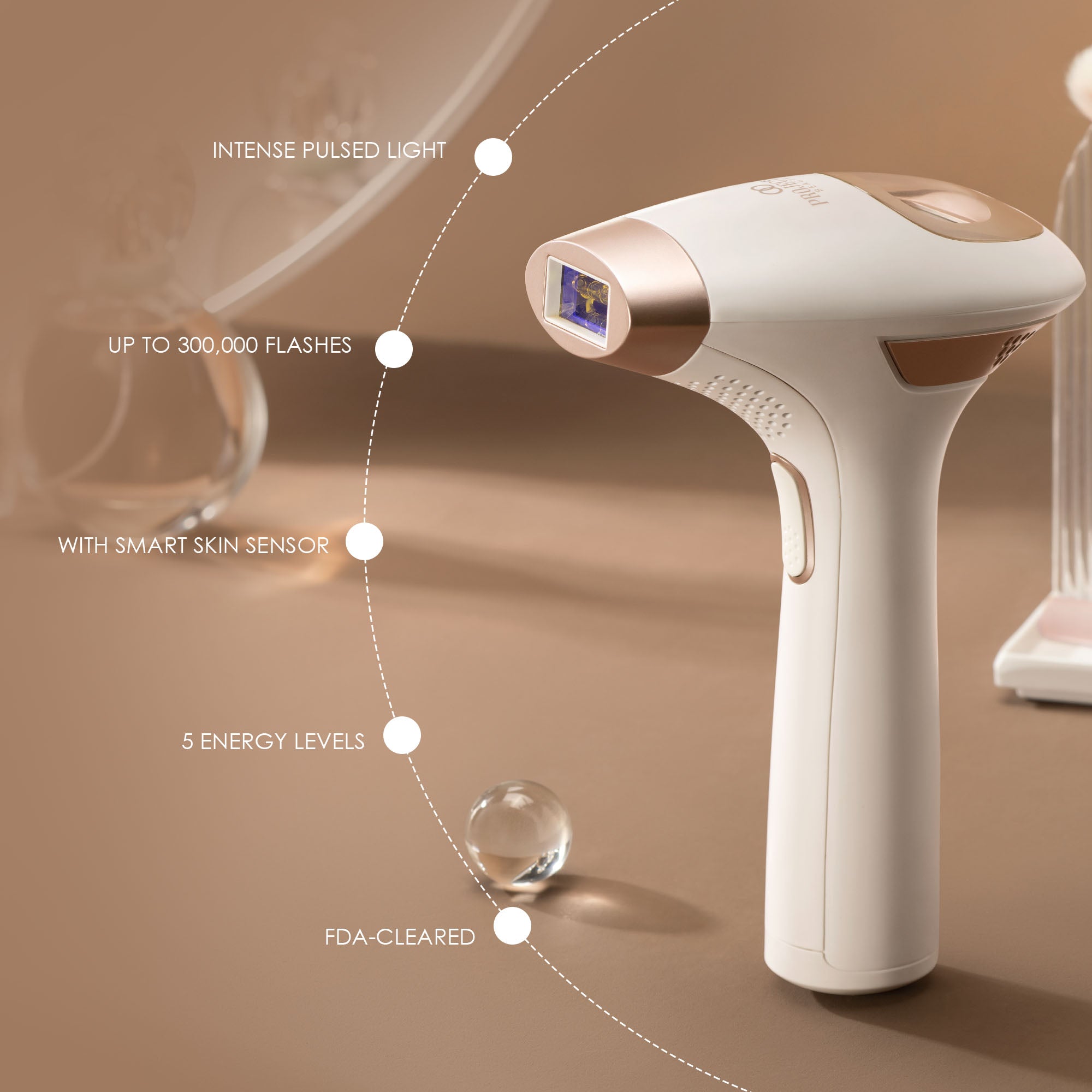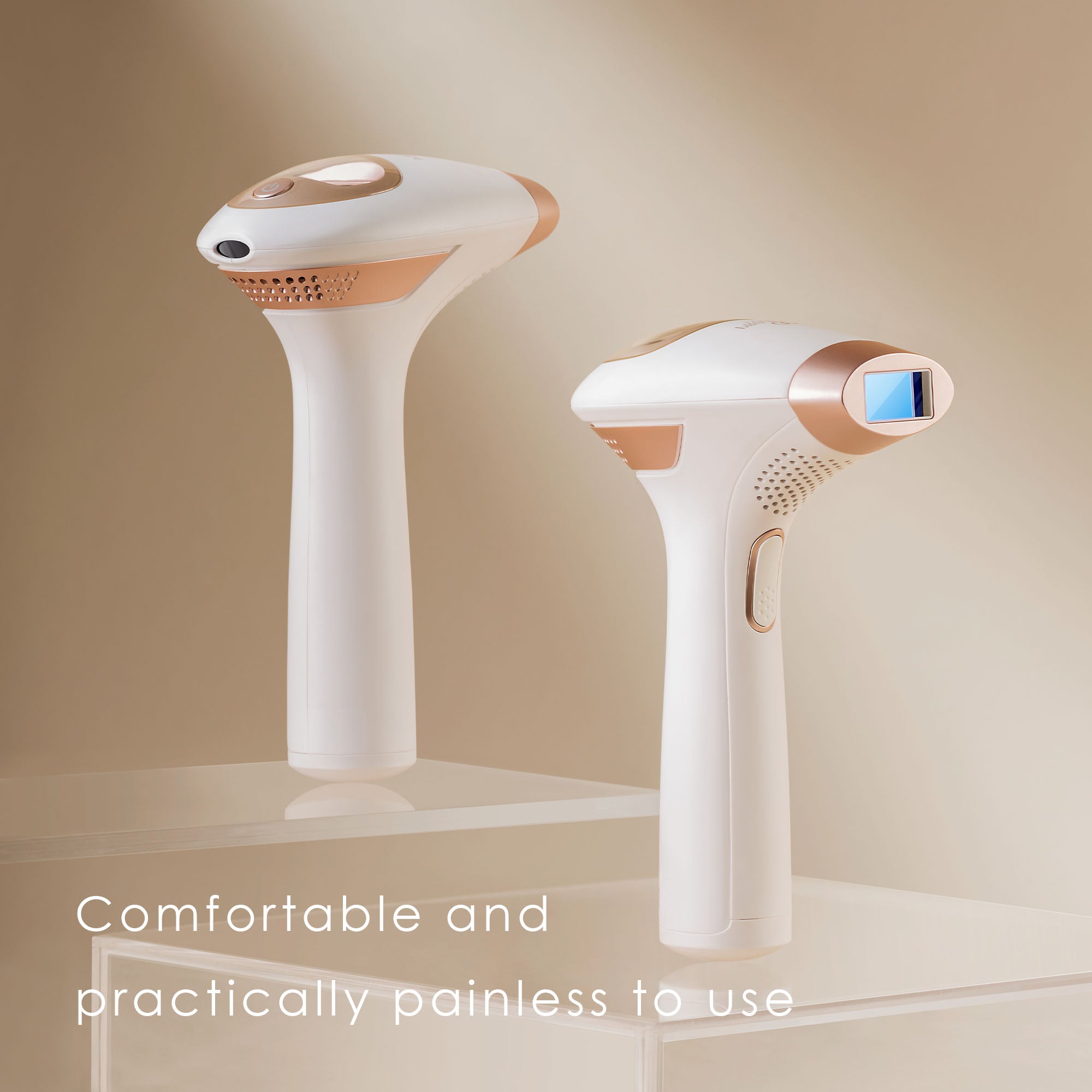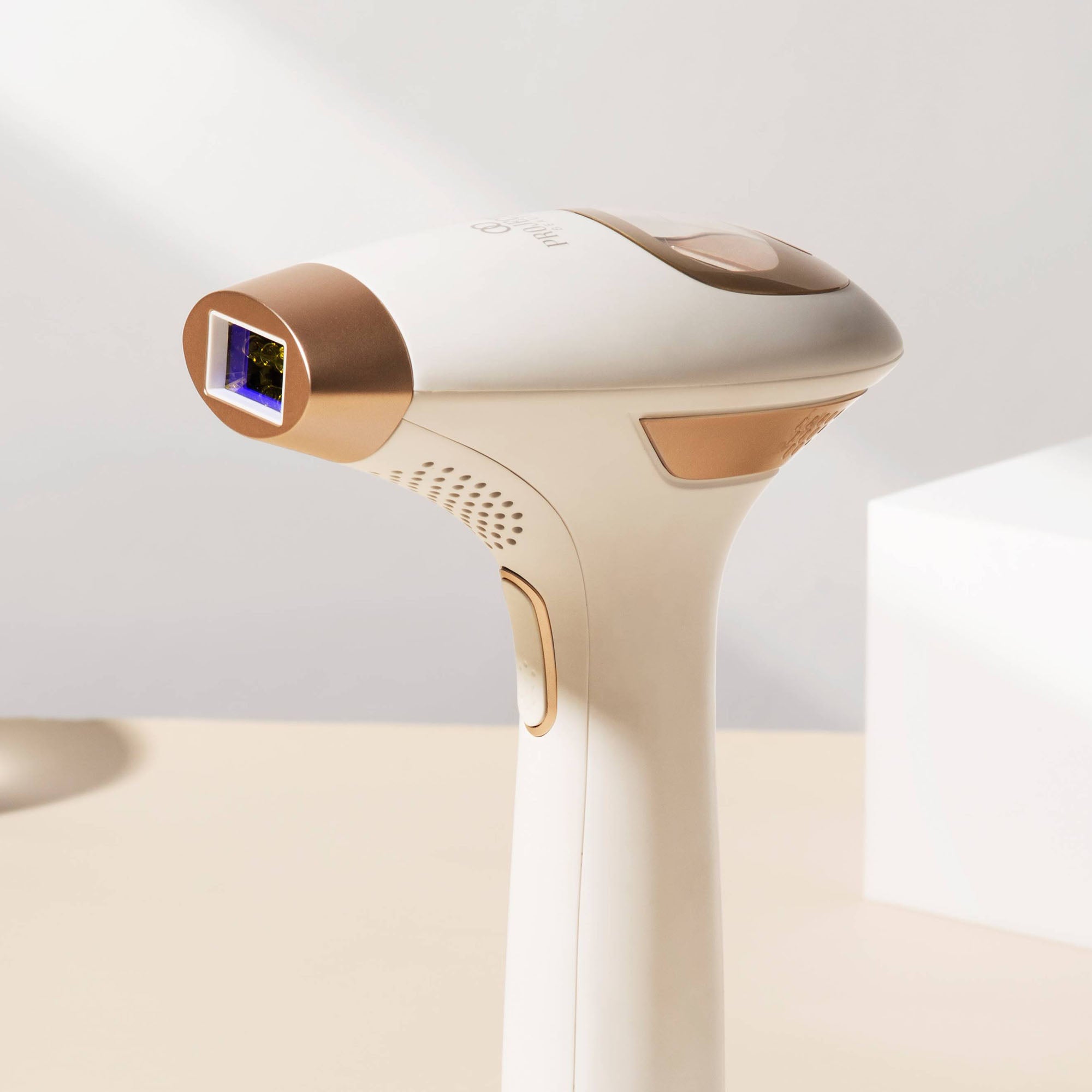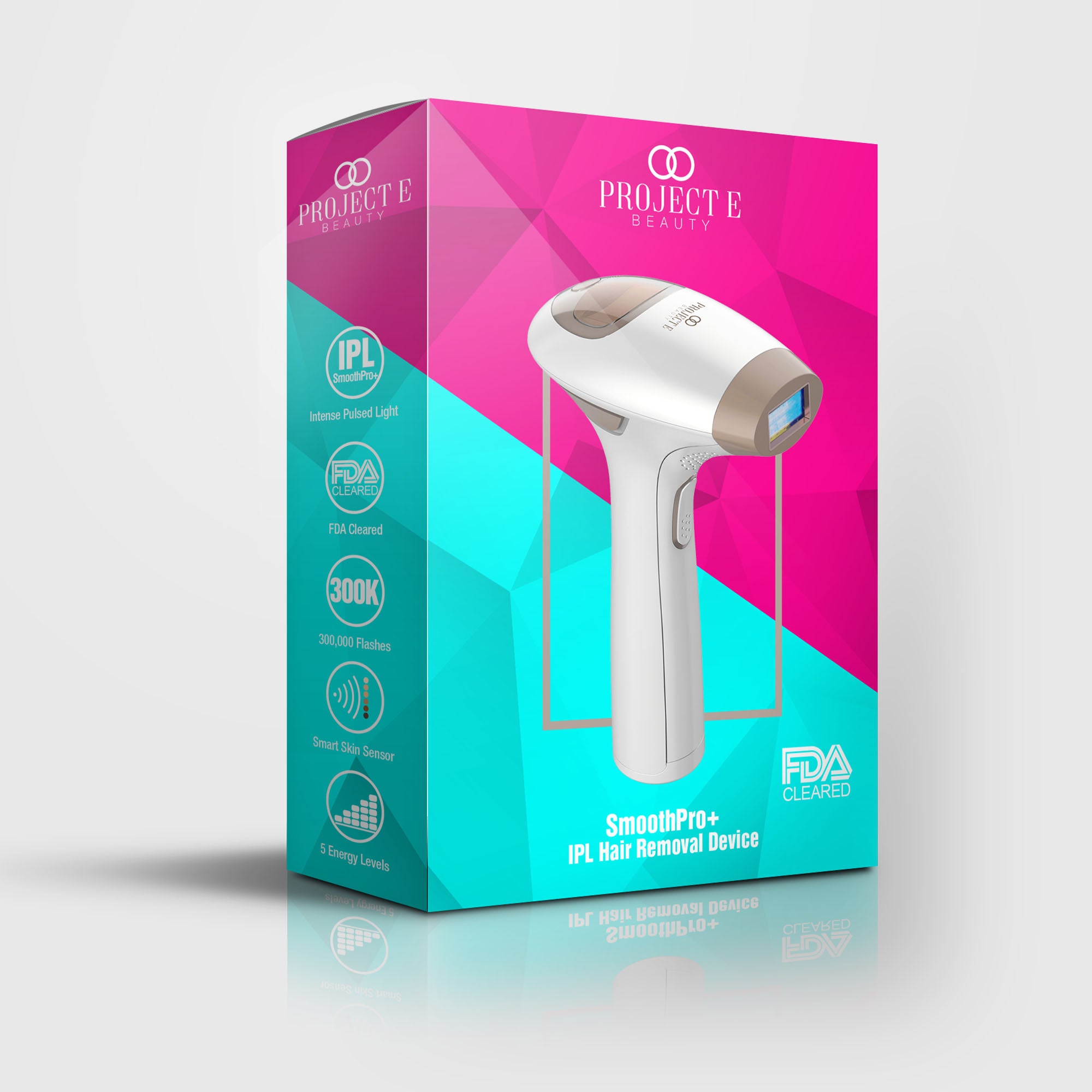 FDA CLEARED and extensively tested to be best in class
The best IPL device for fuss-free hair removal
98%
Prevents Hair Regrowth
89%
Gets rid of ingrown hair
Comfortable and pratically painless to use
Soft and refined light pulses delicately seep into the hair follicle, halting future hair growth


Long-lasting smooth skin
Reveals and helps maintain a hair-free and flawless complexion

Gets rid of ingrown hair
IPL treatment targets unwanted hair at the root. no more pesky growths after

Permanently reduces body and facial hair
Follow the recommended treatment plan and experience long-lasting results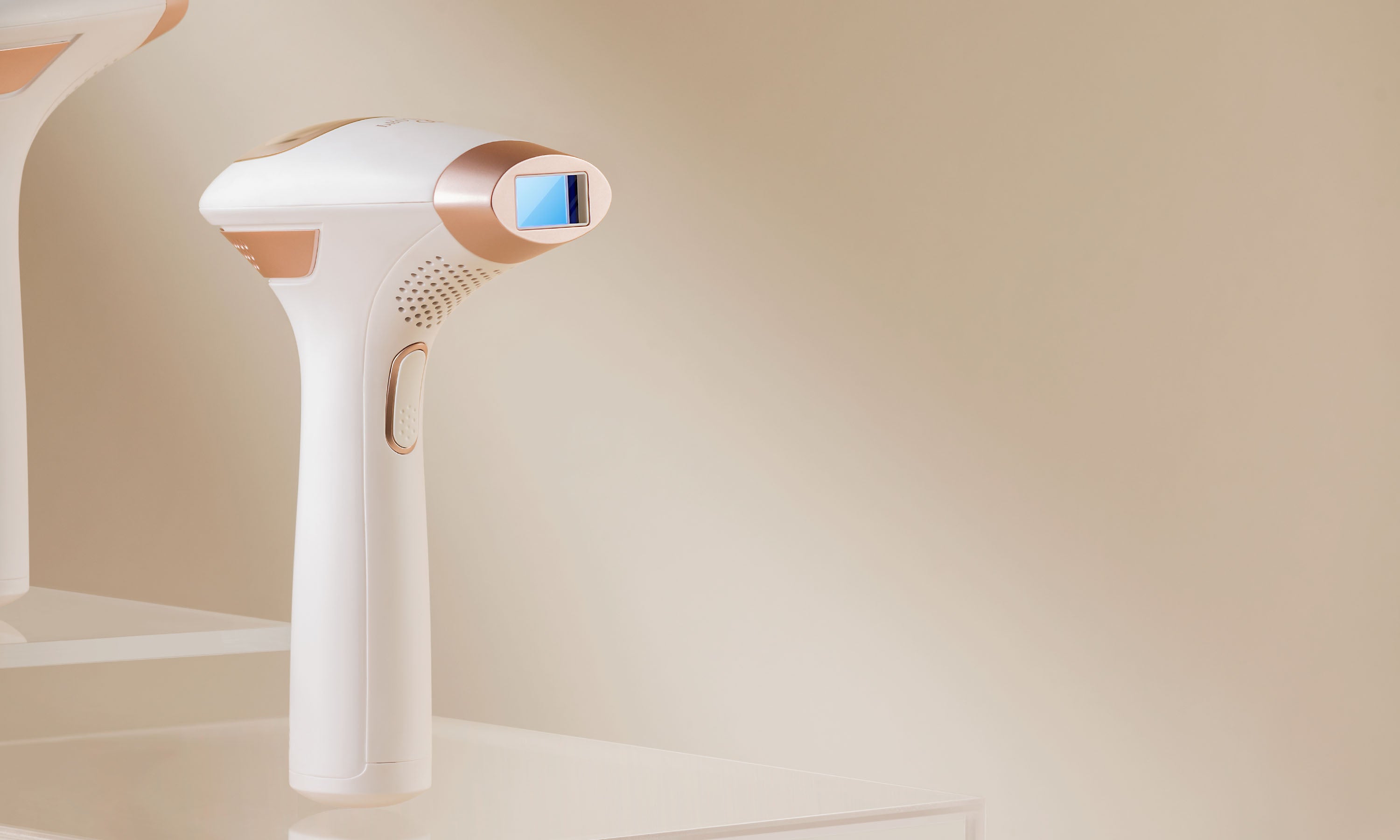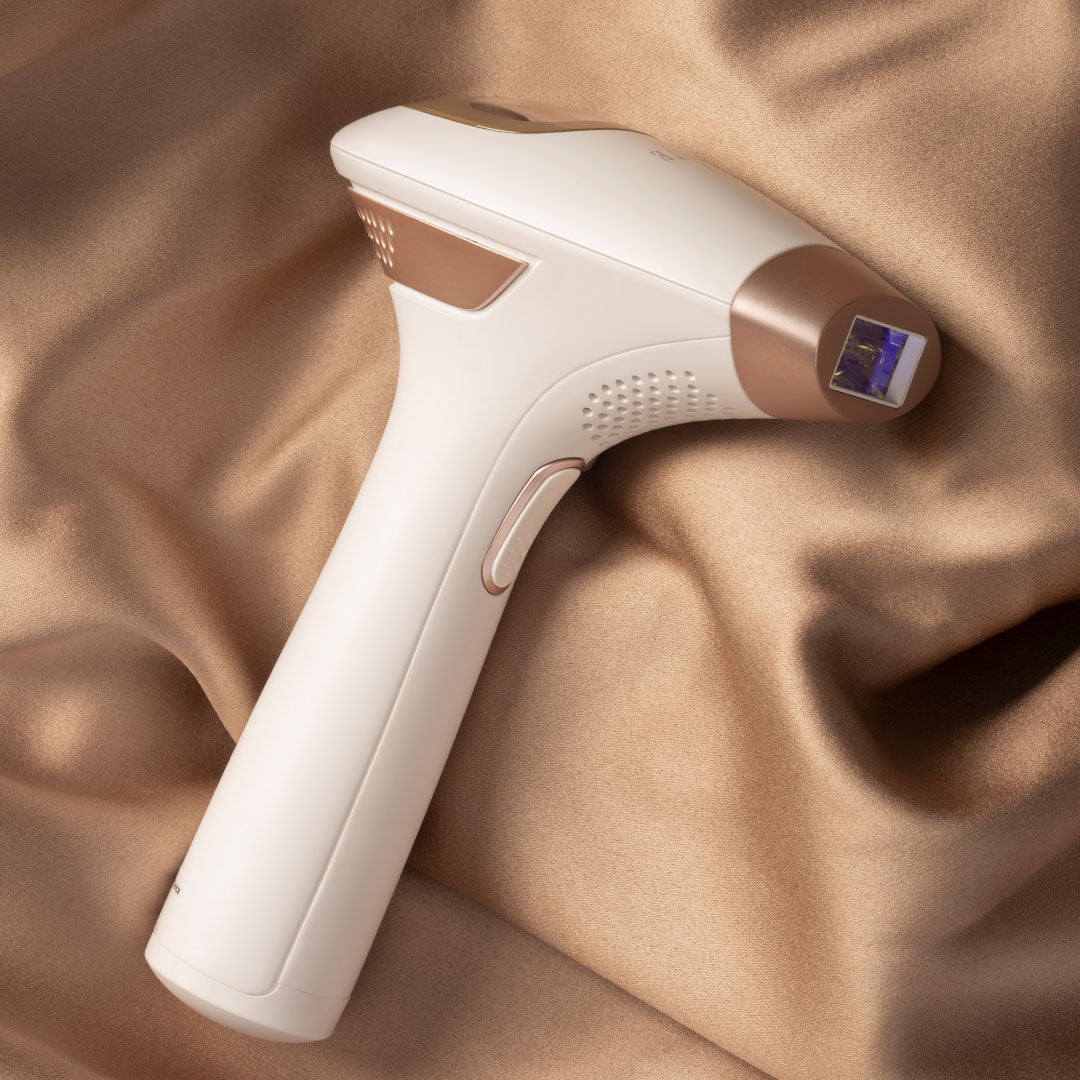 IPL TECHNOLOGY
Uses advanced IPL technology which is one of the most effective and convenient hair reduction methods in the world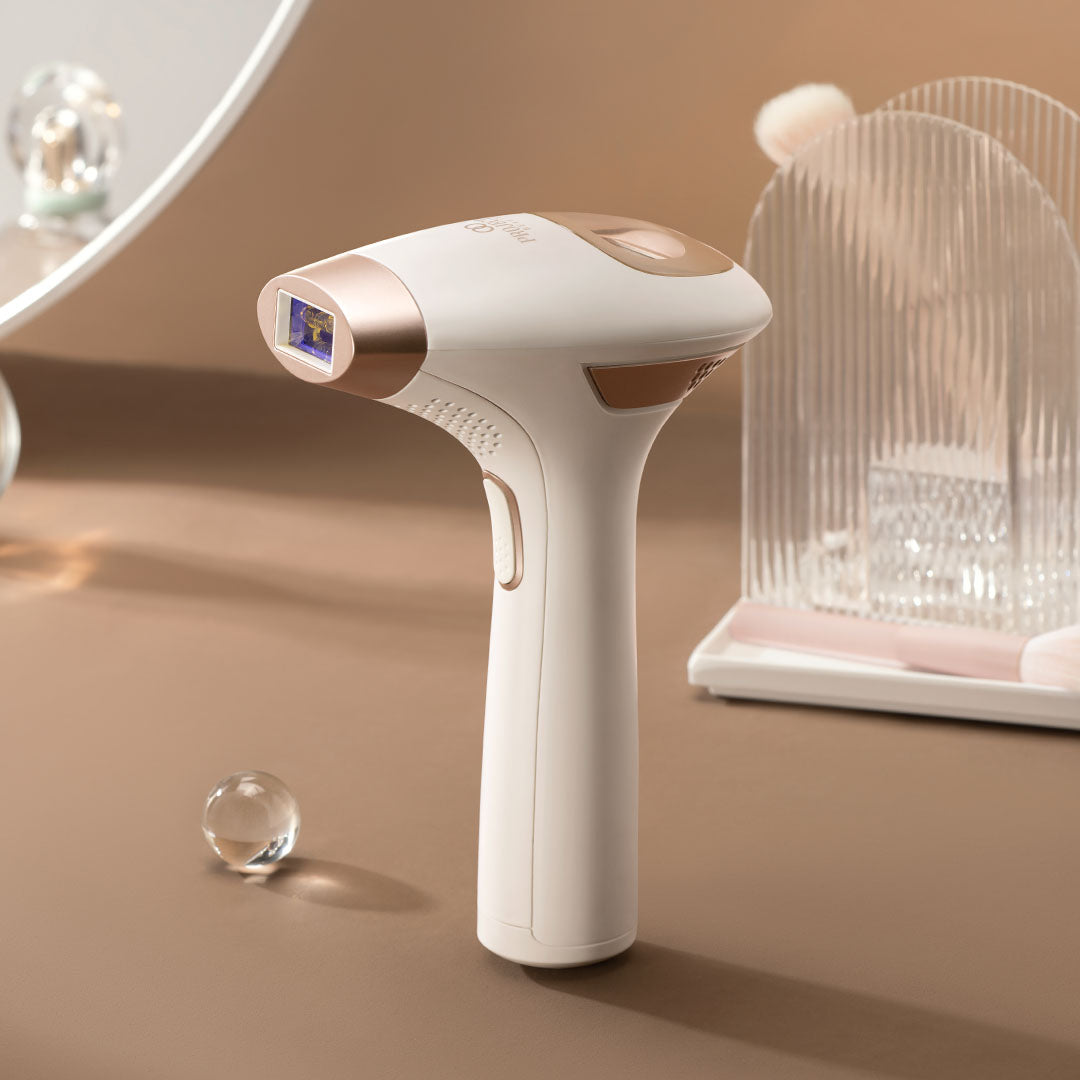 UP TO 300,000 FLASHES
Be hair free for longer periods of time with this durable and long-lasting IPL device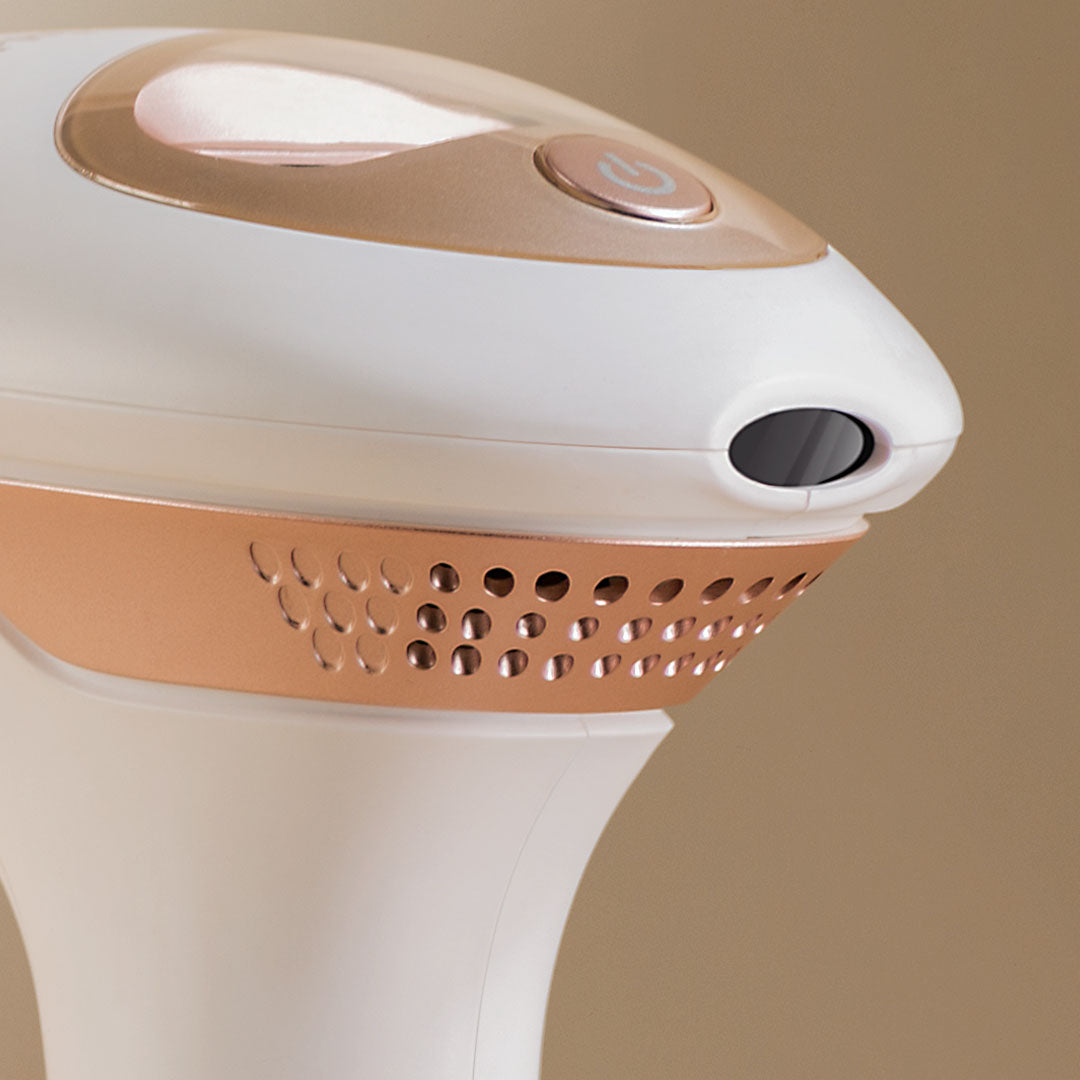 BUILT IN SKIN SENSOR
Place the smart skin sensor window close to your skin tone before starting the treatment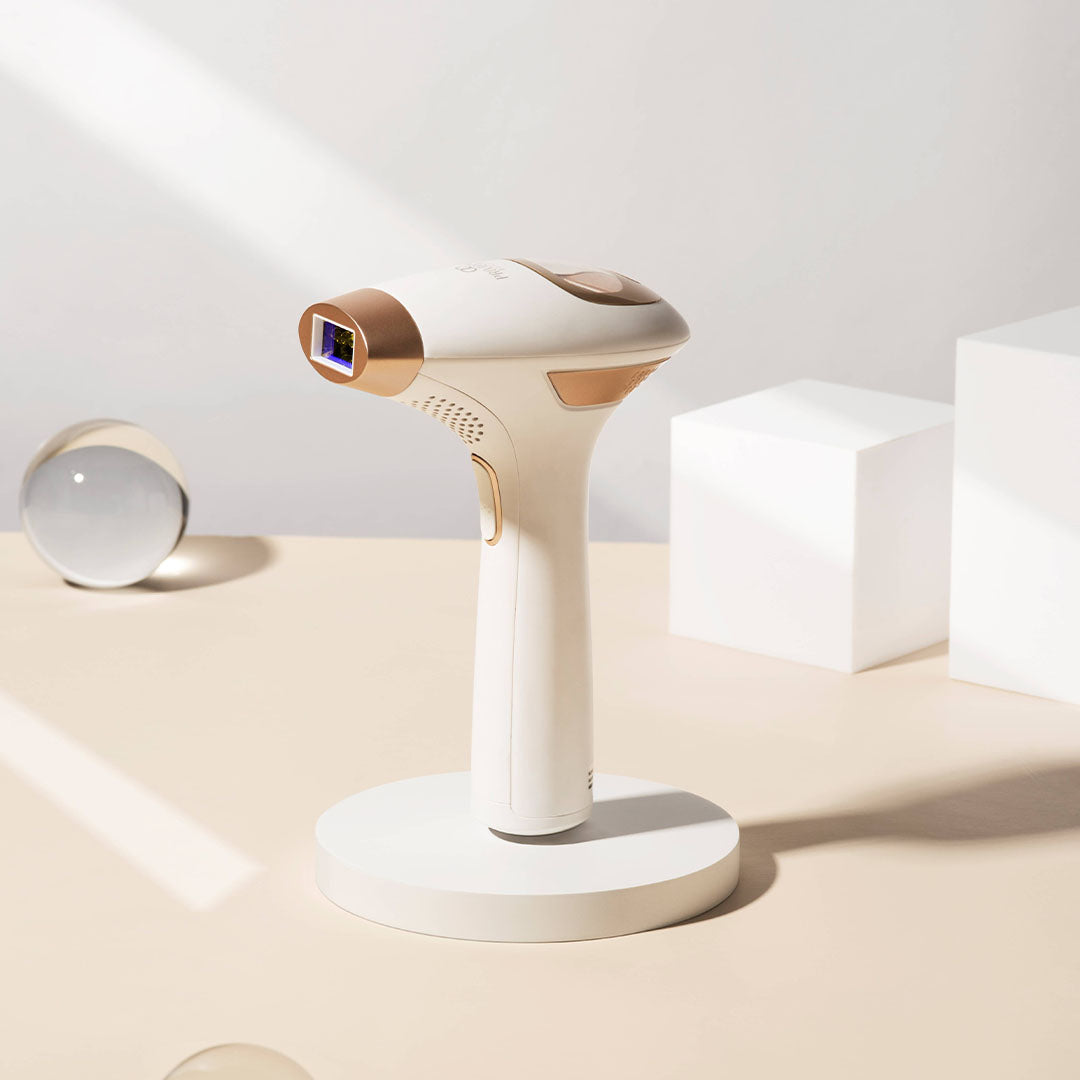 5 ENERGY LEVELS
There are 5 energy levels to match different body parts. Choose lower intensities for more sensitive areas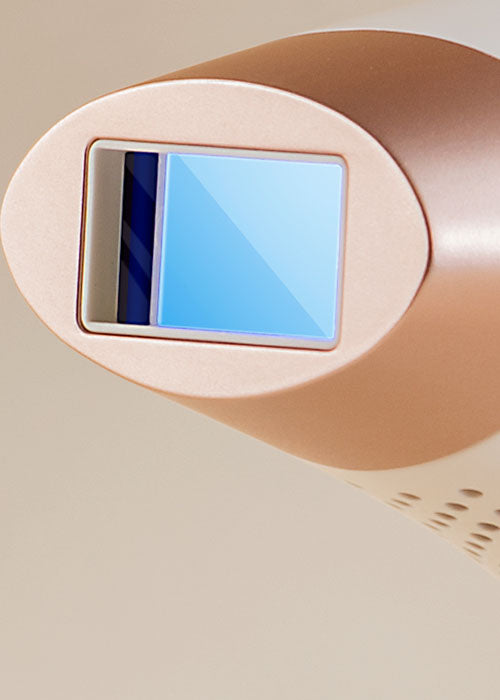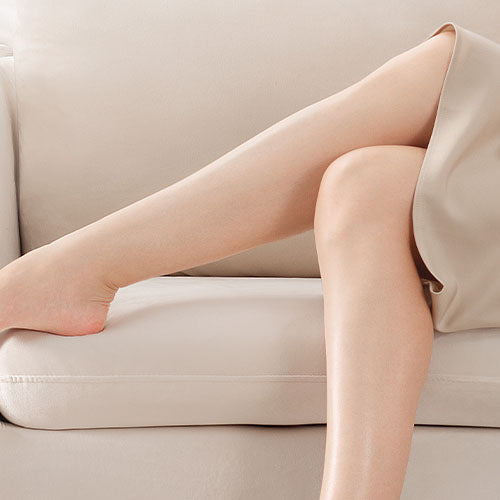 FOR WHOLE BODY HAIR REMOVAL
ARM - 3 minutes treatment
Underarm - 1.5 minutes treatment
Bikini Area - 5 minutes treatment
Back - 5 minutes treatment
Leg - 20 minutes treatment
Face - 1 minute treatment

You are covered by a full 1 year warranty and 30 day satisfaction guaranteed.
Concern_Acne & Blemishes
Not sure if LED light therapy is right for you? First, consider your skin type and concerns. Also, proper research is key! To make a more informed decision, go ahead and consult with a skincare exp...
Read more
Need help?
Frequently Asked Questions
1) You haven't finished the skin tone testing step. Please place the skin tone sensor window closely against skin to finish the testing.
2.) Treatment window is not pressed closely against the skin.
1) The treatment energy level is too high for the area you are treating. Please press the power button to choose a lower level.
2) There is hair left on the skin. Please shave and clean the area before use.
Light flashing is only possible if the window of the device is in full contact with the skin. If your skin is too dark, the sensor will prevent the flashes. Side effects, while possible, are very unlikely as long as you closely follow the steps.
We recommend using SmoothPro+ only below the cheekbones in order to avoid the risk of eye damage. To achieve optimal results on the cheeks, upper lip and chin, stand in front of the mirror to get a good view of the area to be treated.
SmoothPro+ will not hurt your eyes. The safety system prevents flashing when the device is not fully in contact with the skin. Be sure to make good skin contact to avoid unnecessary scattered light and never use SmoothPro+ in the area around your eyes or for treating your eyebrows. You may wear goggles during use. We recommend using SmoothPro+ in a well-lit room, to reduce the perceived brightness of the flash.

1. Main Unit x 1
2. AC Adapter x 1
3. Pair of Goggles x 1
4. User Manual in English x 1
Nice product
Awesome product! Highly recommend!So happy with this product. This was super easy to use and comes with directions that are very easy to follow. Within a couple of days of using it for the first time, I've noticed some of the small hairs falling out and disappearing! I've grown up having ingrown hairs and I can definitely see this benefiting me so much in the long run!
Not very effective
Works slow and the progress seems to be little considering the short life span though. Large so not as easy to hold, it seems like longer period of use can help to achieve some results though.
Underpower Short Life Span
This unit is very under powered. It takes a while between each laser pulse, especially if you have it on a higher setting. This make treatment a very slow process by comparison to a more commercial experience. The surface of the laser gun also get very hot, which is to be expected, so you have to slow down the treatment as you go along just to increase your own comfort.For the price, it is also disappointing to see that it is only rated for 300K pulses whereas many other IPL machines out there for similar prices offer 3x as much useful life at a rated 1M pulses.