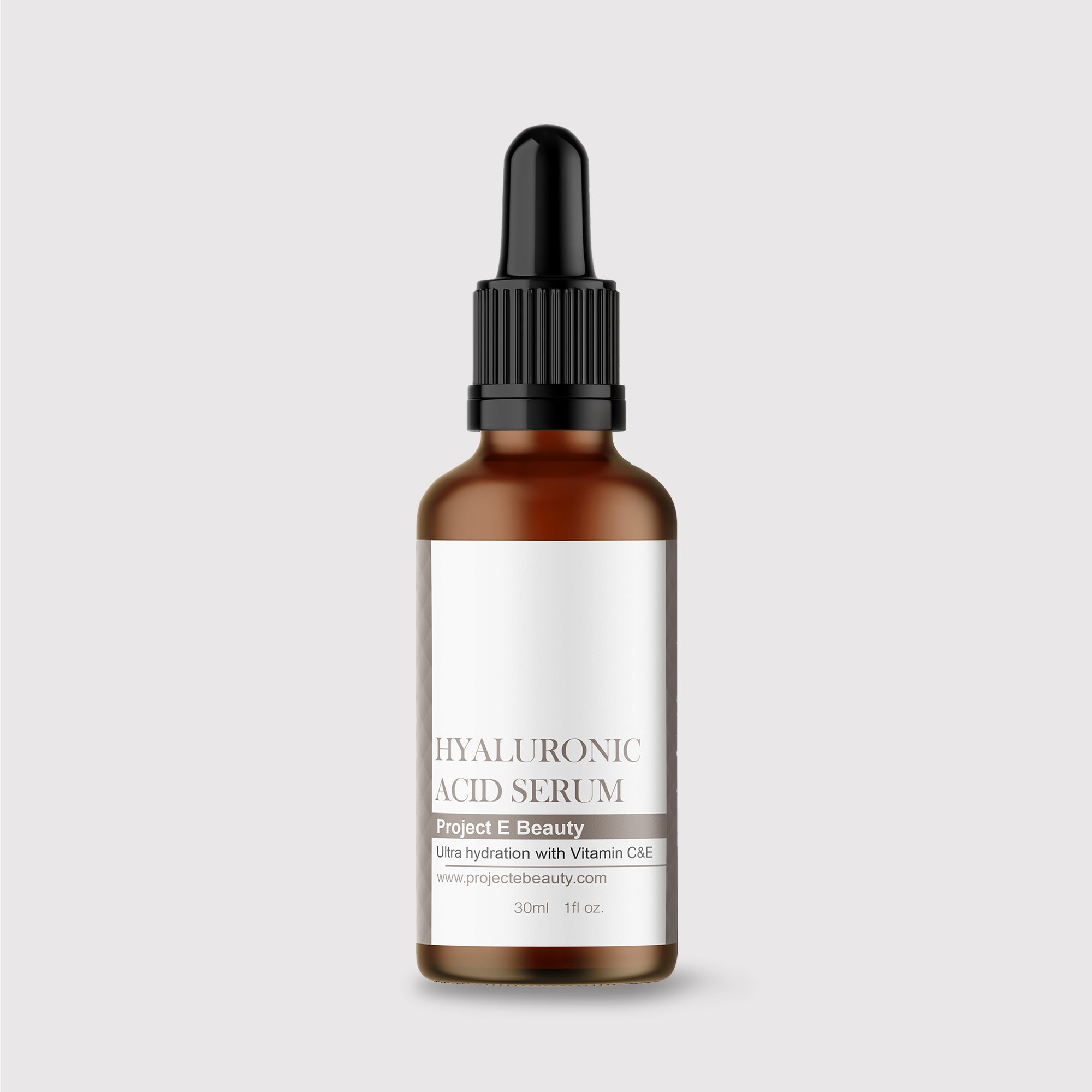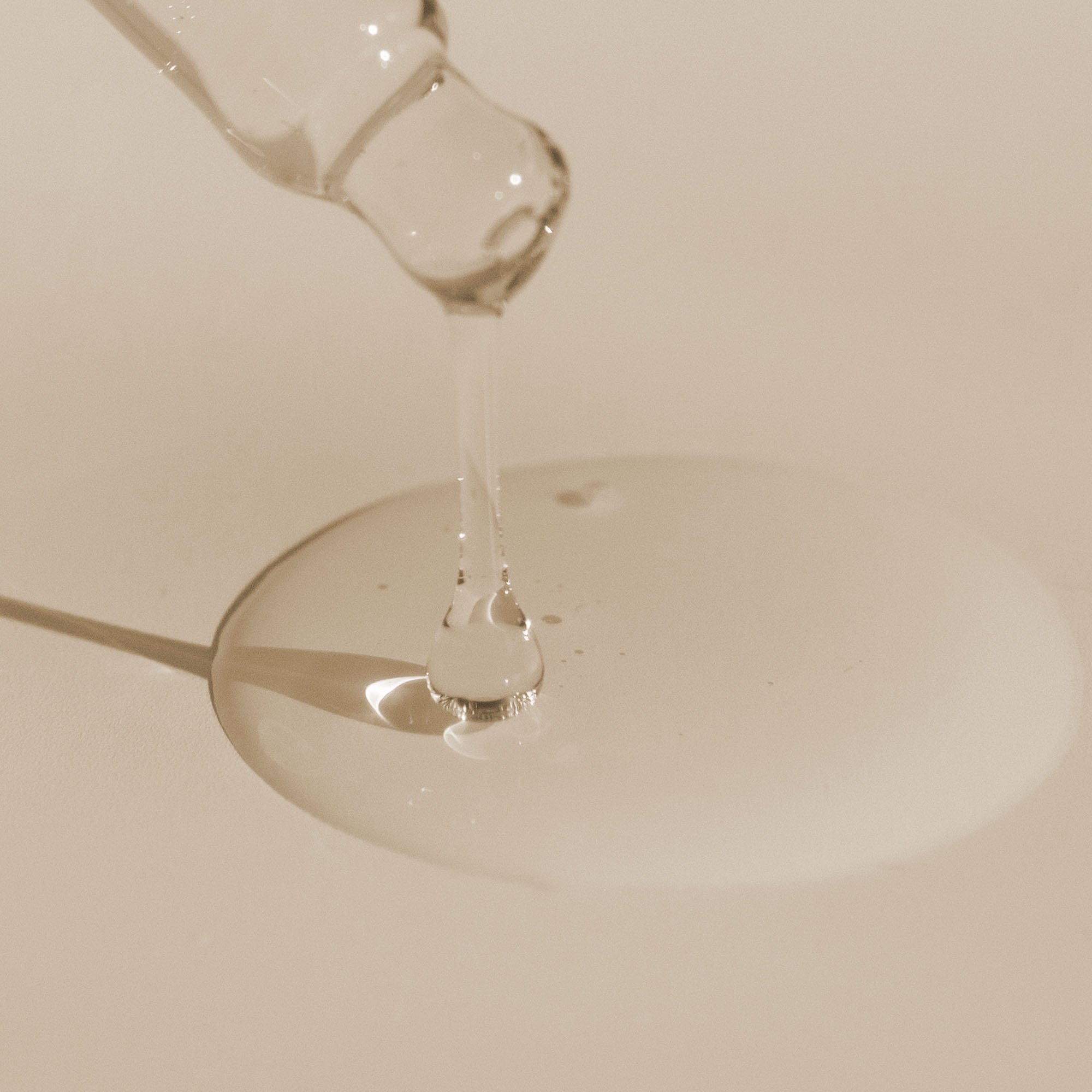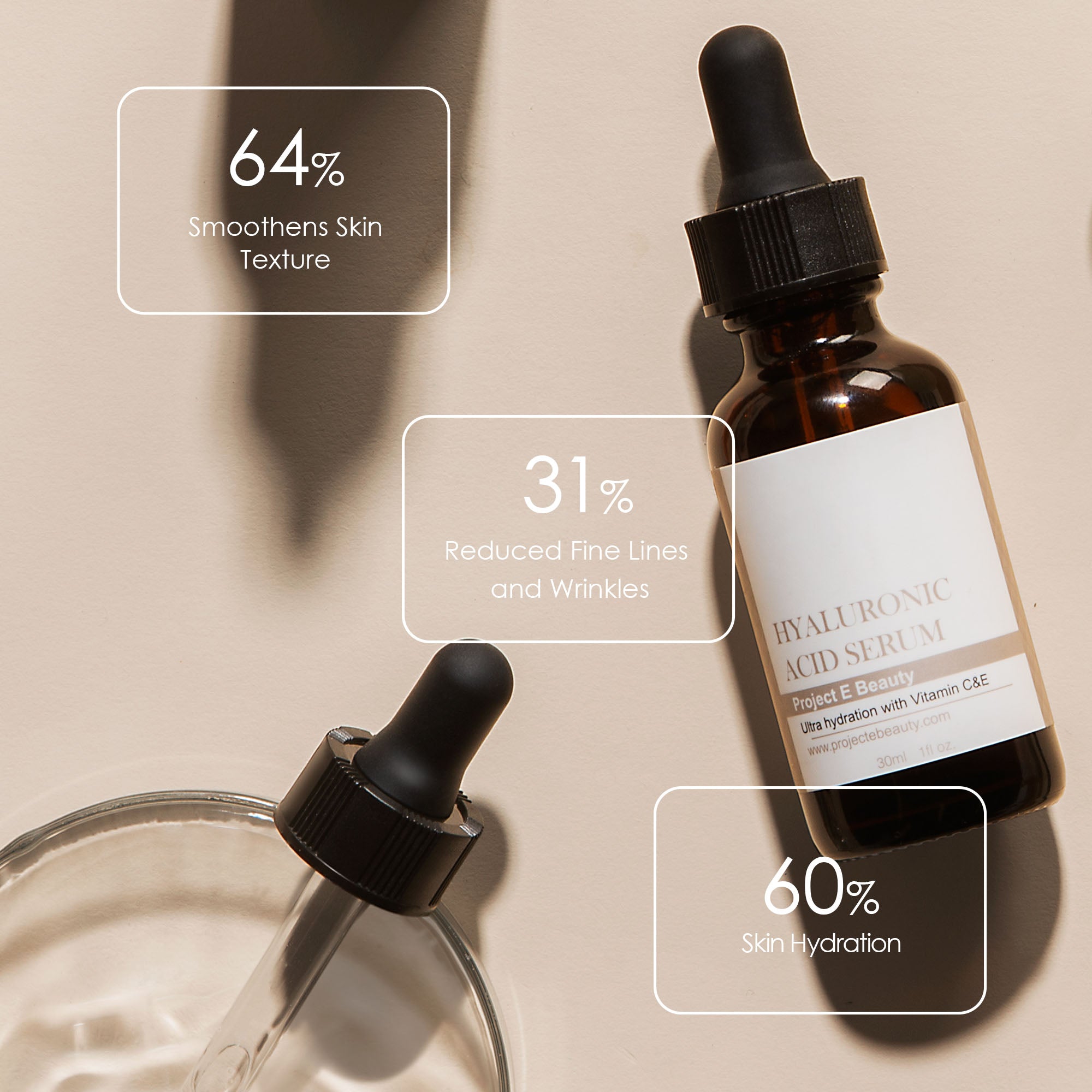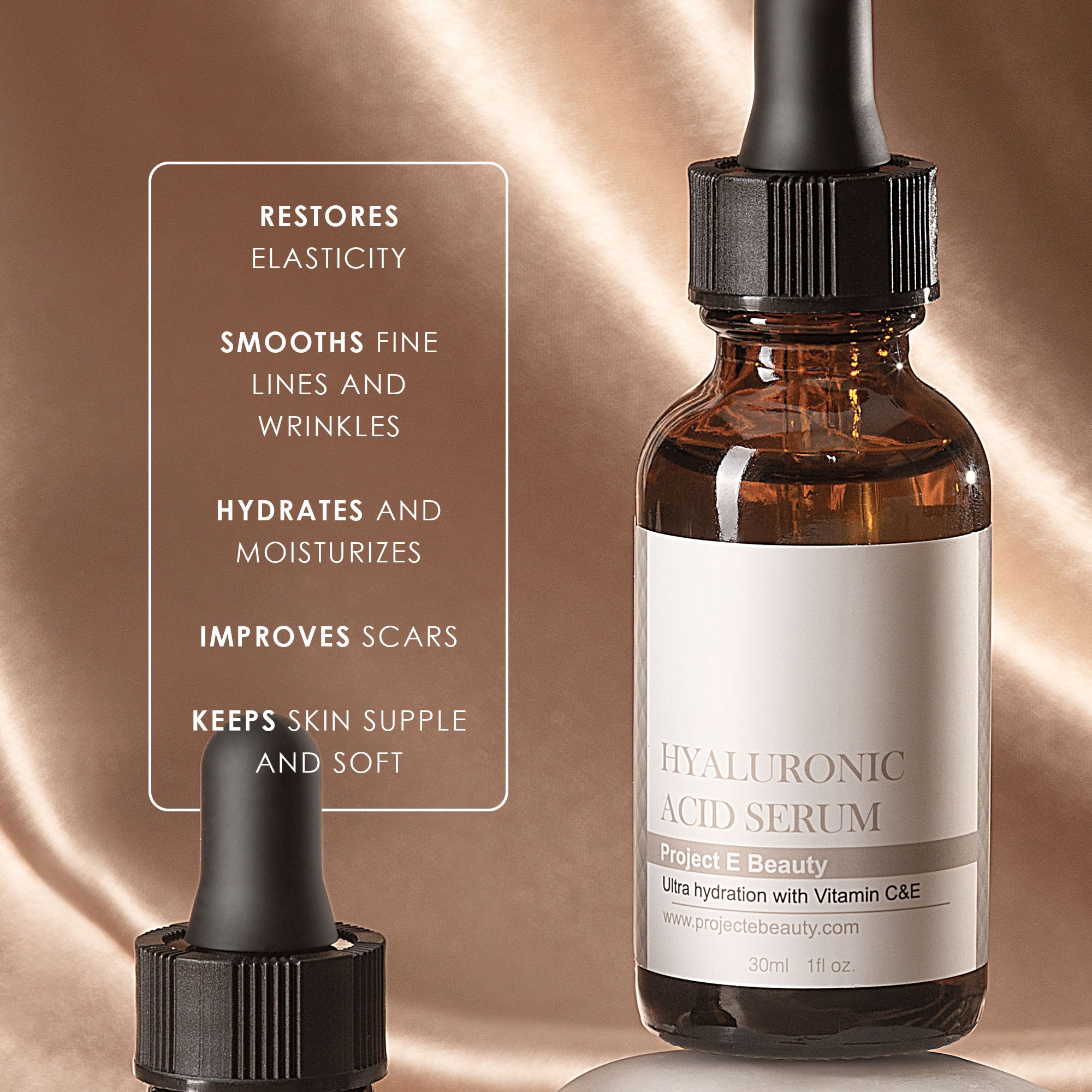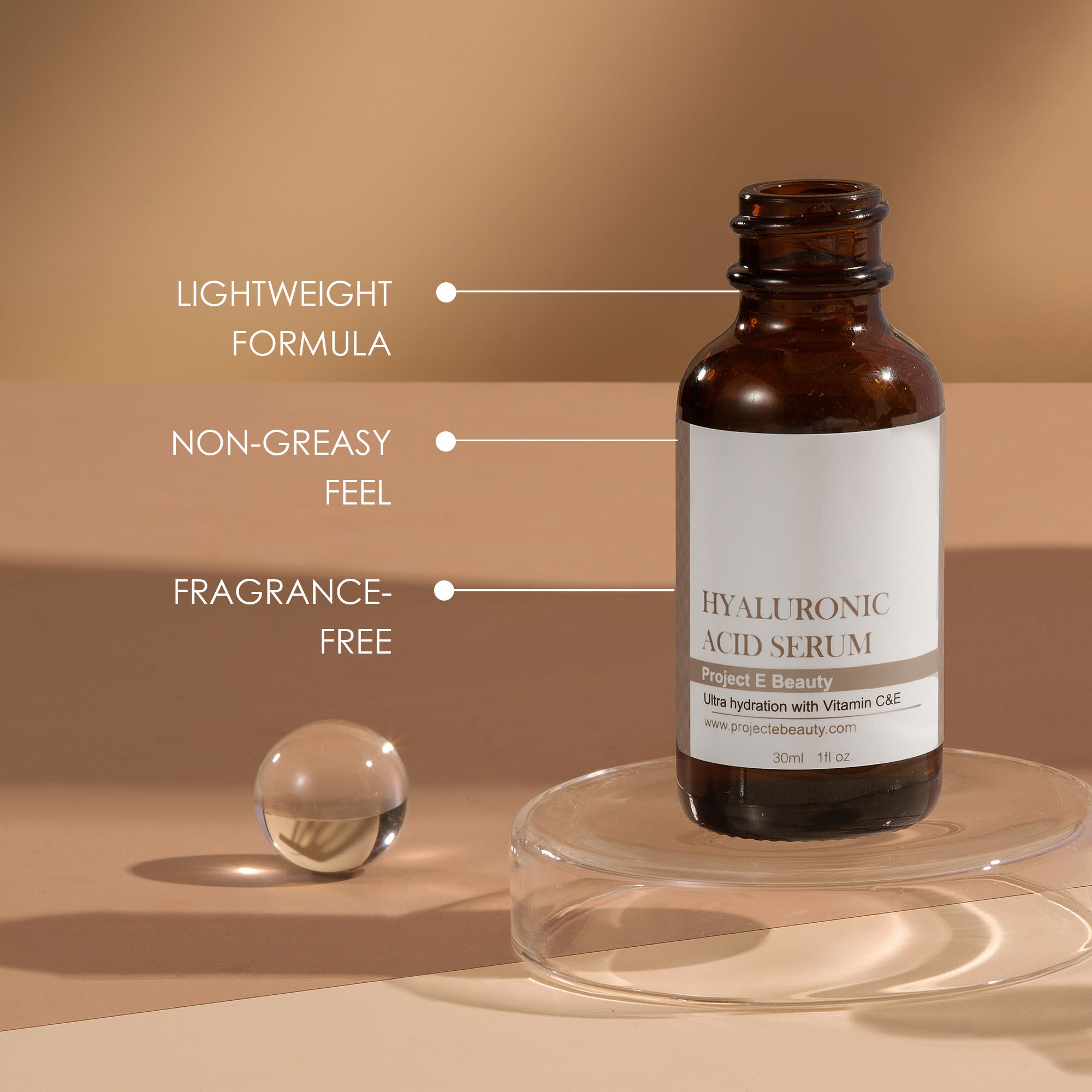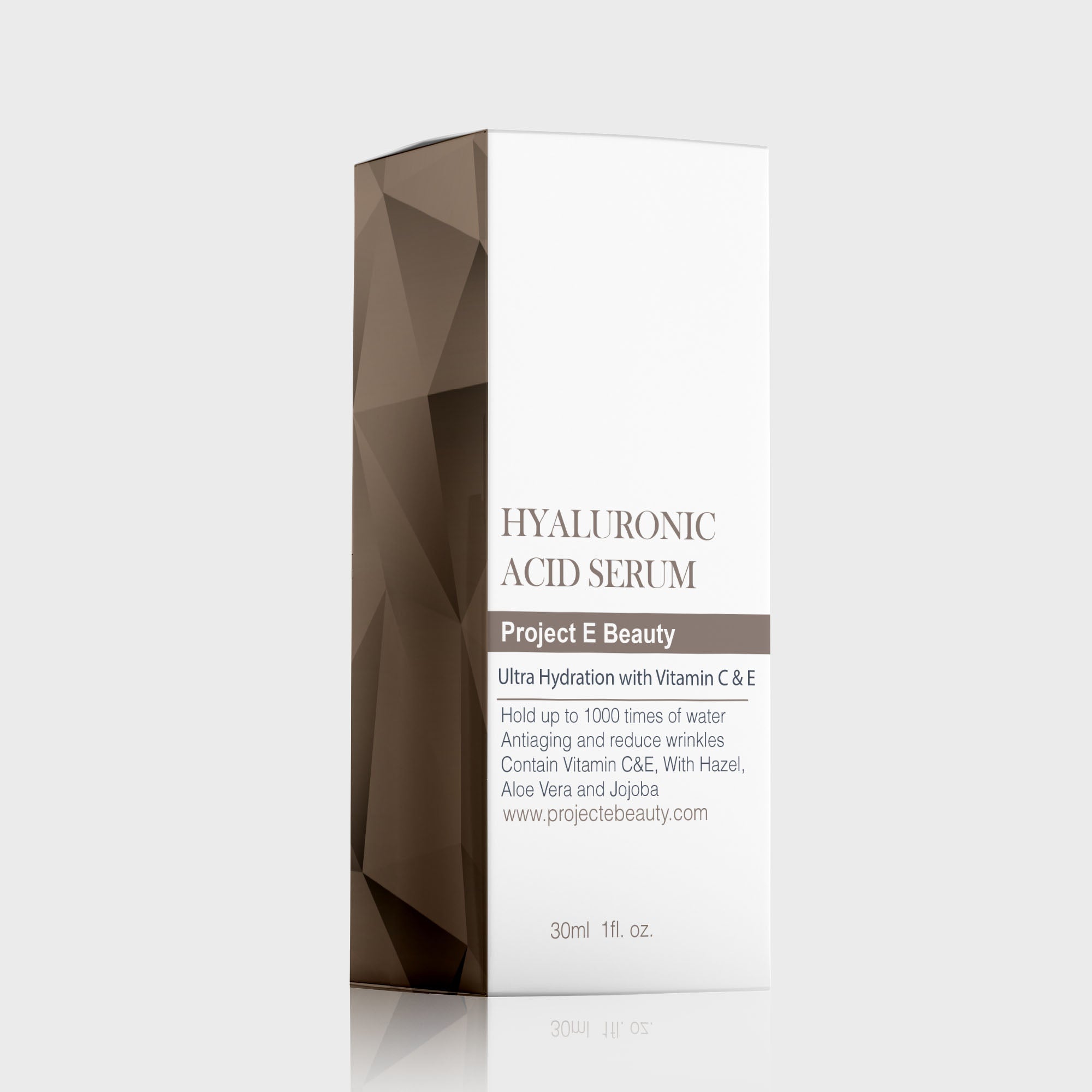 Project E Beauty Hyaluronic Acid Serum
Sale price

$29.99
Regular price
(/)
---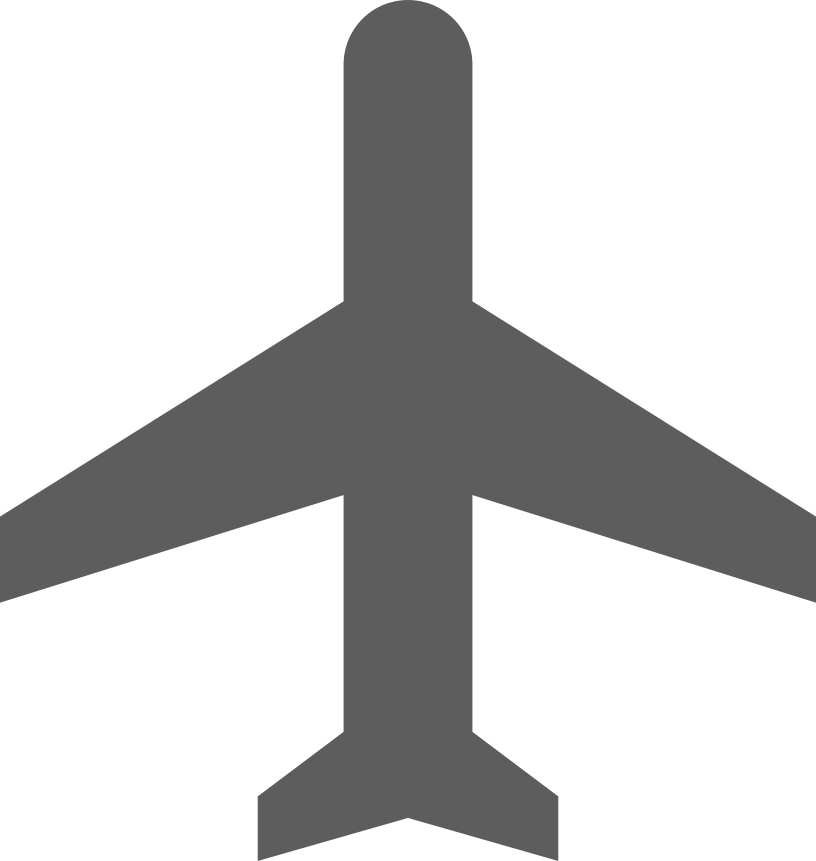 Free Worldwide Shipping on order $100+

30-Day Satisfaction Guarantee
12-Month Warranty on Devices
Secured and trusted checkout with:
Item: Project E Beauty Hyaluronic Acid Serum | Vitamin C & Vitamin E Plumping  Glowing Complexion Anti-Aging Lifting Wrinkles Finelines Hydrating Moisturizing for Skin Care Facial & Eyes 30ml 1oz
Item ID: DE07
Size: 1Oz 30ml
Weight: 80g
Treatment: Area: Facial, Body
HIGHEST GRADE NATRUAL & ORGANIC Vegan Hyaluronic Acid Serum, Safe for All Skin Types

INTENSE MOISTURE & HYDRATION Combines with up to 1000 Times Water in its Weight and Form a Hydration Layer

MULTI-FUNCTION Vitamin C & Vitamin E - Use This Hyaluronic Acid Serum as a Dark Spot Remover, Pore Reducer, Fine Line and Wrinkle Remover, Skin Moisturizer, Hyperpigmentation Treatment.

ANTI-AGING Reducing Pores and Wrinkles by Retaining the Collagen in the Dermis Layer of Your Skin. Healing and Calming Anti-inflammatory and Pore, Redness and Scars Reductions

EYE TREATMENT- Reduce Dark Circles and Puffiness around Eyes

What is Hyaluronic Acid?
This hyaluronic acid serum helps improve skin's moisture barrier against dryness.?
This serum instantly absorbs to quench skin and deliver higher hydration levels for fully hydrated skin that glows day after day.Naturally found in the skin, hydrating hyaluronic acid acts as a sponge for dry skin cells, moisturizing with up to 1,000 times its weight in water, resulting in more supple and smooth skin.
What is Hydration?
Hydration refers to the amount of water in your skin. Your skin needs to be hydrated to remain supple, maintain its protective barrier, and give you a healthy and smooth complexion.
Prolonged Effects
Research has shown that Hyaluronic acid can provide hydration, suppleness to the skin. Anti-aging effects, such as minimize wrinkles and pores can be shown as quick as three weeks.
Large HA molecules
Provide topical hydration by attracting moistures from the air
Small HA molecules
Penetrates the skin and bind collagen with elastin to give skin its suppleness
Why is Hyaluronic Acid So Important For Skin Care?
Moisture is a key to maintain healthy skin and combat the signs of aging. And Hyaluronic acid is a key component to moisturized skin the reason is that Hyaluronic acid produced by fibroblasts, the same cells that make collagen, in the dermis, the second layer of skin .
Hyaluronic acid is a polysaccharide, or carbohydrate, that exists in our bodies—mainly in connective tissues—to hold the moisture. It offers a cushioning impact, plumping and firm skin, and greasing up joints and eyeballs.
Hyaluronic acid molecule are amazing moisture magnets as they can hold 1,000 times their weight in water so it keeps all that moisture under the skin. Leaving skin looking and feeling softer, smoother and healthier. This is the thing that makes hyaluronic acid such a ground-breaking healthy skin weapon in the battle against aging.
How to use:
1. Cleaning - Fully cleanse your skin with gentle face wash
2. Project E Beauty Hyaluronic Acid Serum - Massage with a few drops of Hyaluronic Acid
3. After Full Absorption, Apply Regular Moisturizer for Best Effect.
4. For best result, use with Project E Beauty Device.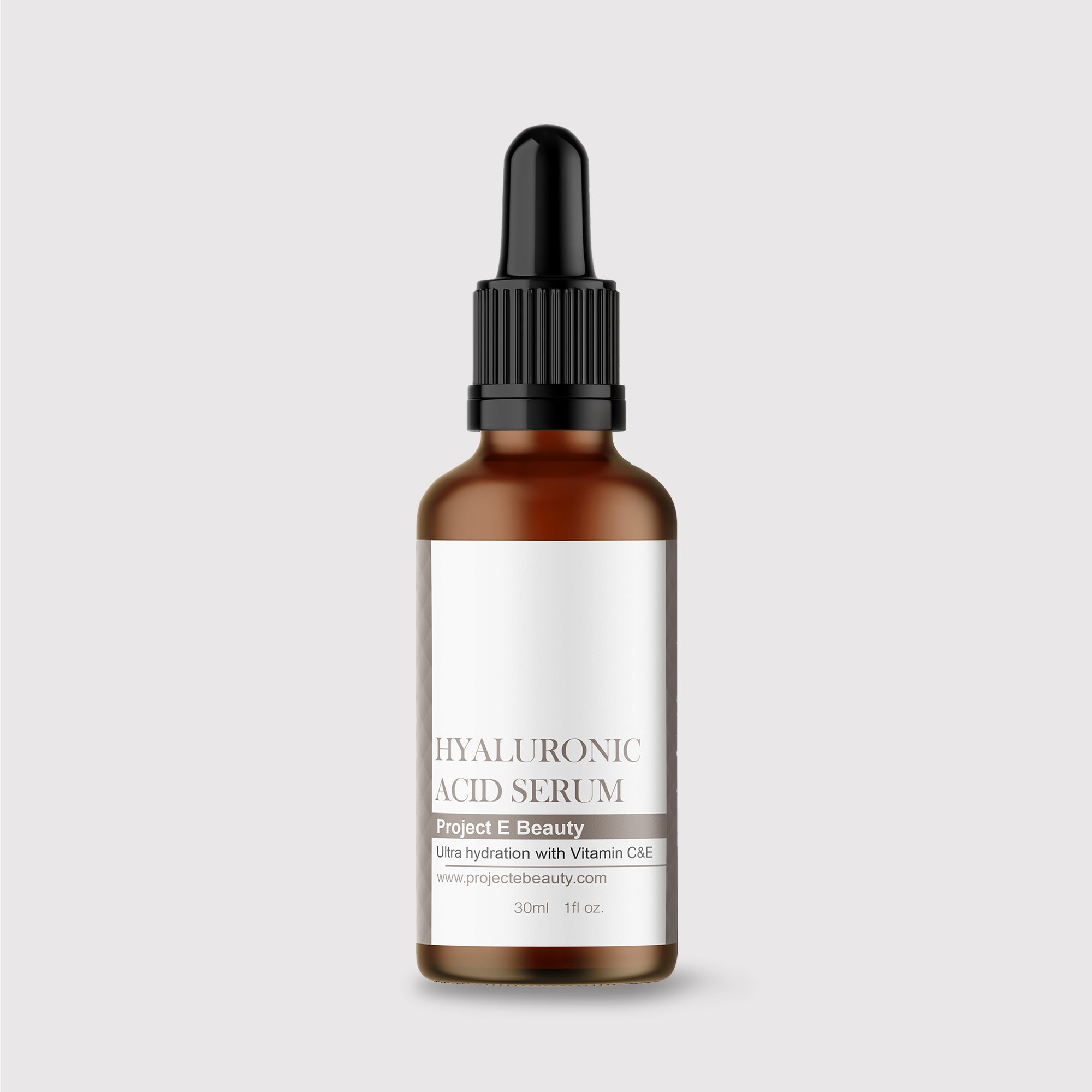 Project E Beauty Hyaluronic Acid Serum
Sale price

$29.99
Regular price
Choose options