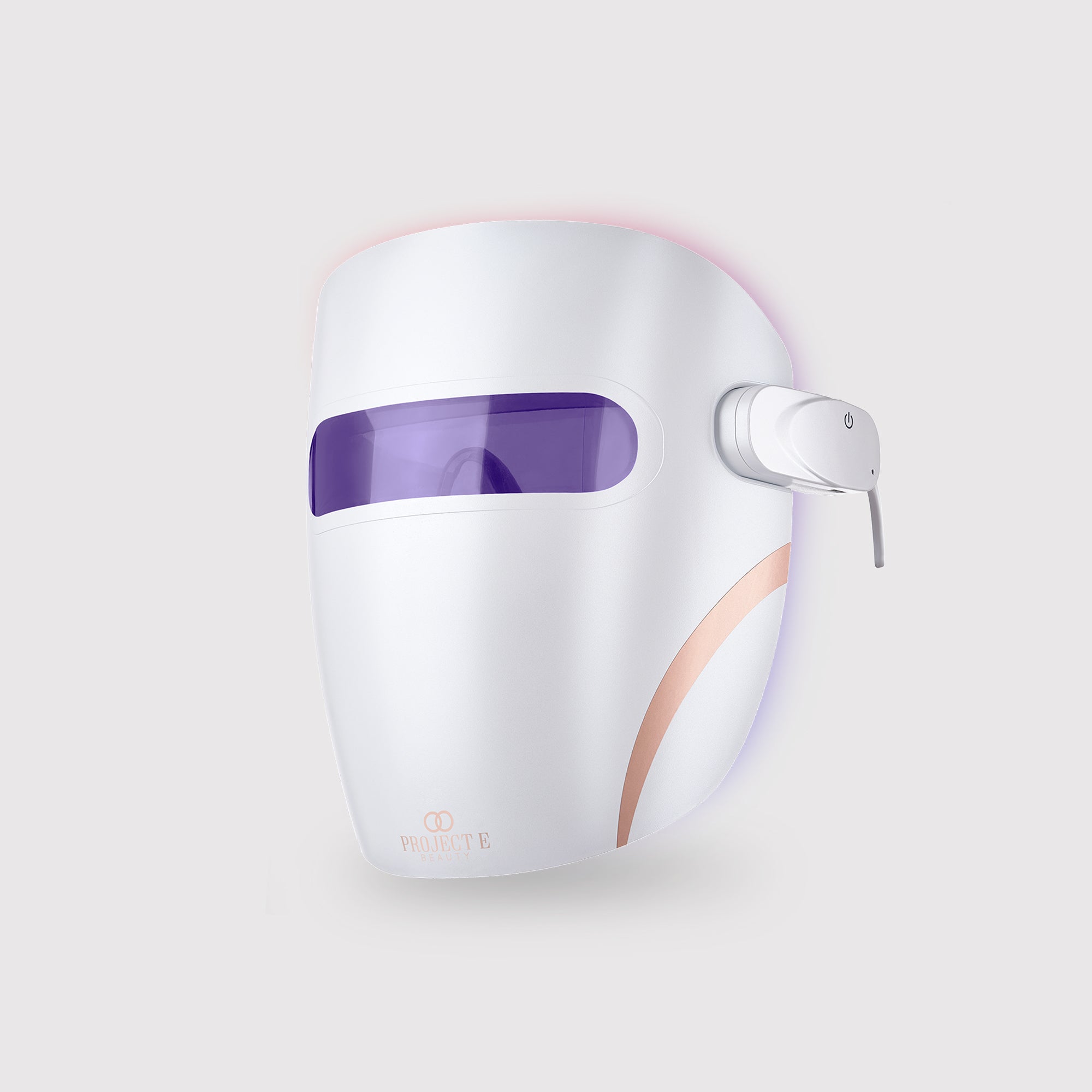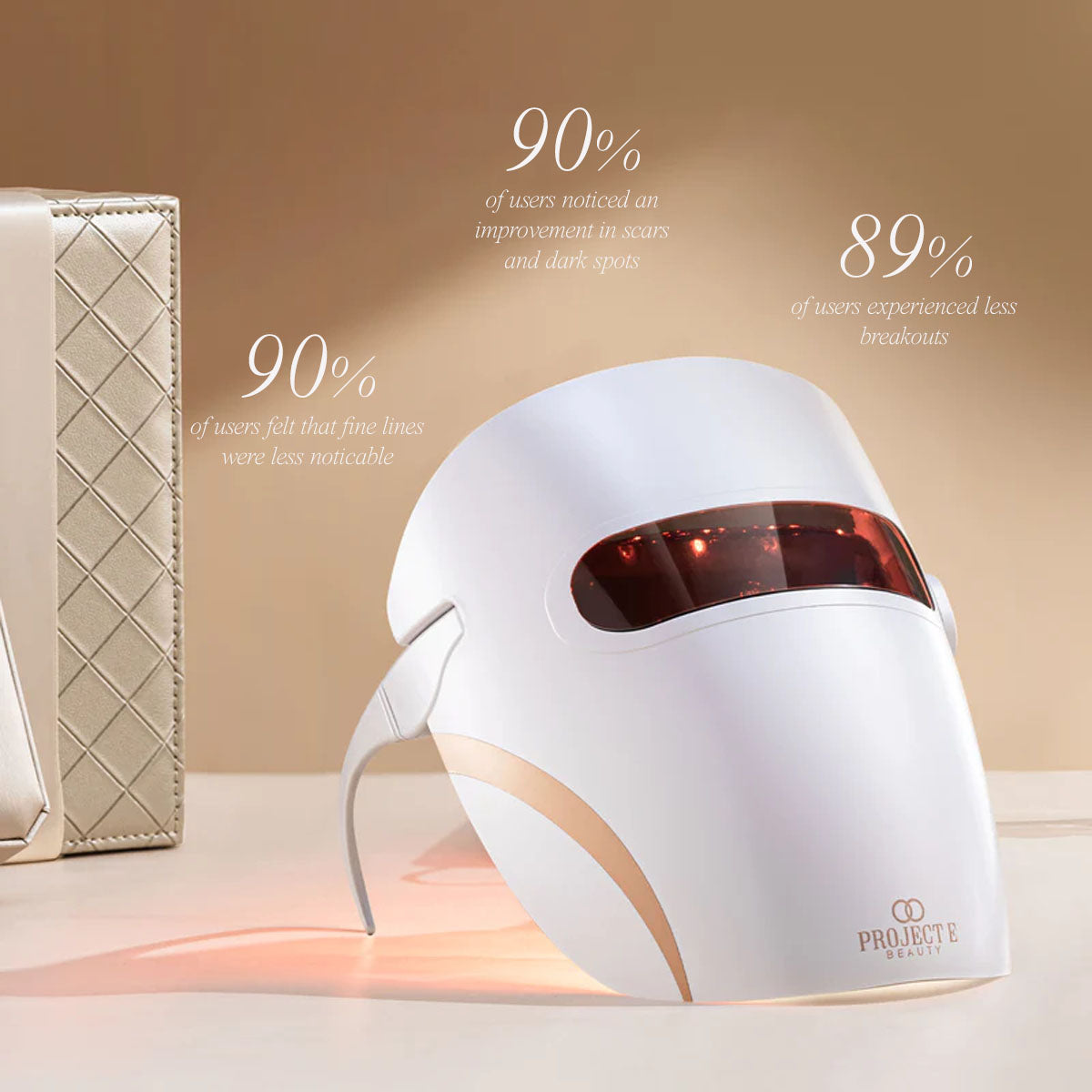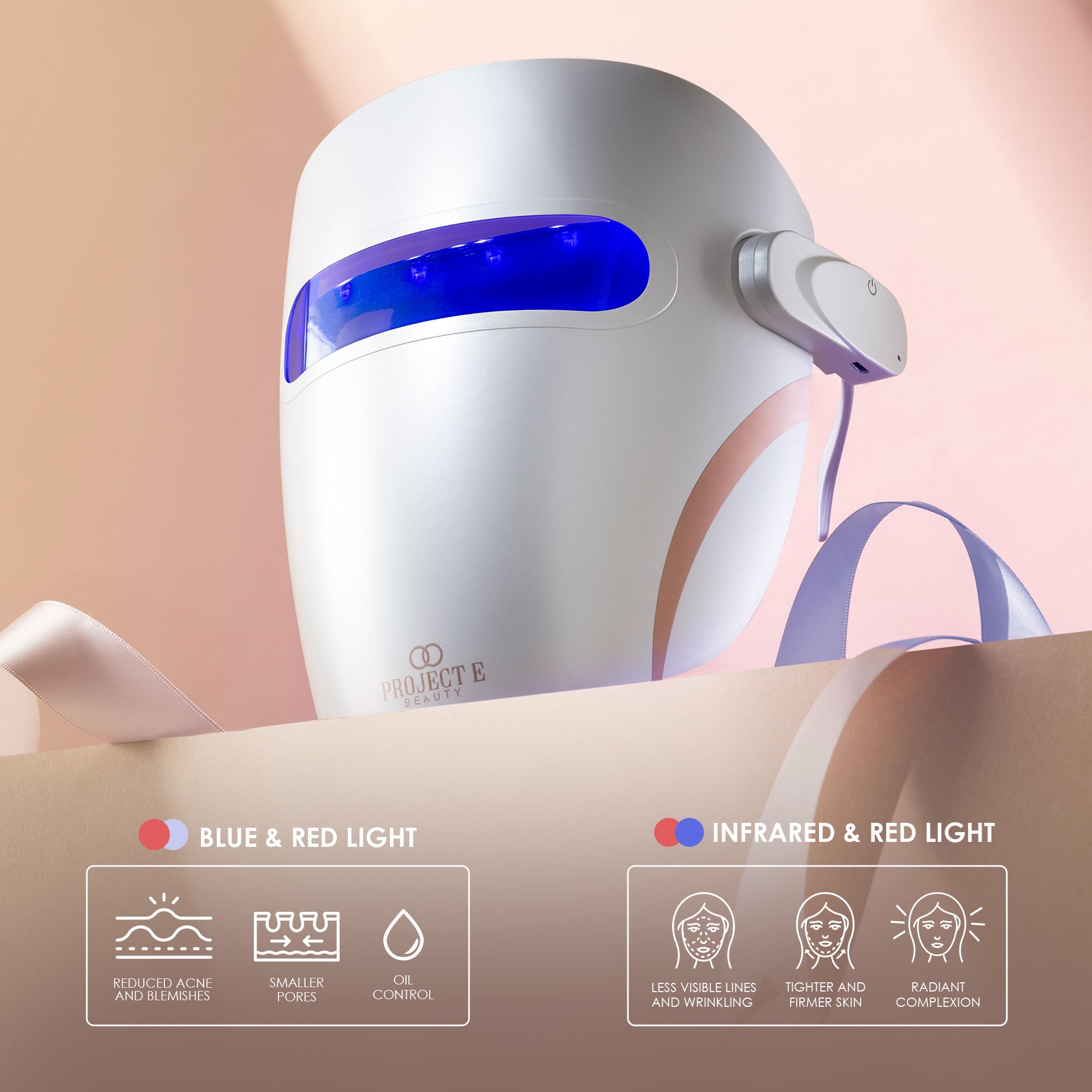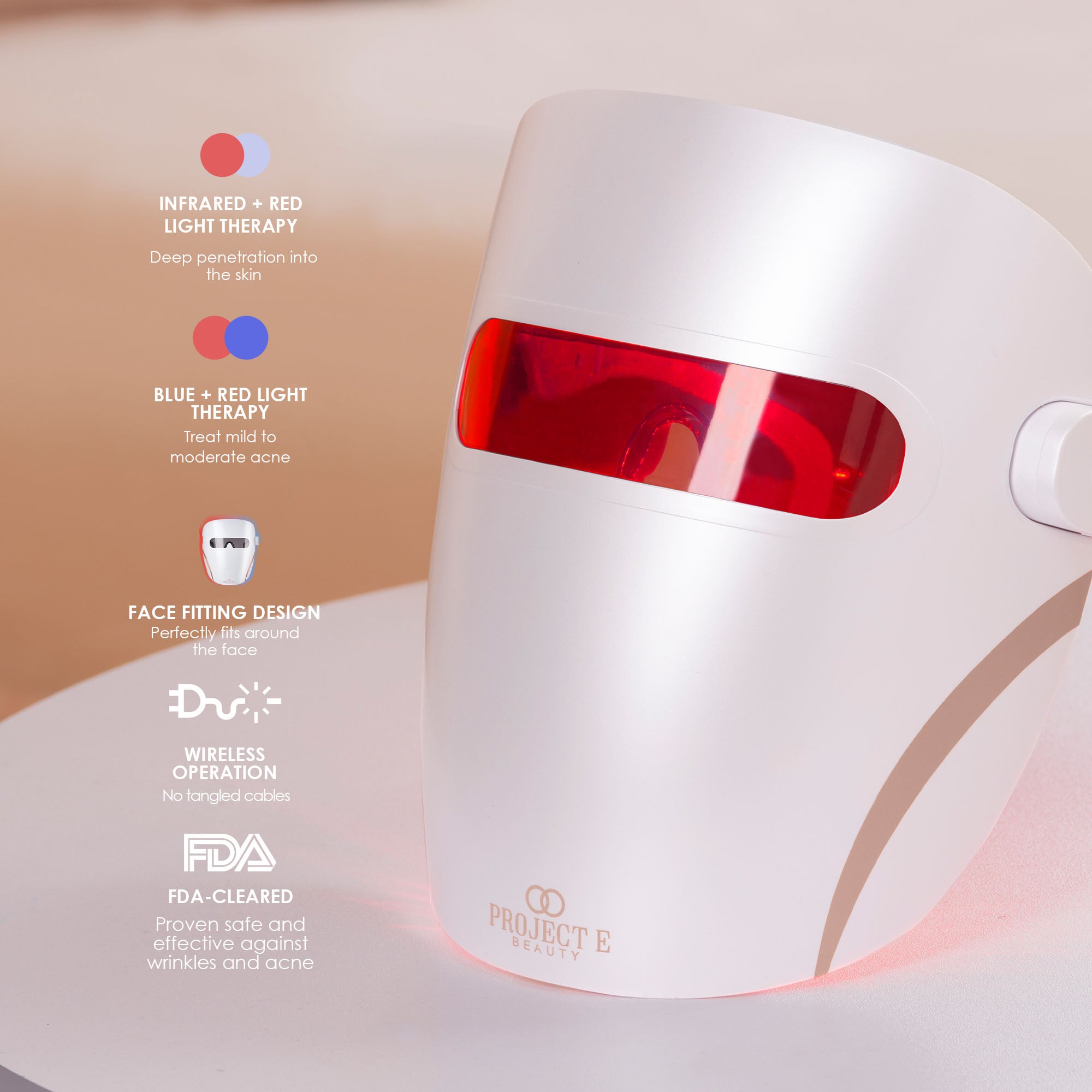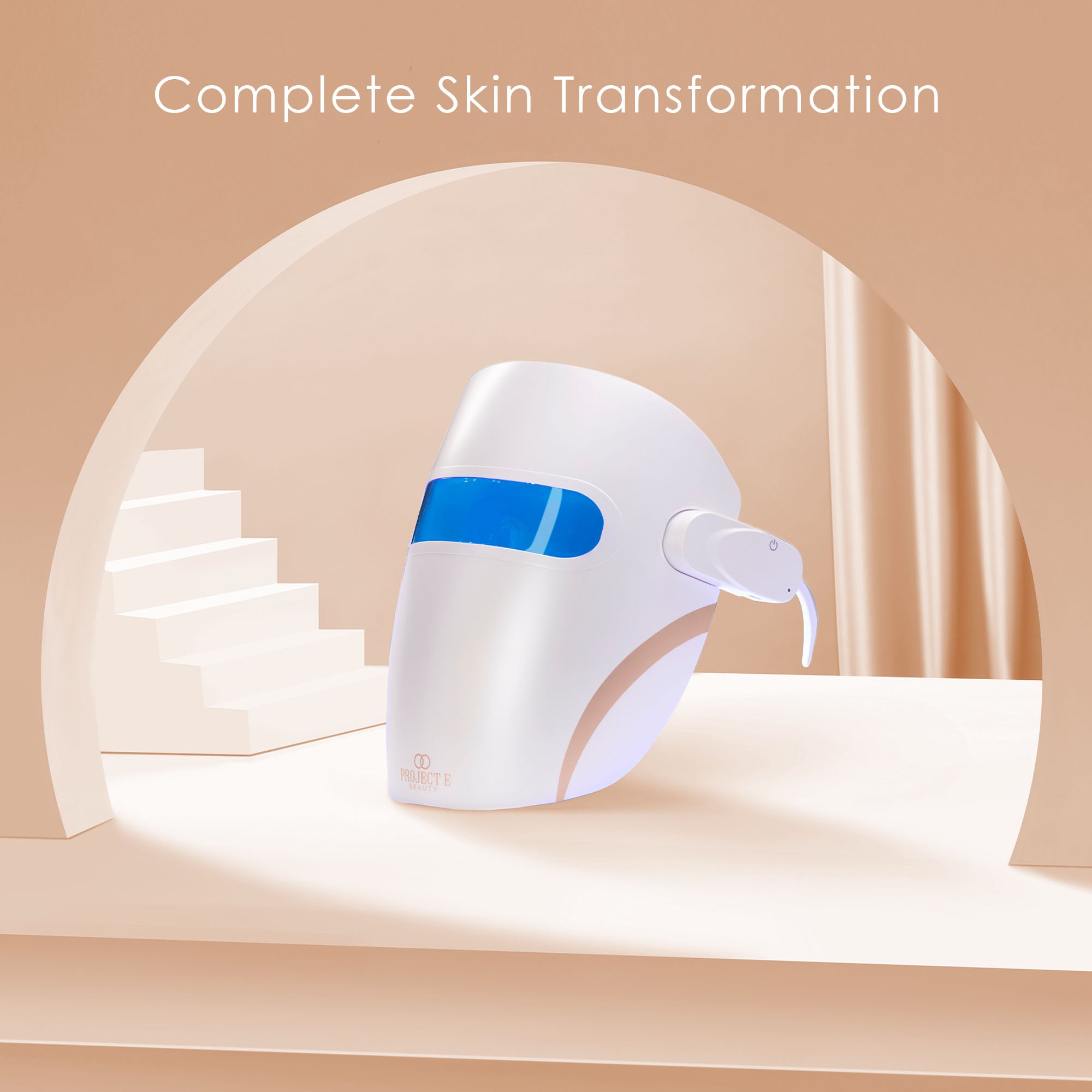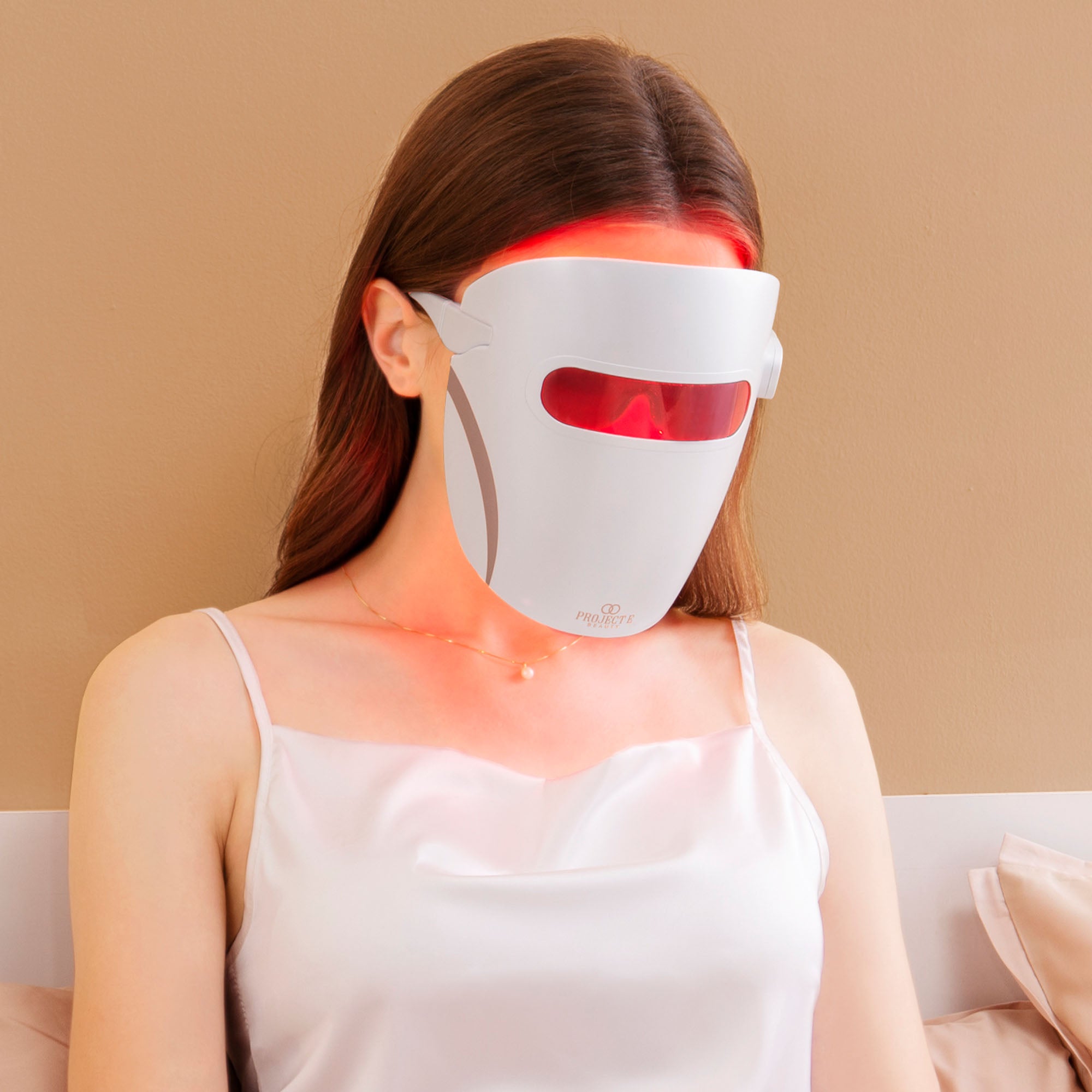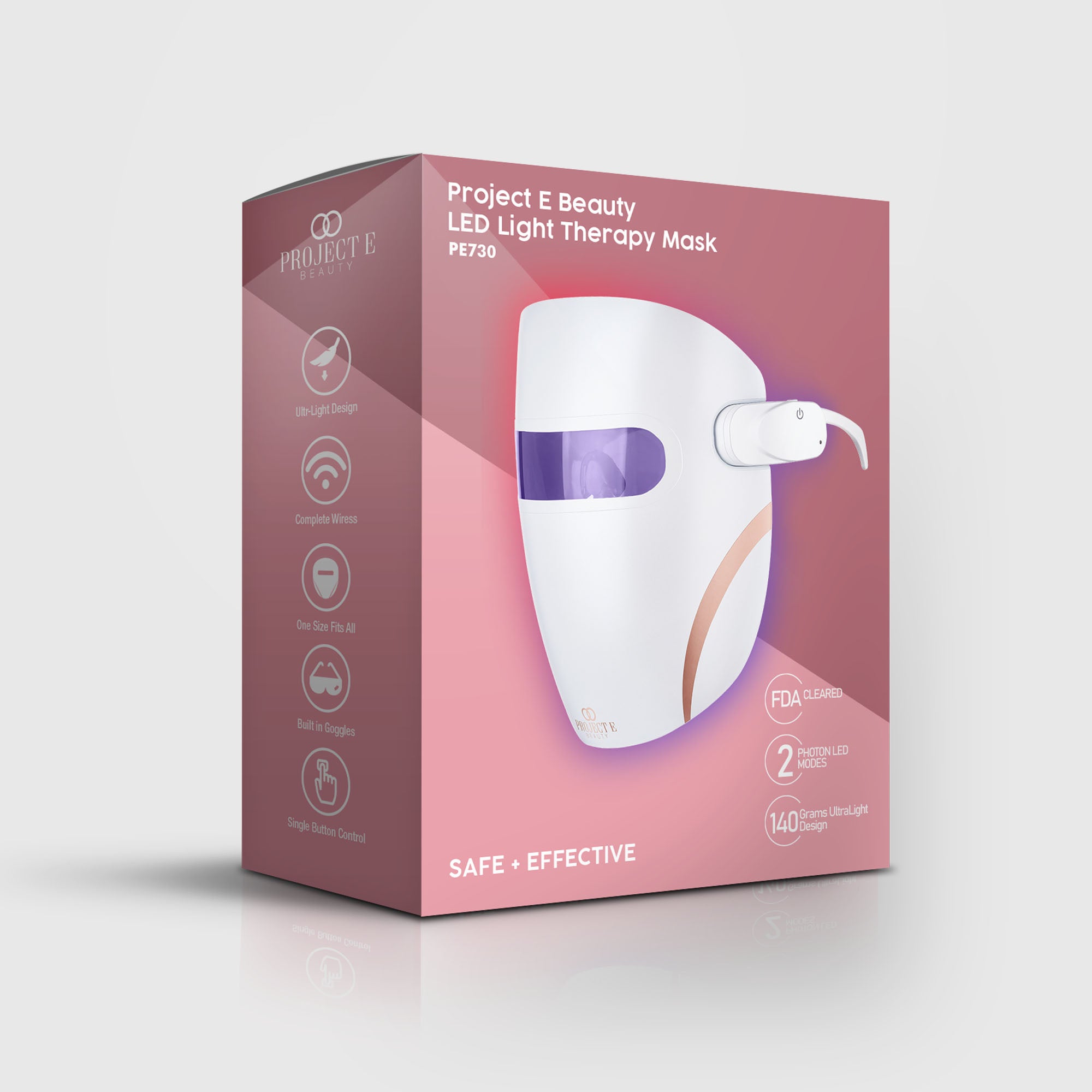 Lumamask Pro | LED Light Therapy Face Mask
Sale price

$139.99
Regular price
(/)
---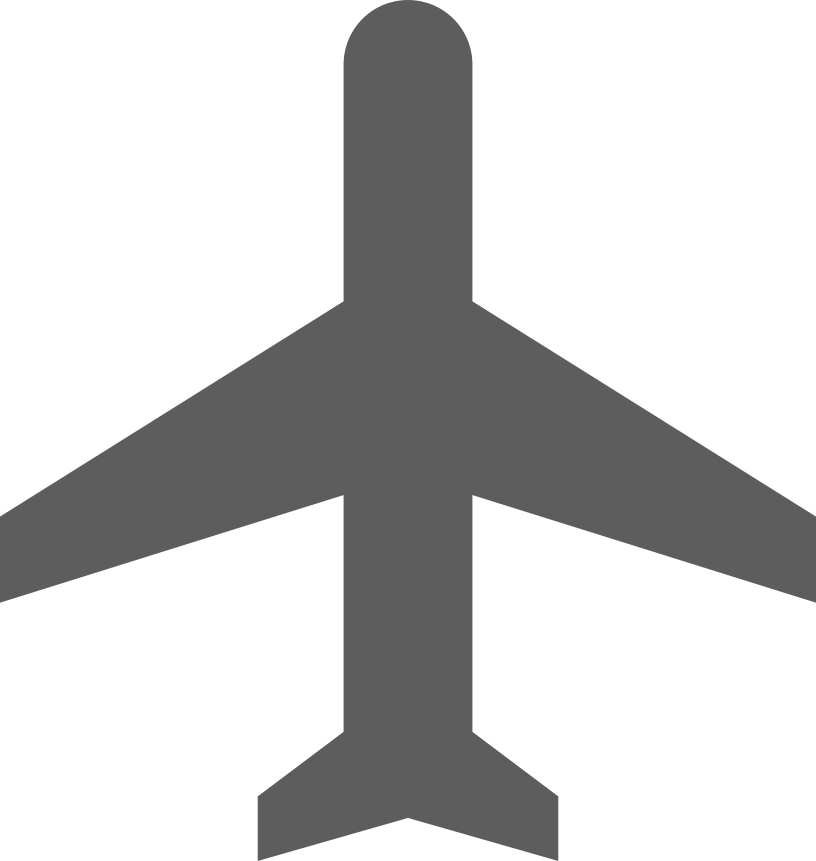 Free Worldwide Shipping on order $100+

30-Day Satisfaction Guarantee
12-Month Warranty on Devices
Secured and trusted checkout with:
Our FDA-cleared LED Light Therapy Mask harnesses infrared, red, and blue light for collagen stimulation, acne elimination, and enhanced blood flow. This wireless, portable device offers convenience, all backed by FDA clearance for safety and effectiveness. Achieve radiant skin effortlessly with clinically proven results.

Here's what our Lumamask Pro can do:
・Reduce fine lines and wrinkles
・Improve skin texture
・Tighten skin
・Reduce and prevent acne
・Fade scars and redness
・Minimize pores
・Enhance skin healing and blood circulation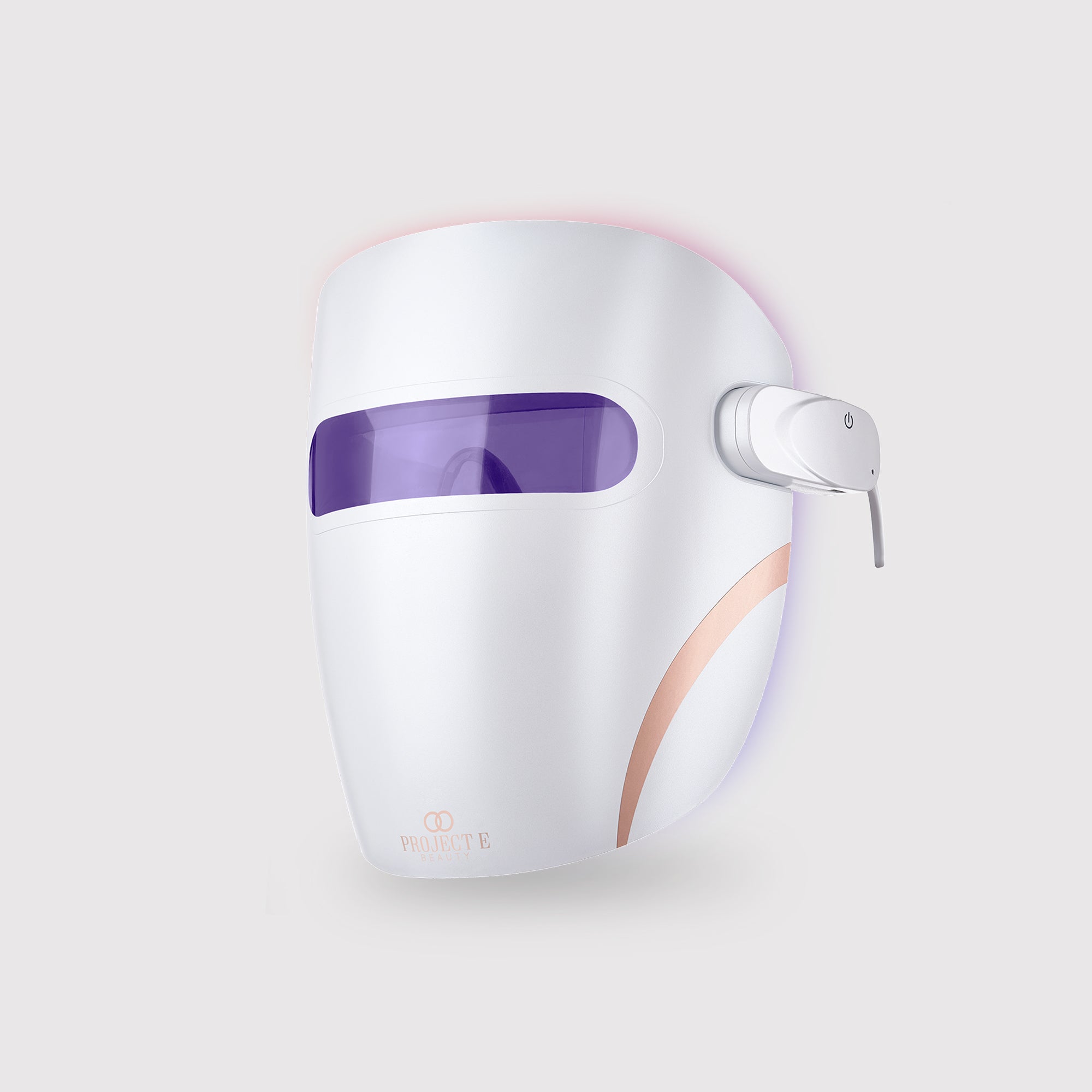 Lumamask Pro | LED Light Therapy Face Mask
Sale price

$139.99
Regular price
Choose options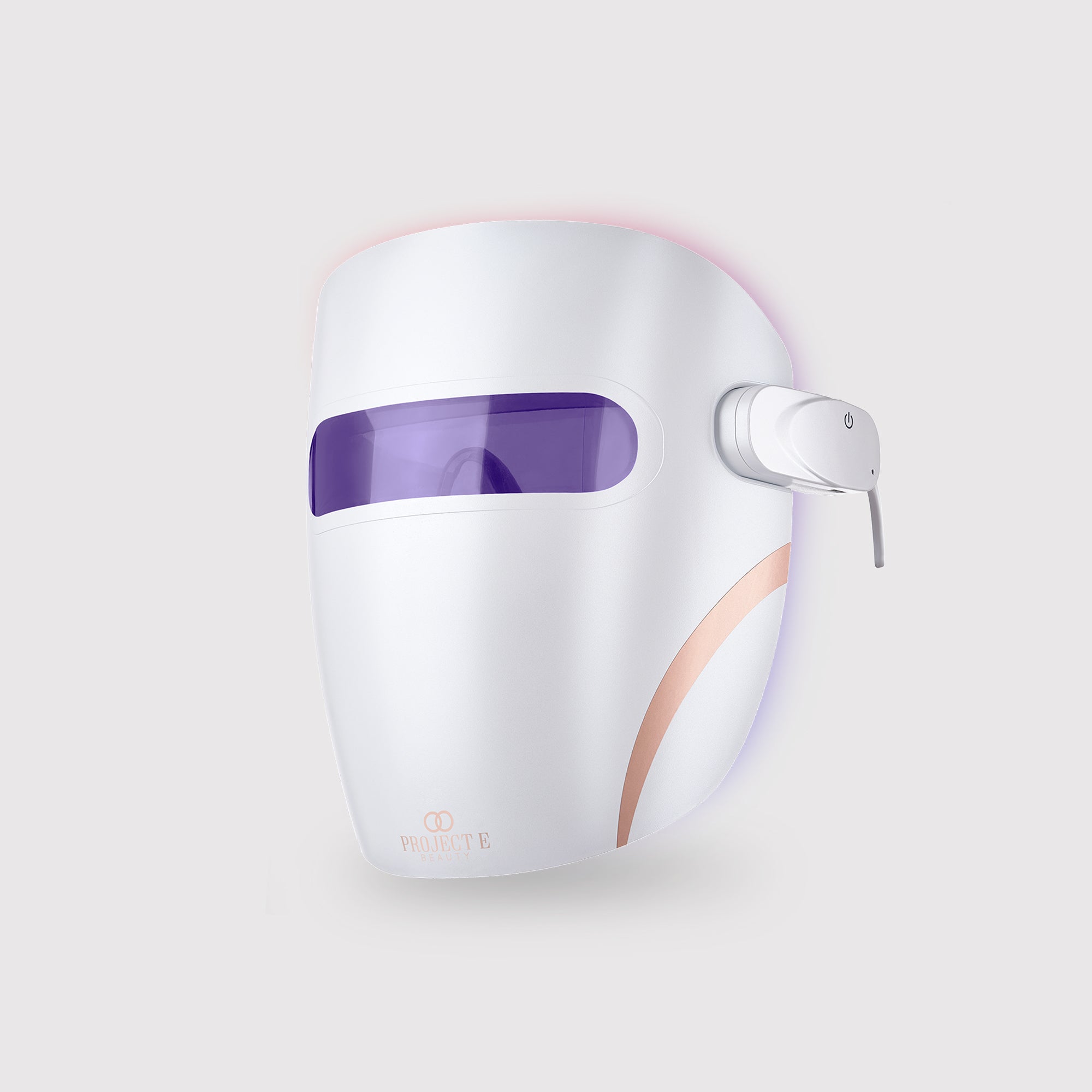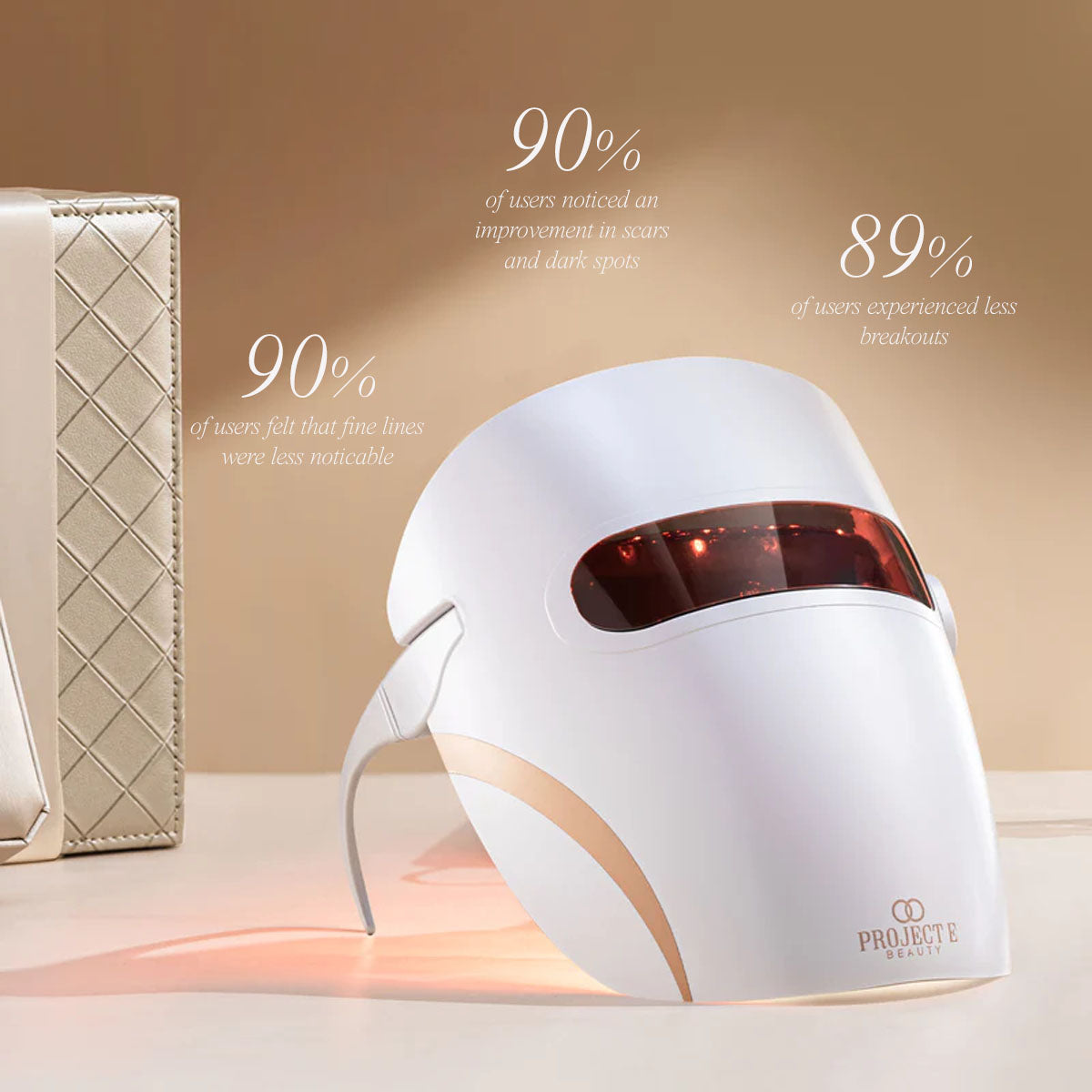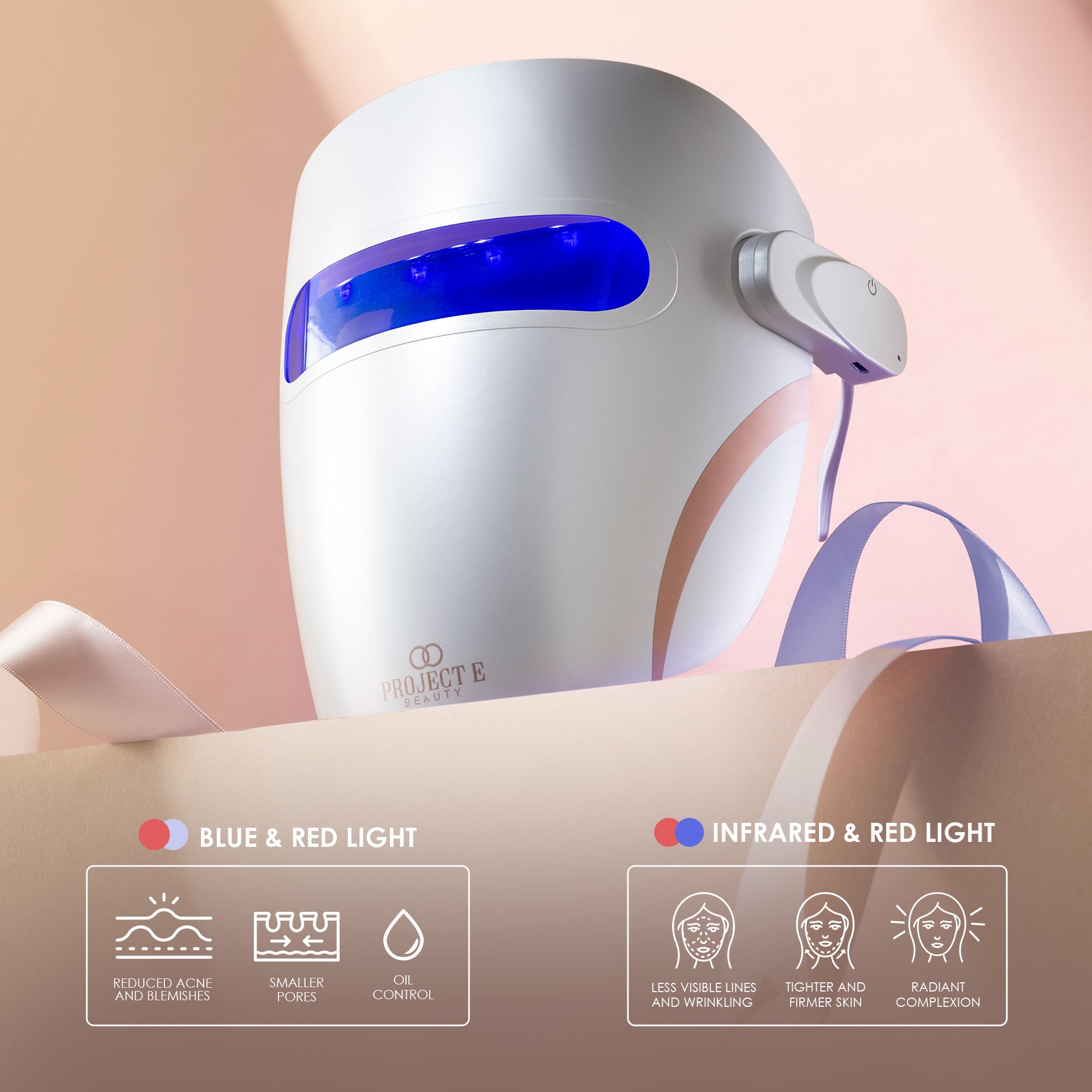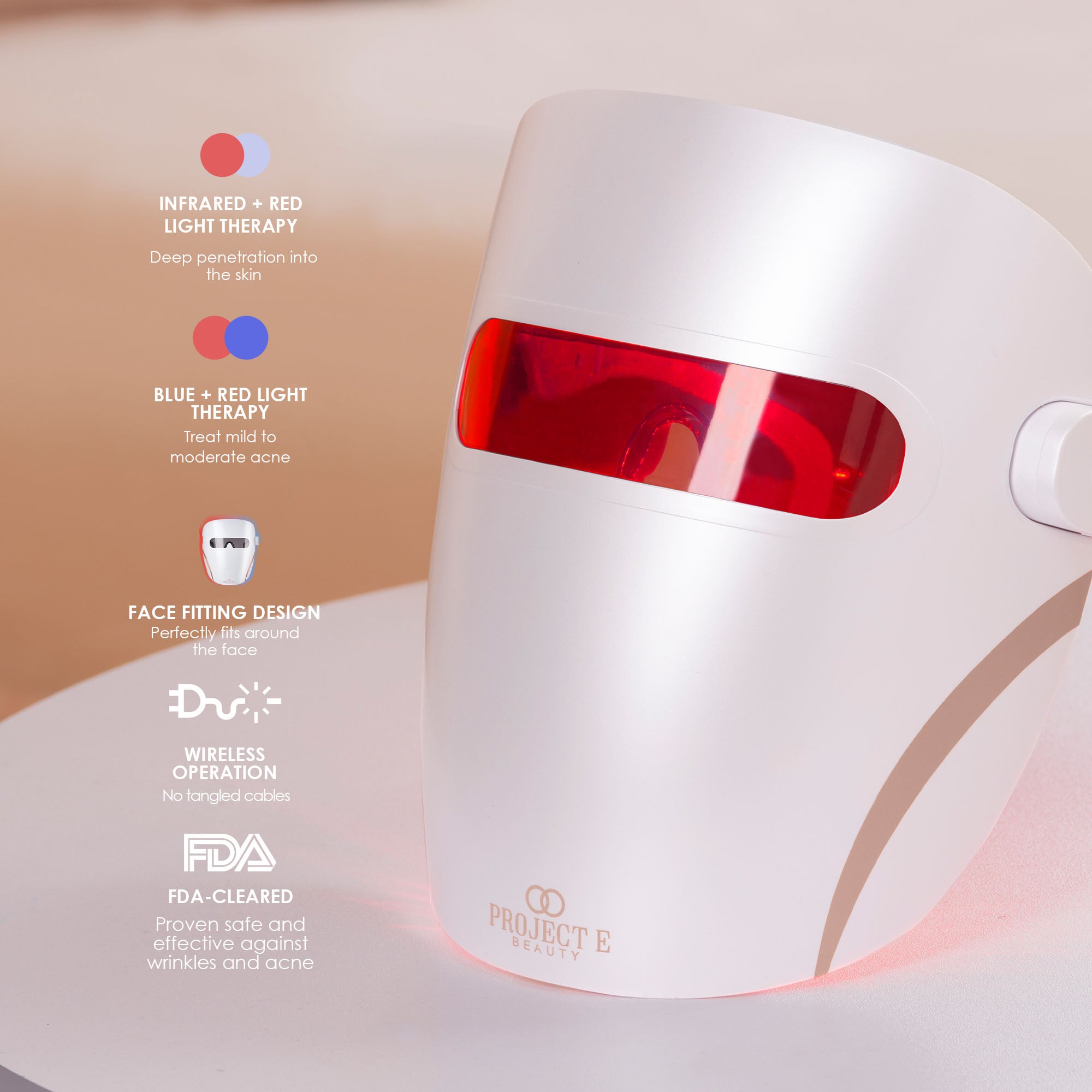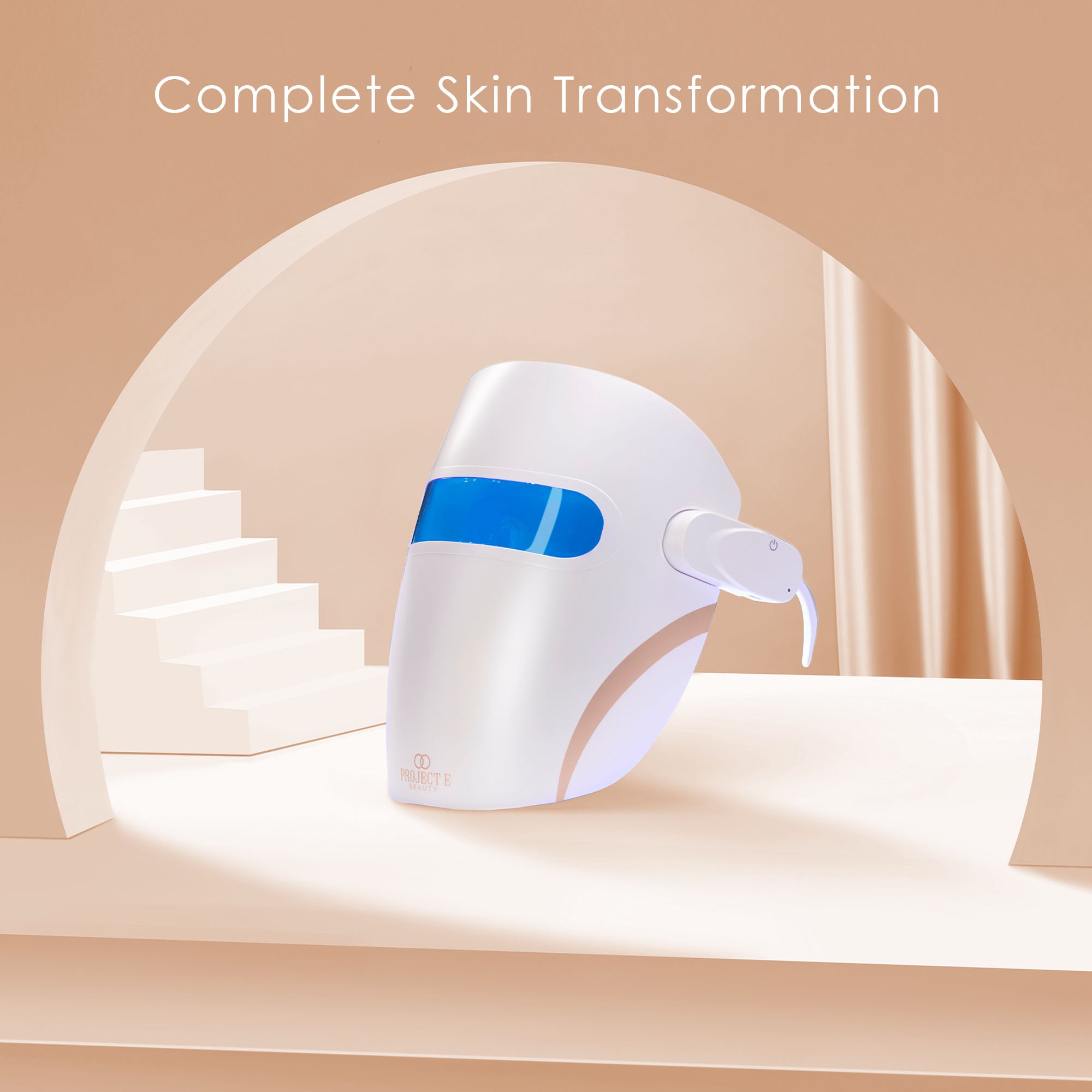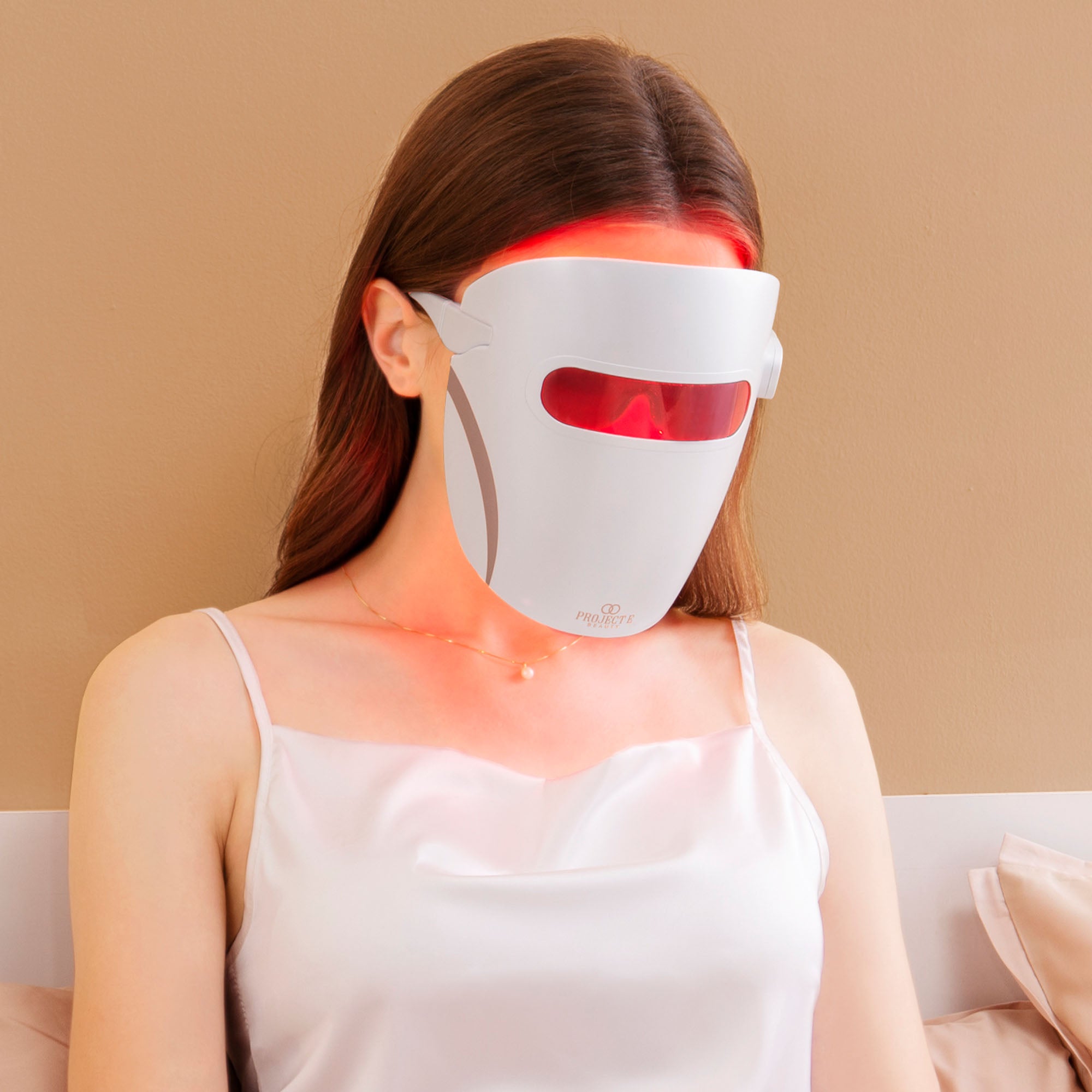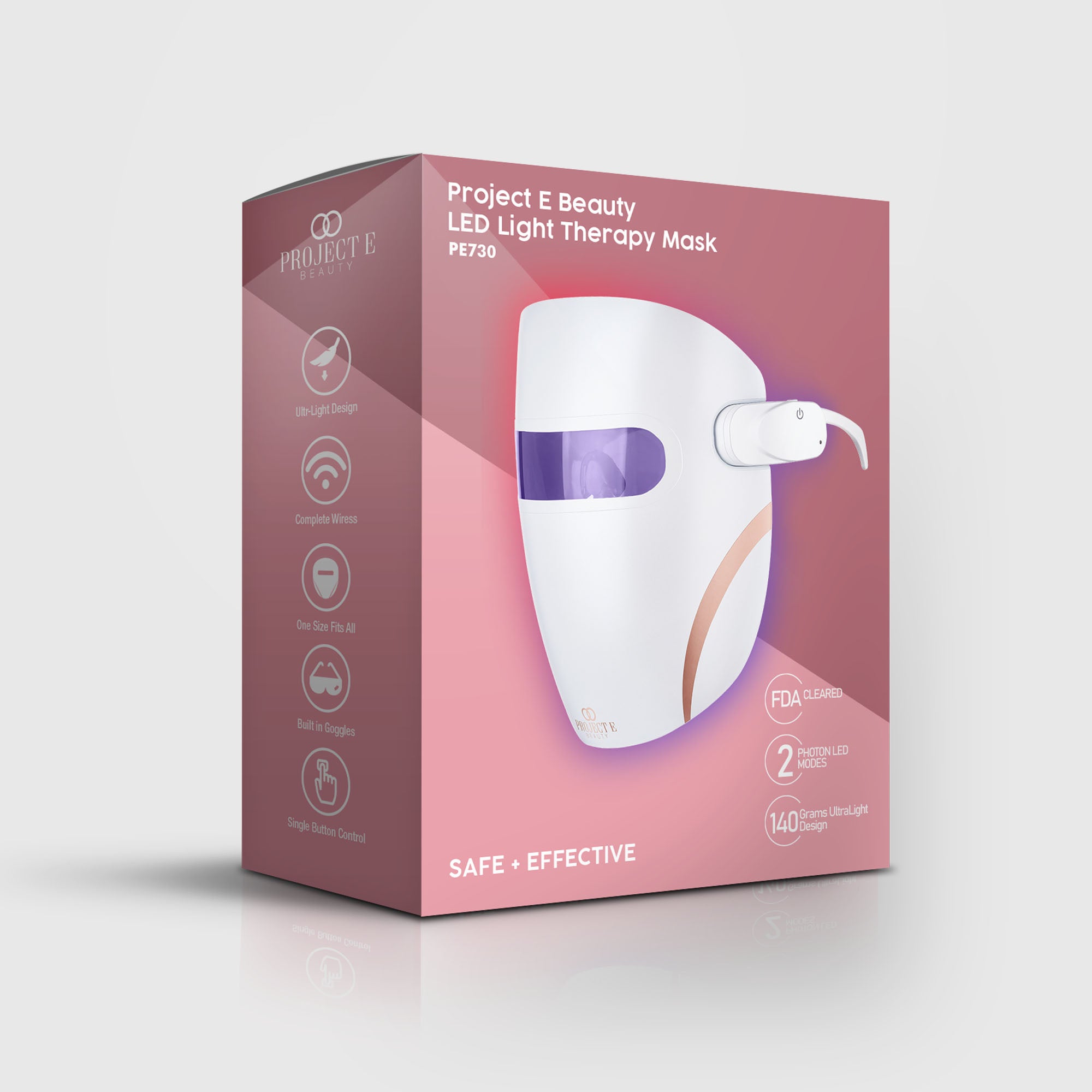 Why your skin will love it
Infrared (845~855nm) + Red Light (635~644nm) Therapy: Red light not only stimulates collagen production but also benefits from the power of infrared light for deeper skin penetration. This dynamic duo works together to smooth wrinkles and leave you with tighter, firmer skin, all while enhancing blood flow.
Blue (430~445nm) + Red Light (635~644nm) Therapy: Banish acne-causing bacteria and control oil secretion with blue light – perfect for oily skin. Experience a soothing effect on irritated skin.
Healing Aid: LED therapy goes beyond beauty; it reduces irritation and promotes the skin's natural healing processes, making it perfect for skin barrier recovery and soothing sensitive skin.

FDA-Cleared and Clinically Proven: Enjoy clear, youthful skin and peace of mind. Our mask is FDA-cleared and uses wavelengths that are proven to enhance skin by stimulating cellular activity - making it a trusted choice for an effective, non-invasive skin treatment.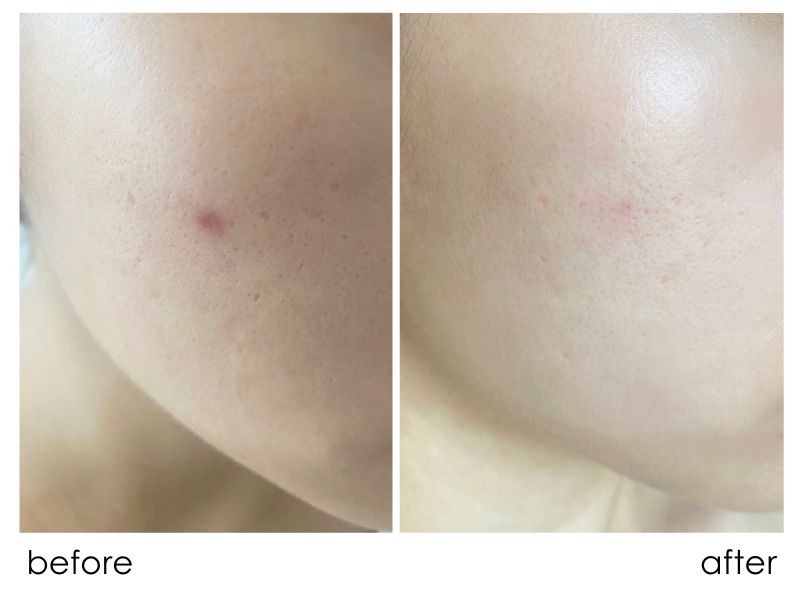 Real Results!
★★★★★
If you have a bad habit of picking on your zits like I do, you need to try this.

"I was skeptical about LED masks but this helps my acne scars and redness around the area go away so much faster than normal."
- Marianne (results after 7 days)
90%
of users noticed an improvement in scars and dark spots
89%
of users experienced less breakouts
90%
of users felt that fine lines were less noticable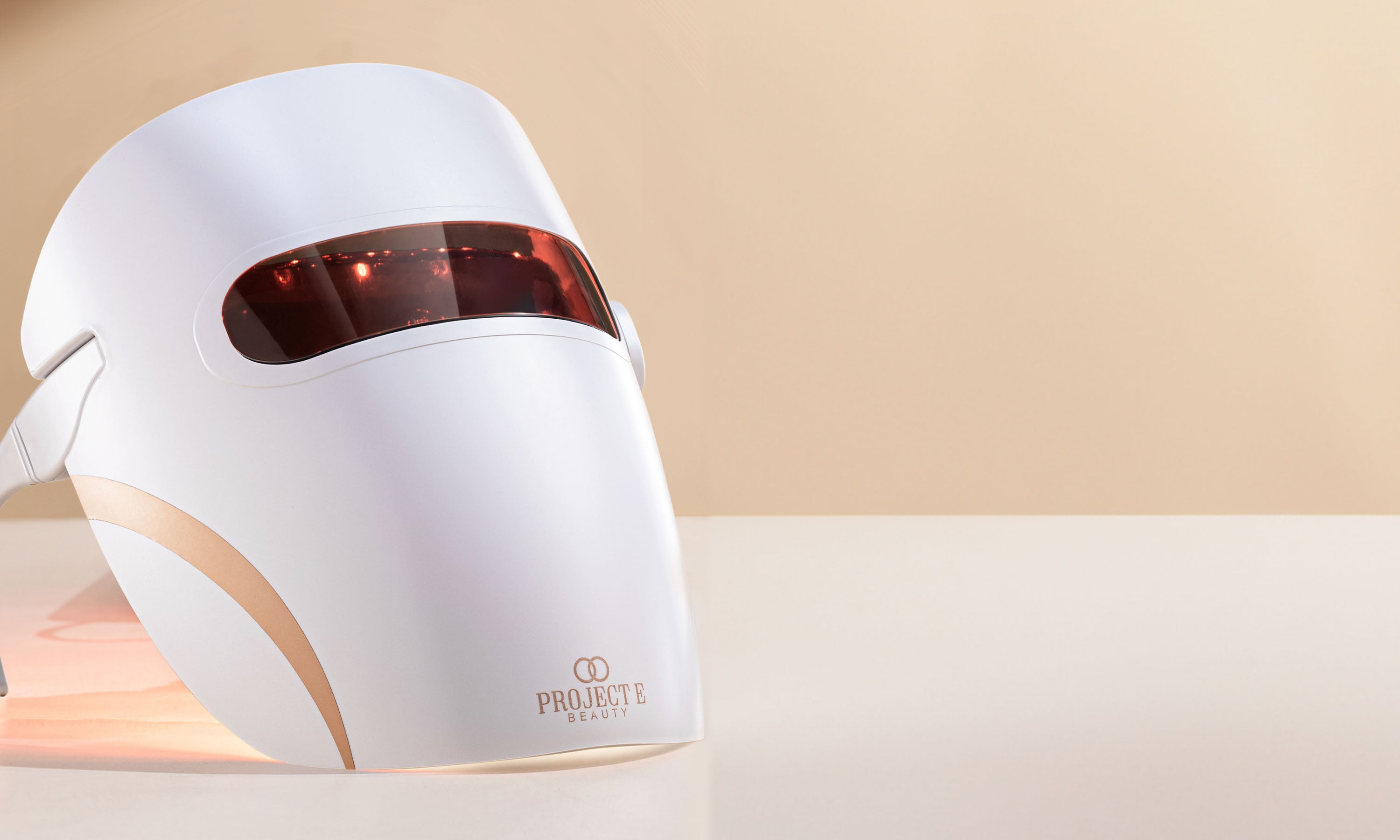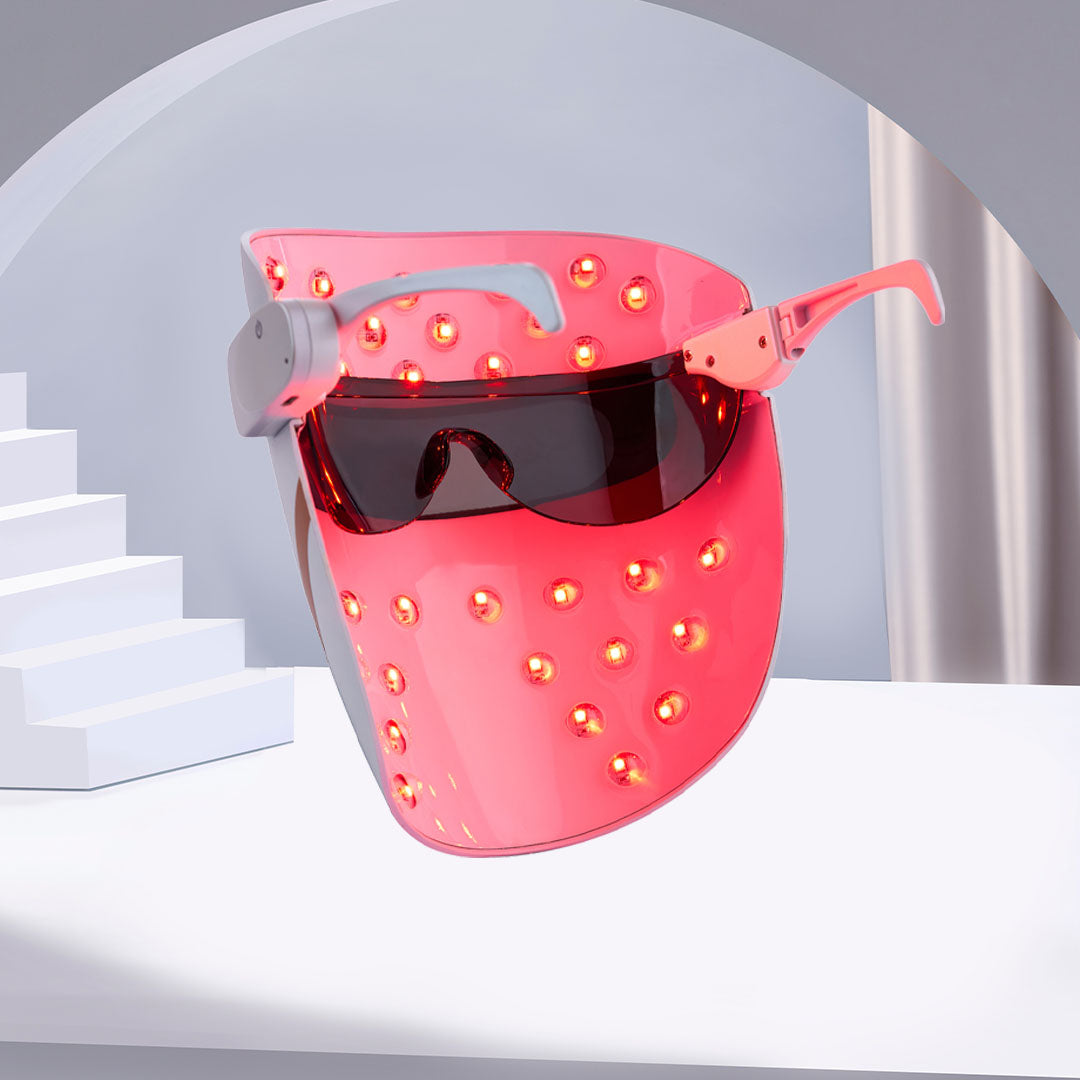 BUILT-IN GOGGLES
The Lumamask Pro comes with built-in goggles for extra eye protection so you can enjoy benefits worry-free.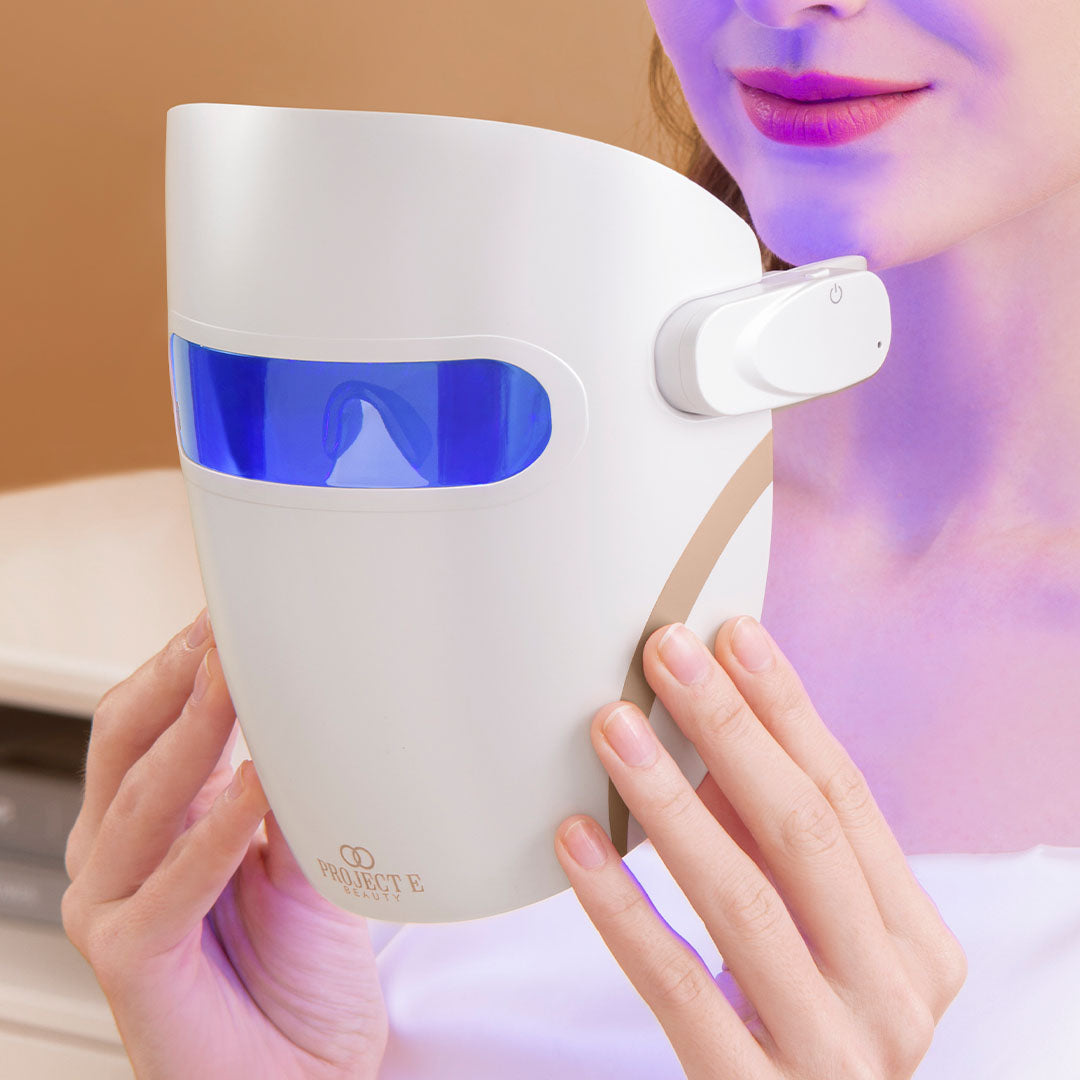 LIGHTWEIGHT DESIGN
Our lightweight, ergonomically designed mask is crafted to sit comfortably and securely on your face, ensuring a perfect fit during every skincare session.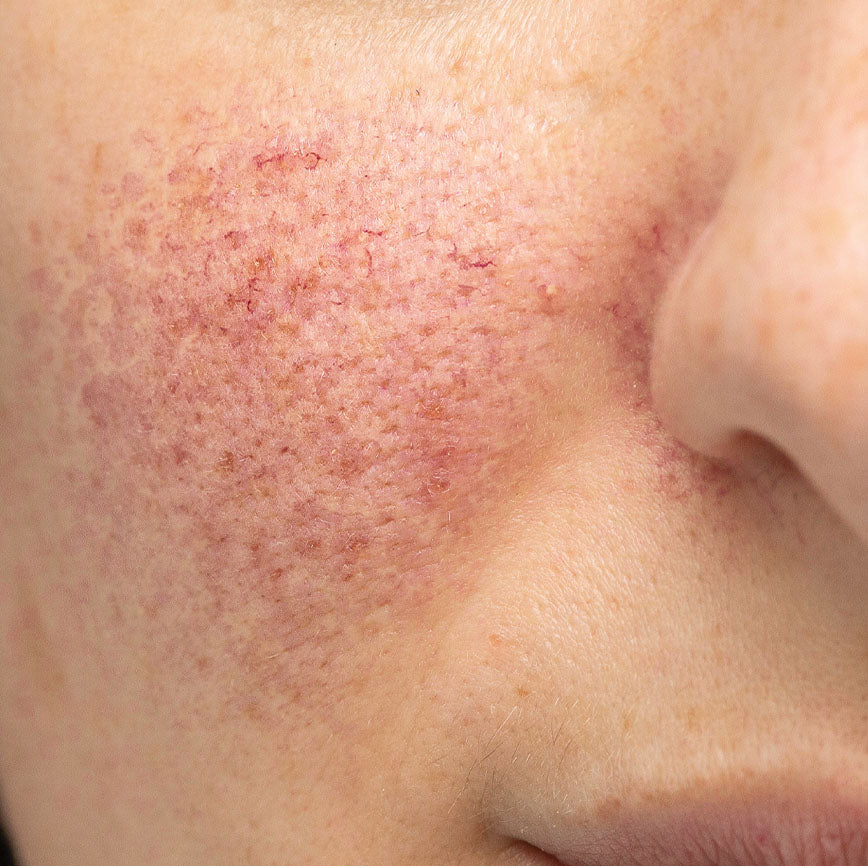 NO SIDE EFFECTS
Get a salon-quality treatment with zero side effects and no downtime whenever you want!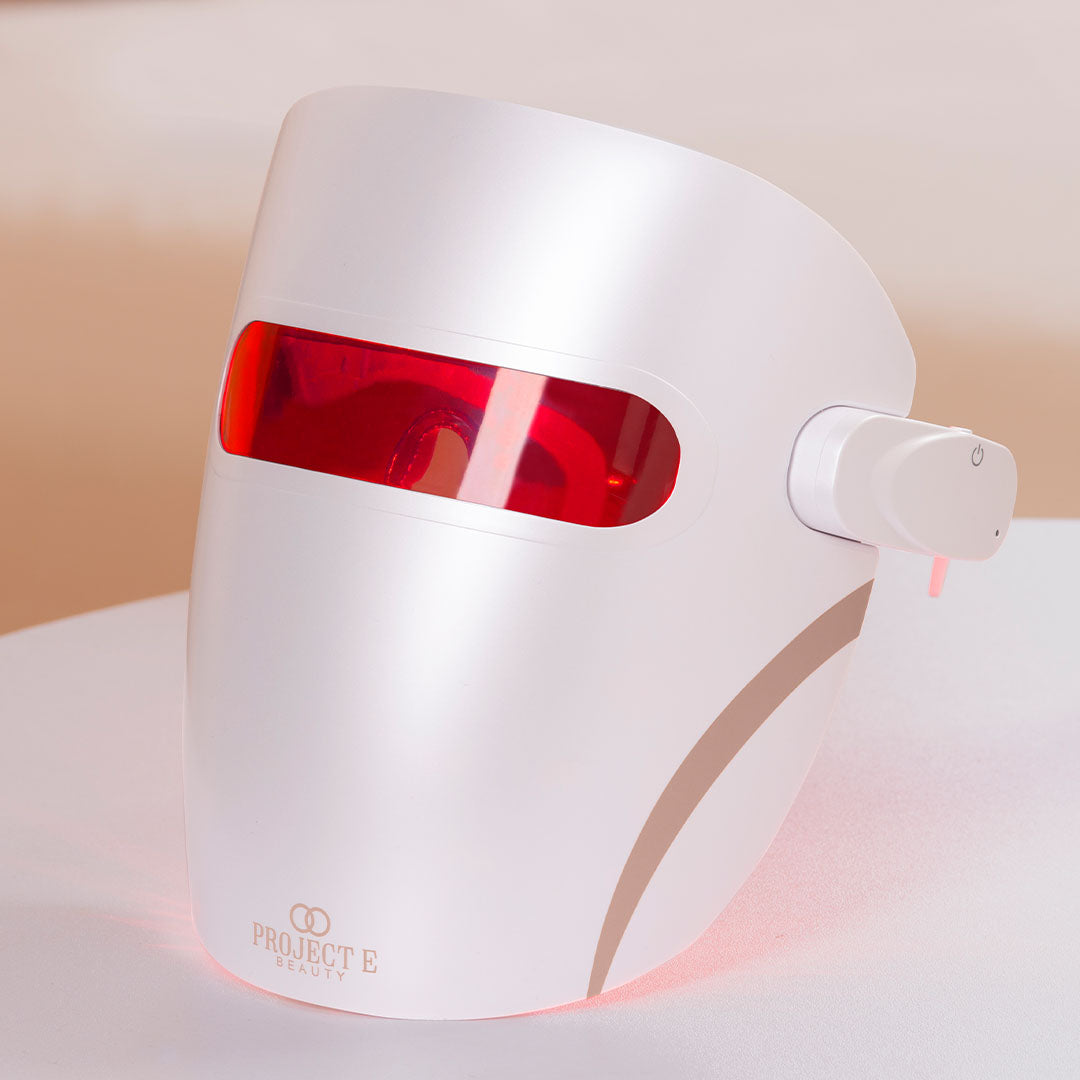 FDA CLEARED
Clinically proven to be both safe and highly effective in addressing wrinkles and acne, delivering visibly smoother and clearer skin.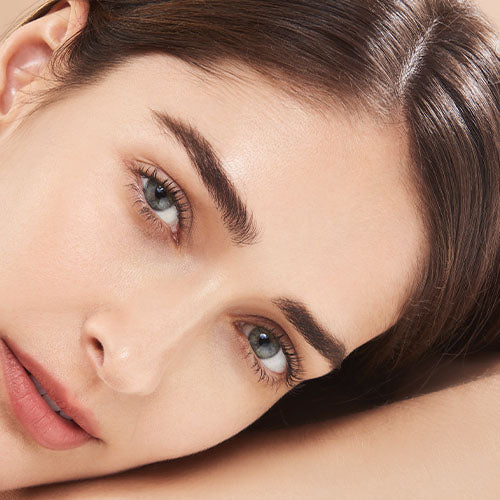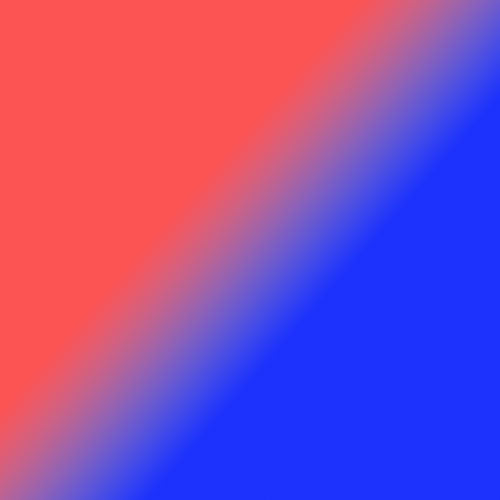 What makes it special
72 LEDs (36 LED Bulbs, 2 LEDs per bulb)
Our cutting-edge LED technology boasts 72 LEDs, working harmoniously to provide comprehensive skincare that nurtures your skin from within.
One Button Operation
With simplicity in mind, our device is designed for effortless operation. Enjoy the ease of achieving stunning results at the touch of a single button.
Easy Wear
Say goodbye to fumbling with straps. Our device is designed to be worn comfortably, just like glasses, eliminating the hassle of adjusting and readjusting.
Auto Timer
We've already timed out the optimal treatment time for you – just 12 minutes a day will help enhance your skin's natural glow. No need to worry about overuse or guesswork.
Need help?
Frequently Asked Questions
LED light therapy has been thoroughly tested, evaluated and validated by hundreds of universities, medical labs and NASA. There have been over 2,000 reports and documents written on this technology.

For best results, incorporate the use of the LED mask into your personal skincare routine.

Here is the suggested initial treatment course:
Mode 1 (Red Light + IR Light): 12 minutes daily for 60 days
Mode 2 (Blue Light + Red Light): 12 minutes daily for 30 days
After the initial treatment, reduce the use of the device to 2 times per week for 12 minutes daily.

LED light therapy is a painless, non-invasive treatment that does not require recovery time.

1.) LED Light Therapy Mask x 1
2.) Charging cable x 1
6.) User Manual in English x 1
Concern_Acne & Blemishes
Not sure if LED light therapy is right for you? First, consider your skin type and concerns. Also, proper research is key! To make a more informed decision, go ahead and consult with a skincare exp...
Read more