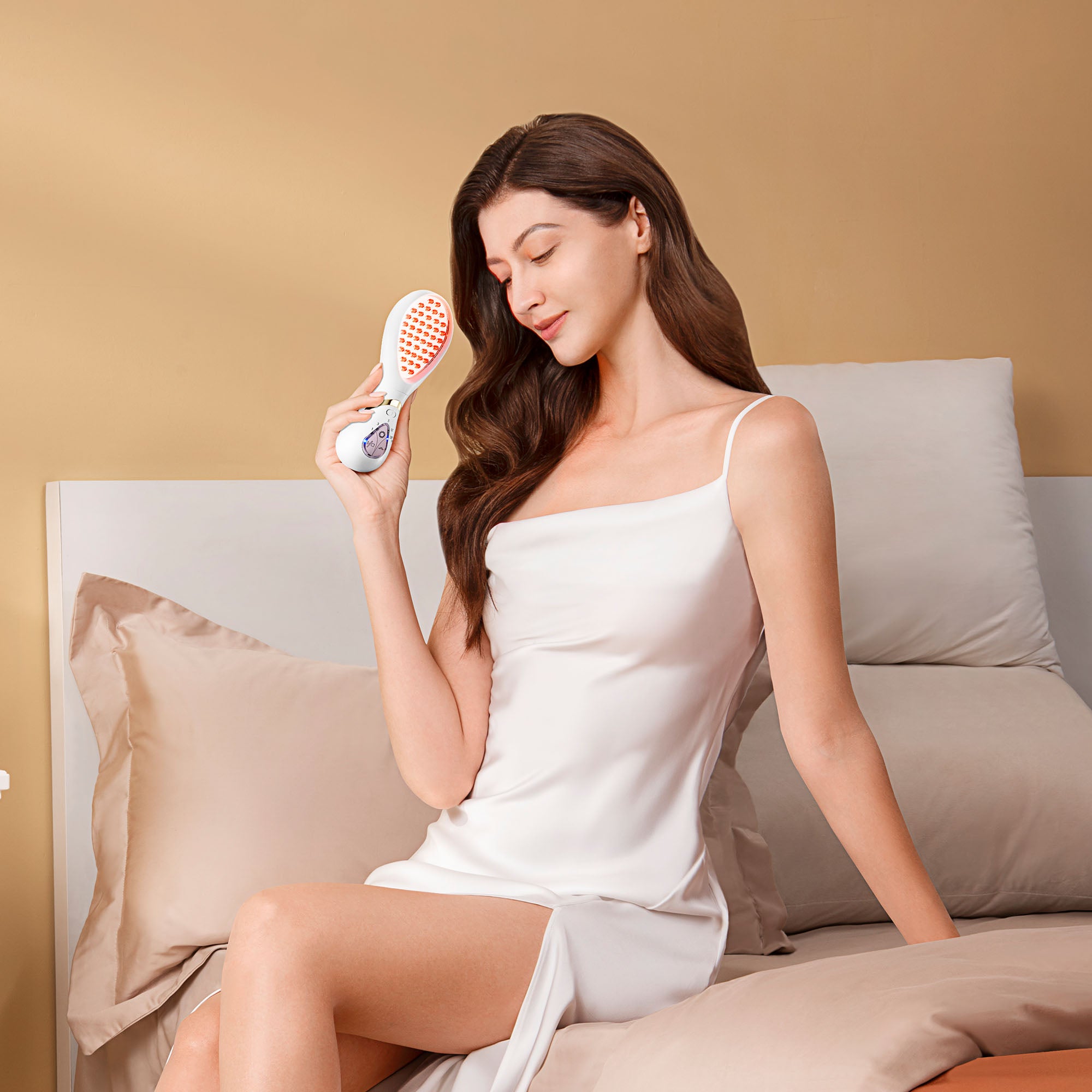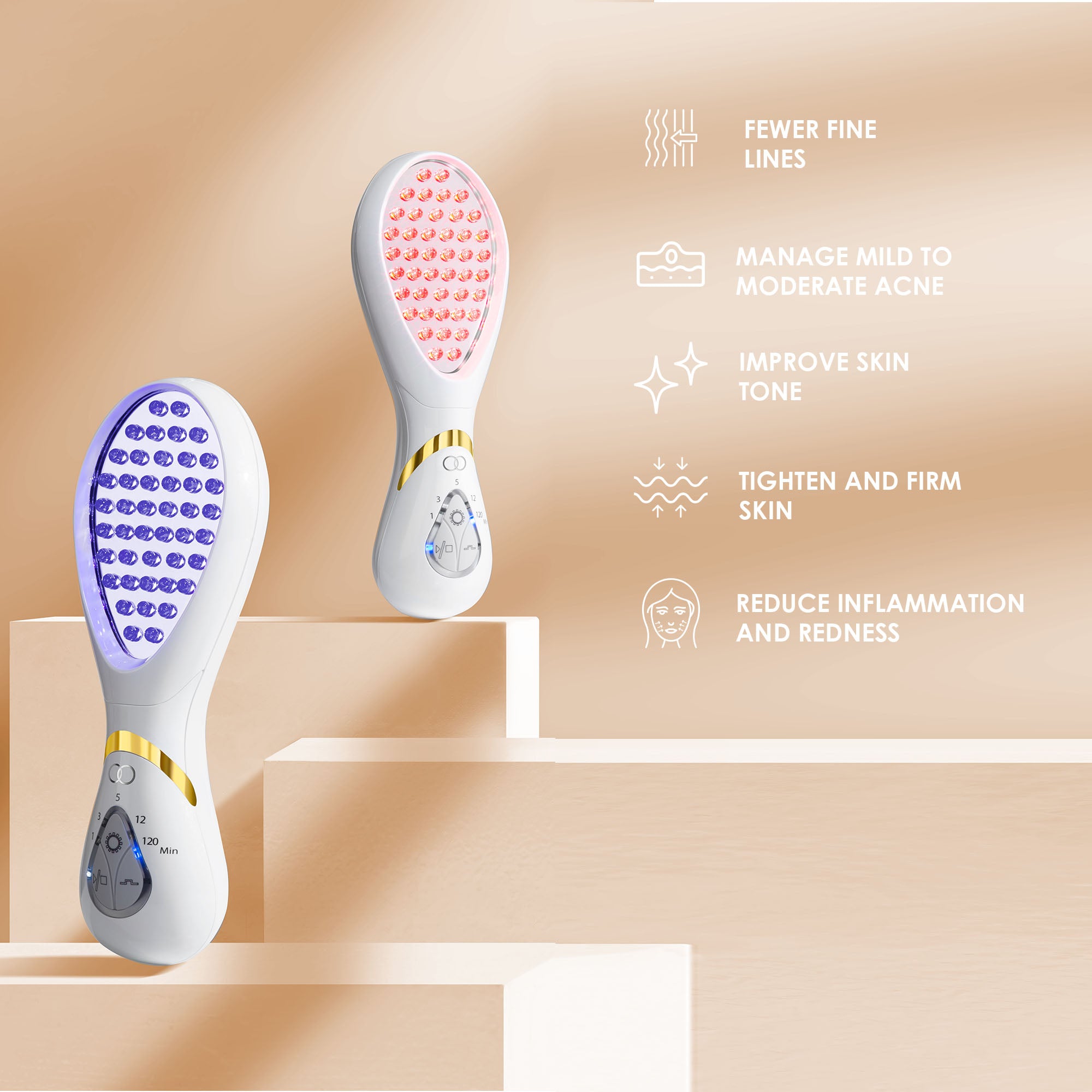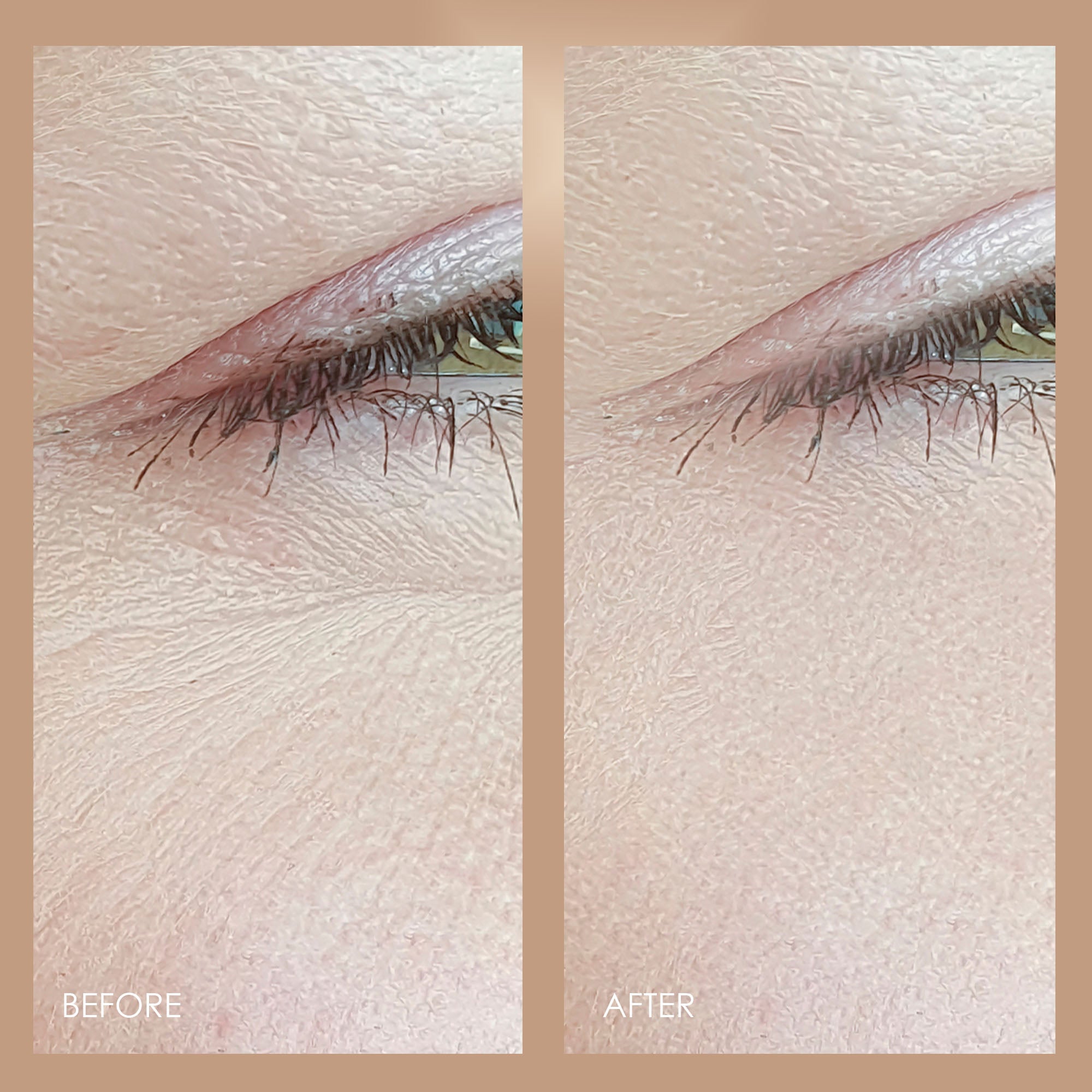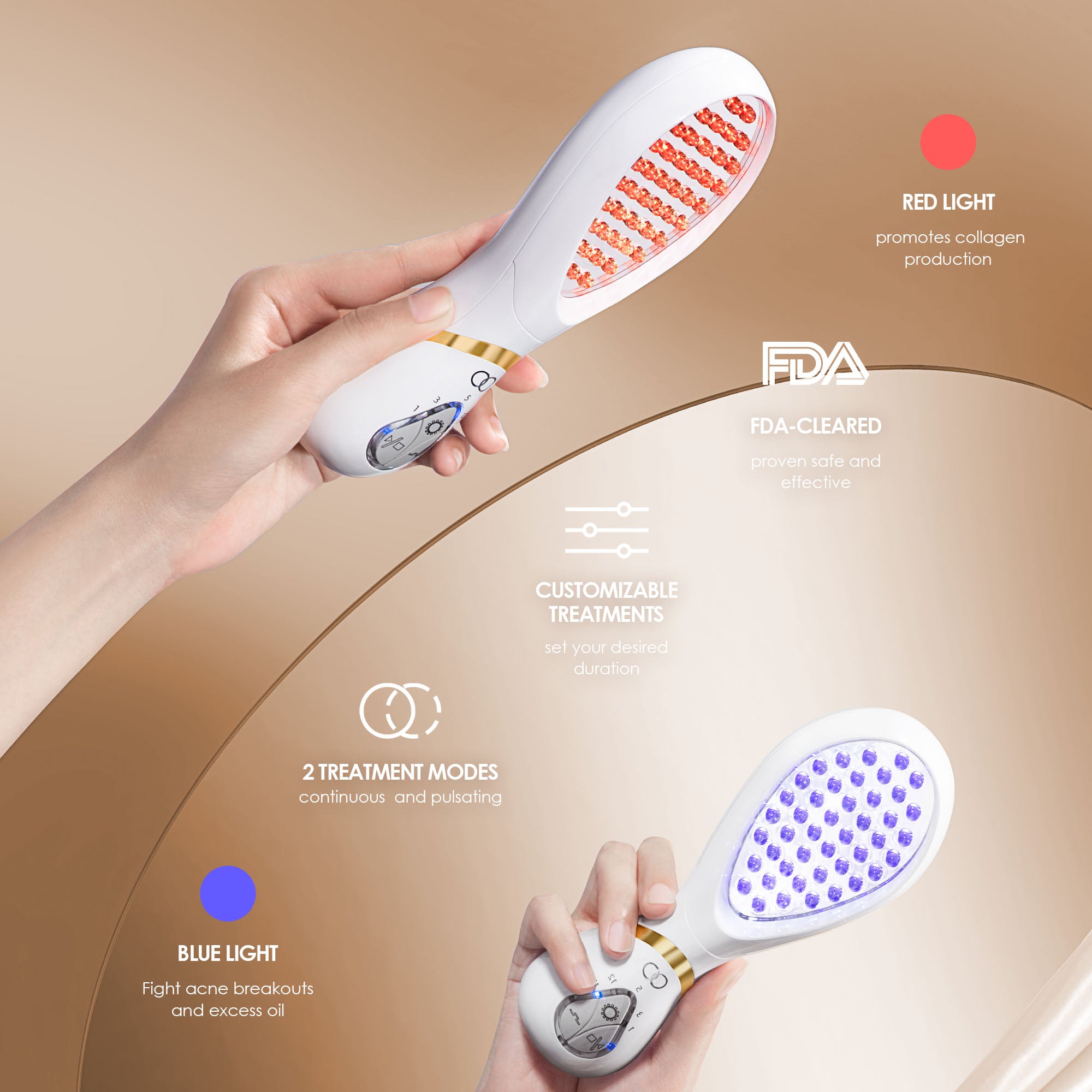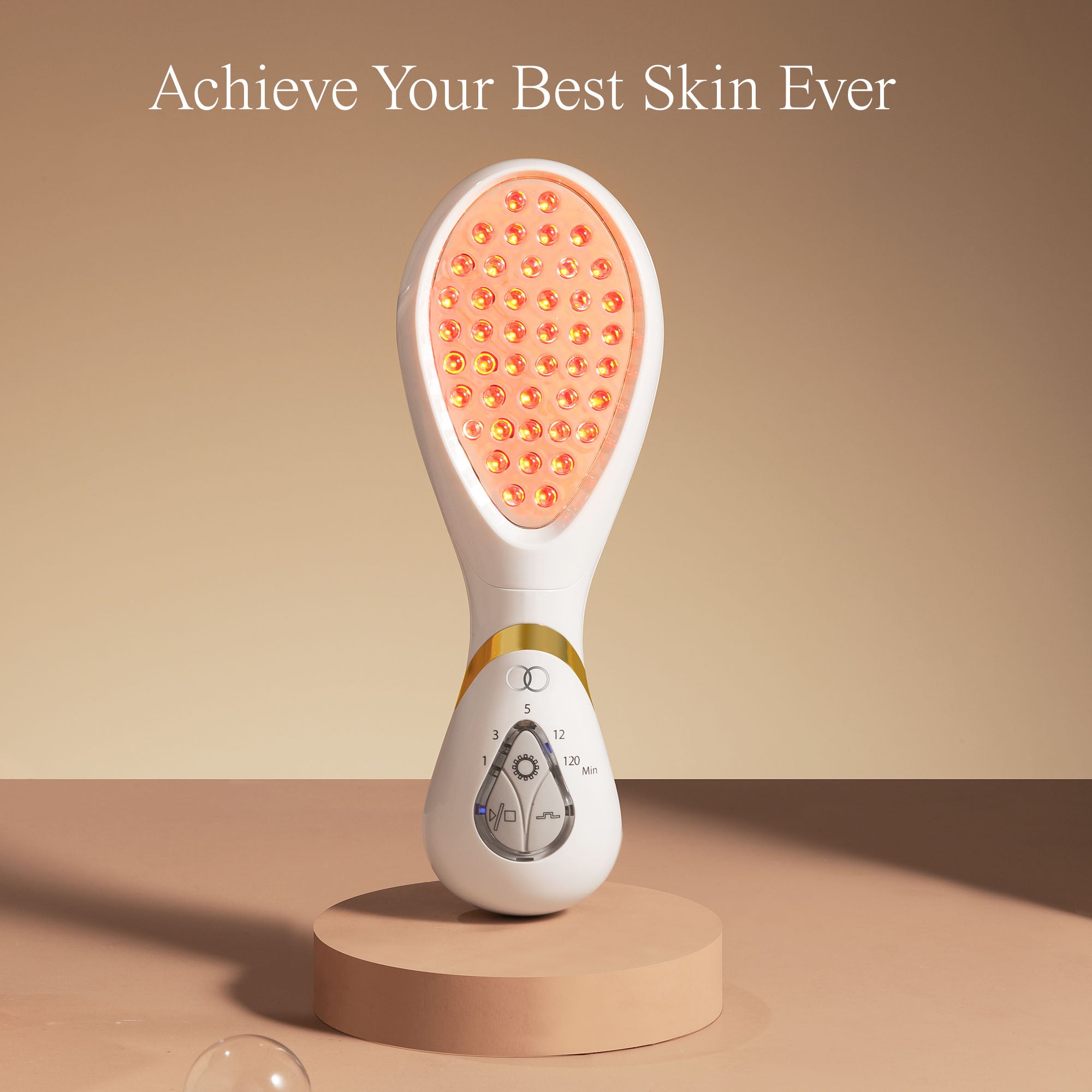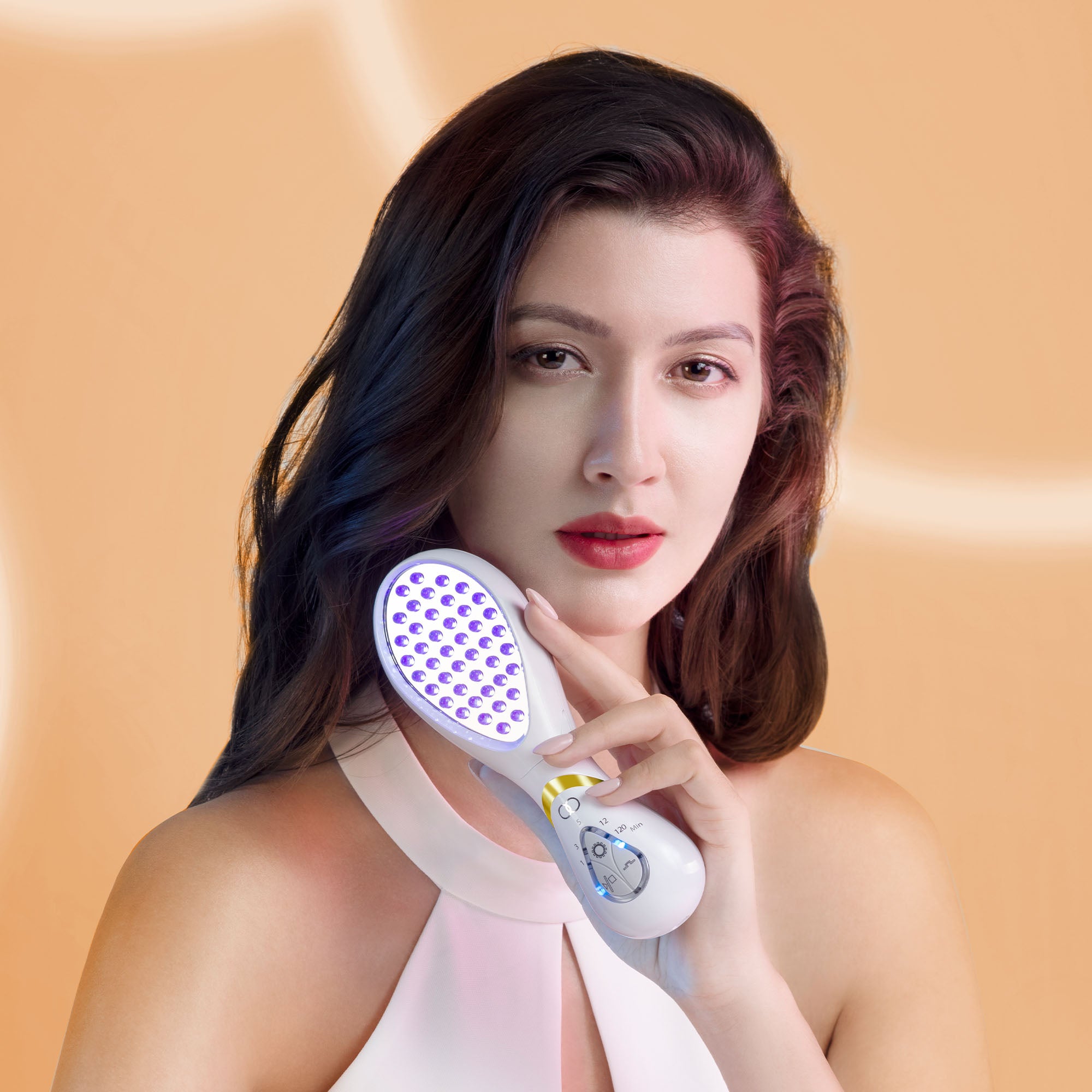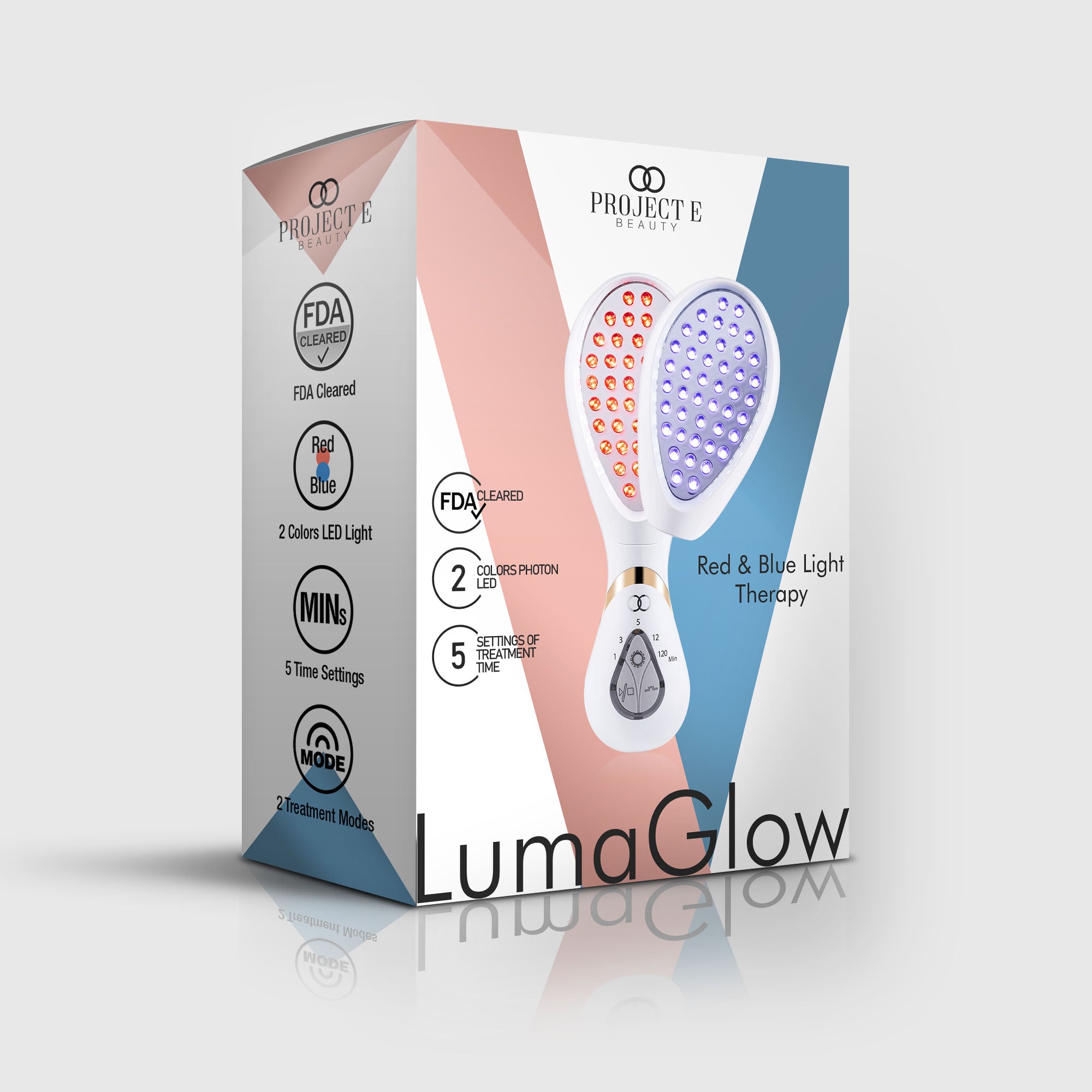 LumaGlow Red & Blue Light Therapy
Sale price

$129.90
Regular price
(/)
---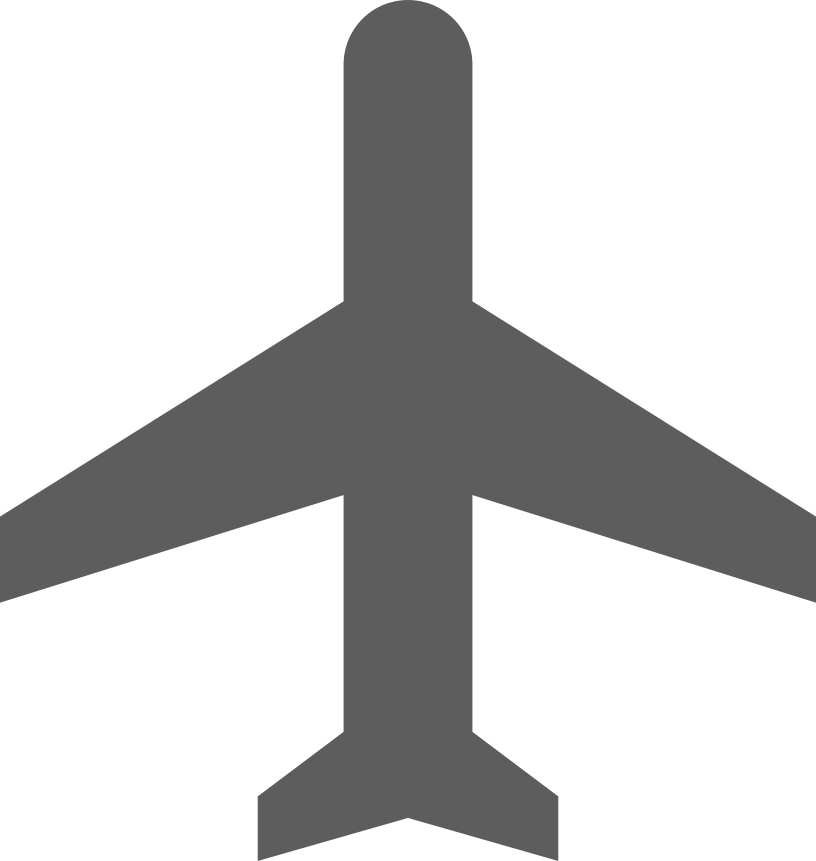 Free Worldwide Shipping on order $100+

30-Day Satisfaction Guarantee
12-Month Warranty on Devices
Secured and trusted checkout with:
The LumaGlow Red & Blue LED Light Therapy by Project E Beauty utilizes UV-free, non-thermal light energy to penetrate skin layers and deliver beneficial effects such as enhanced collagen production, oil control, and diminished wrinkles and fine lines. This portable beauty device comes with 2 of the best visible light colors: red and blue.
Red light or the anti-aging light penetrates the dermis where the production of proteins (particularly collagen) happens. Collagen and elastin proteins keep the skin smooth, wrinkle-free, supple, and elastic with a fresh and radiant glow. The anti-acne blue light, ideal for oily and sensitive skin, helps regulate sebum secretion and soothes irritated and inflamed skin.
Easily incorporate this portable beauty device into your skincare routine. To help you ease into the therapy, choose from 2 operating modes: continuous and pulsating. Timer settings come in 1 minute, 3 minutes, 5 minutes, 12 minutes, or 120 minutes duration.
The LumaGlow emits close-to-natural light without harmful side effects and is safe for use on all skin types.
LumaGlow Red & Blue Light Therapy
Sale price

$129.90
Regular price
Choose options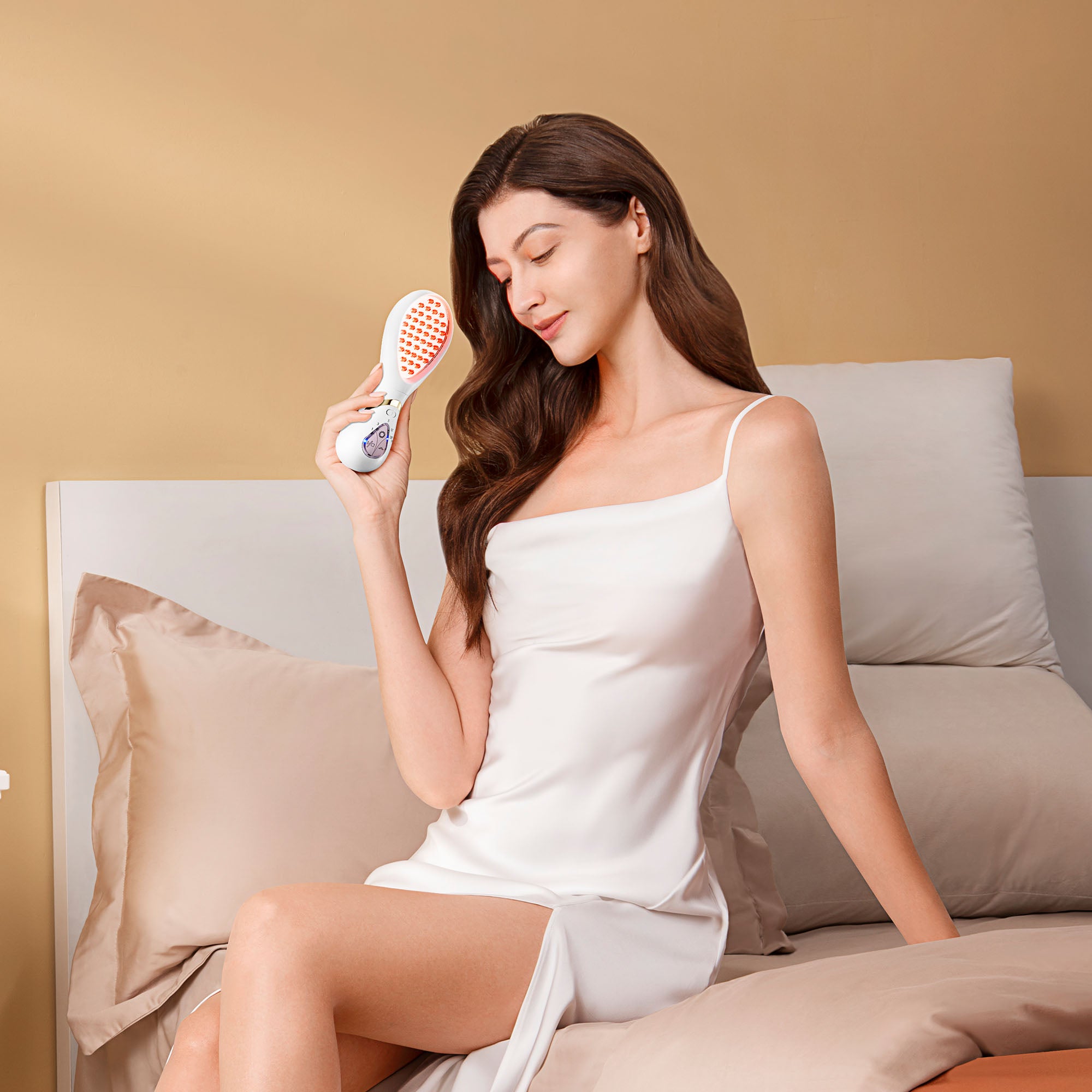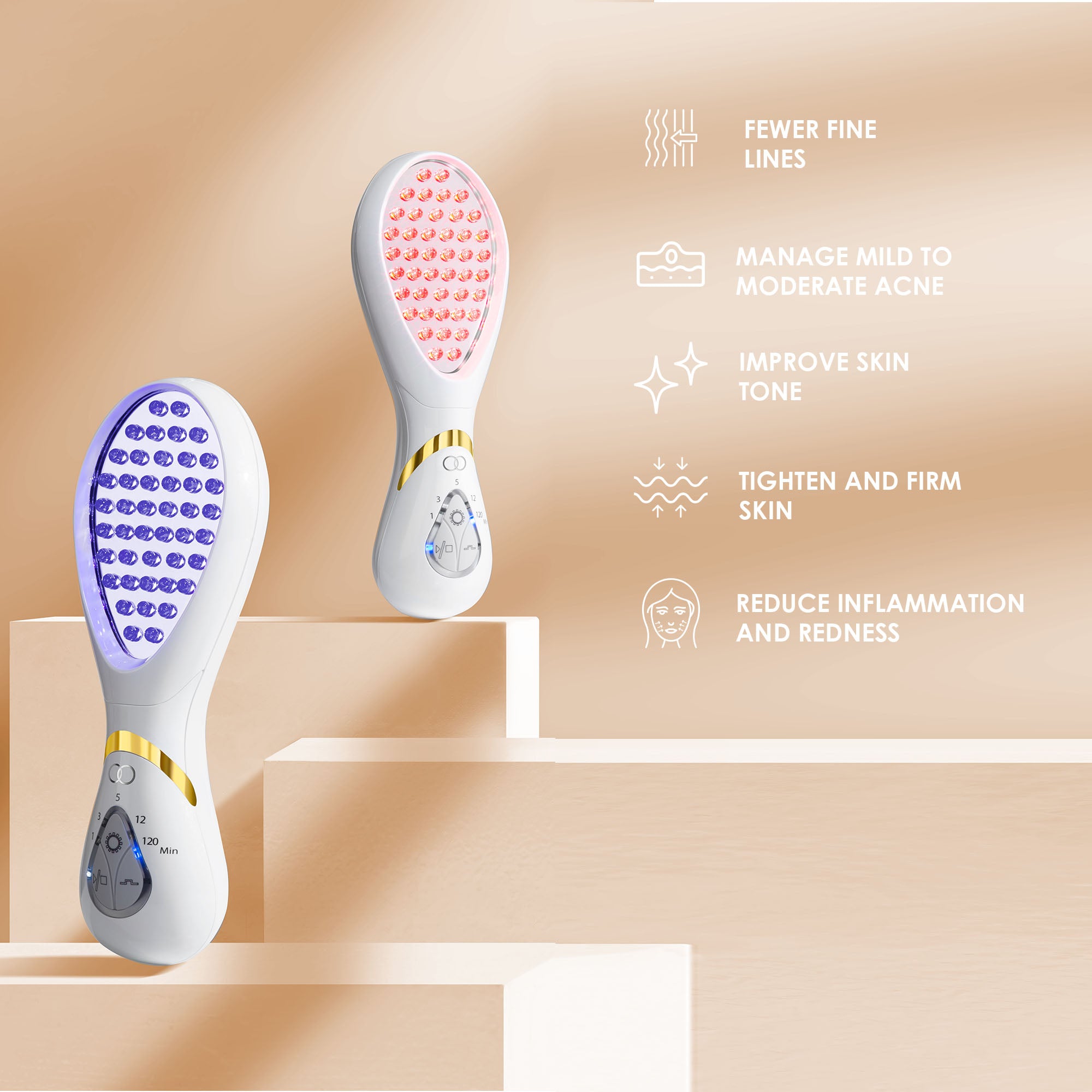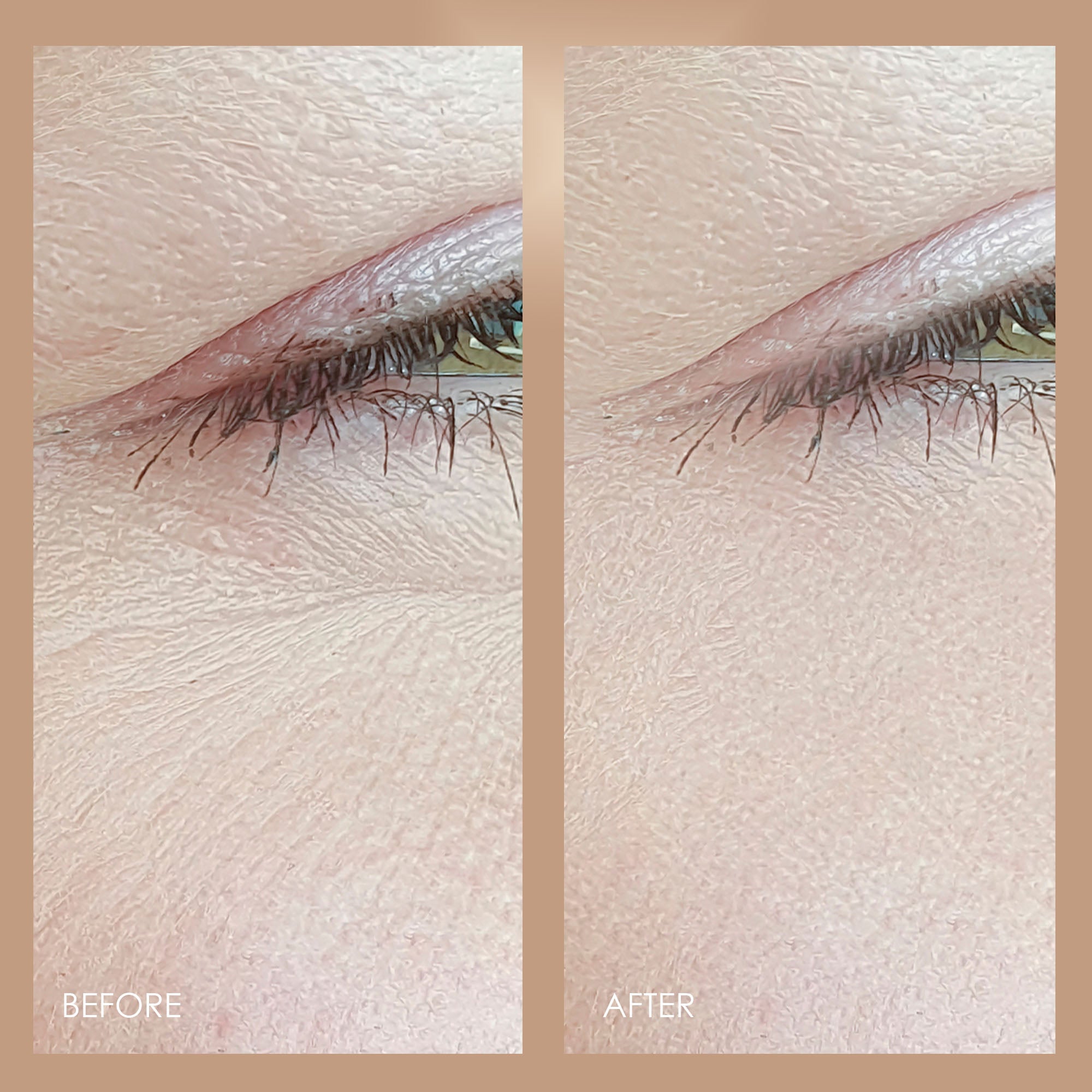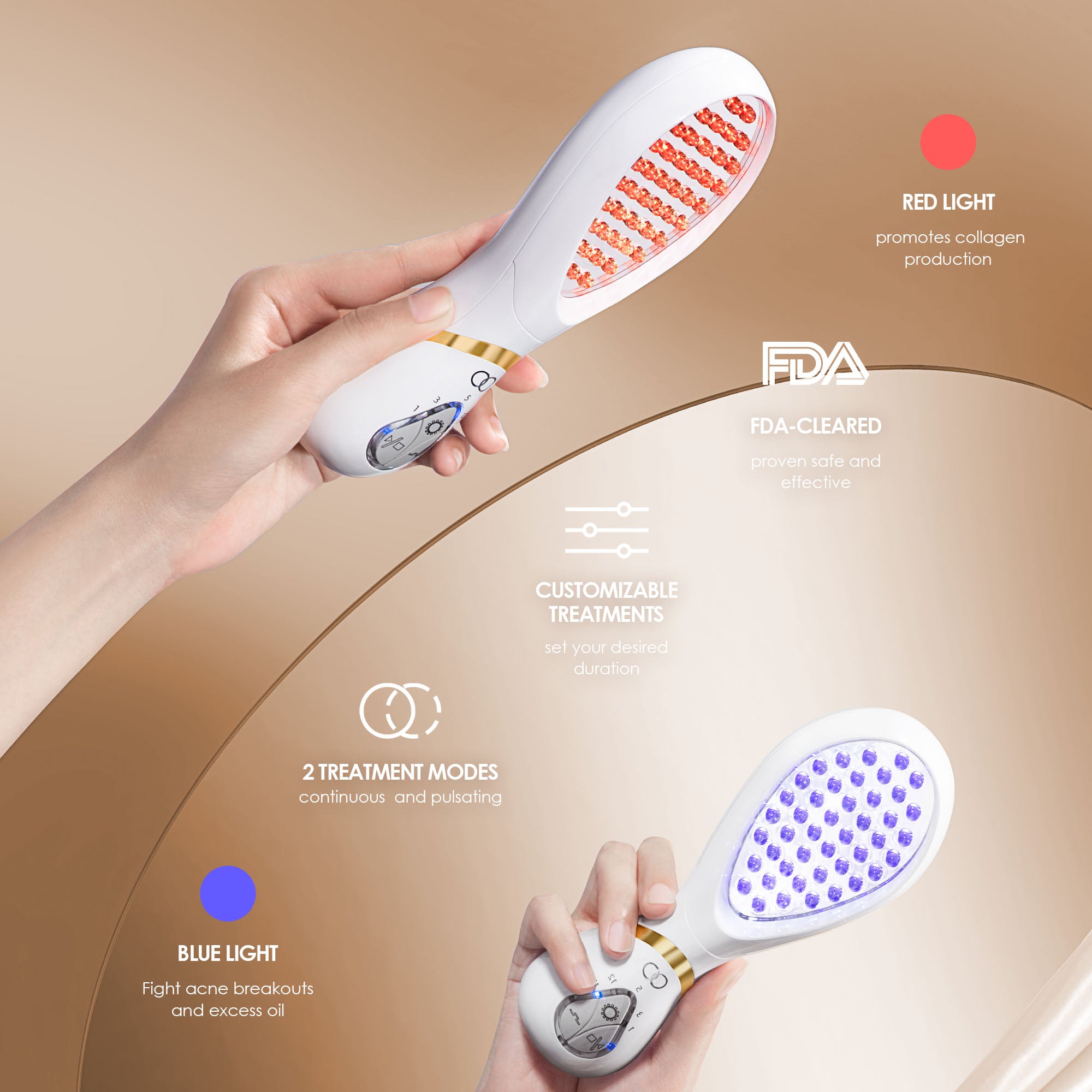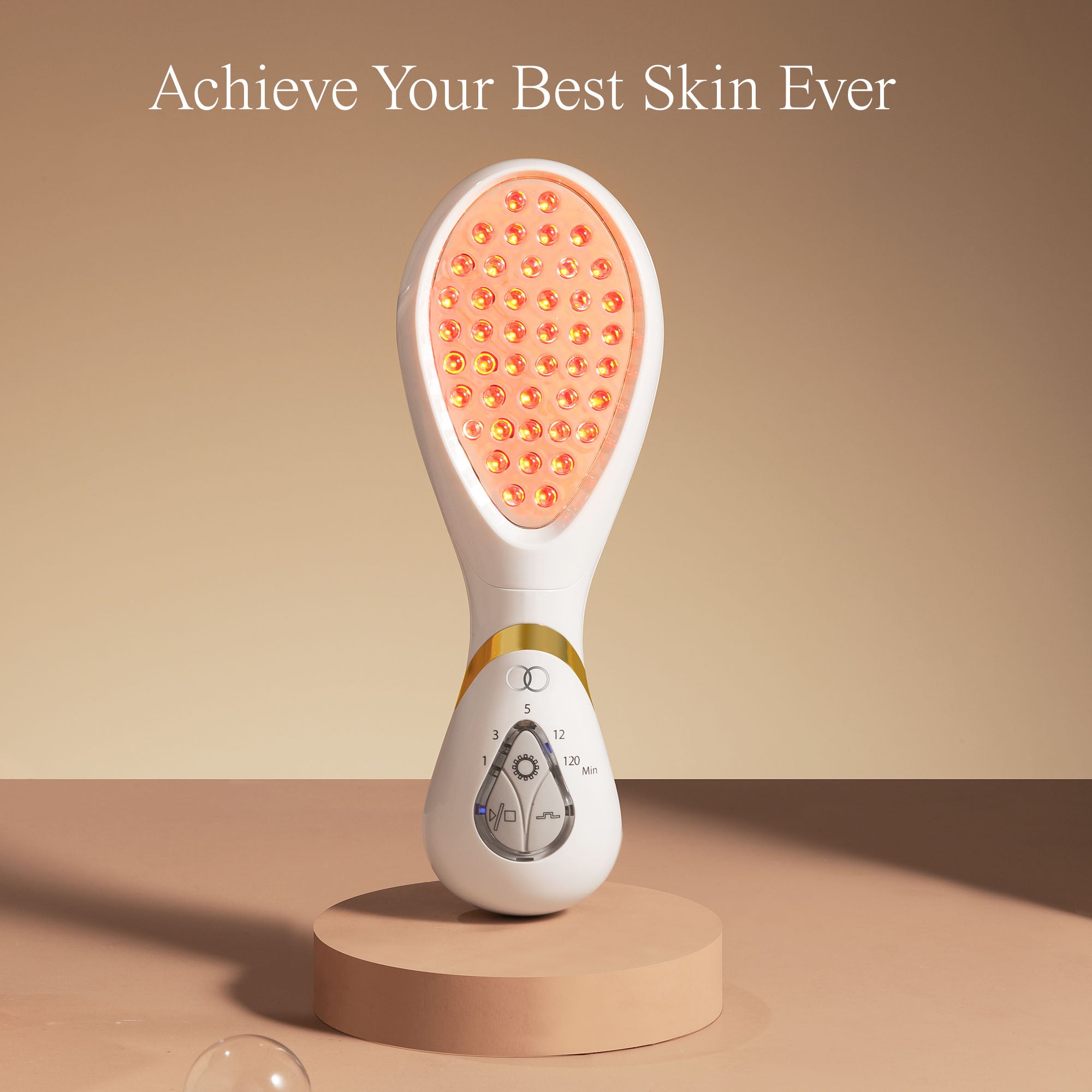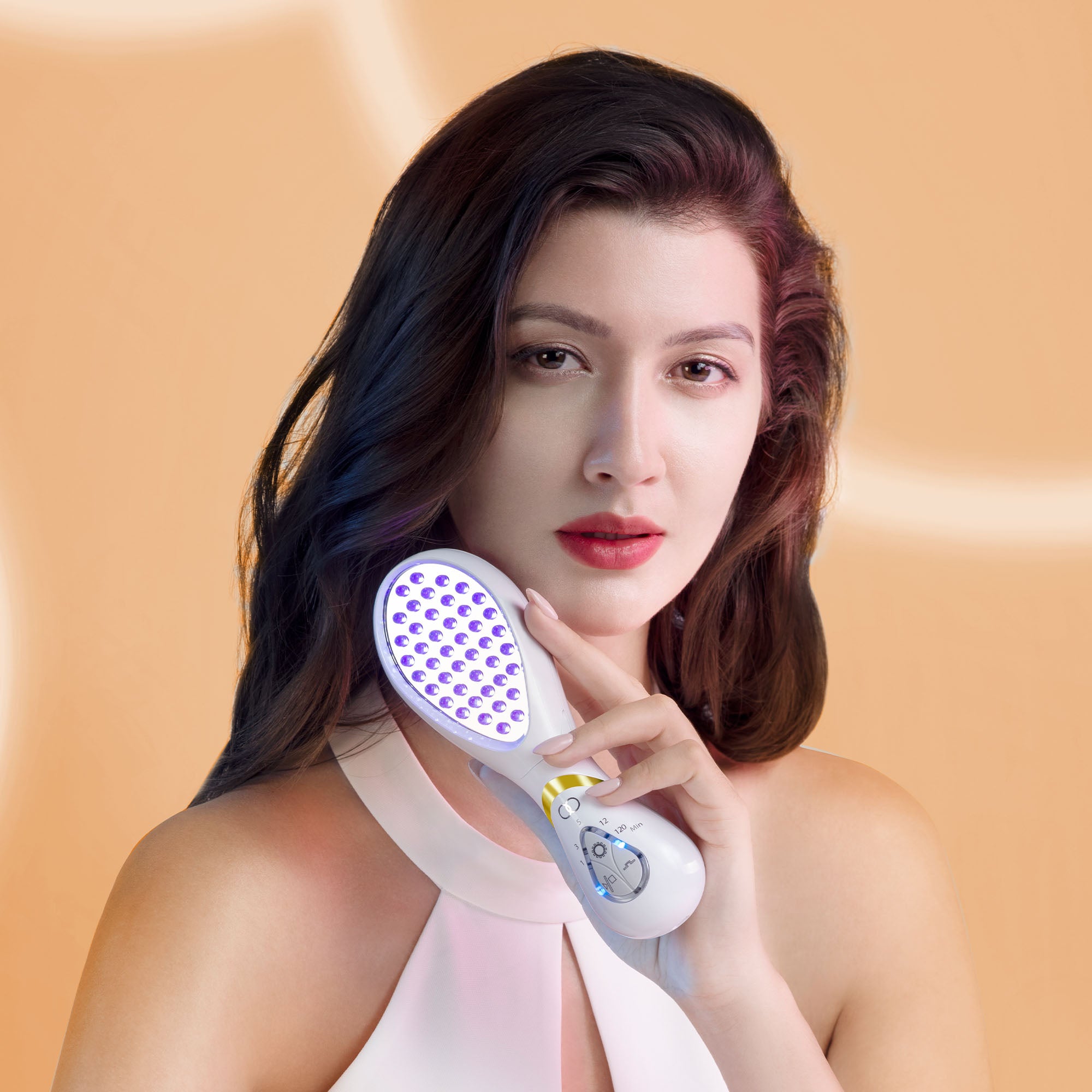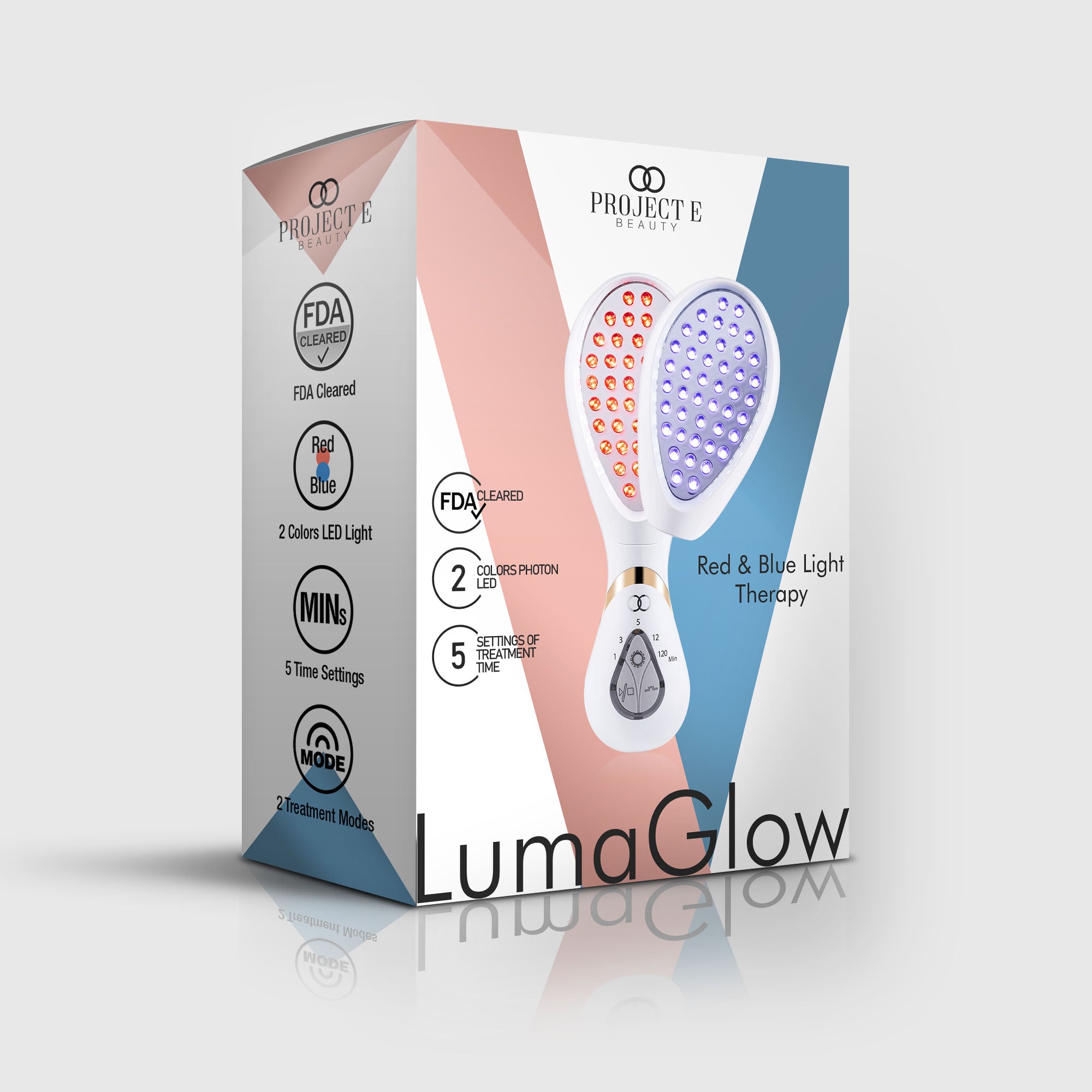 2 LED Color Panels
With 44 high-intensity LED bulbs per panel, simply insert your LED panel of choice into the main unit
Compact Size
Ergonomically designed to fit the palm of your hand, easy to bring anywhere
2 Treatment Modes
Choose continuous light mode or pulsating light mode
5 Timer Settings
Choose 1 minute, 3 minutes, 5 minutes, 12 minutes, or 120 minutes
Wireless Operation
No tangled cords to get in the way of a good therapy session
Red Light
Therapy
Red light with a wavelength of ~630nm penetrates the skin approximately 8 to 10mm deep. Collagen production is stimulated when the light hits this depth. The abundance of this protein helps smooth out wrinkles and fine lines and leaves the skin feeling tighter and firmer.
Blue Light
Therapy
Blue light with a wavelength of ~415nm penetrates the skin approximately 0.5mm deep. Great for oily skin, exposure to this light is effective in controlling oil secretion which helps heal and prevent the acne formation. Blue light also has a calming effect on irritated skin."
1
Cleanse
your face and dry thoroughly
2
Activate
the device and start timer
3
Treat
problem areas for 3 minutes
4
Moisturize
with Project E Beauty's Hyaluronic Acid Serum
Anti-Aging Benefits
• Boosts collagen production
• Tightens skin
• Diminishes wrinkles
• Improves elasticity
Anti-Acne Benefits
• Heals and prevents acne and blemishes
• Controls oil production
• Balances hydration
Worldwide Shipping
Free shipping on orders over $100USD (Except remote areas)
Satisfaction Guarantee
All the product comes with a full one year warranty
VIP Special Offer
Spend $1000 to unlock all the VIP benefits and rewards
Liquid error (sections/pf-95f7716e line 9): Could not find asset snippets/judgeme_widgets.liquid
High Quality LED Therapy Device
I liked it very much, RED light LED quality seems very high & look like like switch lazer,I am thinking of buying more for my friends
Blue LED+ Acne Light Therapy by Project E Beauty
So far I'm a fan; easy to use, not heavy or cumbersome. Can use this to pinpoint therapy in a particular location where I am having trouble spots. The light seems to be a decent quality make; you can almost feel a bit of warmth coming off of it, but at the same time it is not warm. I can't describe it properly. It has an internal timer so it lights up for only 10 minutes at a time. I have a full light therapy mask but for days when I am not in the mood to break out the full treatment, I use this hand held one. I am finding the battery to be good so far and am overall quite happy with this.
Feels silky!
Feels silky smooth on the skin foes plump up skin if your consistent.
I think it's working...
I wasn't expecting dramatic improvement right away. but I am slowly seeing better skin with fewer obvious wrinkles in the photos. maybe this is mental.