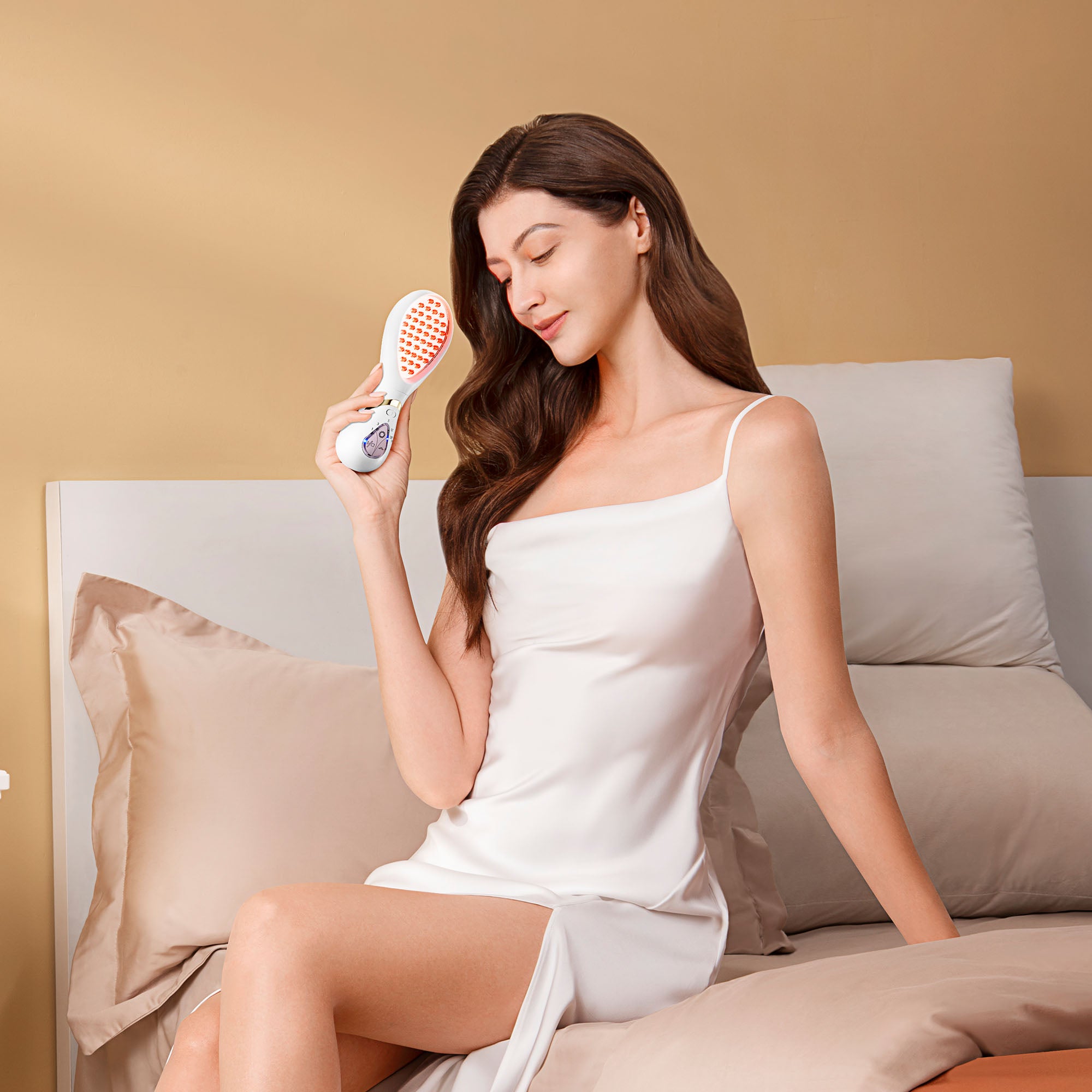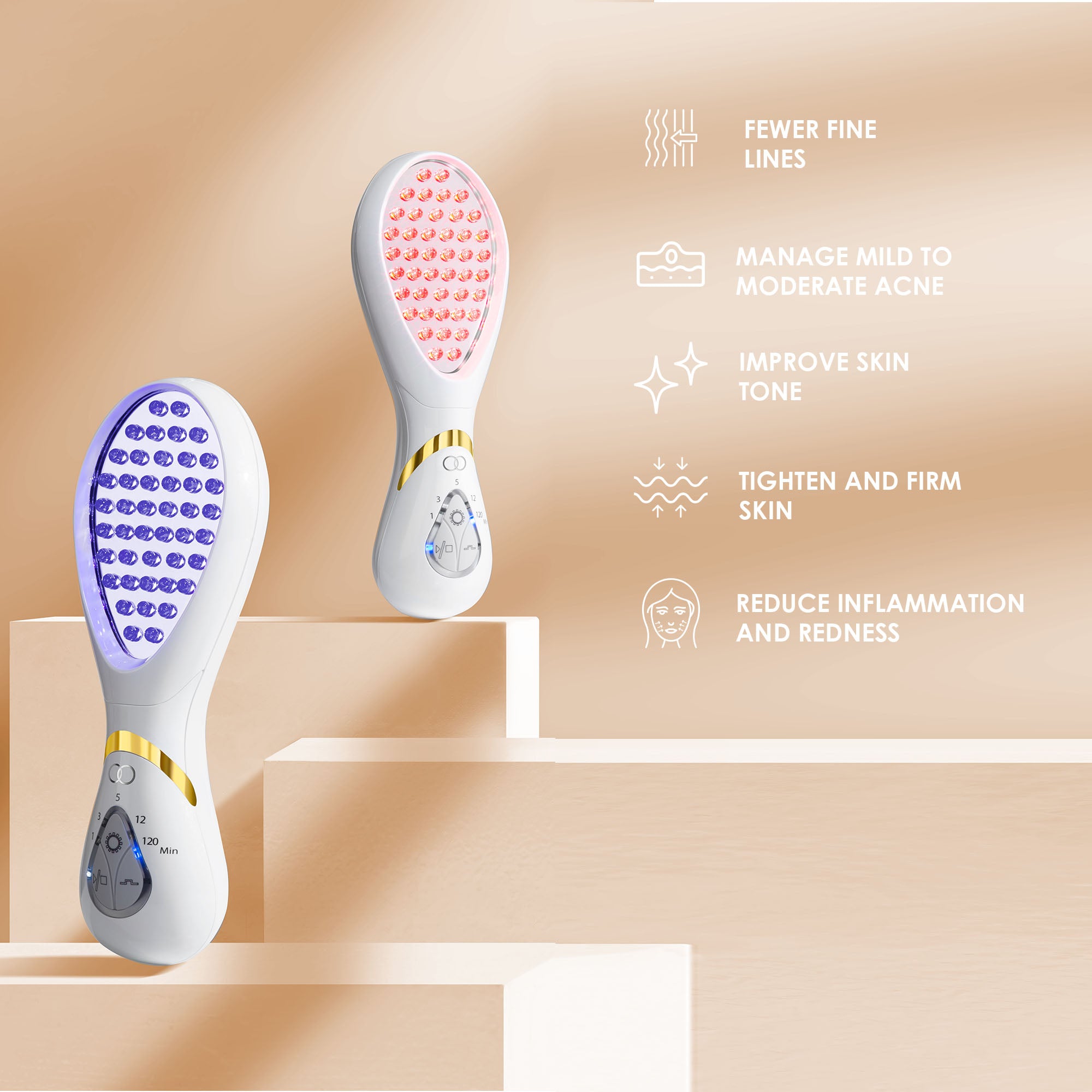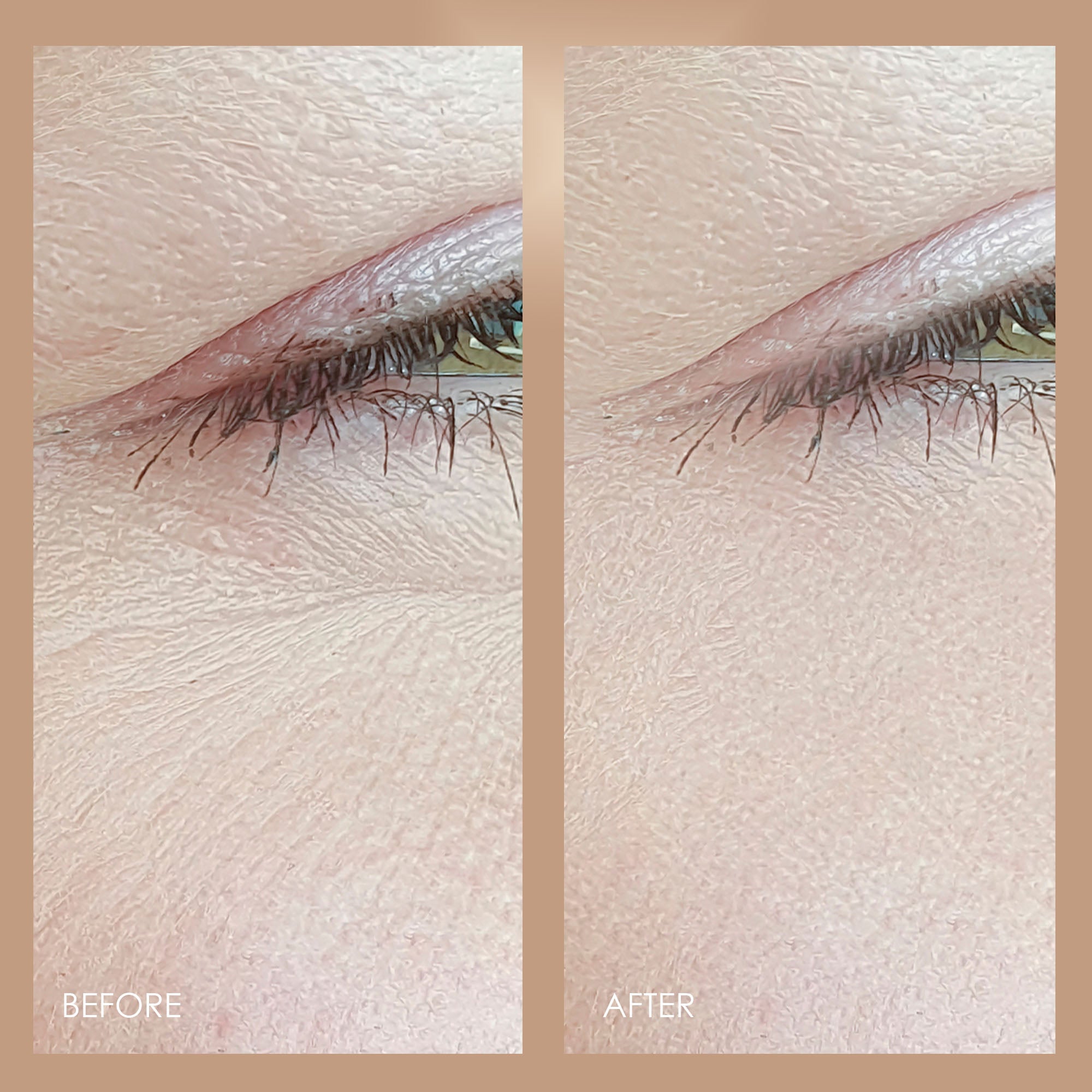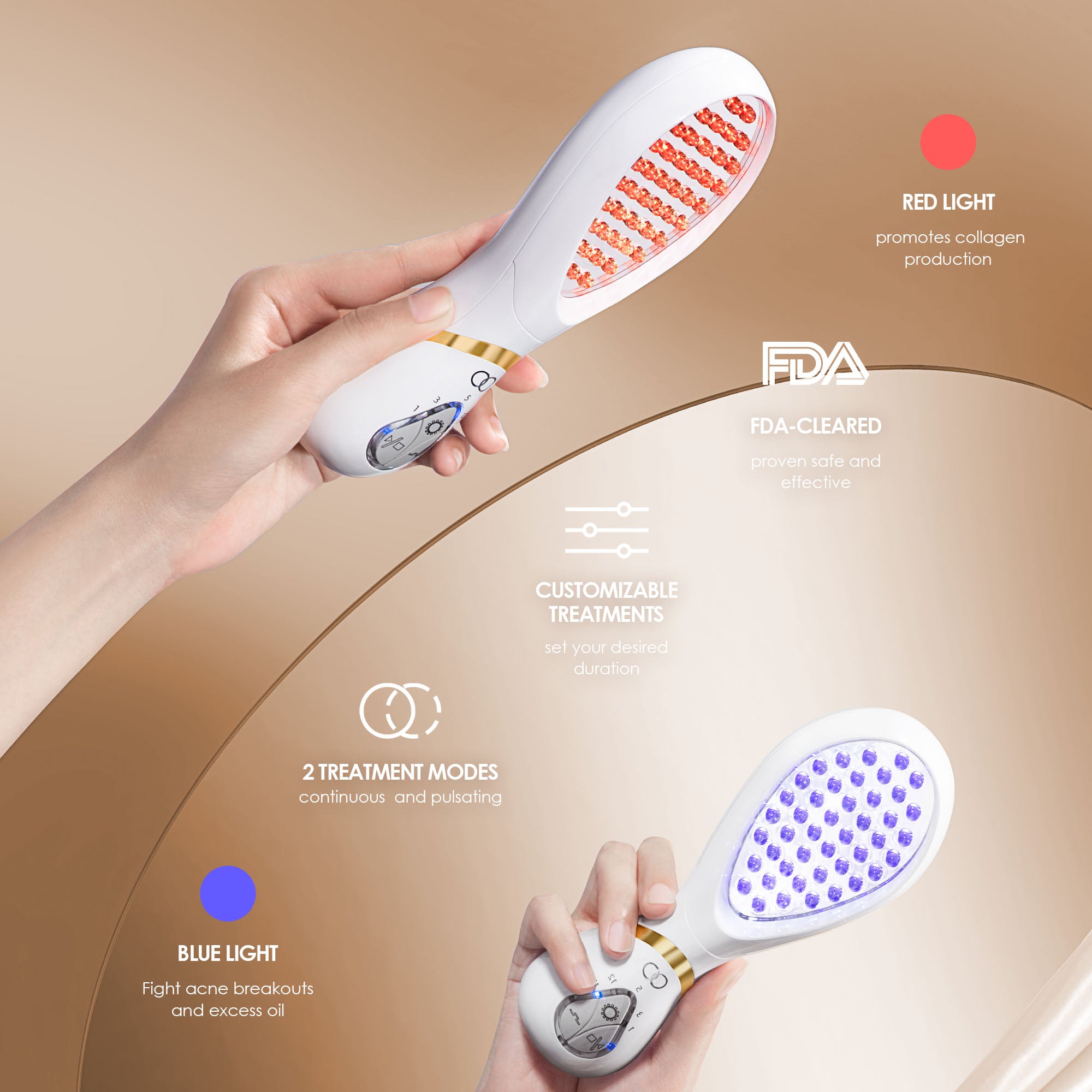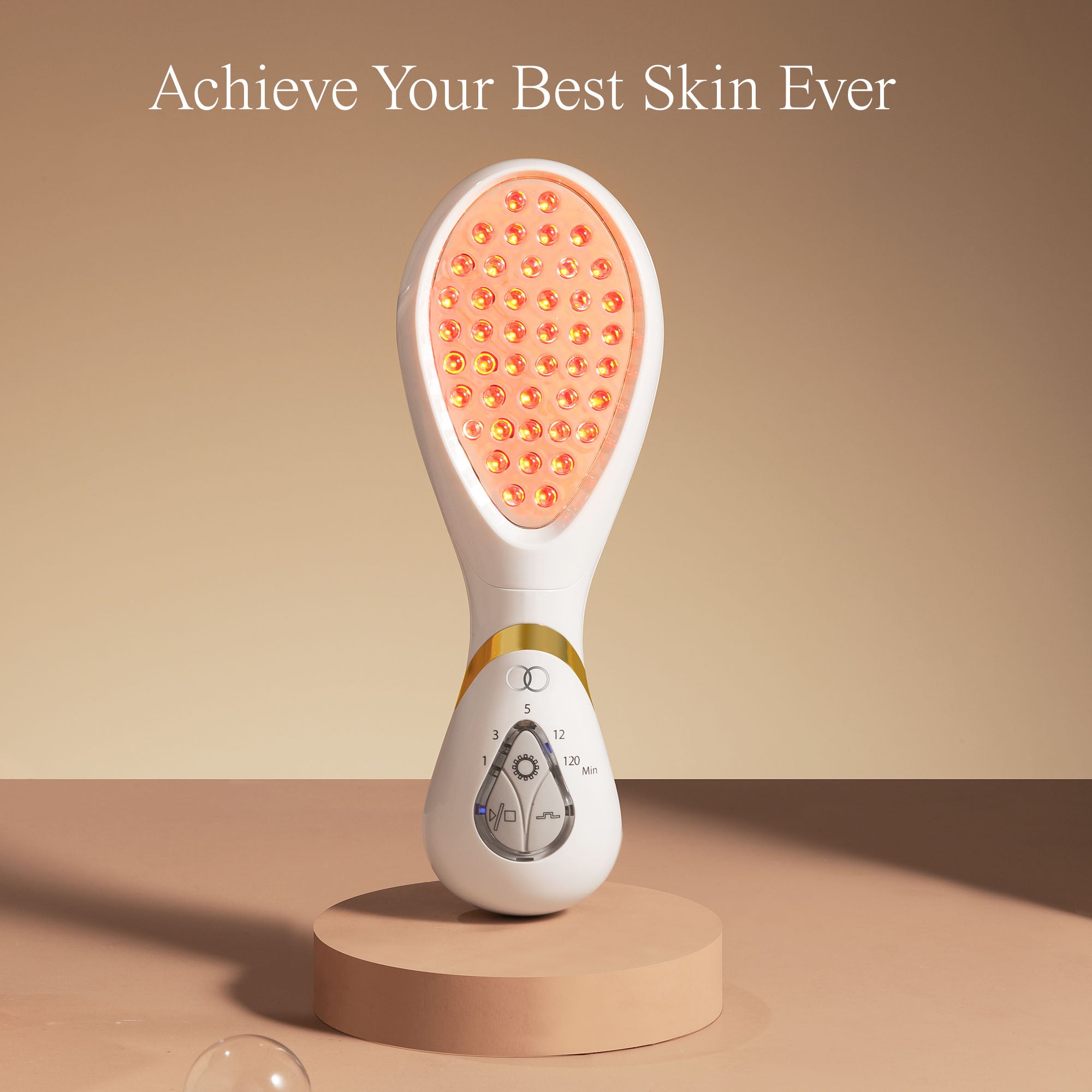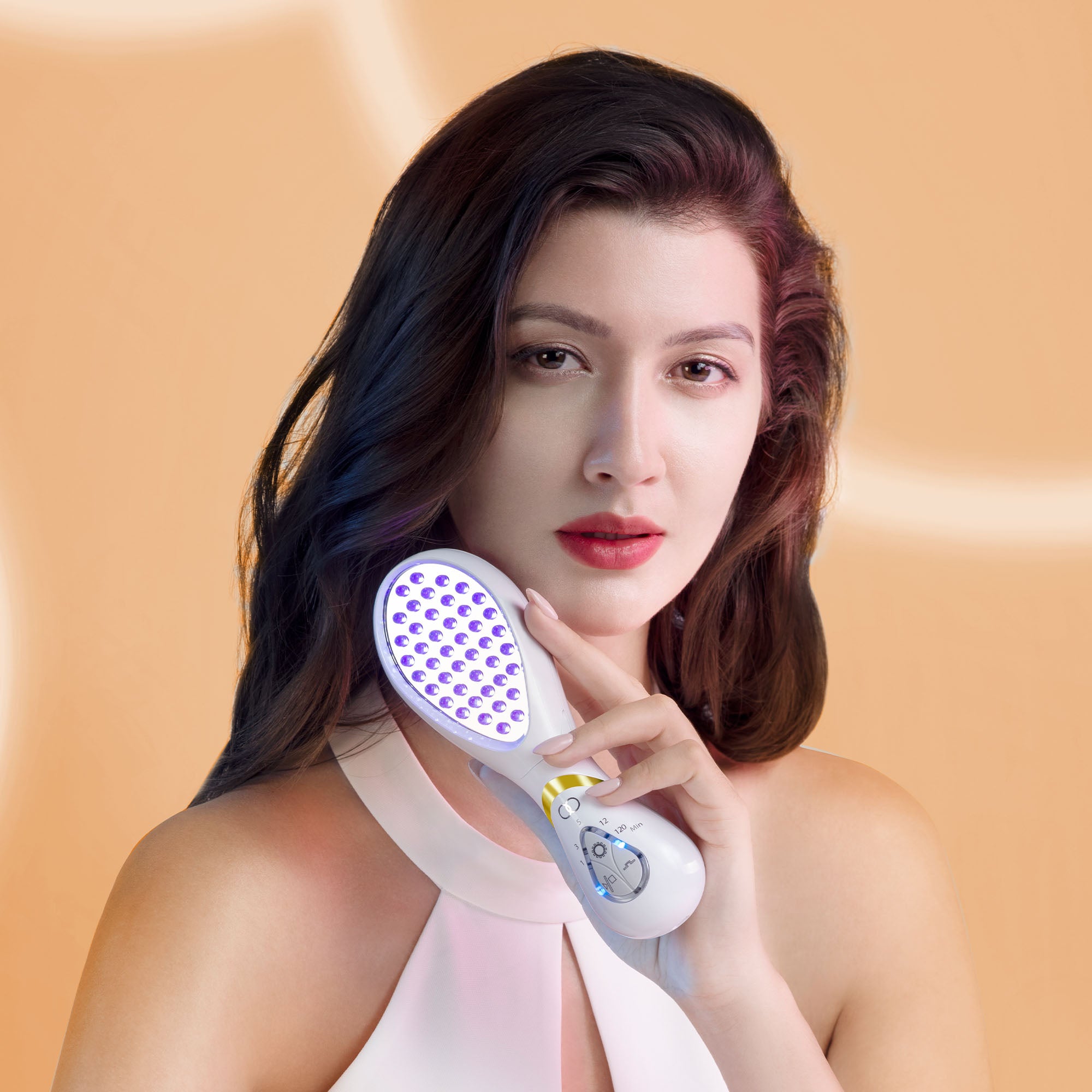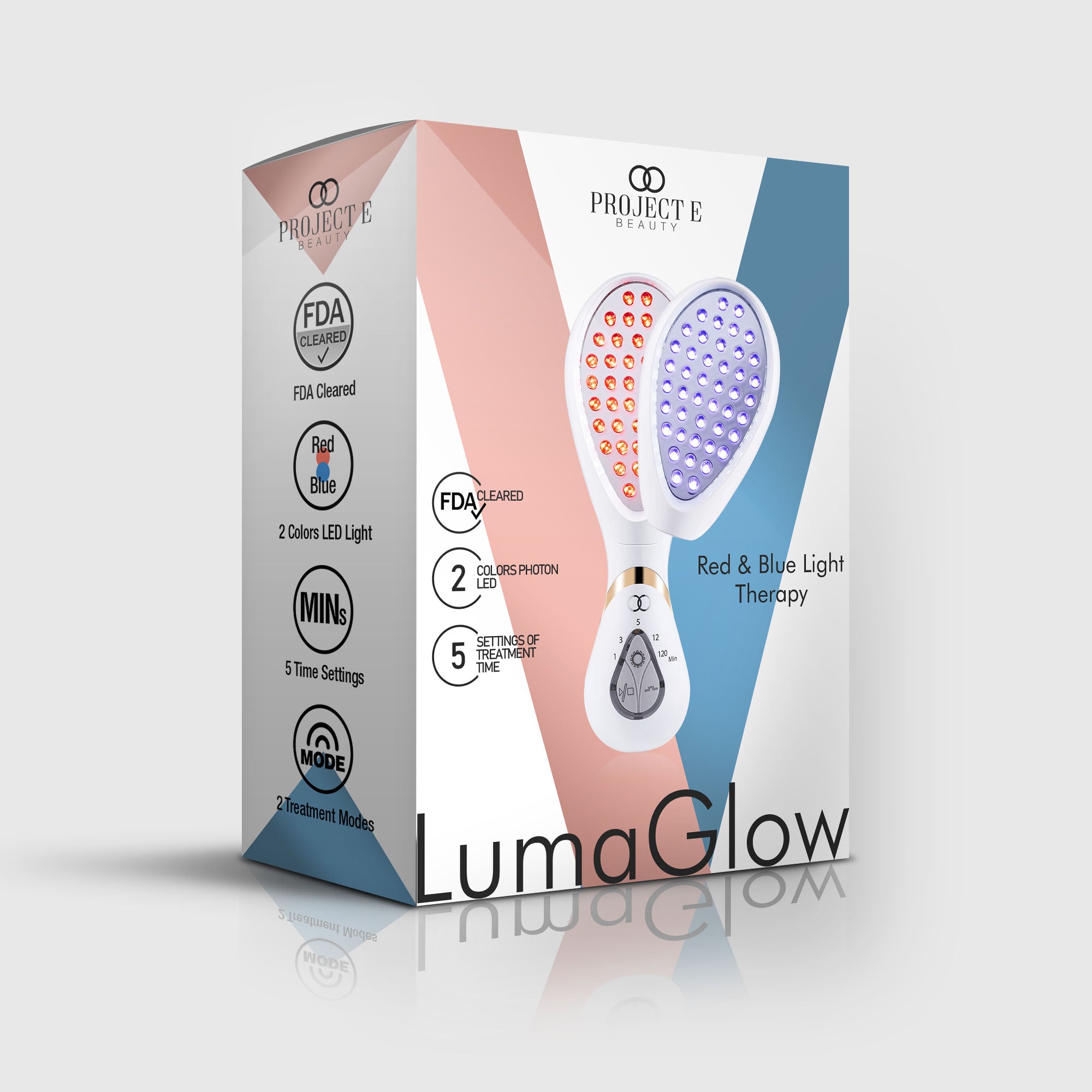 LumaGlow Red & Blue | LED Light Therapy Wand
Sale price

$129.90
Regular price
(/)
---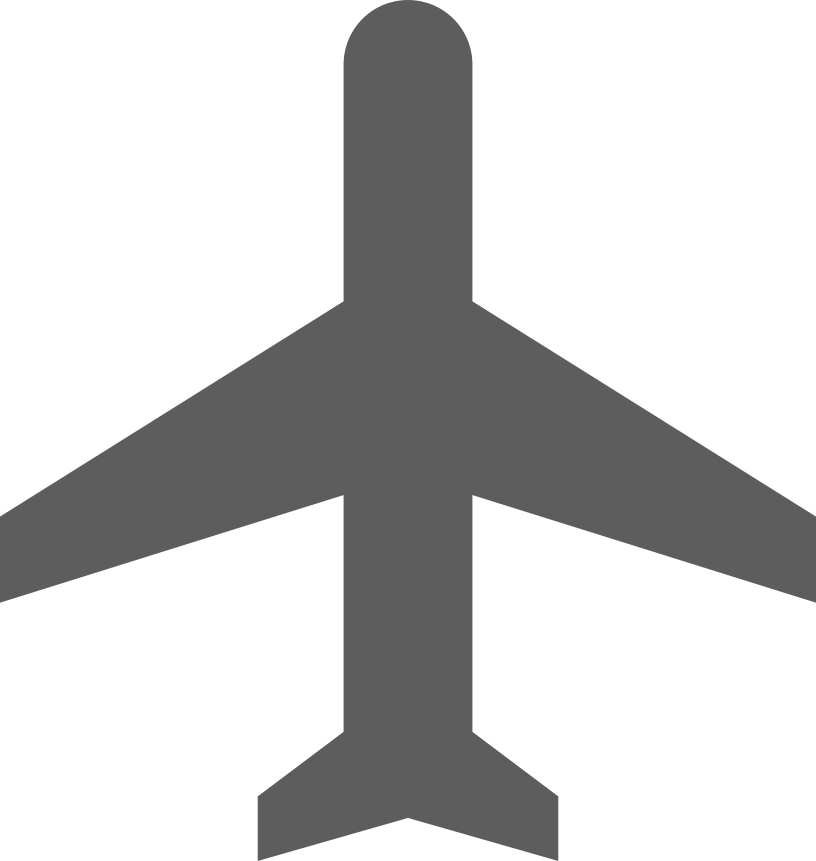 Free Worldwide Shipping on order $100+

30-Day Satisfaction Guarantee
12-Month Warranty on Devices
Secured and trusted checkout with:
The LumaGlow Red & Blue offers a targeted high intensity LED light therapy treatment. Harnessing red and blue light for collagen stimulation, acne elimination, and enhanced blood flow, this wireless, portable device offers convenience - all backed by FDA clearance for safety and effectiveness. Achieve radiant skin effortlessly with clinically proven results.

Here's what the LumaGlow Red & Blue can do for your skin:
・Reduce fine lines and wrinkles
・Improve skin texture
・Tighten skin
・Reduce and prevent acne
・Fade scars, hyperpigmentation, and redness
・Minimize pores
・Enhance skin healing and blood circulation
LumaGlow Red & Blue | LED Light Therapy Wand
Sale price

$129.90
Regular price
Choose options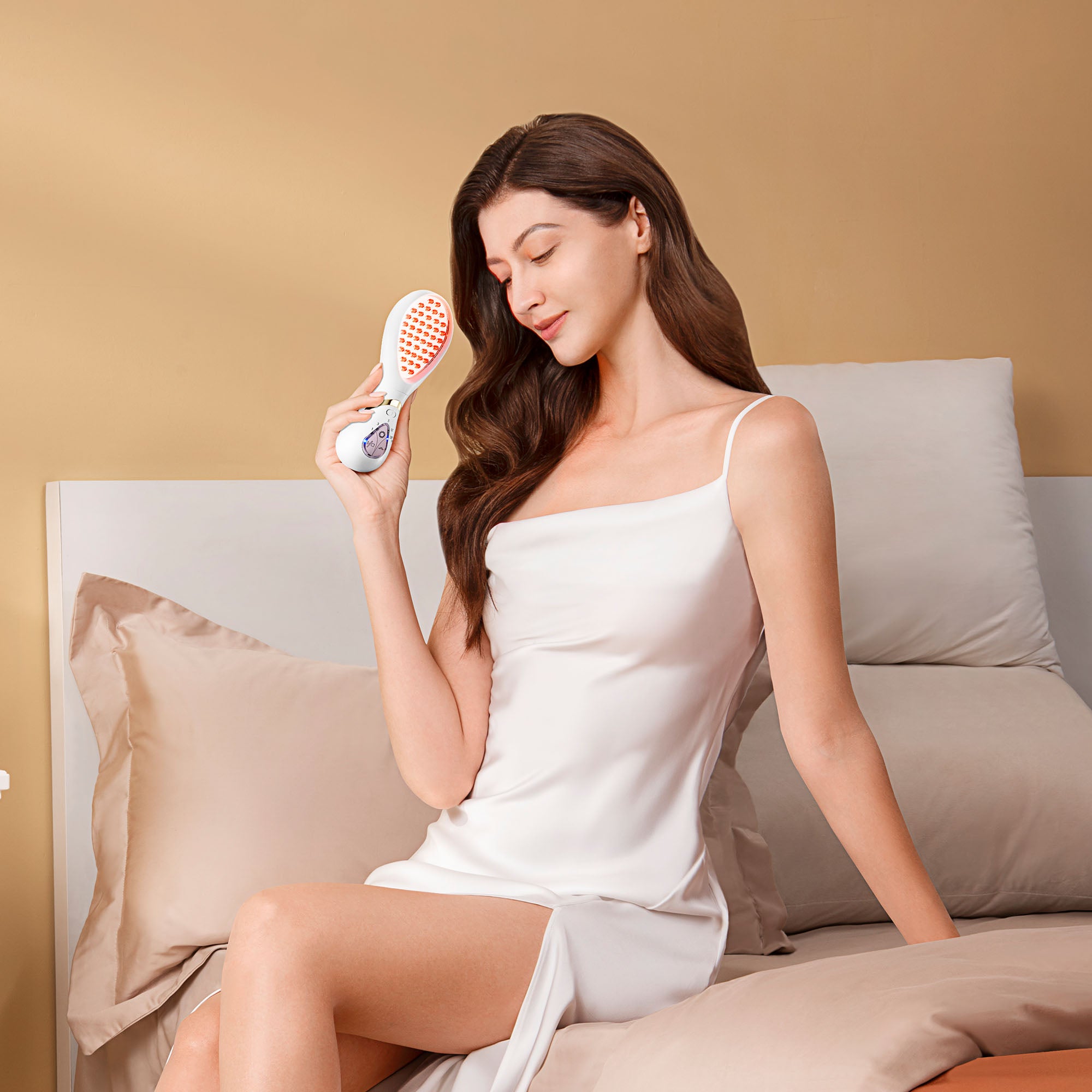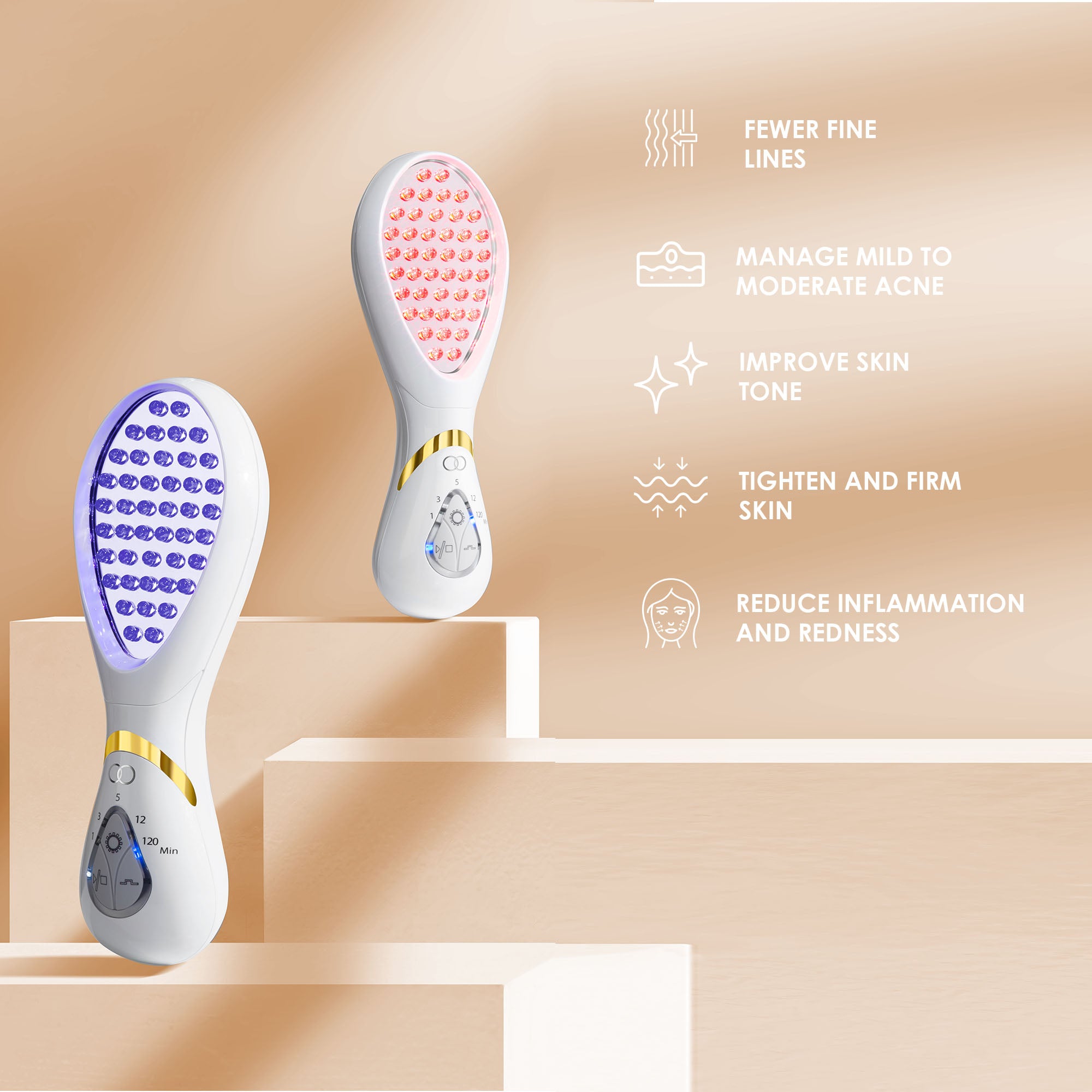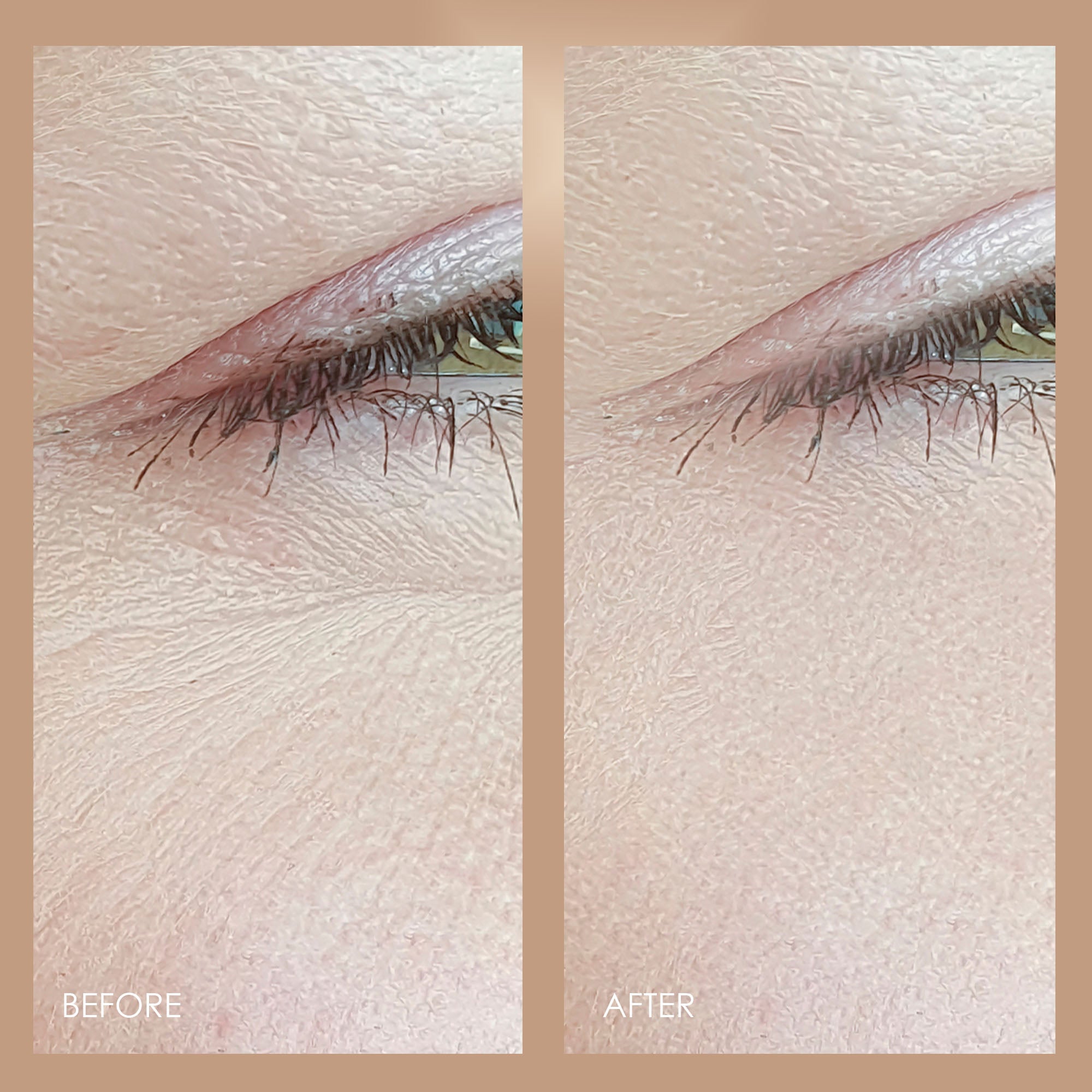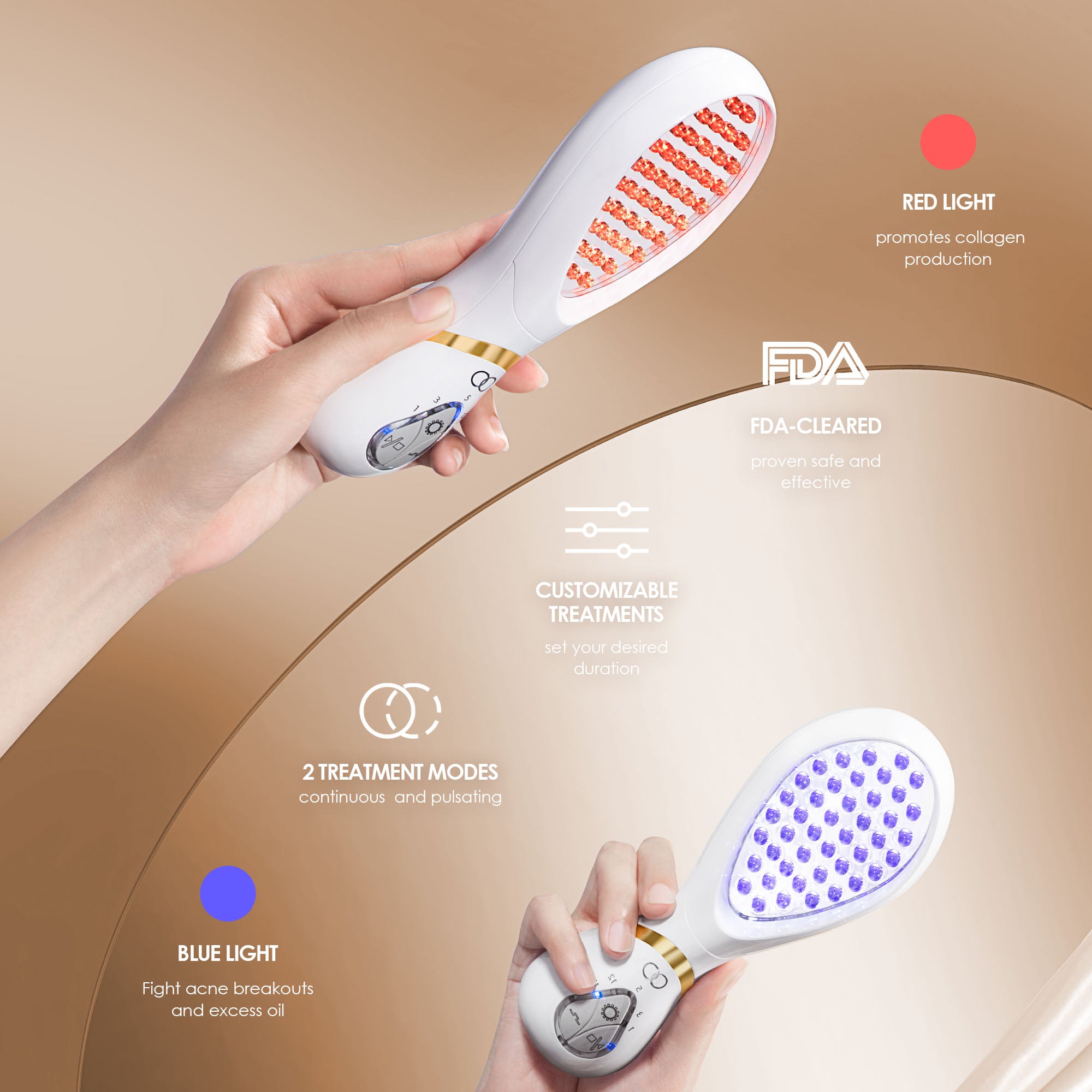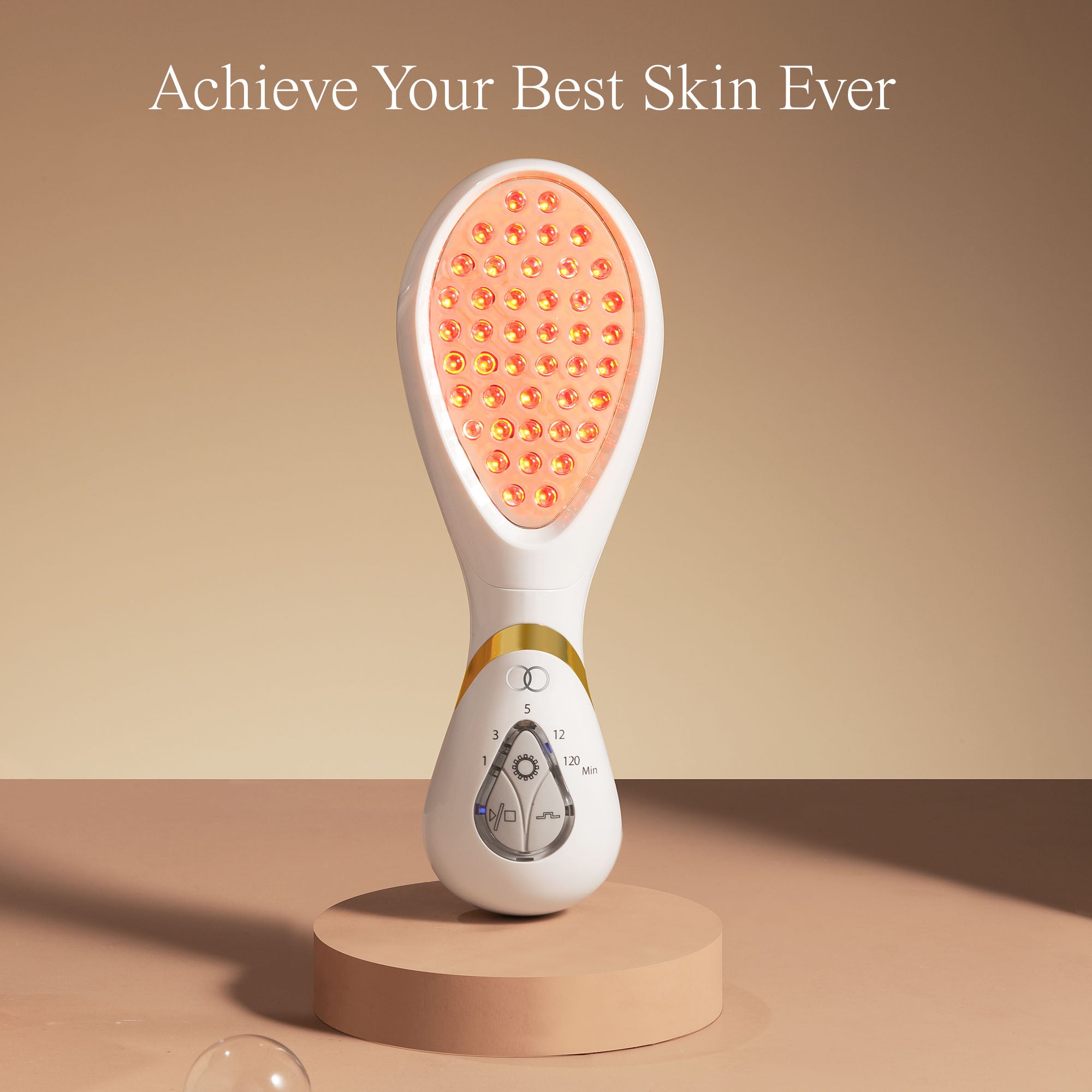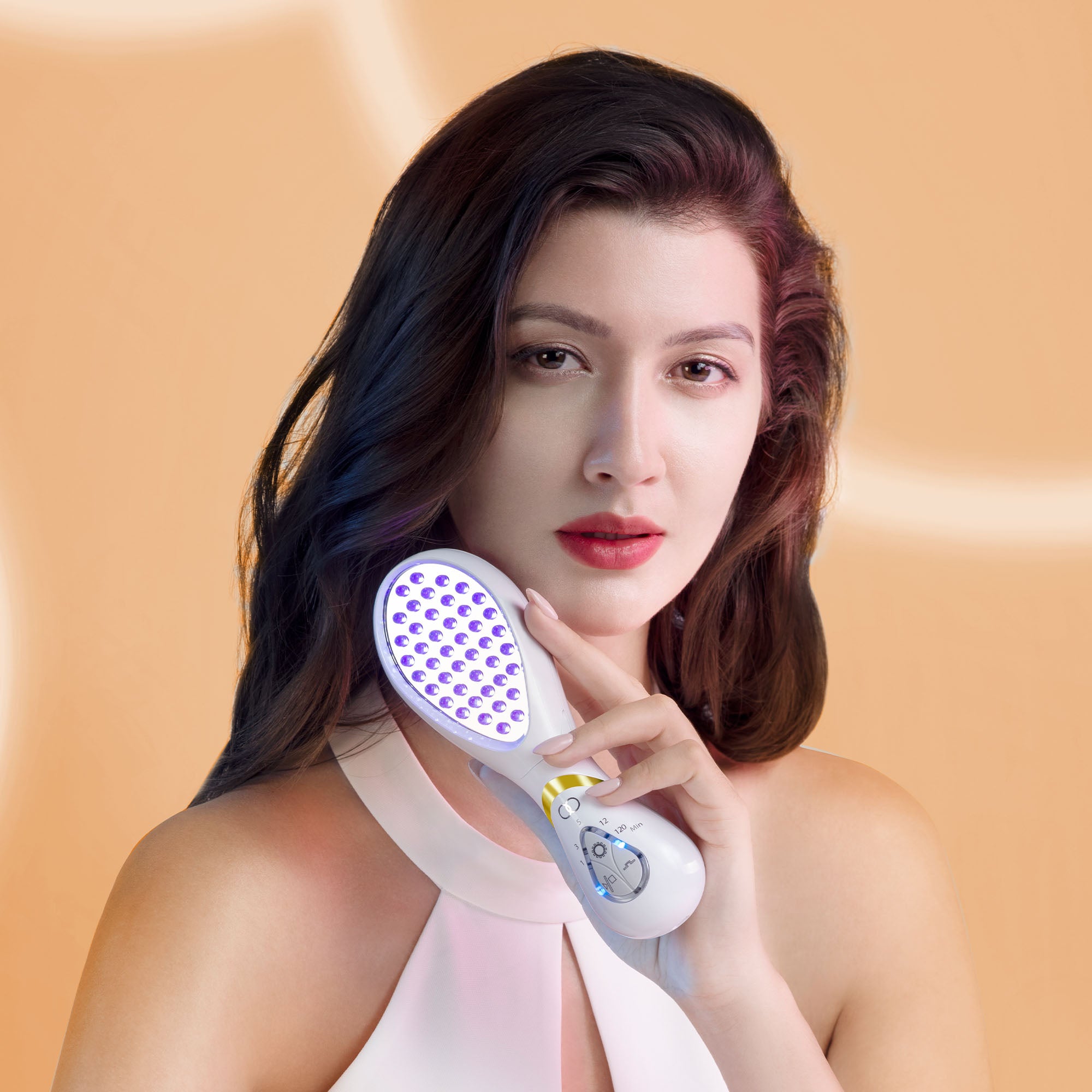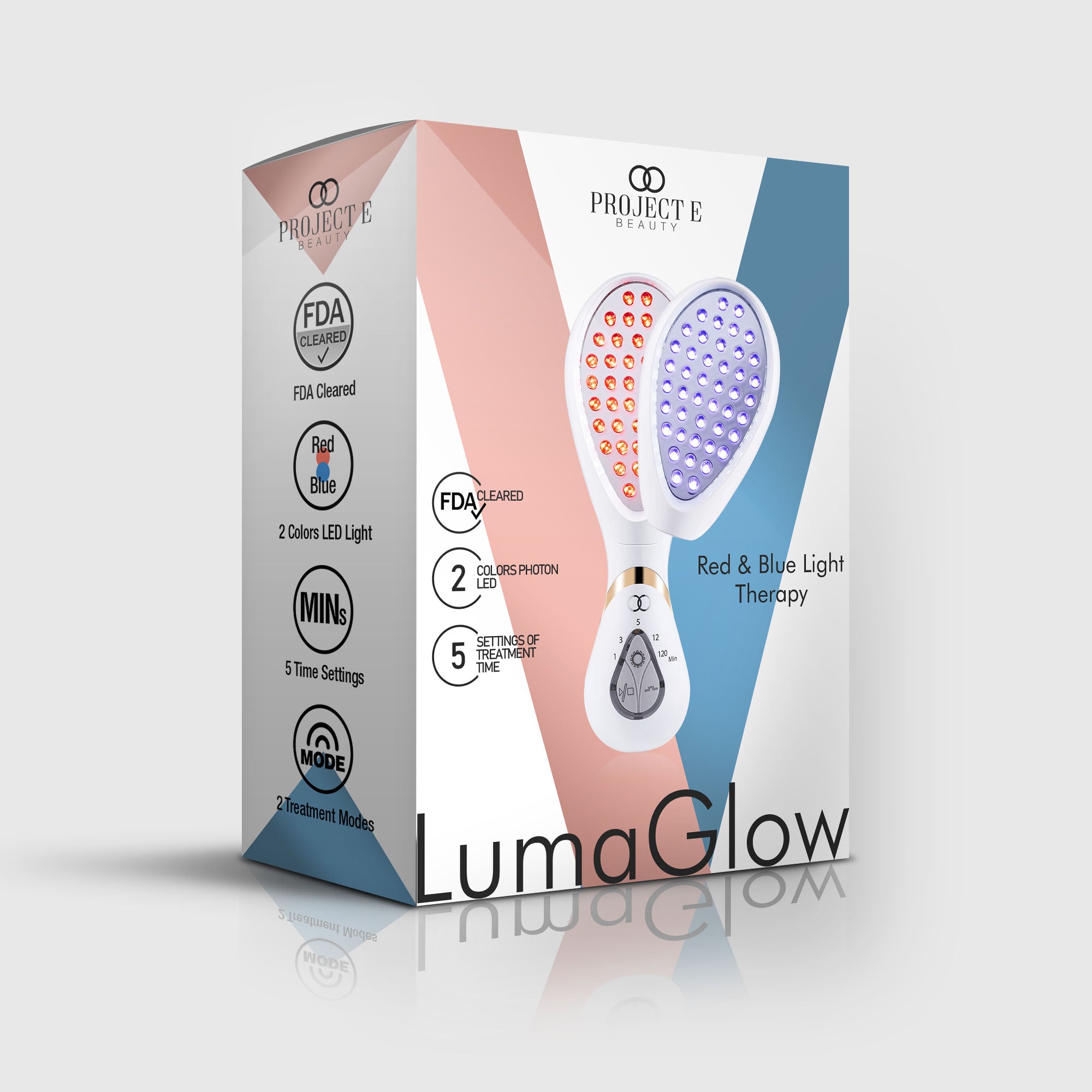 Why your skin will love it
FDA-Cleared and Clinically Proven: Enjoy clear, youthful skin and peace of mind. Our mask is FDA-cleared and uses wavelengths that are proven to enhance skin by stimulating cellular activity - making it a trusted choice for an effective, non-invasive skin treatment.

Powerful Spot Treatment: Small yet mighty, the Lumaglow is packed with densely concentrated LED lights. Its handheld design offers closer contact with your skin, delivering highly effective treatments for exceptional results.

Collagen Boost: Red light therapy (630nm) stimulates cellular activity through a process called photobiomodulation. This boosts collagen production, reducing wrinkles and improving firmness for youthful-looking skin.
Acne Control: Blue light (415nm) effectively targets and destroys acne bacteria, clearing existing breakouts with clinically proven technology.
Healing Aid: LED therapy goes beyond beauty; it reduces irritation and promotes the skin's natural healing processes, making it perfect for skin barrier recovery and soothing sensitive skin.


94%
of users saw an improvement in acne and breakouts
100% Safe
FDA-cleared, with no known side effects
98%
of users noticed smoother skin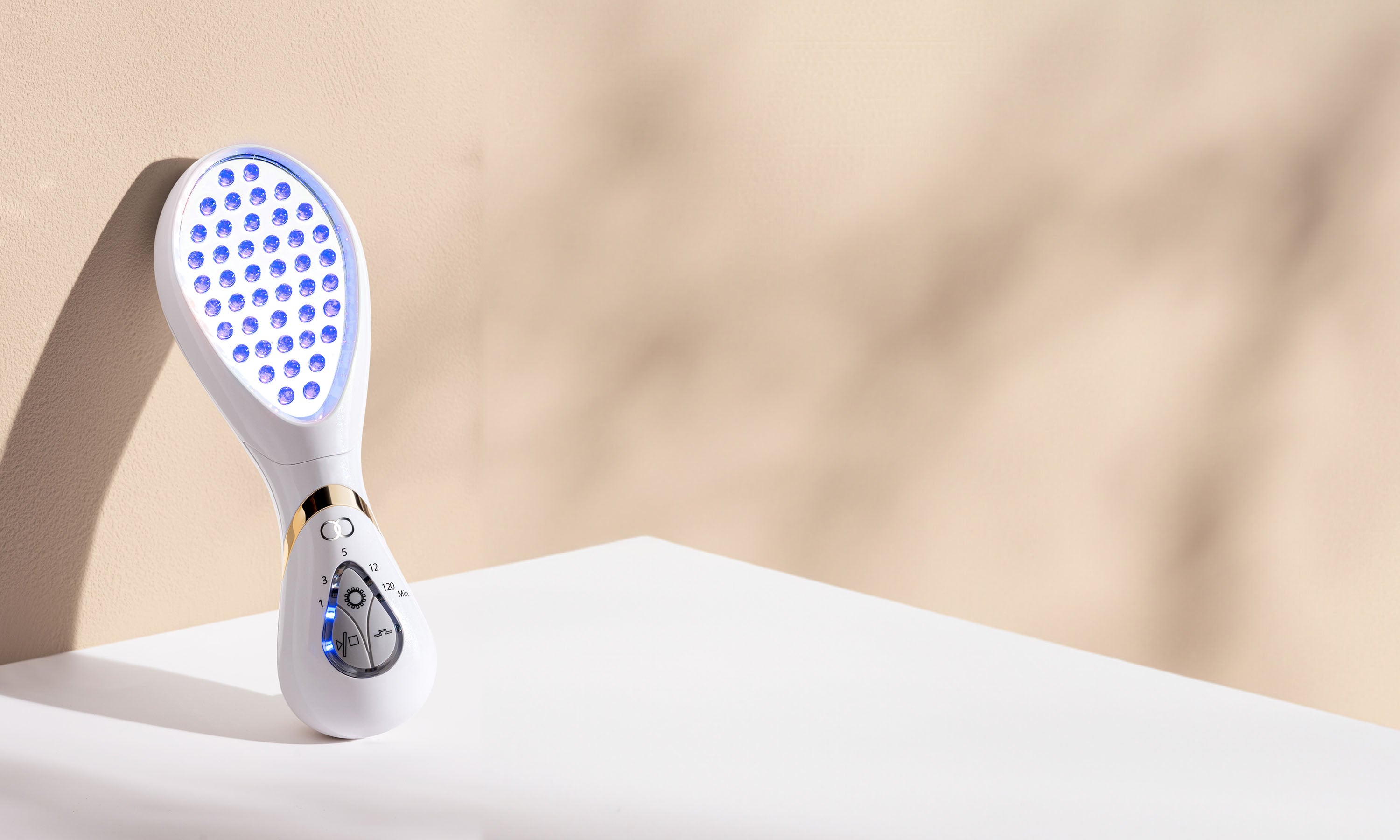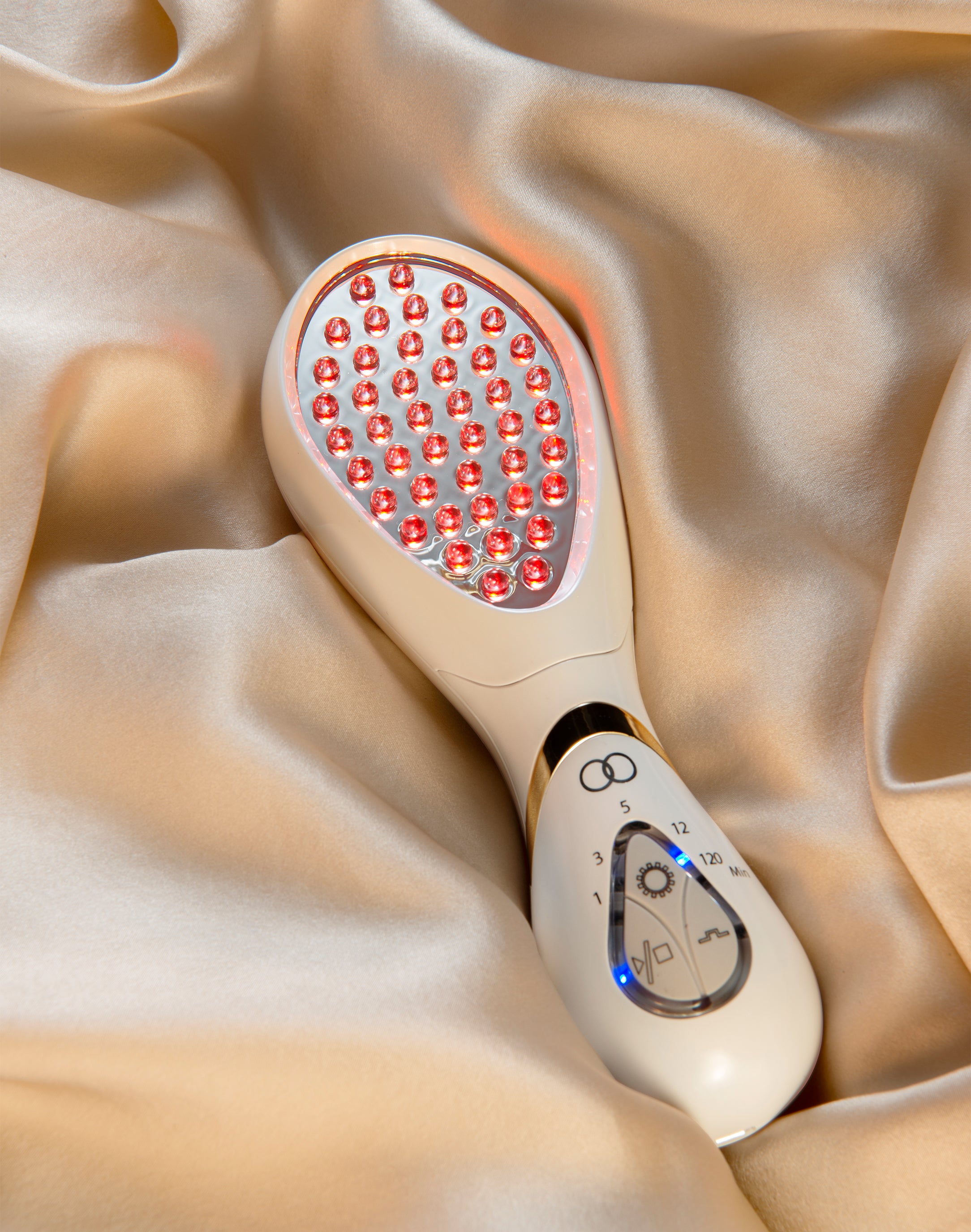 FDA CLEARED
Clinically proven to be both safe and highly effective in addressing wrinkles and acne, delivering visibly smoother and clearer skin.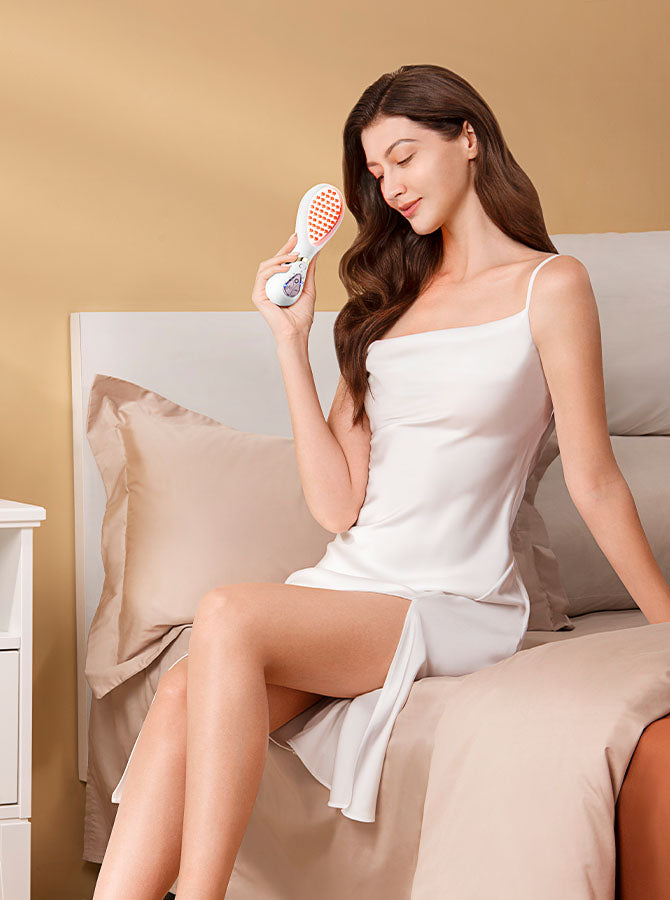 NO SIDE EFFECTS
Get a salon-quality treatment with zero side effects and no downtime whenever you want!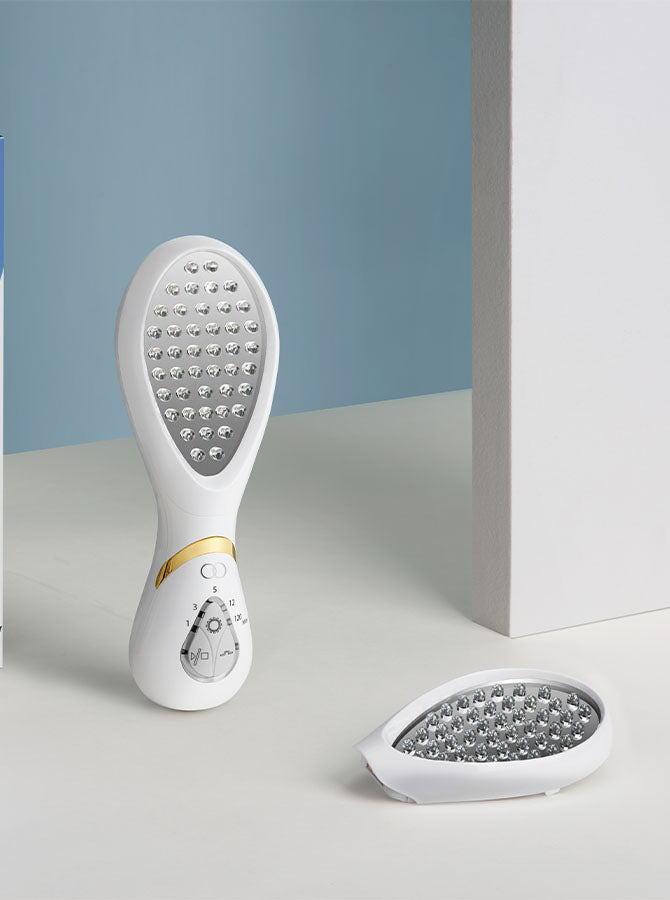 Interchangeable Panels
Change light modes according to your needs. Red light for anti-aging and healing, blue light for anti-acne.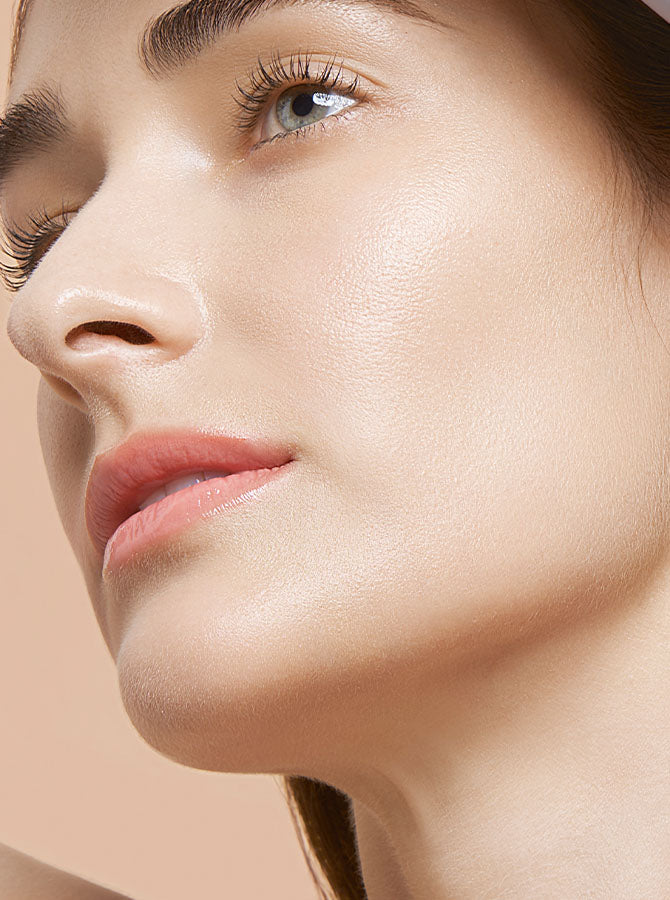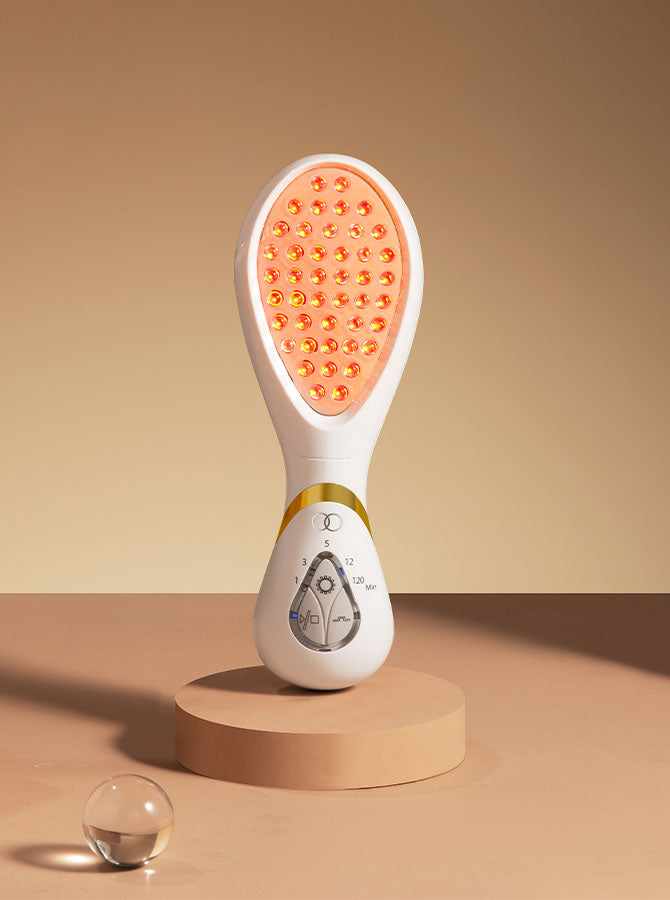 What makes it special
High Density, High Intensity
Benefit from the potency of 44 tightly spaced LEDs, delivering an impressive 80mW/cm² (Red Light) and 65mW/cm² (Blue Light) for a truly effective treatment.

Treat multiple areas
Your face isn't the only area vulnerable to aging and acne. Use the LumaGlow to treat concerns on your neck, chest, hands, and other desired areas.

Adjustable Treatment Time Modes
Select from 5 convenient auto-timer settings to customize your session duration, eliminating the need for guesswork and concerns about overuse.

No Wires, No Straps, No Hassle.
Enjoy the full advantages of LED light therapy in one lightweight, compact design. Use it effortlessly, anywhere you like.

Protective Eye Goggles Included
We've included goggles for extra eye protection so you can enjoy benefits worry-free.
Need help?
Frequently Asked Questions
LED Light Therapy has been thoroughly tested, evaluated and validated by hundreds of Universities, Medical Labs and most importantly NASA. Actually, there have been over 2000 reports and documents written on this technology.
For best results, incorporate the use of the LED device into your personal skincare routine together with other skincare products.
For starters, begin with 12 minutes per session, 4 times a week.
LED light therapy is a painless, non-invasive treatment that does not require recovery time. You can safely go back to your normal routine after using this LED device.
1. Main Unit x 1
2. Blue LED Replacement Panel x 1
3. Red LED Replacement Panel x 1
4. Charging Cable x 1
5. Eye Protectors x 1
6. User Manual in English x 1
Seems Good Quality But Can't Use Due To Migraines & Use of NSAIDs, AHAs, Retinol & Essential Oils
This Project E Beauty LumaGlow for Red & Blue LED Light Therapy makes a good impression. It's a rechargeable unit that's lightweight but still looks and feels sturdy. It's easy to operate and functions properly. The device is comfortable to hold, and it's a cinch to swap the magnetic red and blue light attachments. The device comes with goggles for eye protection and good instructions that are easy to understand.I've tested out this device for short periods after cleansing, and it's a pain free device I'd like to use regularly to see to if it can help with wrinkles, occasional breakouts and so on. But the instructions indicate "Do not use" this device in common situations that apply to me. So I've only tried this device a few times in short increments to see what it's like to use and make sure it works.I can't use this device as it says "Do not use" if you've had a migraine in the last two years, if using a product with an AHA or glycolic acid, or are taking/using anything that can cause photosensitivity (e.g., NSAIDS and retinoids). And I use skincare with citrus essential oils. The instructions also say "do not use" if pregnant or taking/using antibiotics, neuroleptics, antifungals, steroid shots and so on.The device seems like it's good quality and easy enough to use that I'd be able to stick with it over time if suitable for me. But I can't gauge it's effectiveness first hand, and FDA clearance doesn't mean FDA found the device effective. It may well provide some benefits (especially for acne), but I just can't say so can't I'd just suggest checking to see if use is appropriate before making the purchase. 3 stars.
Easy to use/ compact
 Project E Beauty LumaGlow Red & Blue LED Light Therapy | FDA Cleared Anti-Aging Skin Rejuvenation Anti Acne Spot Scars Wrinkles Removal Skin Care Spa Home Facial Device (2 in 1 Red & Blue Light)Easy to operate and easy to hold.The red and blue lights are interchangeable (magnetic) and clearly labeled.I like that it is cordless (it is with rechargeable battery)
I have good faith on it but more time is needed to tell
I heard of these red therapies for wrinkles and blue light for blemishes and acnes a long time ago. Luckily, now I have a chance to use it at home. Since the result is very slow and gradual, it is hard to tell in a couple of days.This light therapy is just a simple handheld little device with two magnetic attachments that can be interchanged for different purposes, red for skin rejuvenation and blue for blemishes.I used the red light for my forehead, cheek, and neck area for 10 minutes each for the past 2 days. It was no surprise that I had not noticed any difference yet. But on the other hand, the blue light seems to be drying up the sebums in my nose area fairly quickly. So maybe this device is more effective for blemishes than wrinkles or fine lines.
Very powerful!
 This Project Beauty LumaGlow Red and Blue therapy light comes with protective glasses, 1 Red LED therapy light, 1 Blue LED therapy light and a manual. It's super easy to use, there is a "Play/stop" button, a "Timer" button and "Pulse" button. You are suppose to use this therapy light with your glasses and with your device hovering 2-3 cm away from your face. Move your device in a circular motions over your skin.This device is pretty powerful so you will definitely need your protective glasses. It seems just as strong as my FDA approved LED face mask that works really well(I'll post a pic to compare). It's too soon to say I've had any anti-aging effects (red light) but with more time I think should. I also should add that the glasses are actually quite comfortable. So there shouldn't be anything holding you back from enjoying using this device. Haha I am liking mine so far!