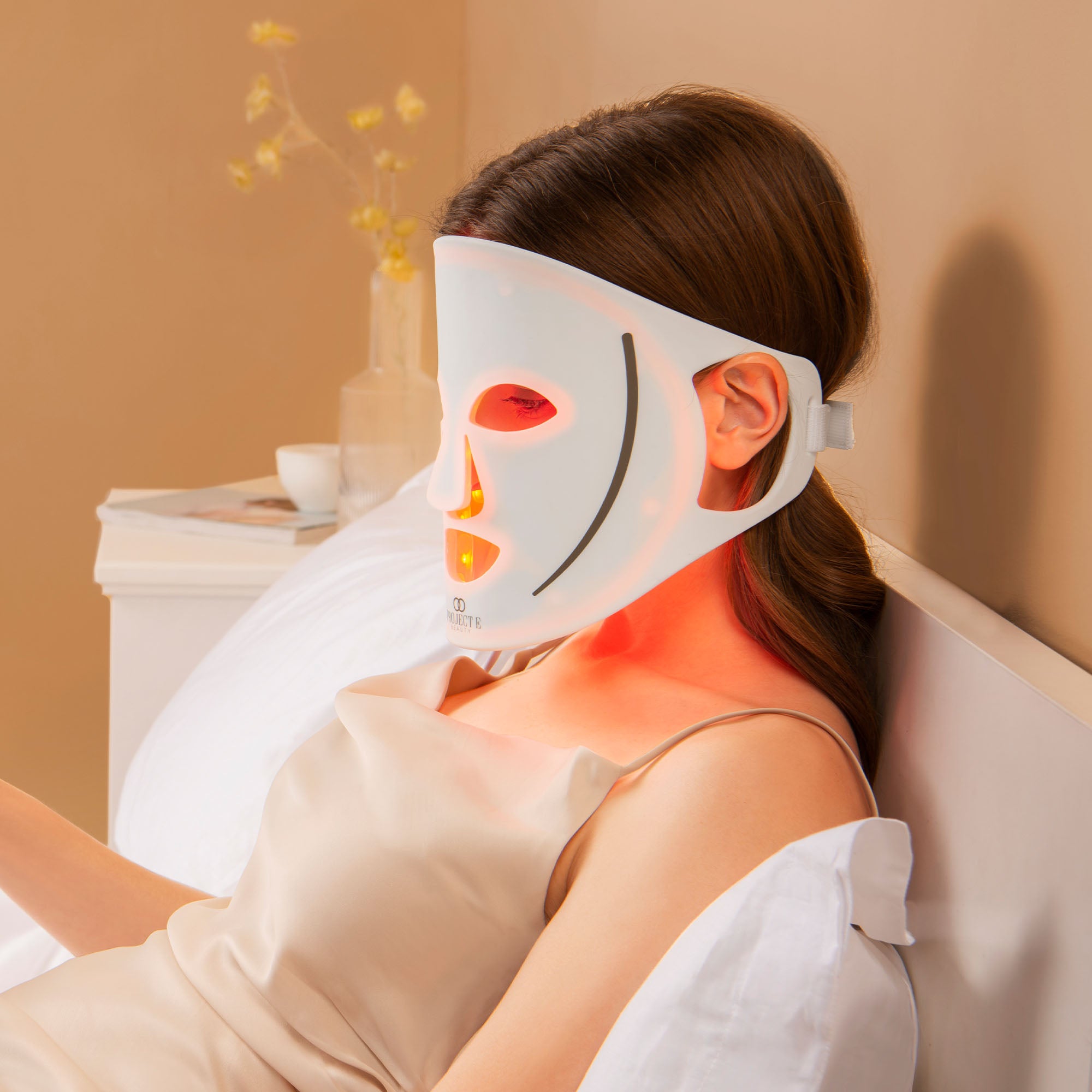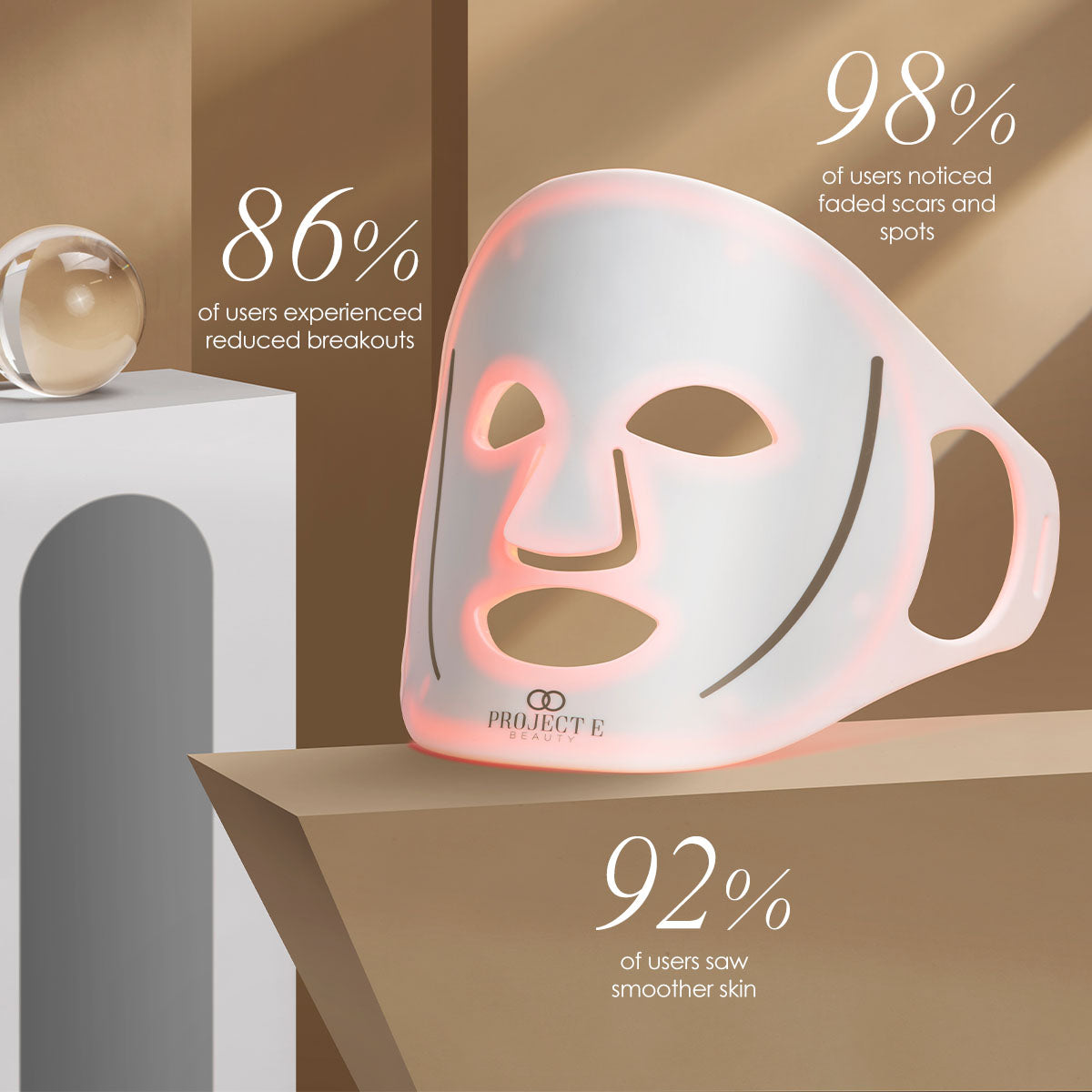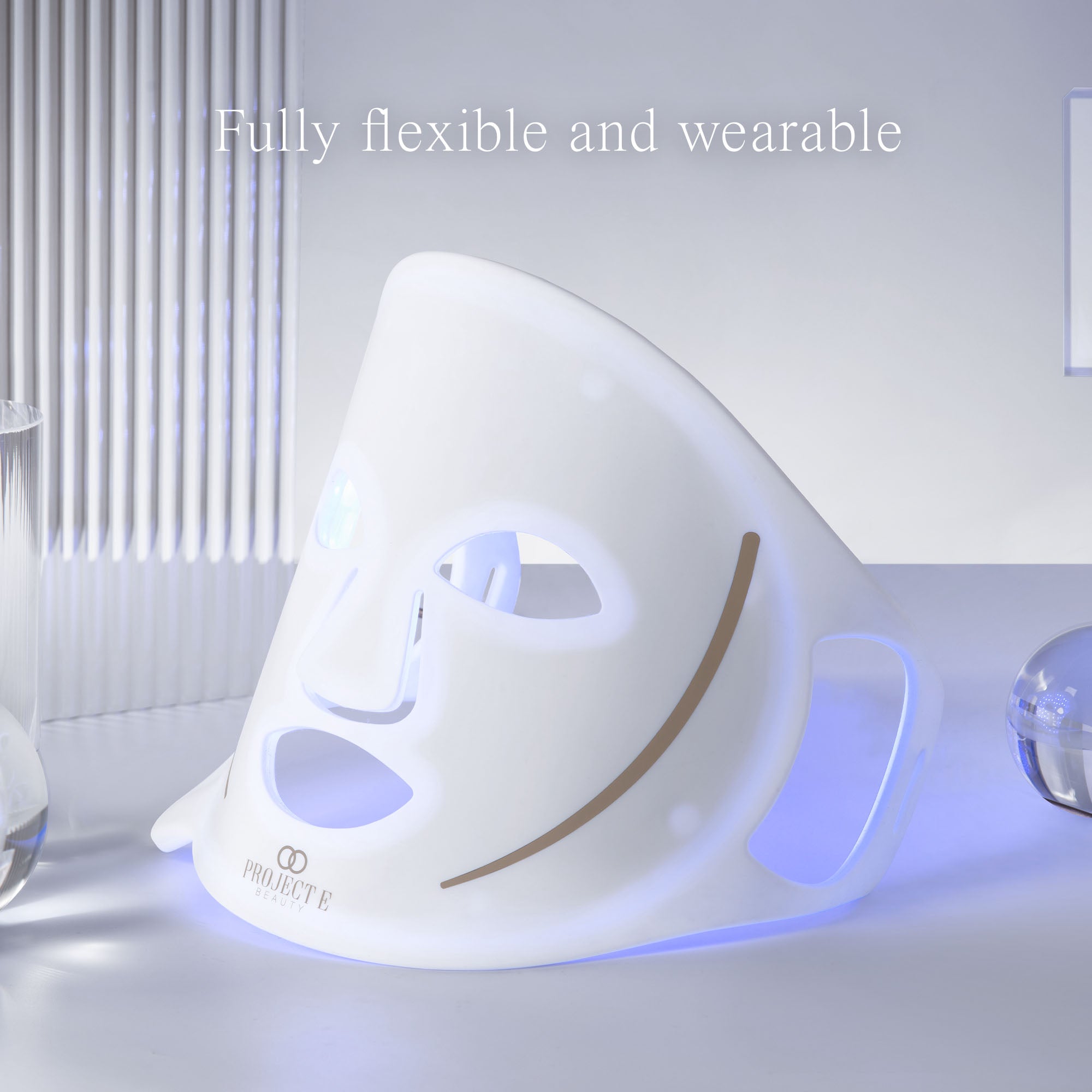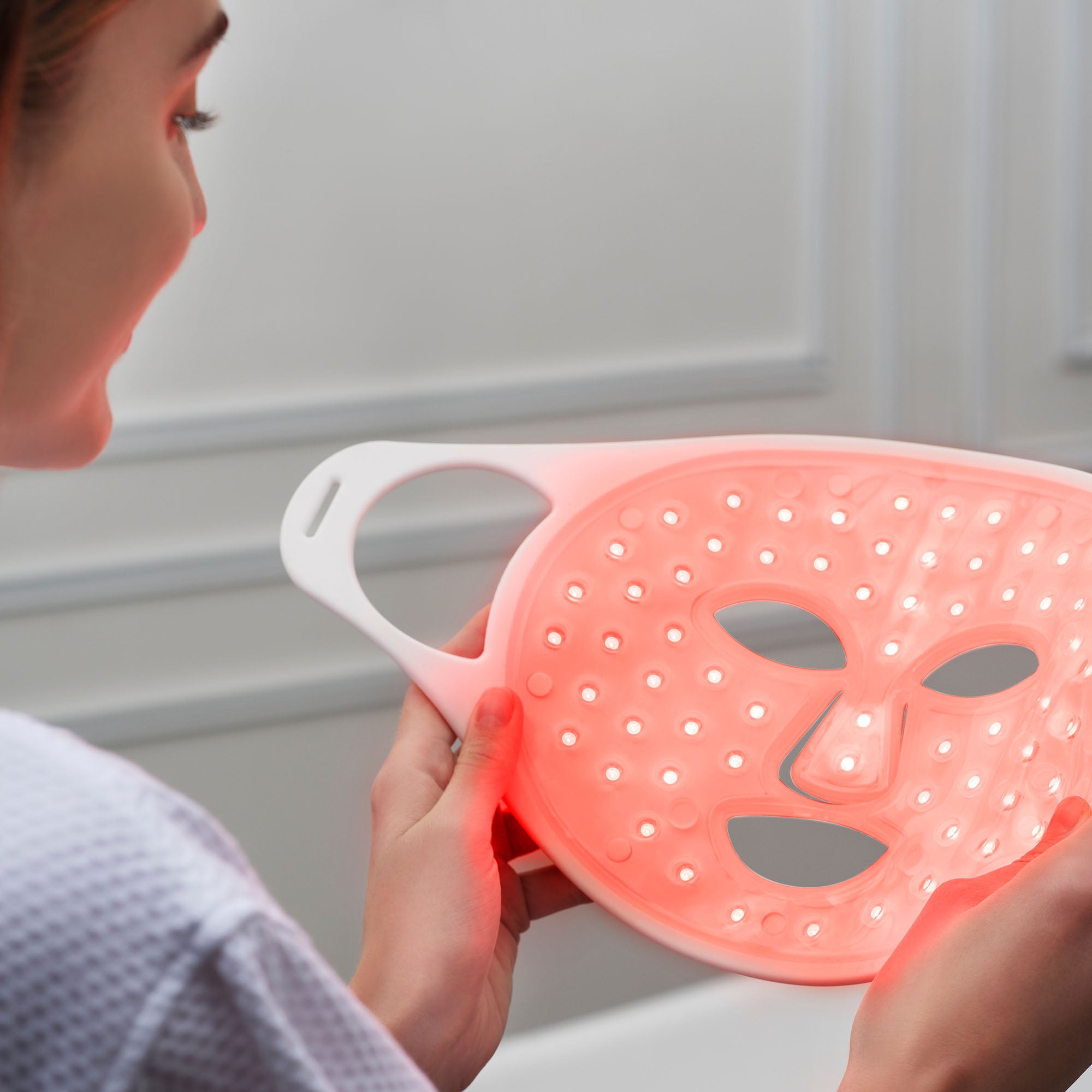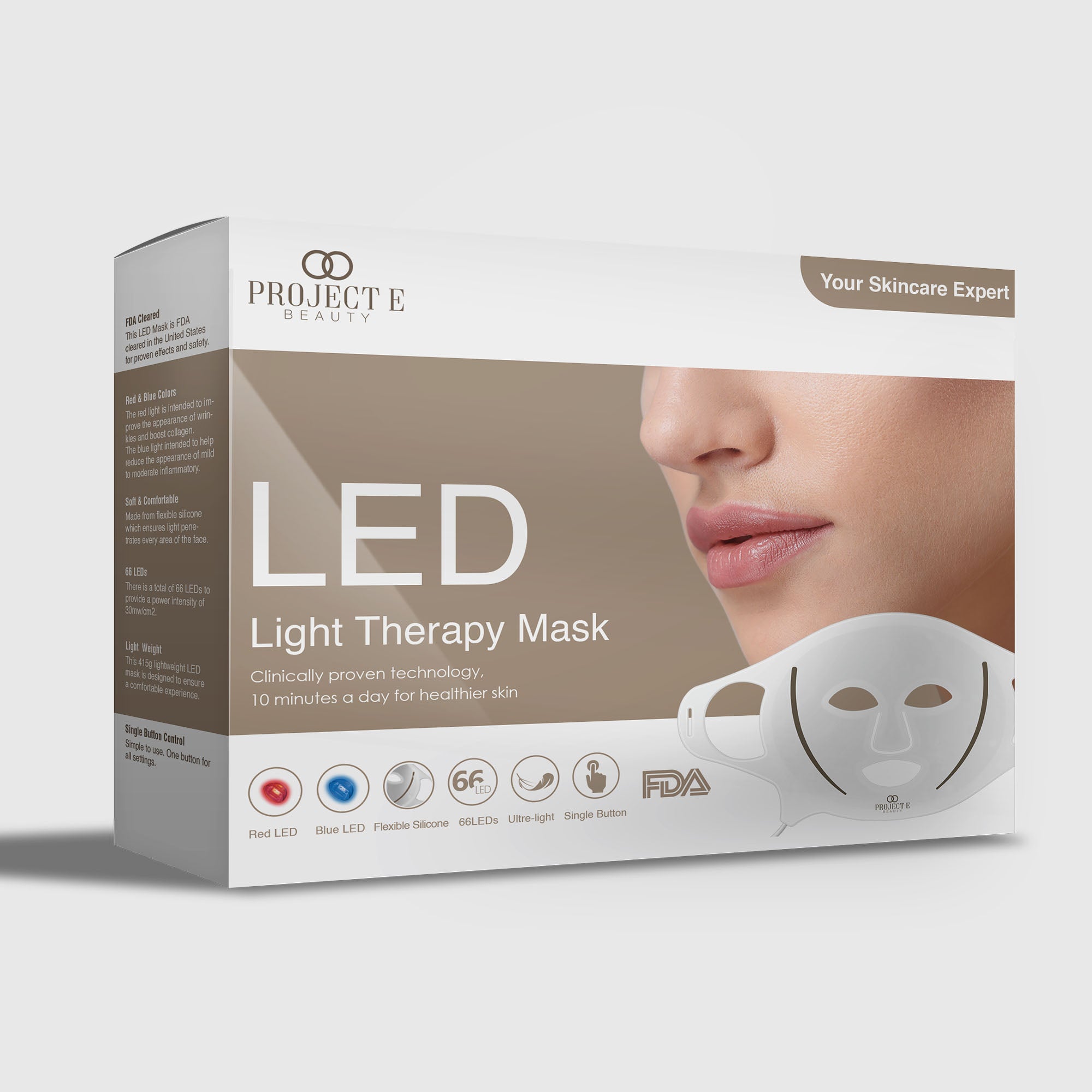 LightAura Flex | LED Face Mask
Sale price

$299.99
Regular price
(/)
---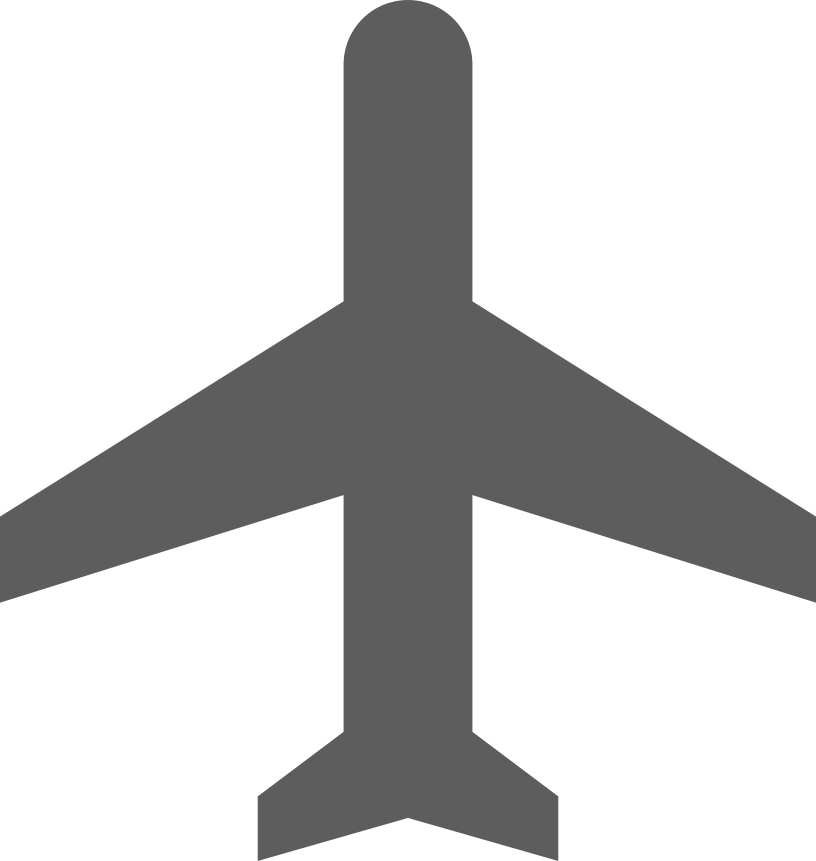 Free Worldwide Shipping on order $100+

30-Day Satisfaction Guarantee
12-Month Warranty on Devices
Secured and trusted checkout with:
Crafted to elevate your skin's radiance, our FDA-approved LED mask utilizes the power of natural light waves generated by LEDs. This stimulation generates energy, which is then absorbed by various components in your skin, resulting in a rejuvenated and beautified complexion.
Here's what this mask can do for your skin:
・Reduce fine lines and wrinkles
・Improve skin texture
・Tighten skin
・Reduce and prevent acne
・Fade scars, hyperpigmentation, and redness
・Minimize pores
・Enhance skin healing and blood circulation
LightAura Flex | LED Face Mask
Sale price

$299.99
Regular price
Choose options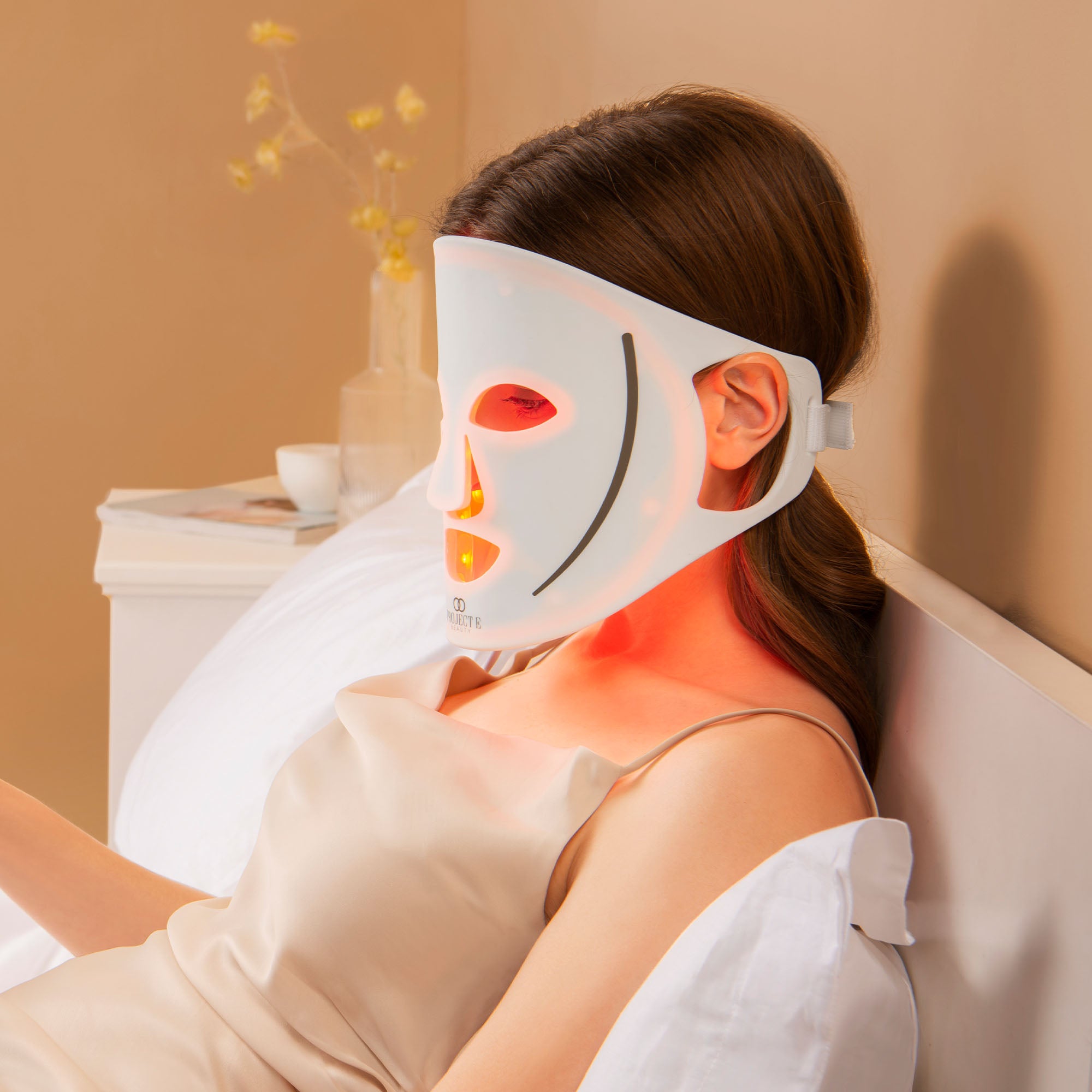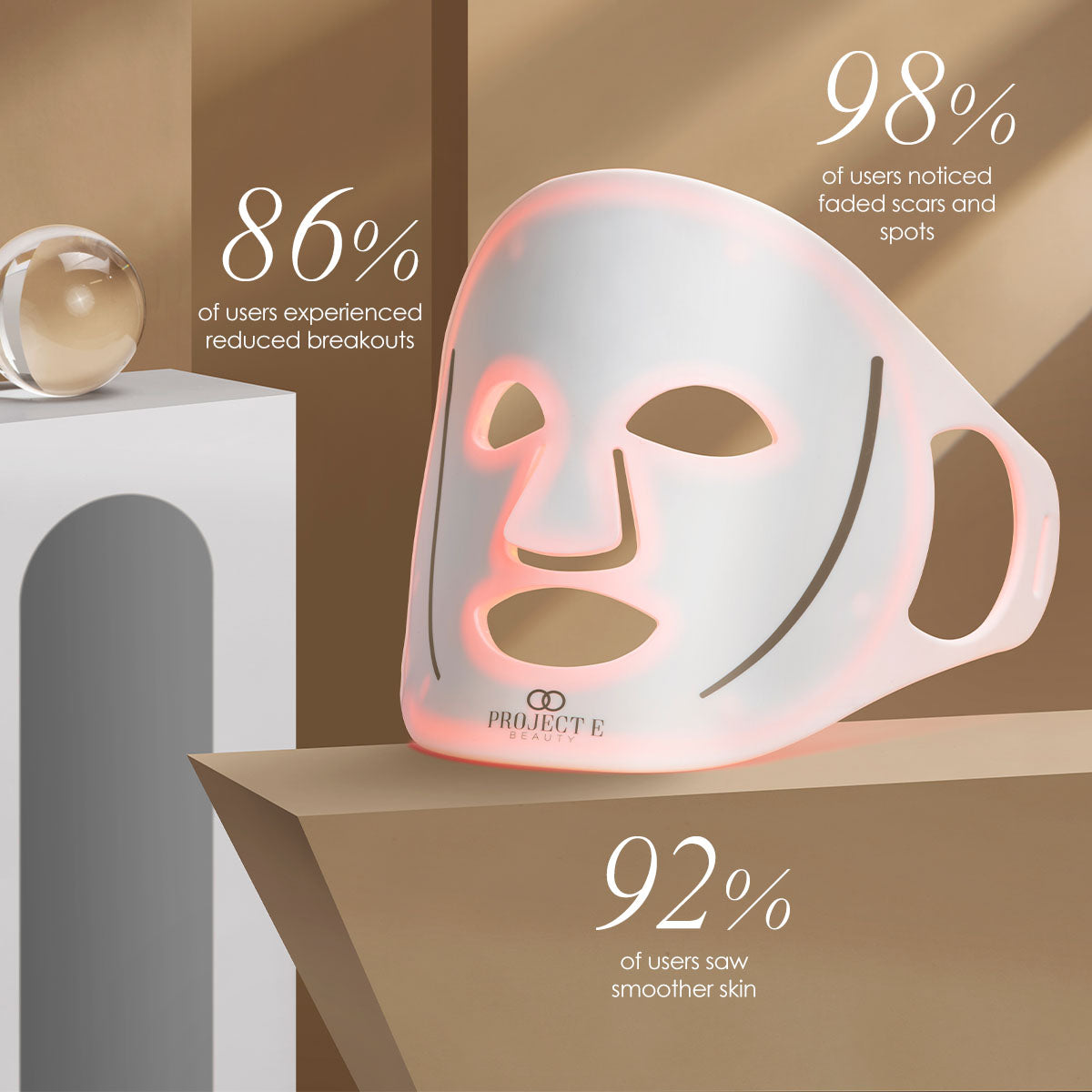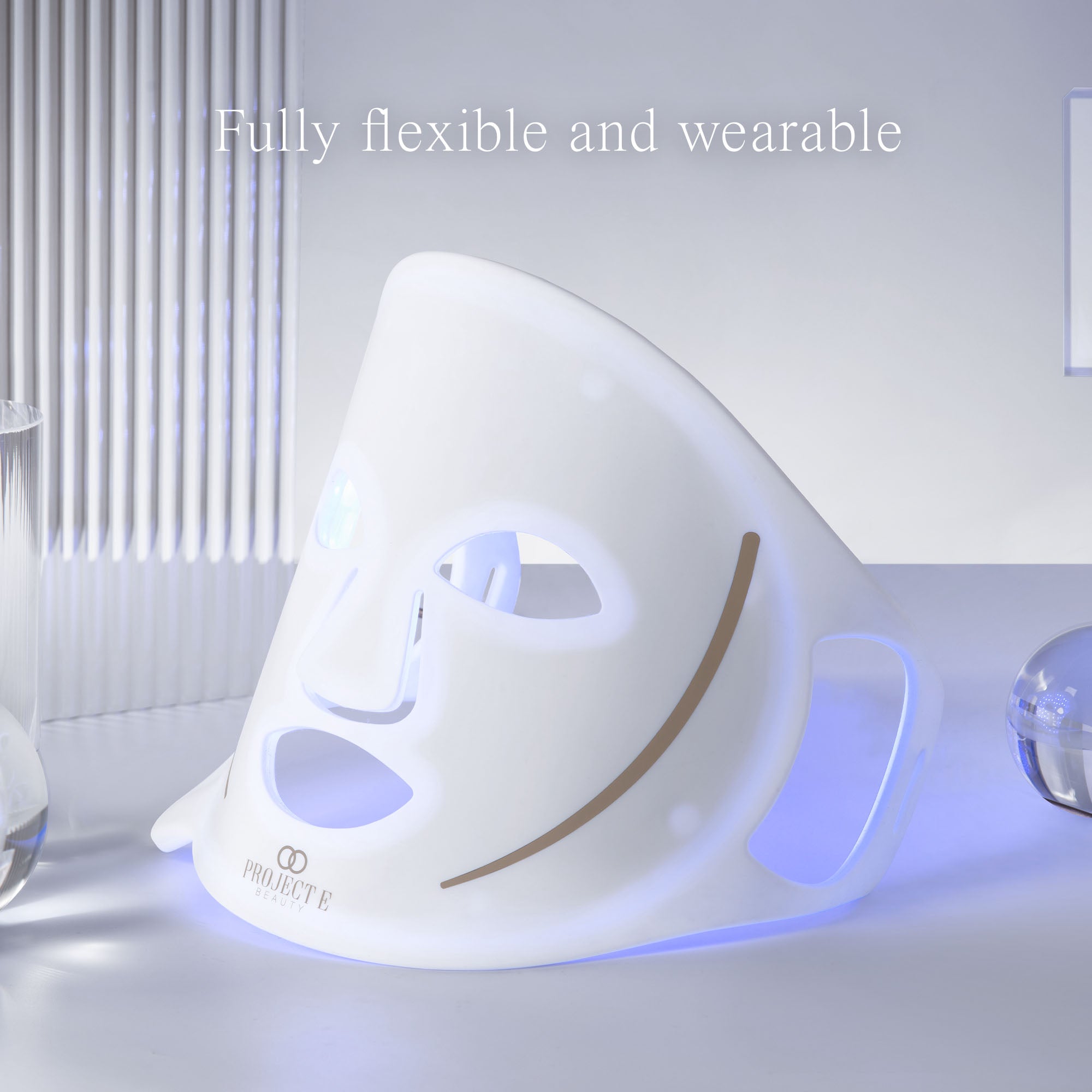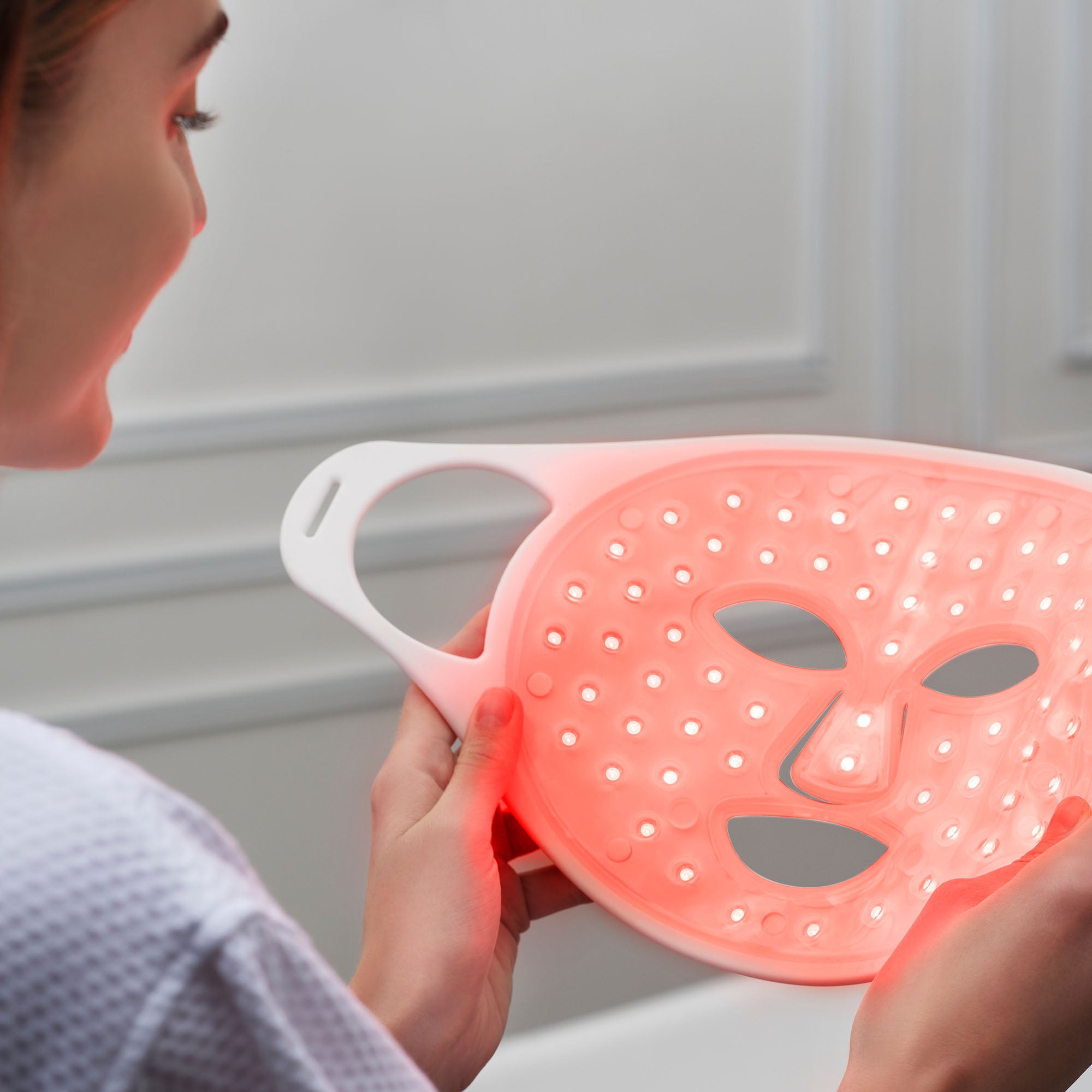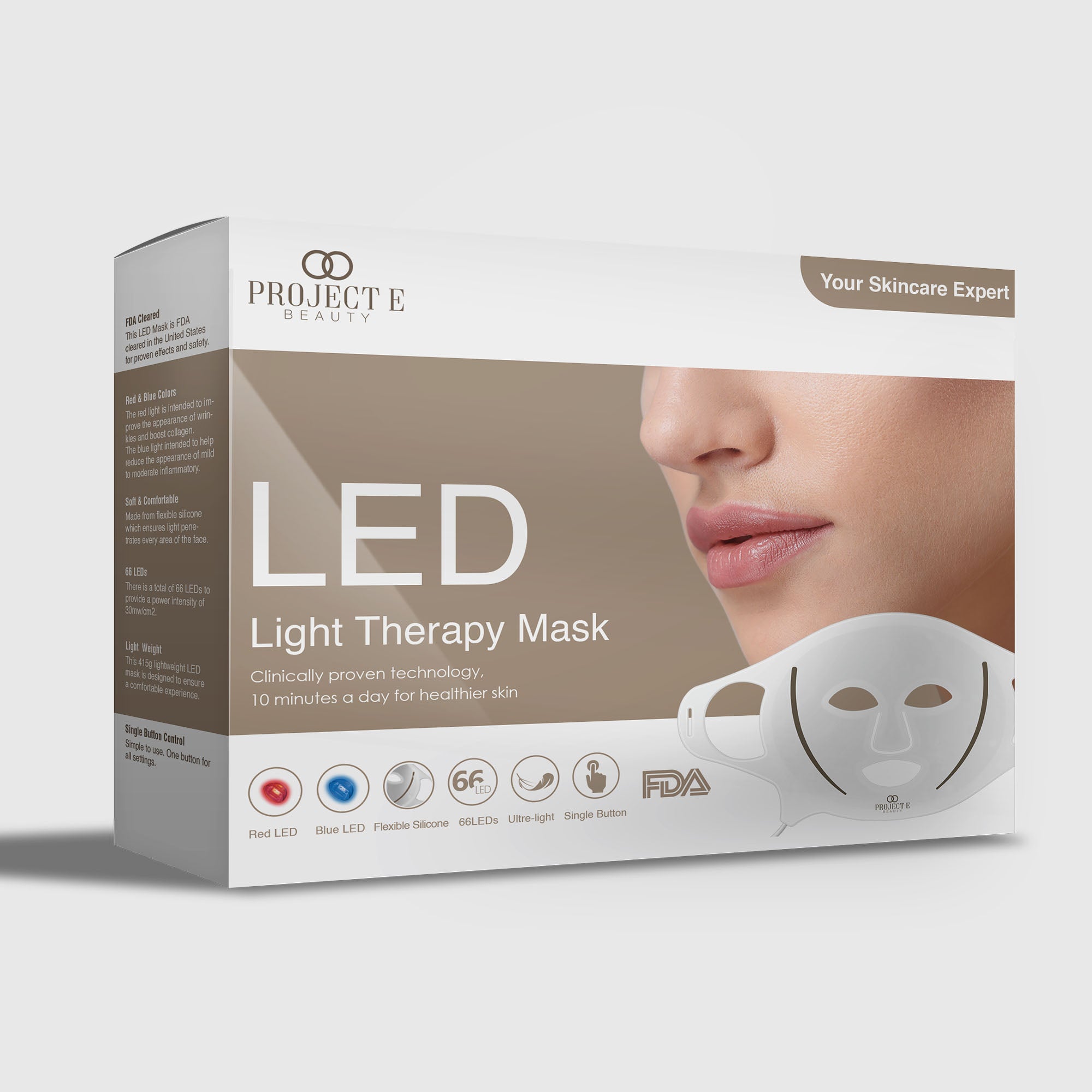 Why your skin will love it
Clinically proven technology:
Our mask uses wavelengths that are proven to enhance skin by stimulating cellular activity - making it a trusted choice for an effective, non-invasive skin treatment.

Red Light for Collagen Boost: Use the red light mode (630nm) to stimulate cellular activity through a process called photobiomodulation. This boosts collagen production, reducing wrinkles and improving firmness for youthful-looking skin.

Blue Light for Acne Control: Blue light (465nm) effectively targets and destroys acne bacteria, clearing existing breakouts and preventing new ones for clearer skin.

Skin Barrier Recovery: LED therapy goes beyond beauty; it reduces irritation and promotes the skin's natural healing processes, making it perfect for aiding skin recovery and soothing sensitive skin.

Pore Refinement and Skin Tone Enhancement: LED light tightens pores while fading hyperpigmentation and evening skin tone - resulting in smoother skin texture and a refined appearance.
Achieve clear and youthful skin at home


86%
of users experienced reduced breakouts
98%
of users noticed faded scars and spots
92%
of users saw smoother skin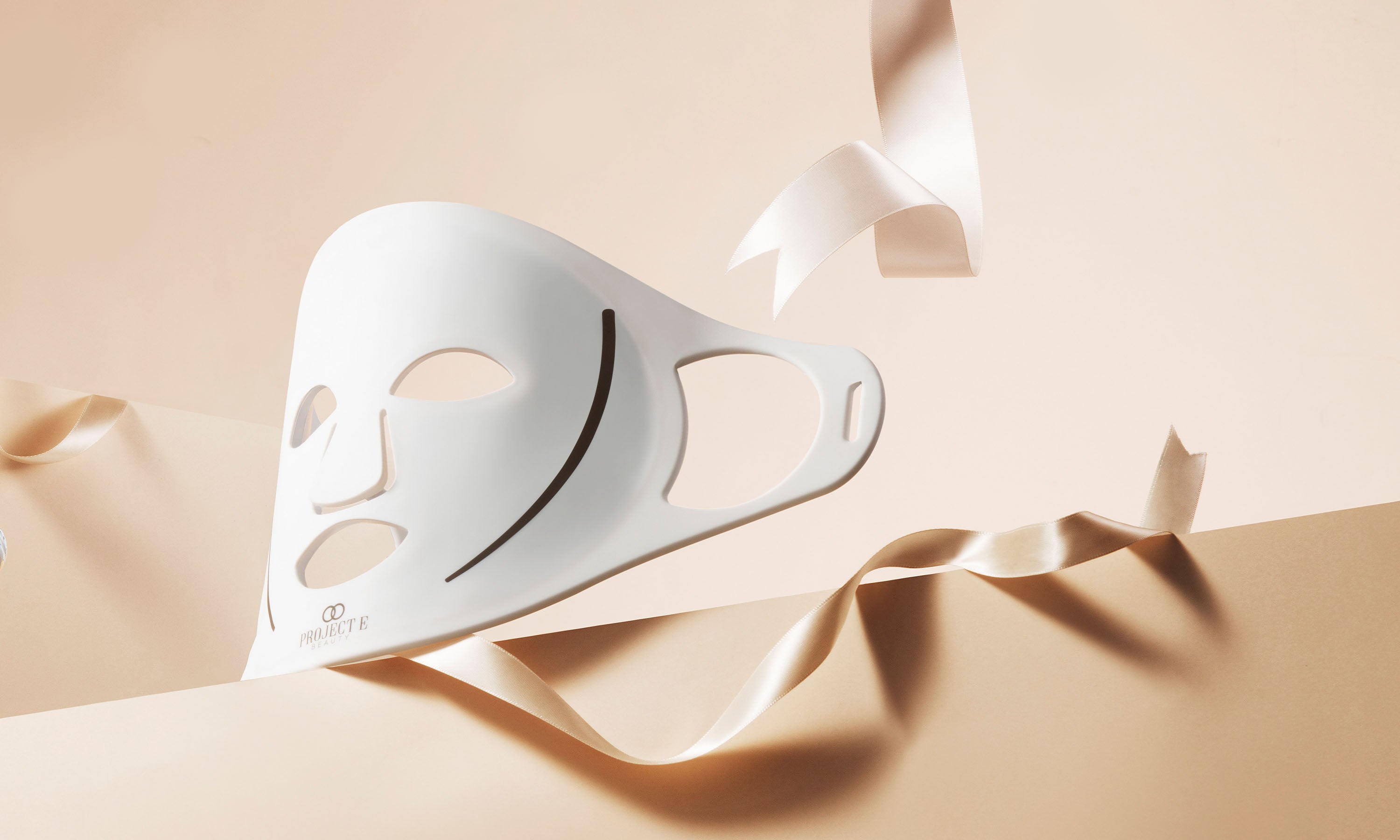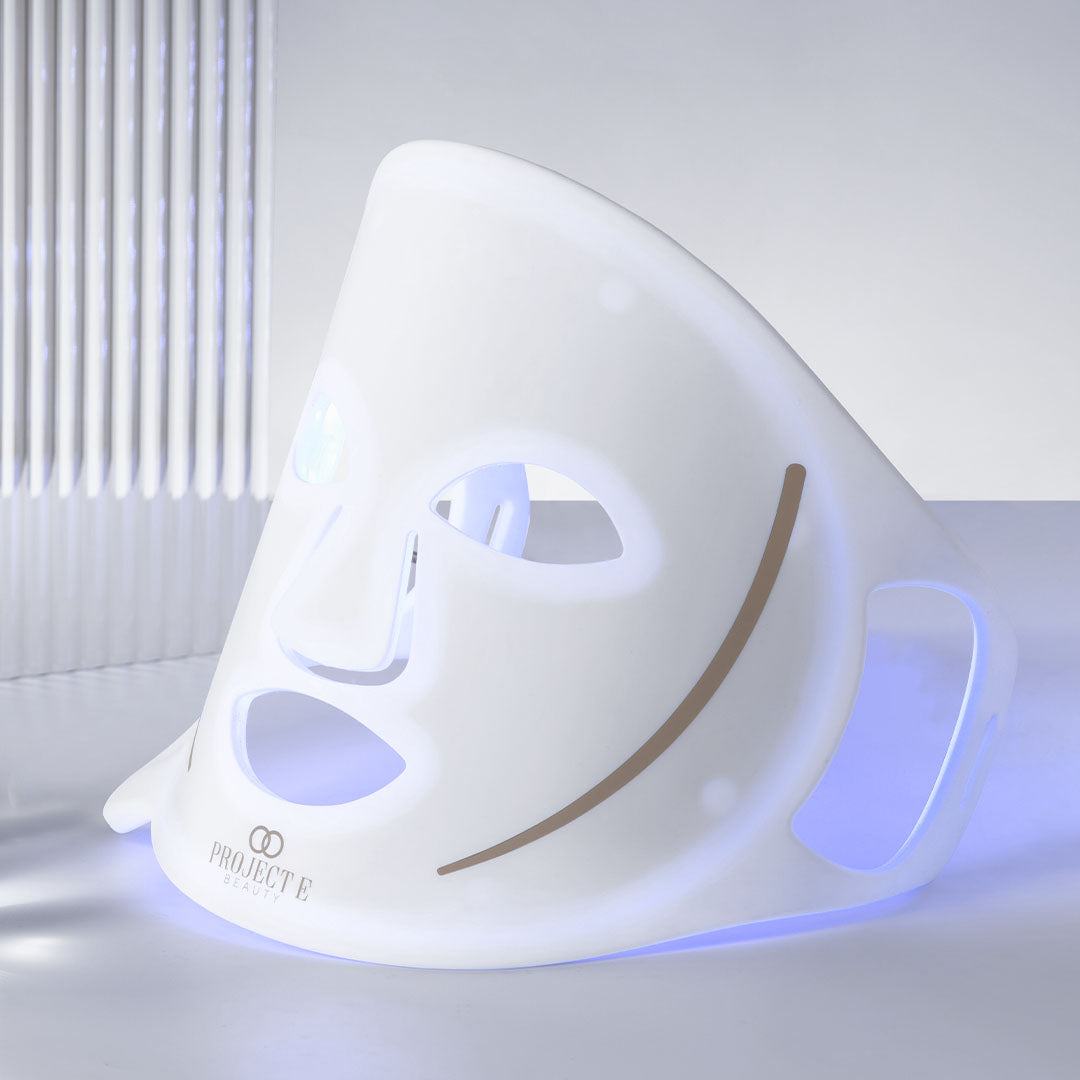 FDA CLEARED
Clinically proven to be both safe and highly effective in addressing wrinkles and acne, delivering visibly smoother and clearer skin.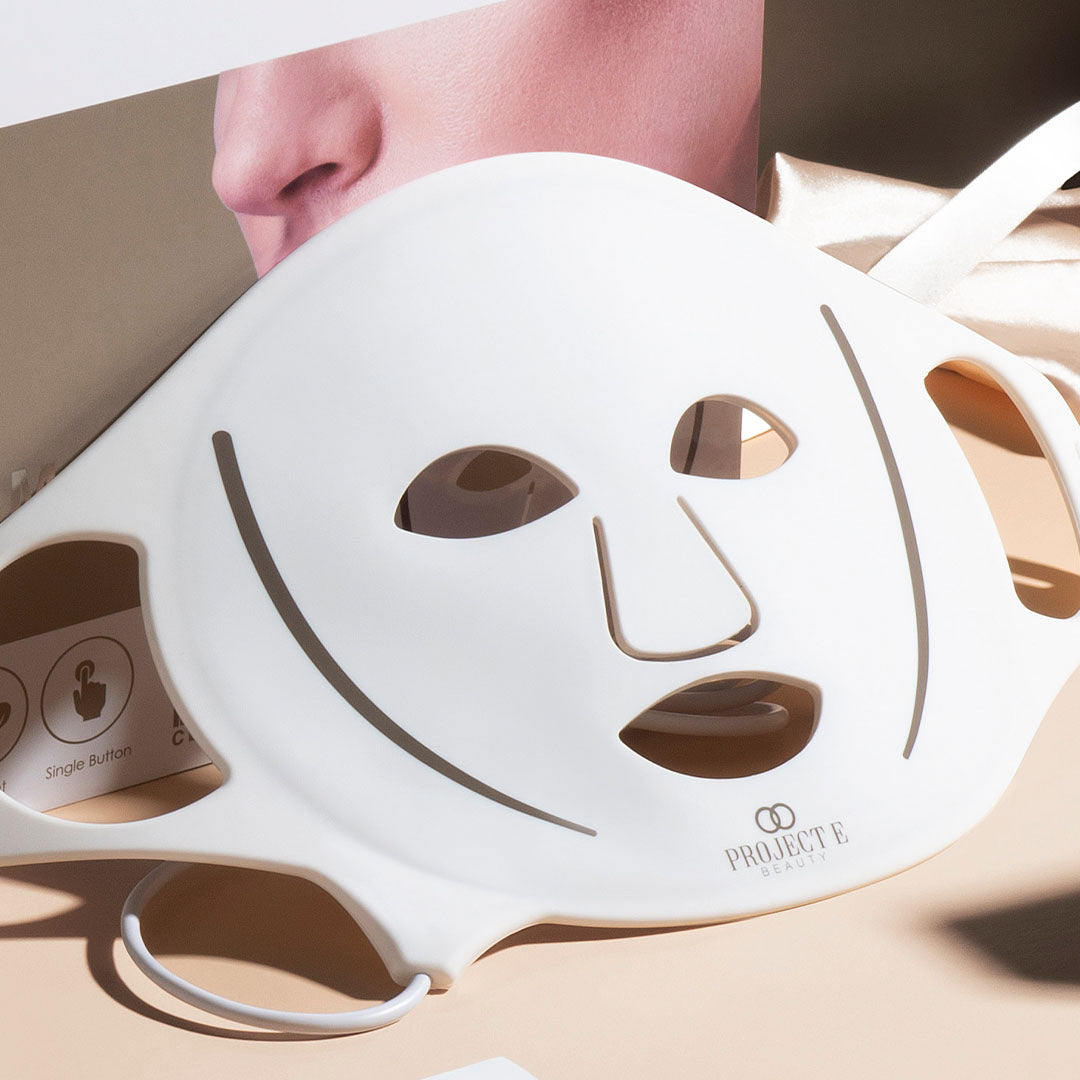 FACE HUGGING DESIGN
Designed to seamlessly fit your facial contours and ensure that the LED lights are as close to your skin as possible, maximizing their effectiveness in every treatment session.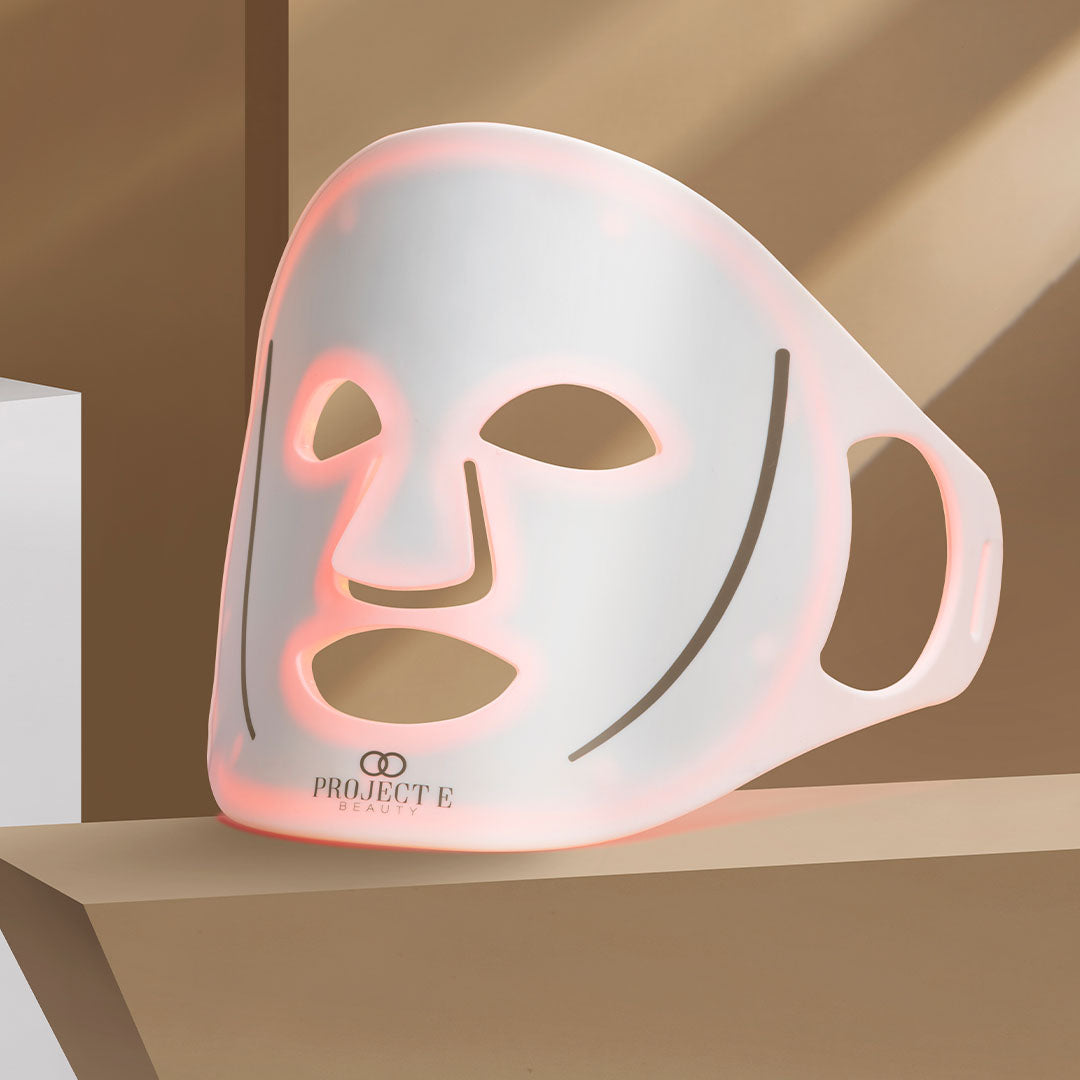 WIRELESS and PORTABLE
No more tangled wires or restrictions; take your skincare routine wherever you go.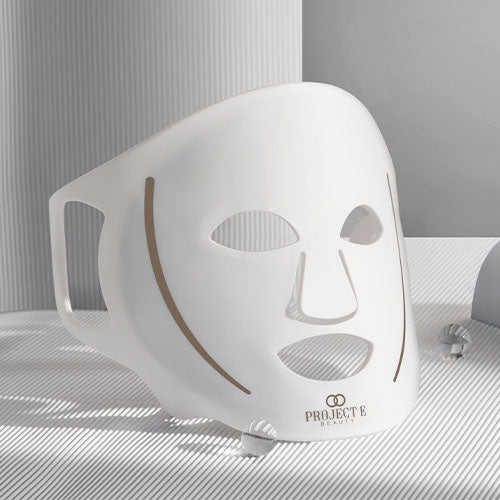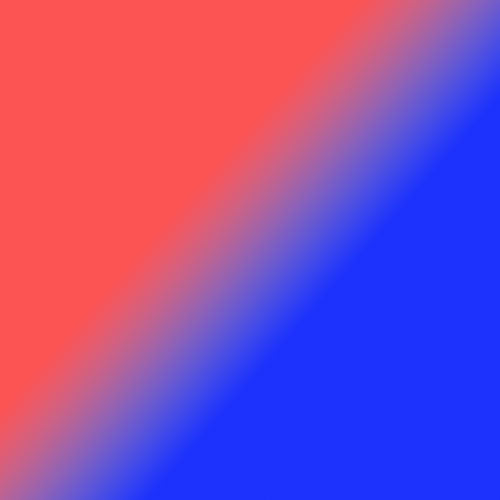 What makes it special
132 High-Intensity LEDs: Our device features a remarkable array of 66 high-intensity LED bulbs with 2 LEDs per bulb - providing a power intensity of 30mW/cm2.
UV-Free and Non-Heating Bulbs: We prioritize your safety. Our LEDs are UV-free and emit no harmful heat, making it gentle on your skin.
Safety Shutdown: To prevent overexposure, our mask automatically shuts off after 10 minutes of use.
Single-Button Operation: Designed for simplicity, our device boasts a single-button operation. Amazing results, minimal effort!
Silicone Material: Made with soft, flexible, and lightweight silicone, our mask ensures a comfortable and secure fit.
Need help?
Frequently Asked Questions
LED Light Therapy has been thoroughly tested, evaluated and validated by hundreds of Universities, Medical Labs and most importantly NASA. Actually, there have been over 2000 reports and documents written on this technology.
For best results, incorporate the use of the LED mask into your personal skincare routine.

The suggested operating time is between 10 and 15 minutes. For beginners, start with one 10-minute treatment four times a week, unless otherwise directed by a doctor. Once results are visible, reduce usage to two times a week.

LED light therapy is a painless, non-invasive treatment that does not require recovery time.

1.) LED Light Therapy Mask x 1
2.) Controller x 1
3.) Power Supply and Country Specific Adaptors x 5
4.) Head Strap x 1
5.) Carry Bag x 1
6.) User Manual in English x 1
Fast at home red light therapy
It only takes 10 mins a day and can be used everyday. It is rechargable so you aren't tied beside an outlet while using it. It has a back strap so you could walk around while using it. I prefer to take the 10 mins to myself to listen to a podcast or music and relax while lying down.My skin is not only softer but feels more plump and hydrated. I feel like my skincare products absorb better and my skin feels more healthier and smooth.I've only been using it for about 2 weeks but feel a big difference with my skin. It's a high upfront cost but worth it for the results and much more affordable than red light therapy at the spa or clinic.
10 Minute Sessions
 This LED mask is rechargeable. It comes with a charging cable and 4 different types of plugs so it can be used worldwide.Hold down the button on the controller for a few seconds to turn it on and then choose between red lights or blue lights. Red focuses on wrinkles. Blue focuses on skin complaints like acne. For the fist couple of weeks, it suggests you use the mask about 4 times per week. When you turn the mask on, the lights stay on for 10 minutes then automatically switch off.I suggest you lay back or lay down when wearing the mask so that it stays in the right position. It feels a bit strange wearing it, and I find it heavy on the bridge of my nose, but I don't feel any warmth or strange sensation on my face. I did test it on my arm for ten minutes the first time to check if there were any skin sensitivity issues.My face is always clean and free of make-up before using it.Make sure you put the mask on before activating the lights because when you do switch it on, the lights are blinding. I find it best to keep my eyes closed the whole time. The mask secures around you head using an adjustable piece of Velcro at the back.I find it hard to do a thorough review on beauty treatment products as generally speaking it takes months or even a year for any noticeable effect. I've been using this every other night for a few weeks now and there has been no reduction in my wrinkles. As it's doing no harm, I'll continue to use the mask long term, and if I do see an improvement in my skin then I'll update the review.
Nice set. Includes soft drawstring carry bag, adapters for international travel, serum + mask
This is the 3rd type of a flexible light therapy mask I've tried (first was Neutrogena!) and it's more expensive with fewer LEDs (66 vs 74), making me think it's not a very good value. The higher end RLT masks have upwards of 130+ LEDs. Also, the single horizontal strap to hold it on really relies on you laying down to hold it on comfortably compared to the other flexible mask I tried which has a top and side strap with Velcro closures to secure it into place. Of course, with infrared light exposure you will not want to keep your eyes open when using this as you run the risk of permanently damaging your retinas. Take 10-15 mins to close your eyes while using this, otherwise you're risking your vision!While they mention using this with cleansed and dry skin, I've read that you can improve results by using a green tea serum/toner/skincare product applied beforehand in conjunction with red light therapy application to boost the effects. Whatever you use, make sure it has a high concentration (%) of green tea extract in the formula.Aside from this, I've been using this mostly using the red light setting and not the blue light, which is more targeted for acne and excess oil. While I am acne prone and very oily skinned, I prefer to target signs of aging to rejuvenate skin while my other skin care products can take care of acne (Rx-strength Tret, Benzoyl Peroxide, Rx oral meds, etc.)I do appreciate that they mention the power density in the instruction manual (30 – 40mw/cm²), but that's actually qute low and not very impressive for basically almost direct skin contact with the LEDs, with a few mms of silicone in between... ! I don't have an optical power sensor to verify the stated power density.The whole set does seem quite luxurious as it included a 10ml Aqua Collagen serum and an Aqua Infusion Face Gel Mask, which the other RLT masks I've tried didn't include. The ingredients for both are all very non-irritating and well-formulated for almost all skin types, I would think. I like that there's no essential oils included in the formulations, although they did add fragrance, which is a bummer imo.
Vedremo… Molto costoso, spero ne sia valsa la pena..
L'articolo è arrivato molto ben imballato e confezionato, è troppo presto però per capire se rispetta le aspettative, funziona bene ma mi riservo di pronunciarmi più avanti…Grazie
Concern_Acne & Blemishes
Not sure if LED light therapy is right for you? First, consider your skin type and concerns. Also, proper research is key! To make a more informed decision, go ahead and consult with a skincare exp...
Read more