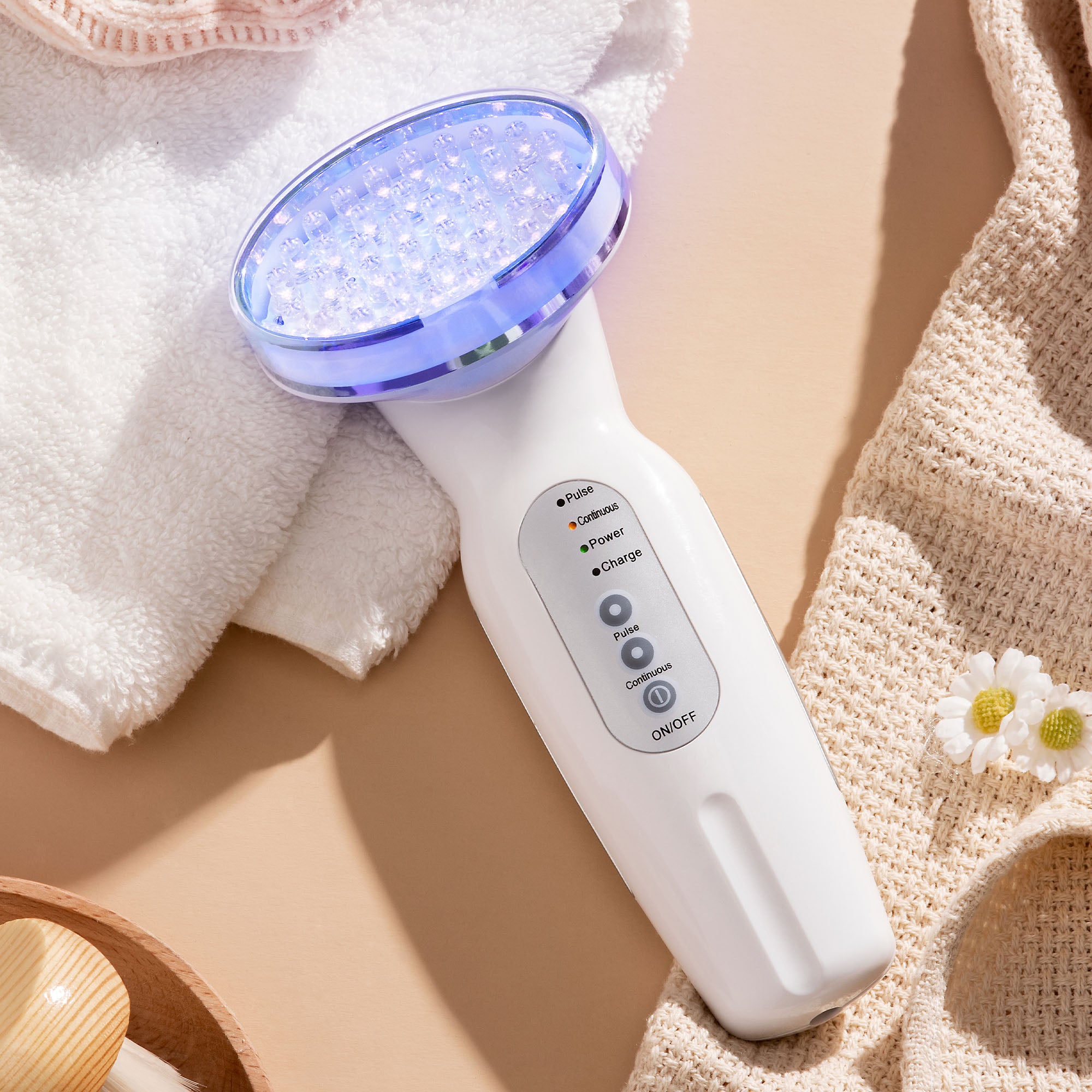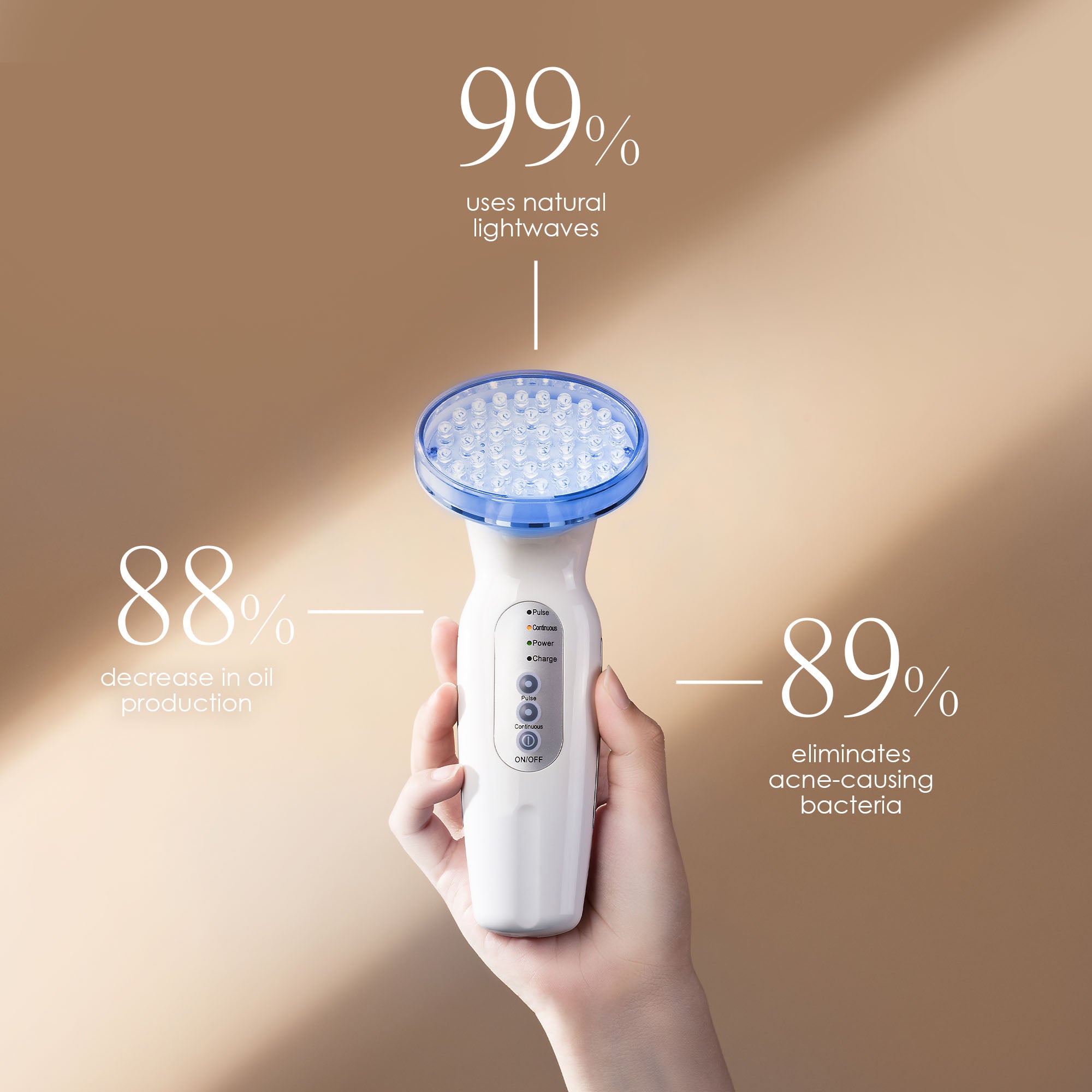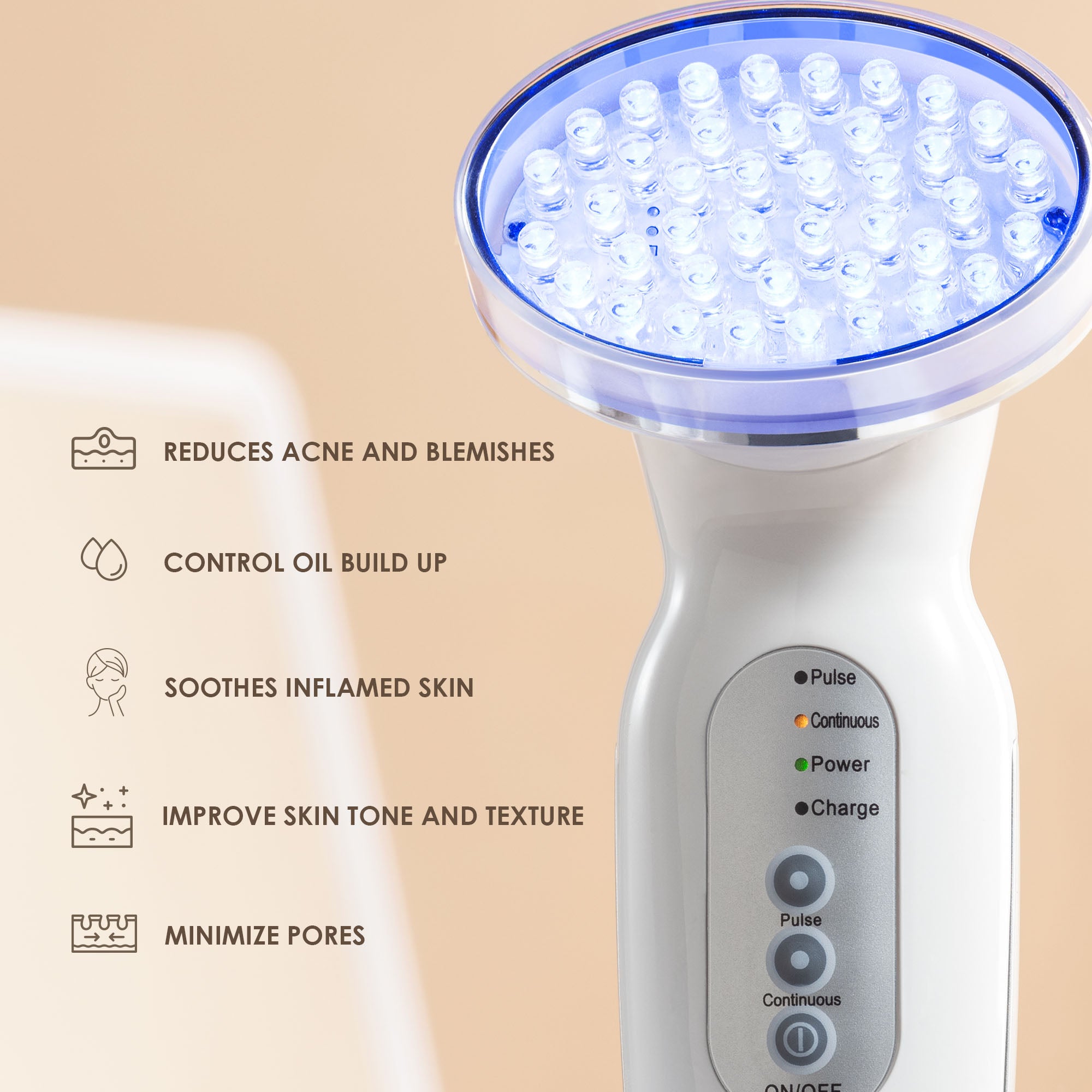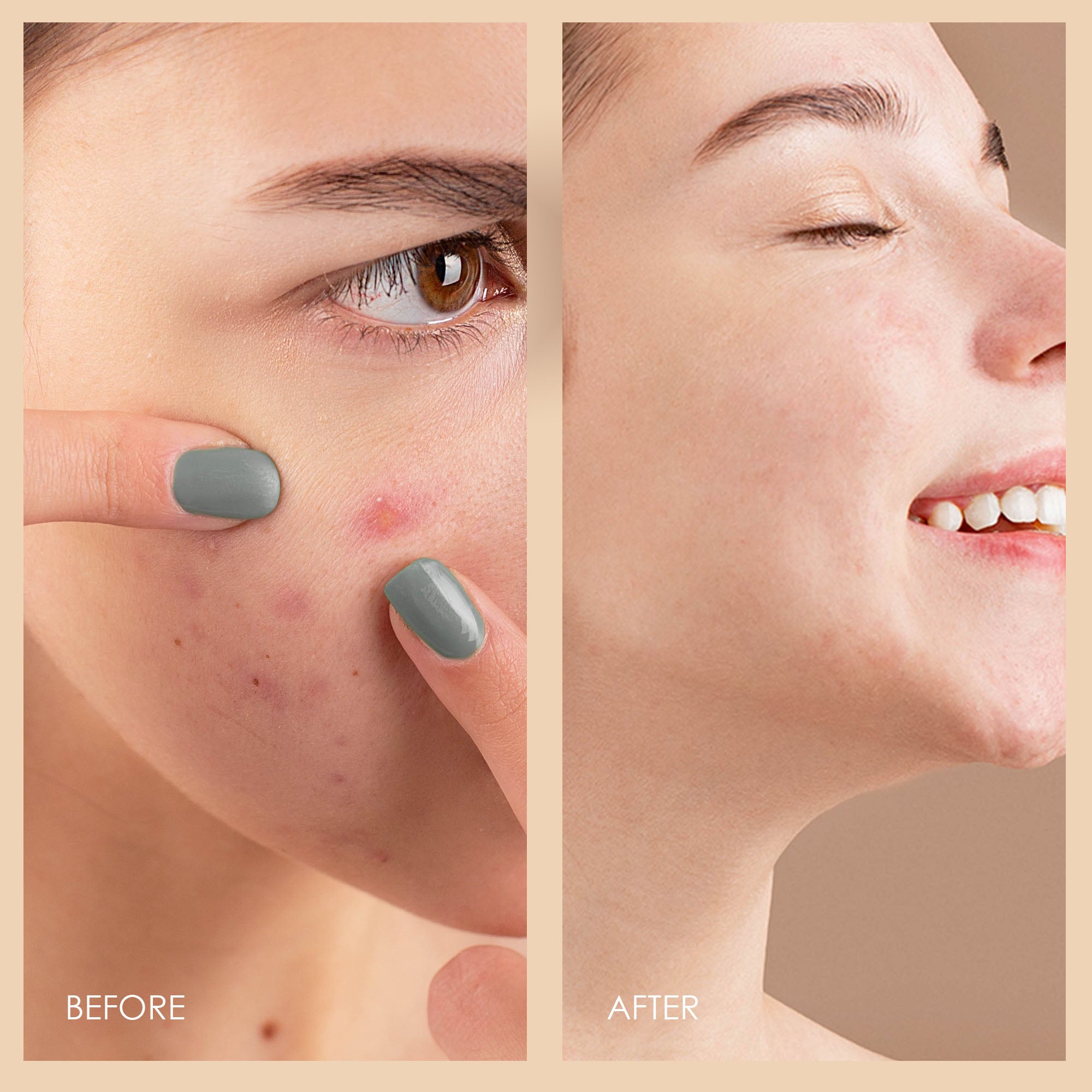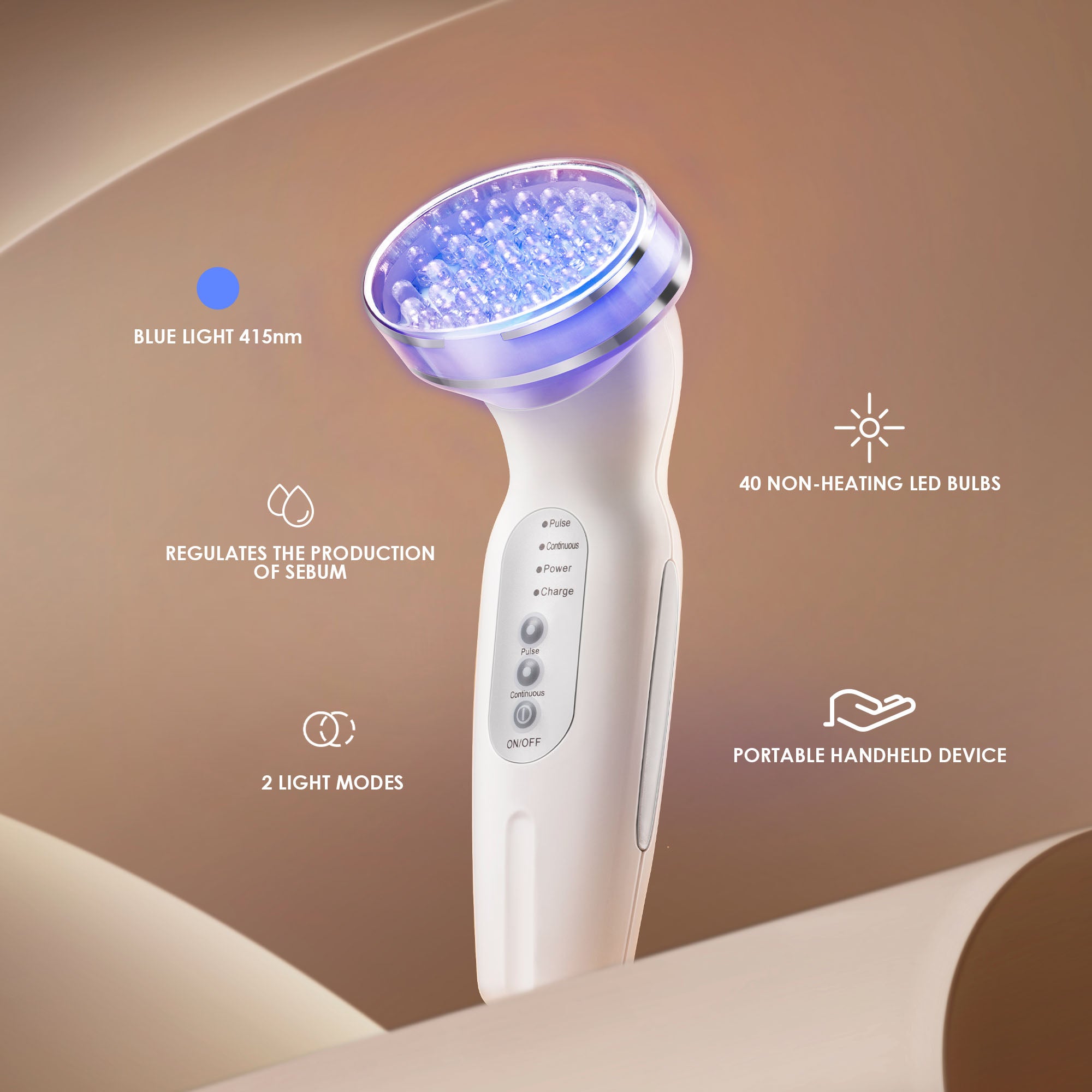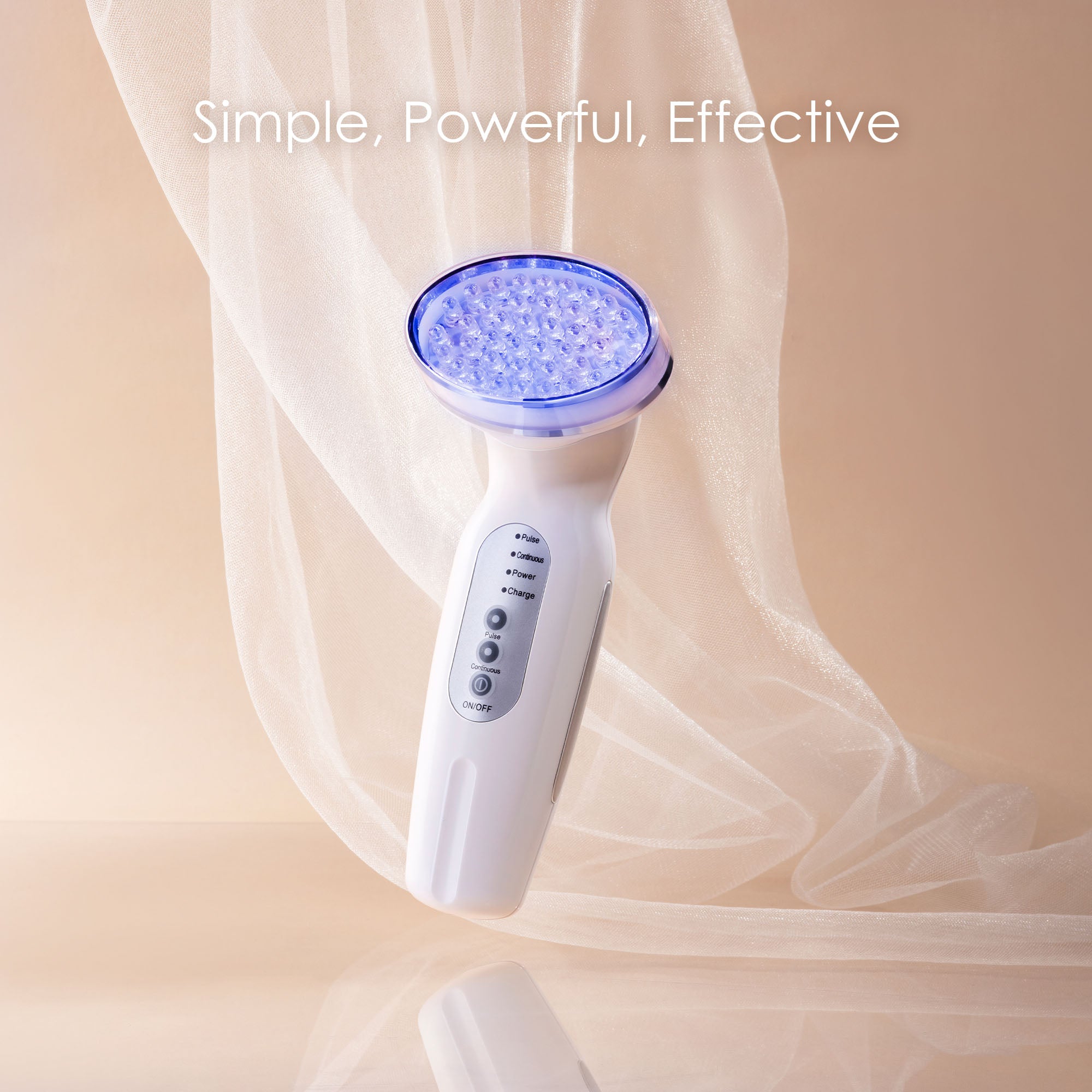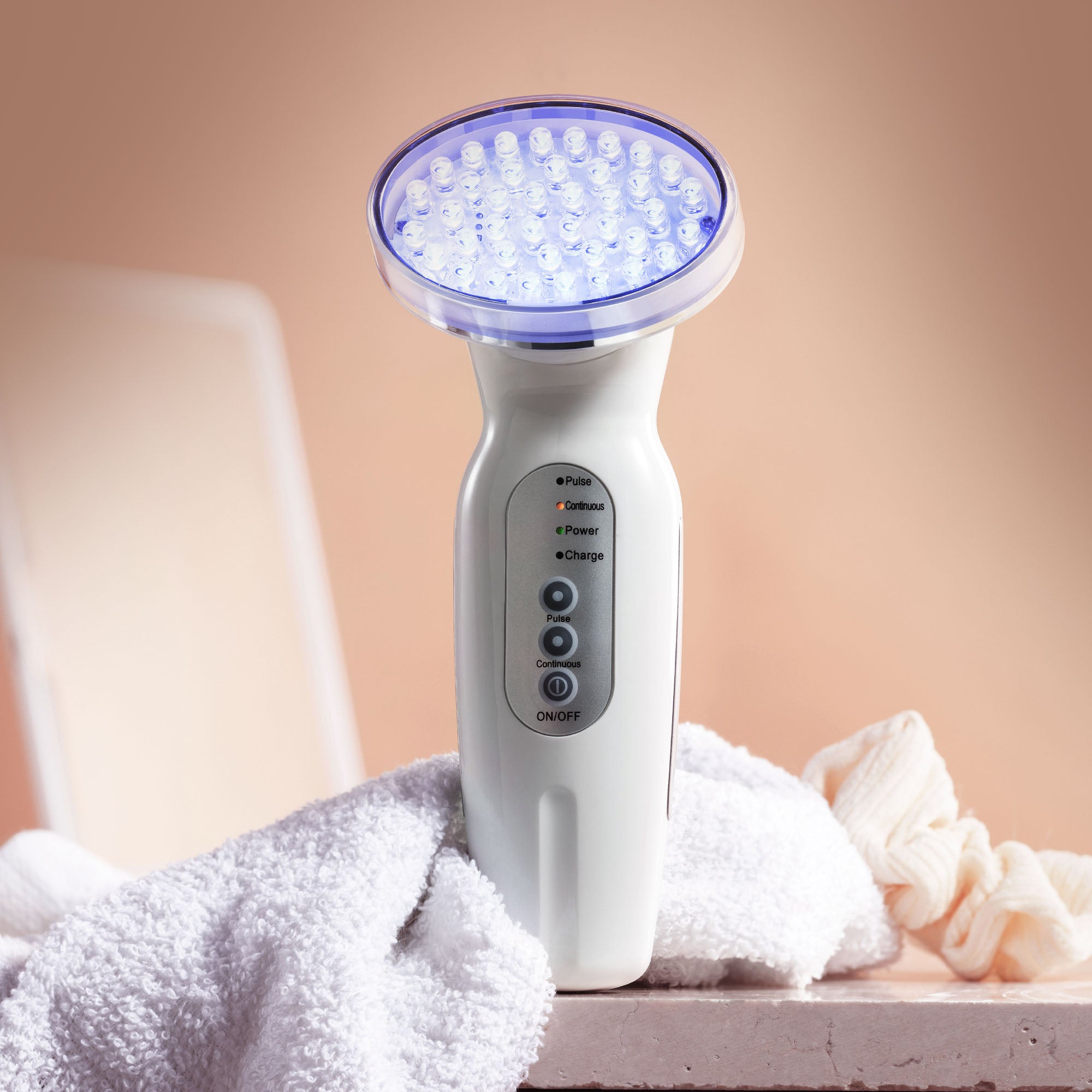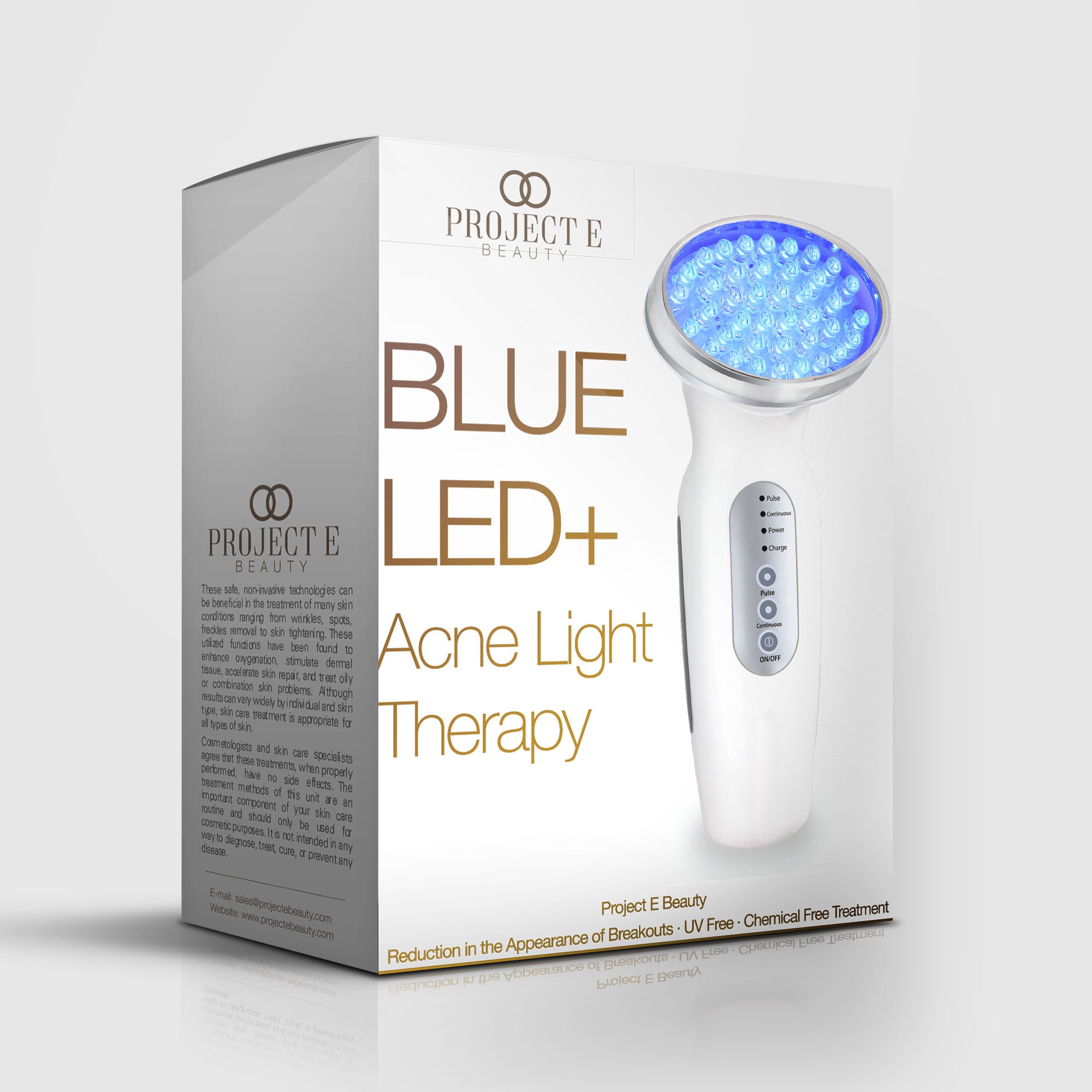 Blue LED+ | Acne Light Therapy
Sale price

$129.99
Regular price
(/)
---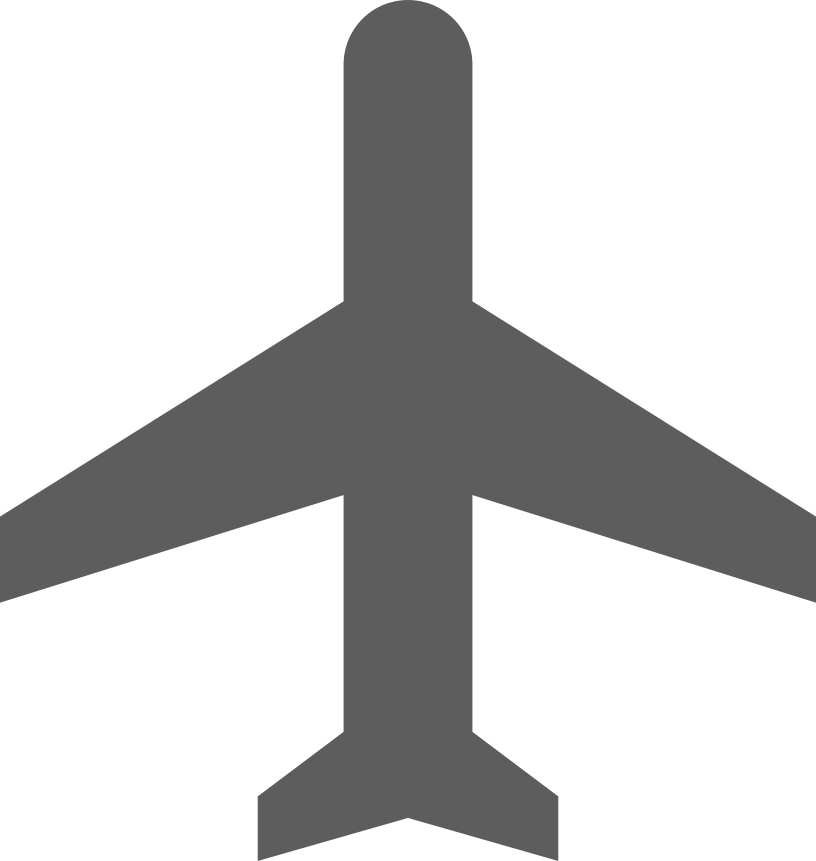 Free Worldwide Shipping on order $100+

30-Day Satisfaction Guarantee
12-Month Warranty on Devices
Secured and trusted checkout with:
Blue LED+ Acne Light Therapy
Designed for facial beautification, uses natural light waves, which are transmitted by LEDs into the skin. The light activates photoreceptors in skin cells, producing energy for absorption by skin components, to beautify your complexion. The blue light is excellent for curing acne, killing bacteria, improving sensitive skin. 
Blue LED+ | Acne Light Therapy
Sale price

$129.99
Regular price
Choose options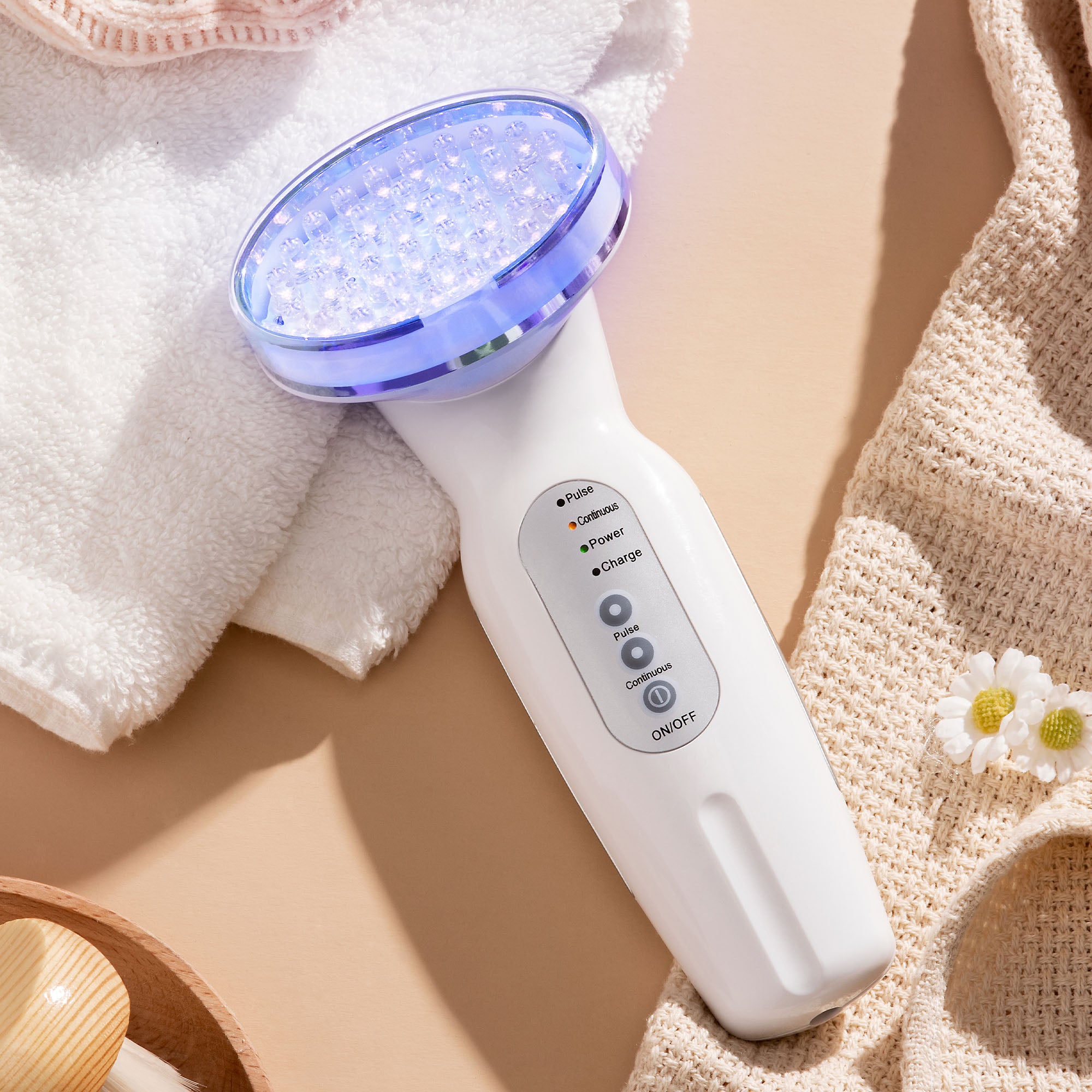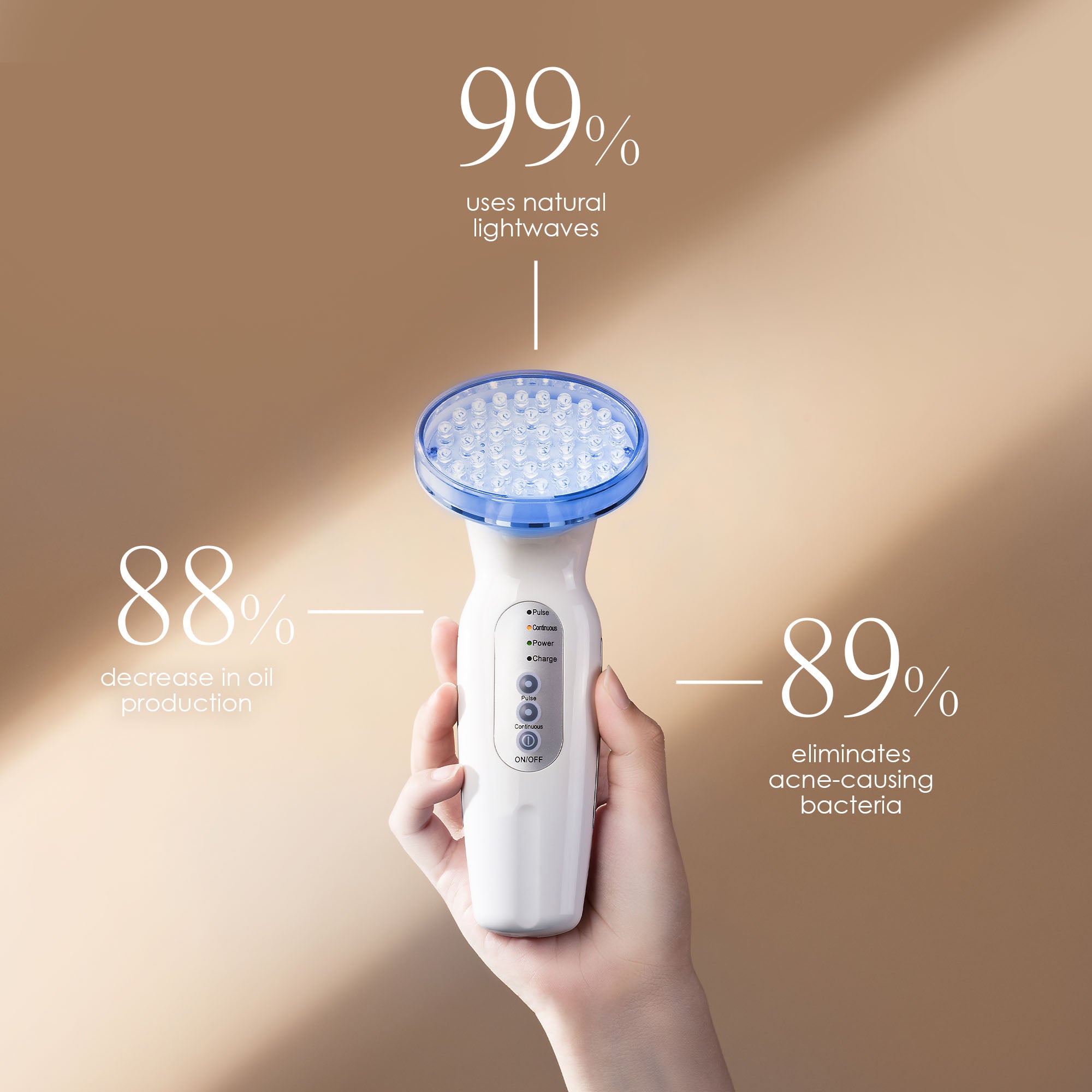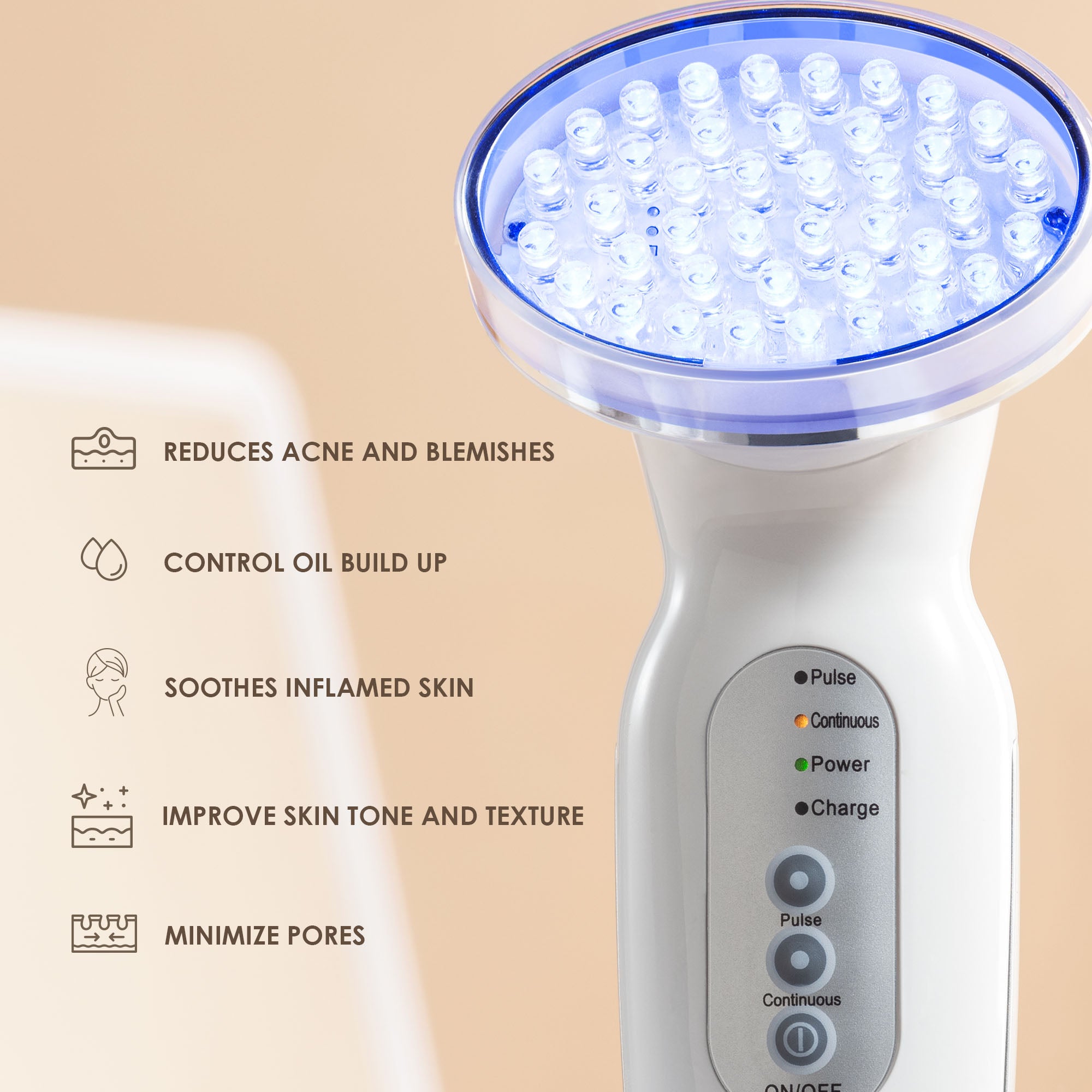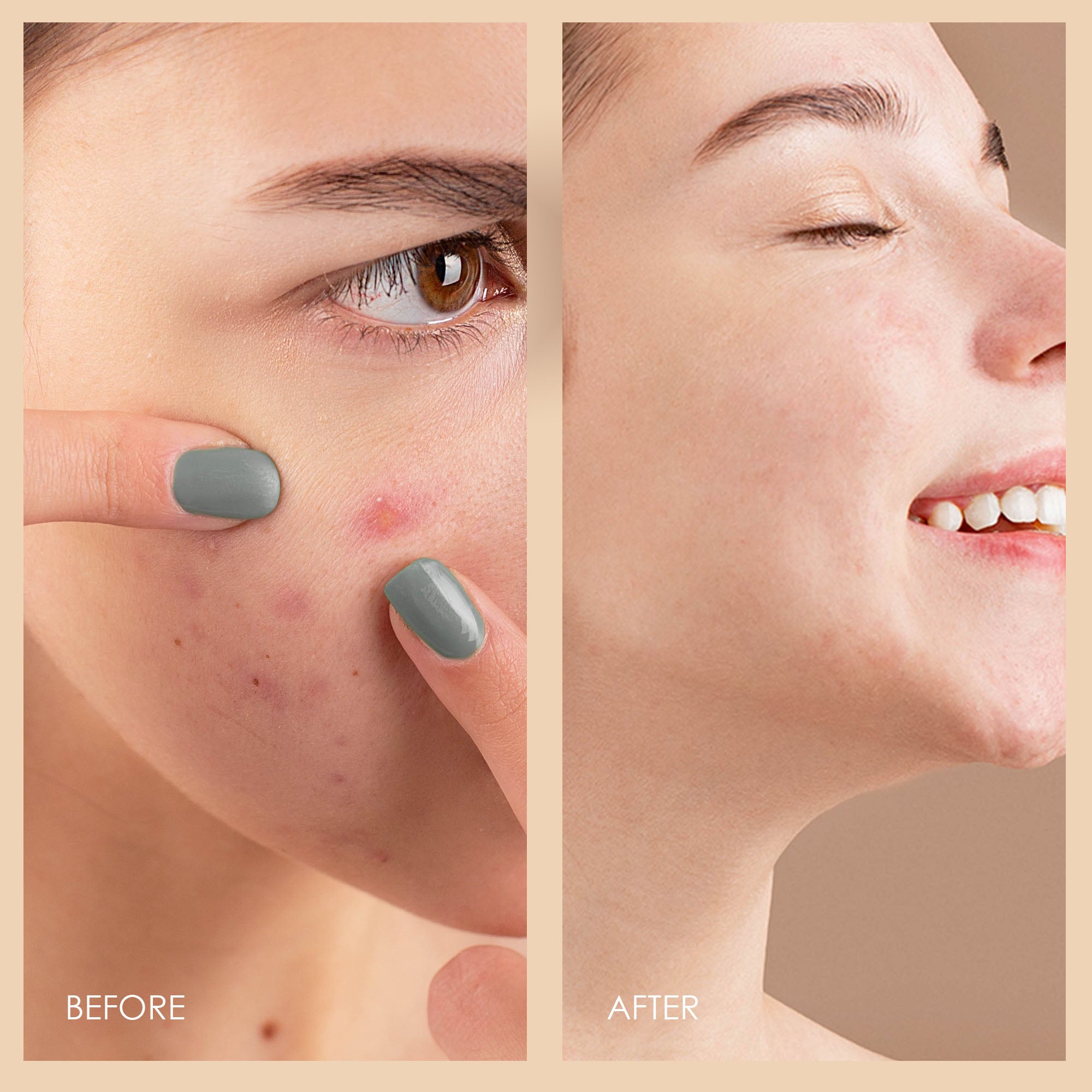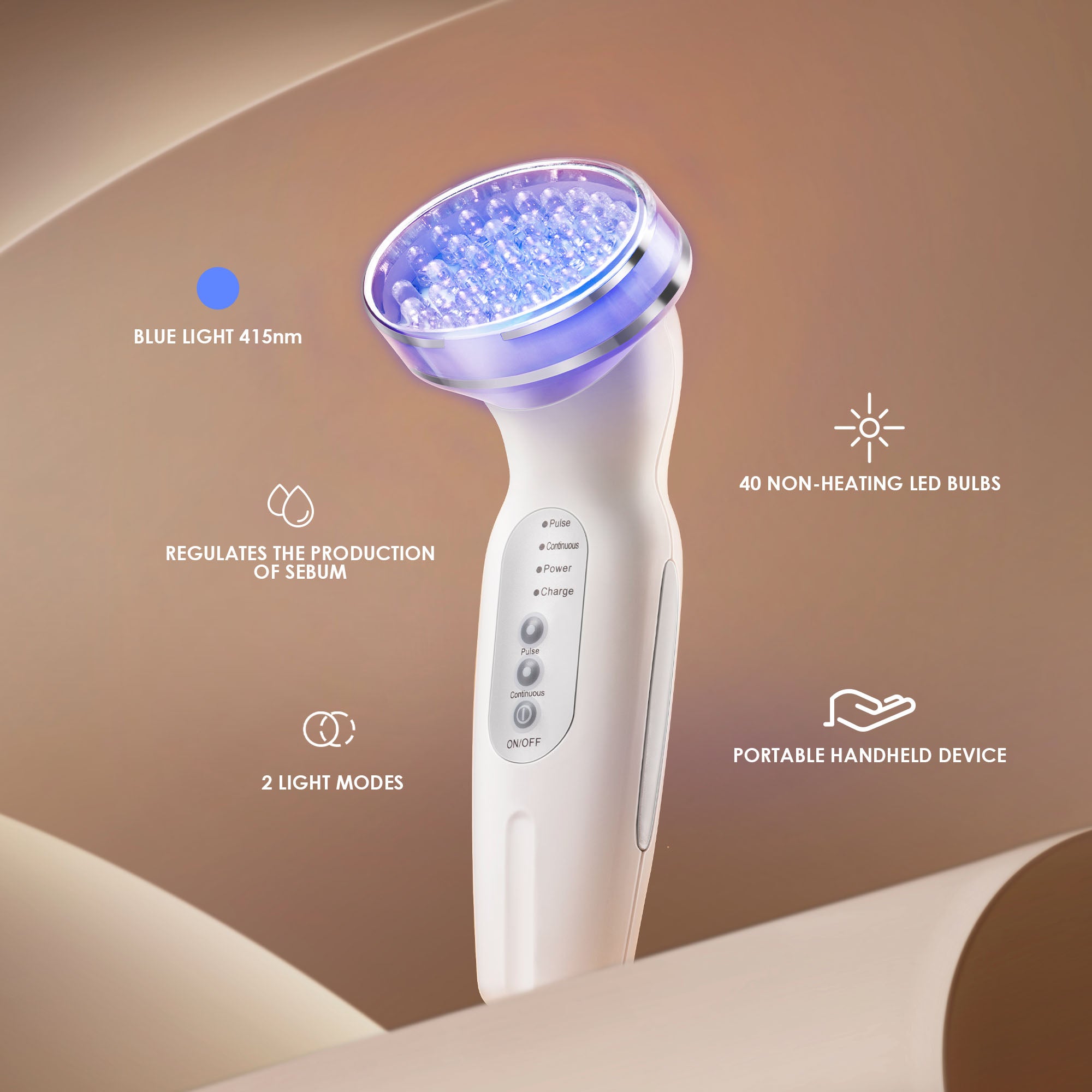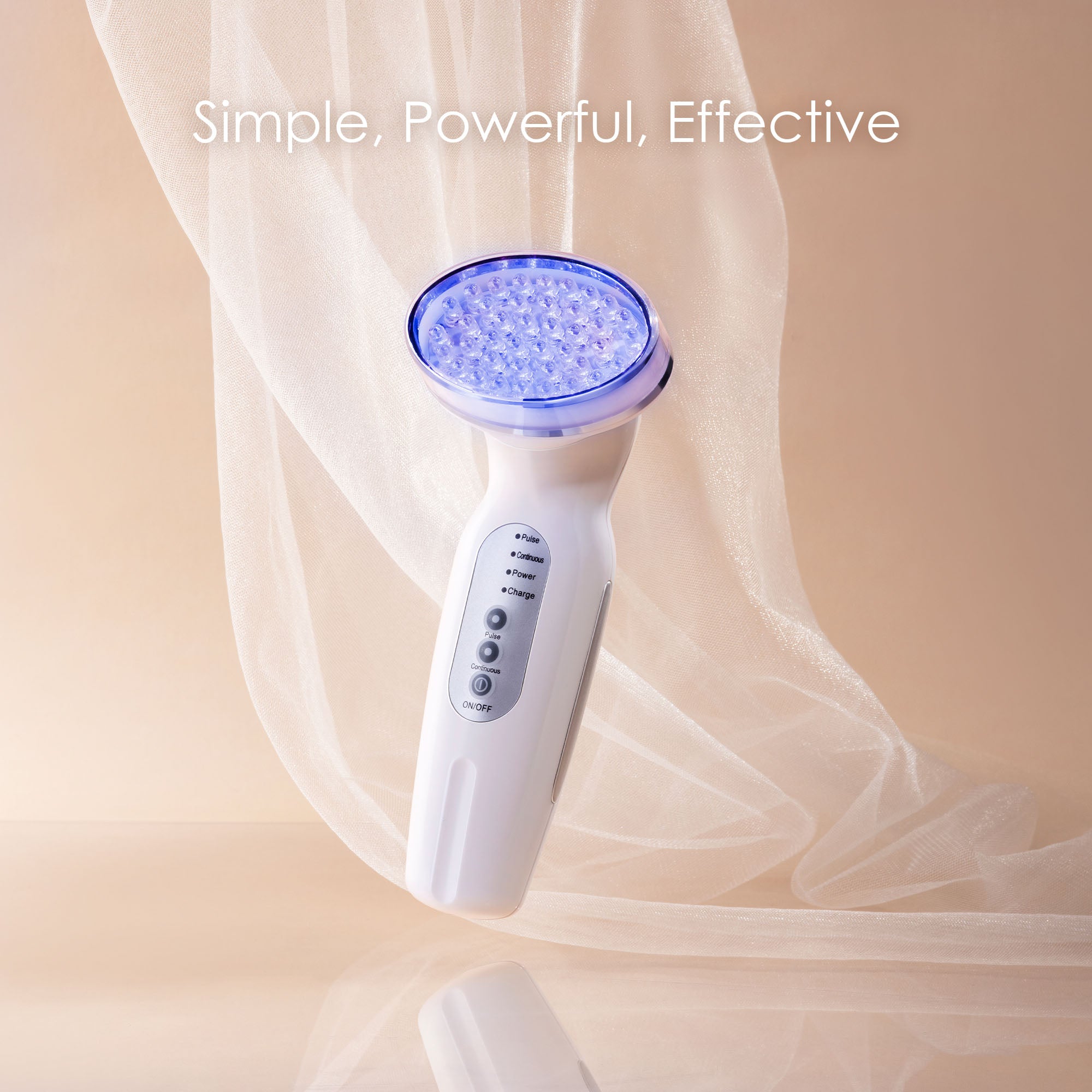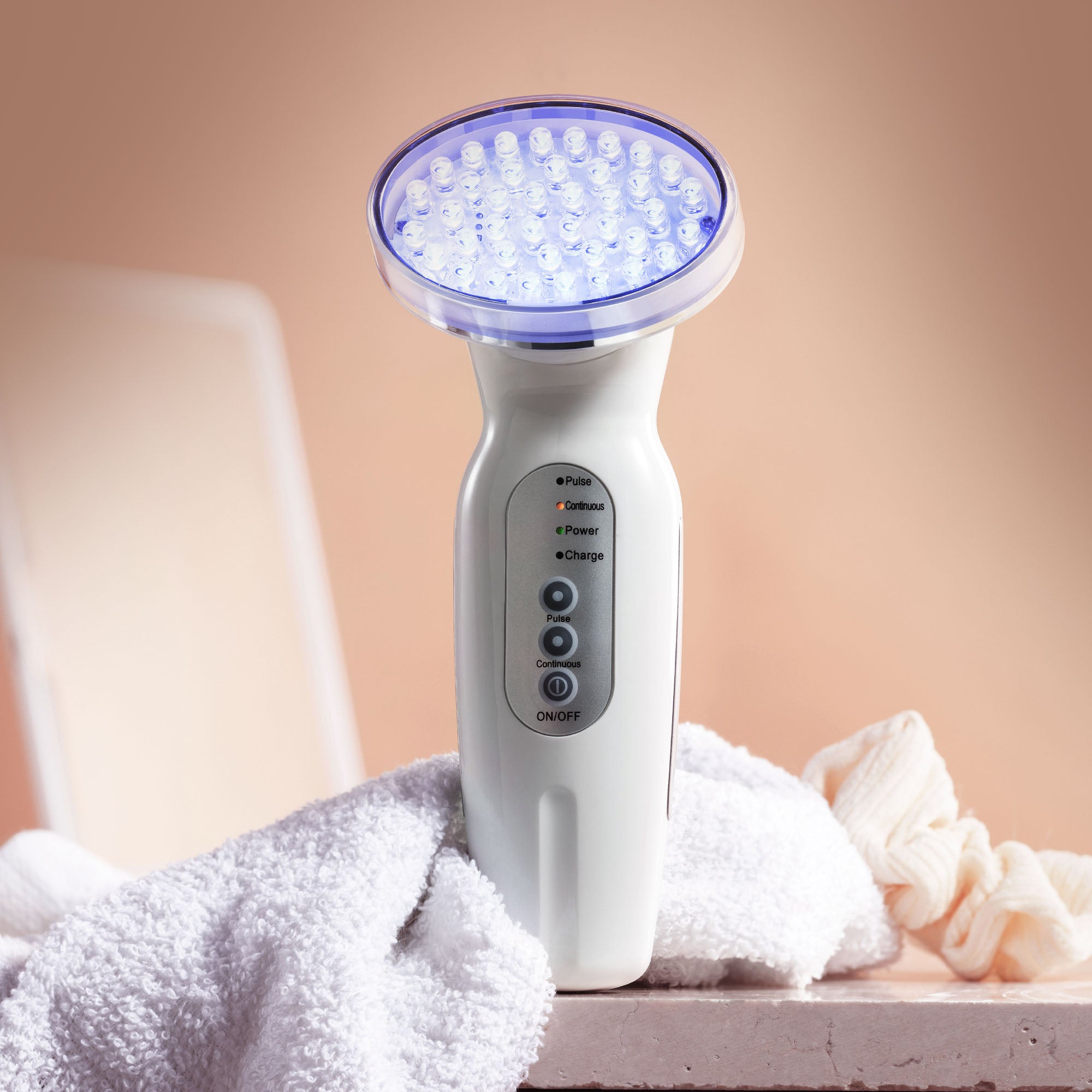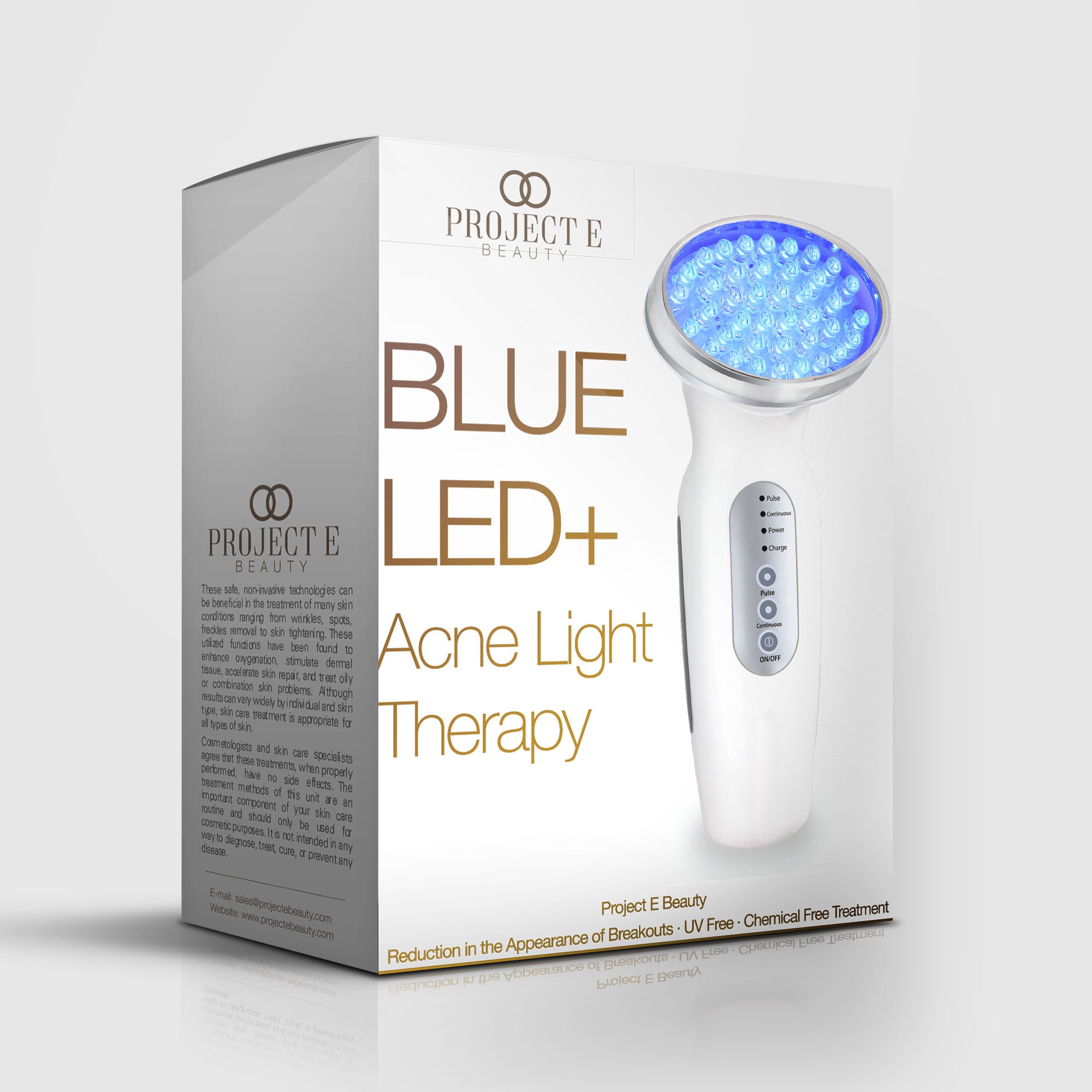 88%
Decrease in oil production
89%
Eliminates acne-casusing bacteria
99%
Use natural lightwaves

Achieve your clearest, smoothest skin ever
Clearer Skin Starts Here
Achieve Clear and Clean Skin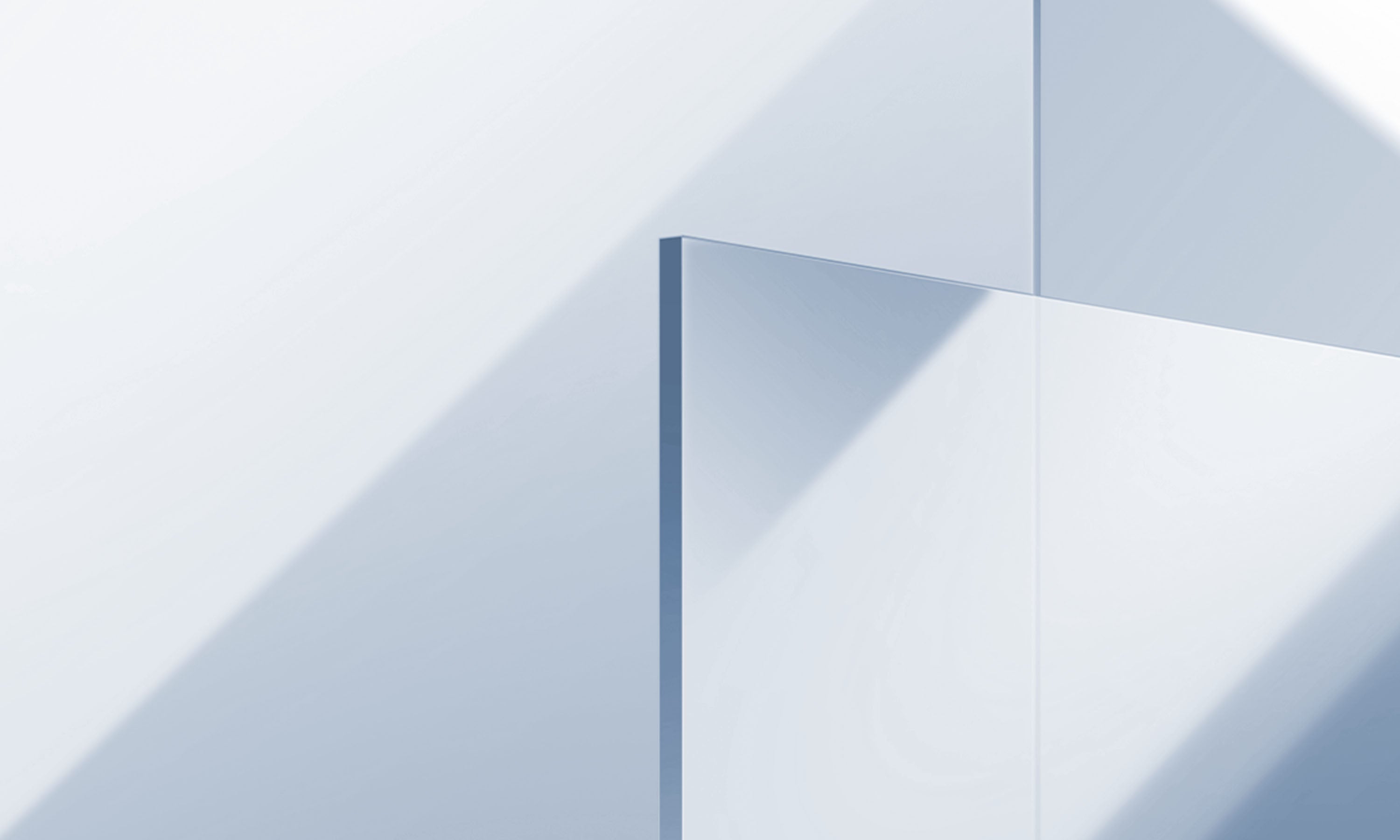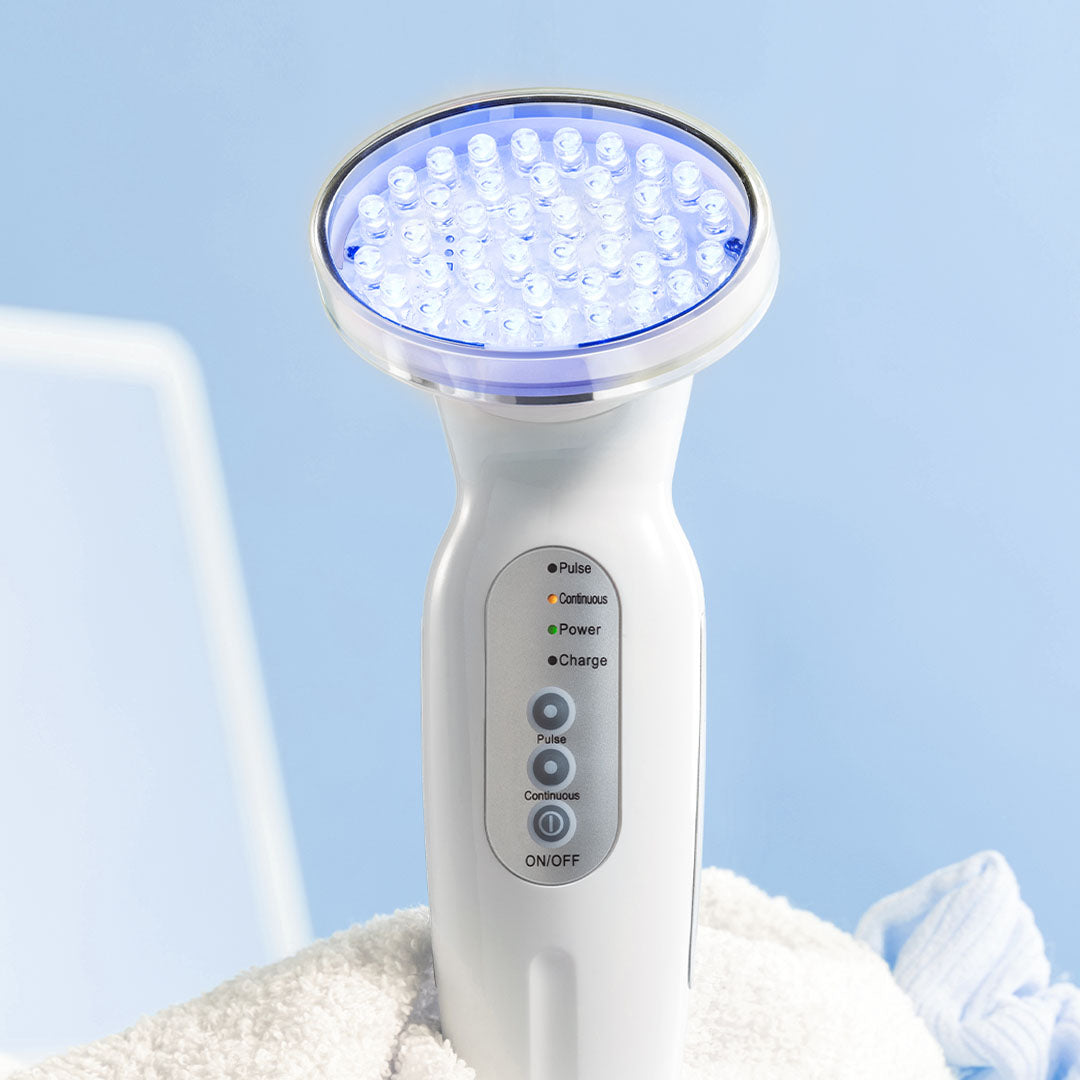 FUSS FREE TREATMENTS
Four times a week. 10 minutes pe treatment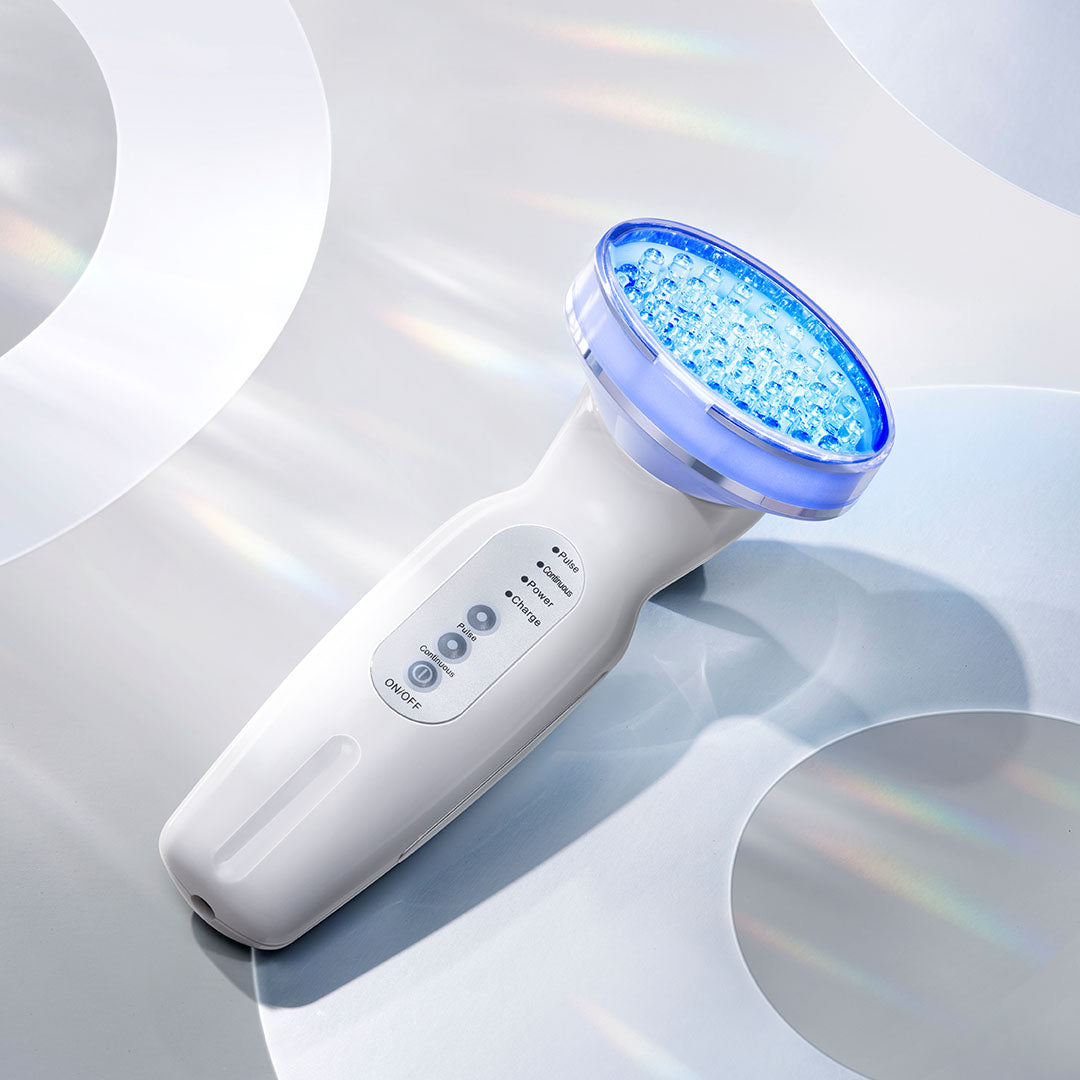 WIRELESS OPPERATION
No tangled cables while improving your skin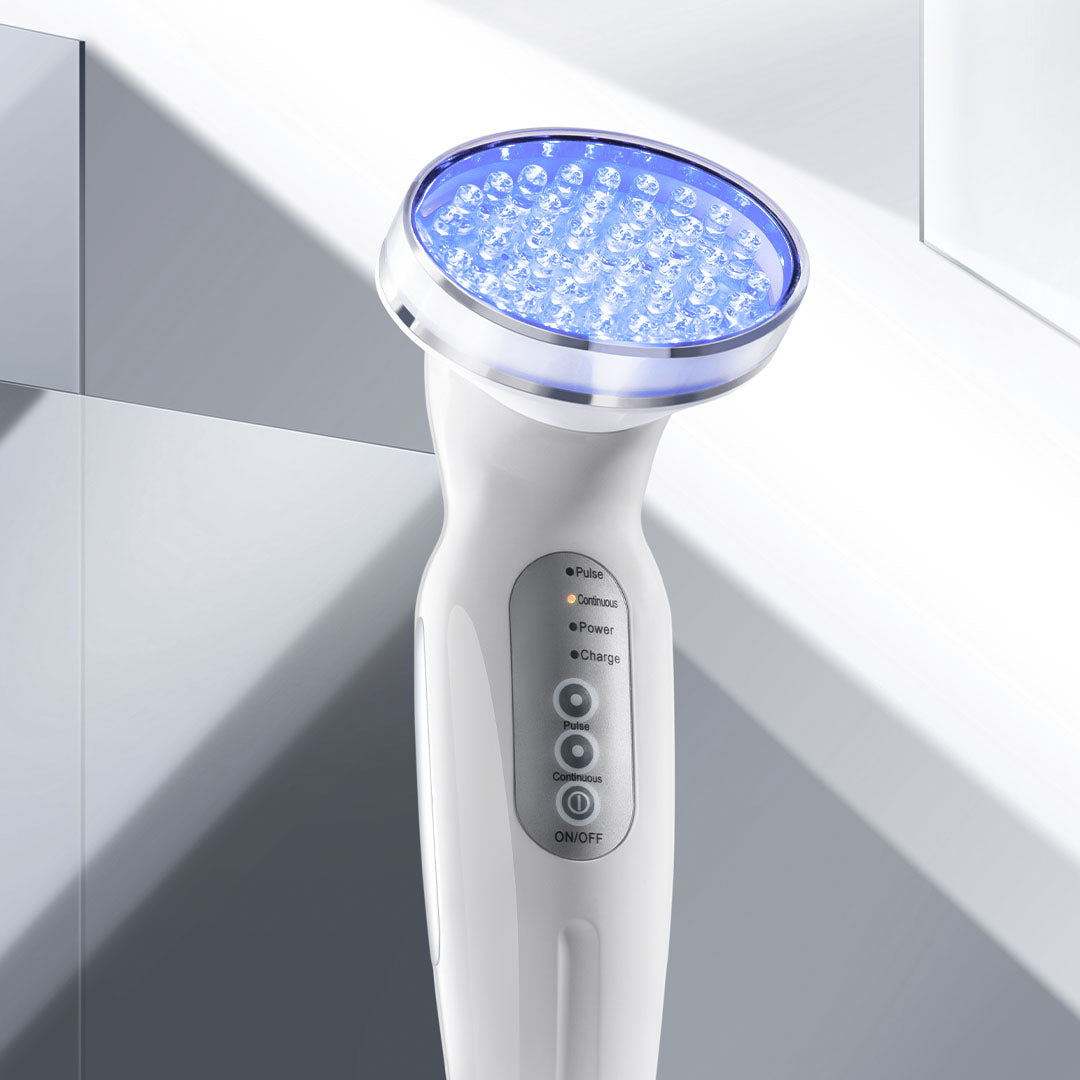 AUTO SHUT-OFF
Continuous mode automatically stops after 10 minutes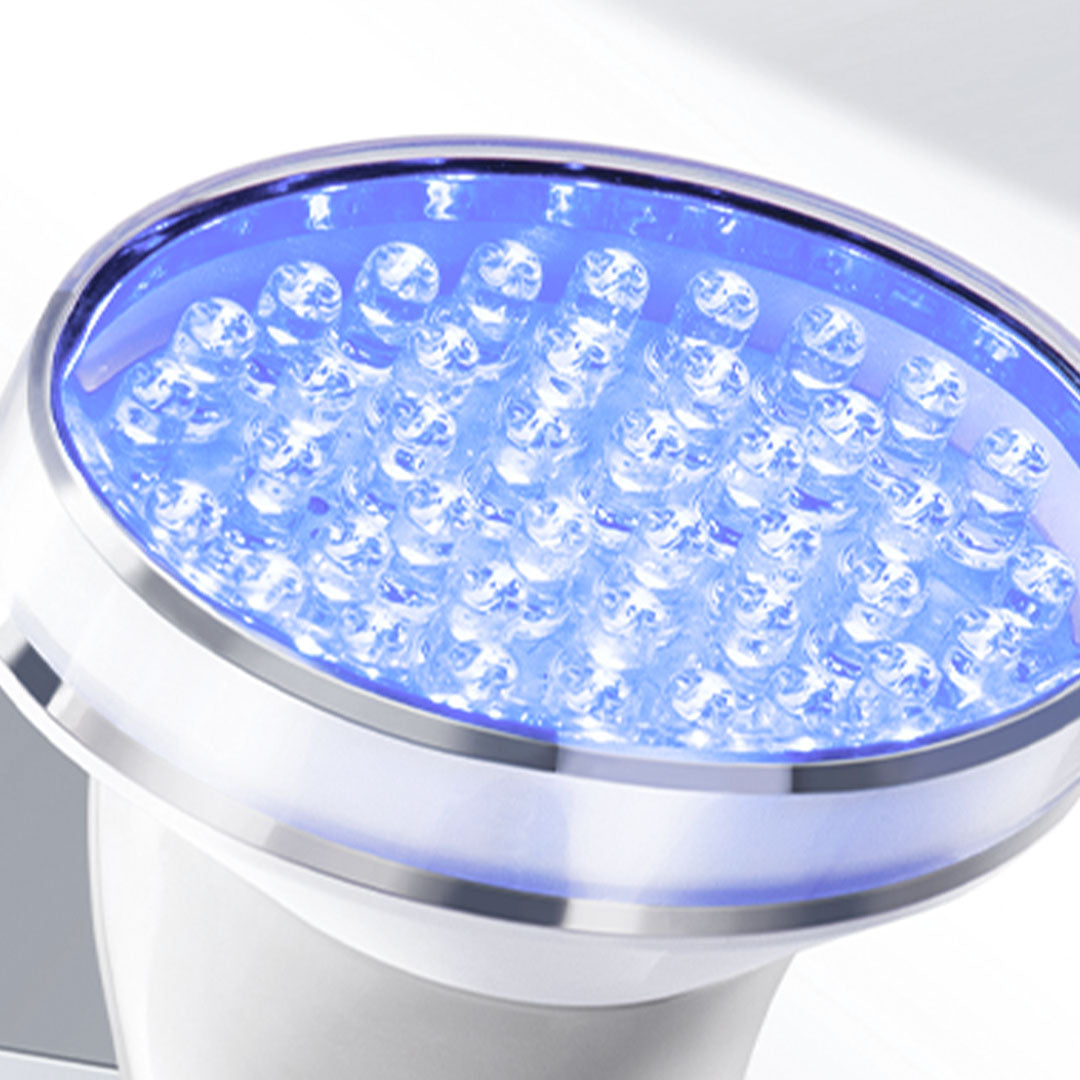 UV FREE BULBS
LED Bulbs don't emit harmful UV rays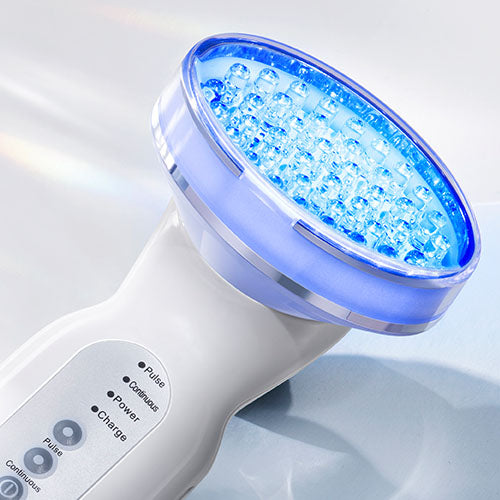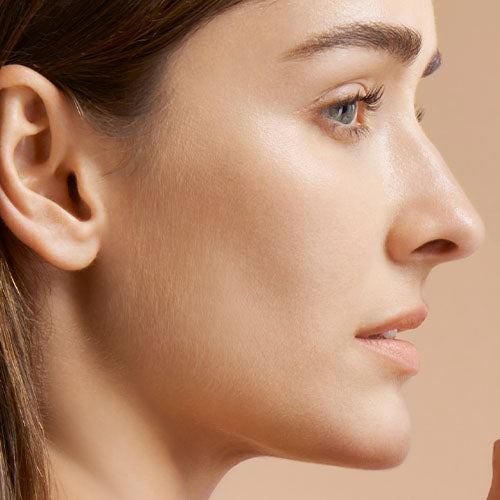 REVEAL CLEAR SKIN
BLUE LIGHT 415nm
Inidicated to treat of mild acne
REGULATES SEBUM PRODUCTION
Helps stabilize the action of oil glands for a shine-free complexion

2 LIGHT MODES
Choose your light mode: 10 minute continuous light or pulsating
40 NON-HEATING LED BULBS
Fitted with professional quality LEDs that don't damage skin

Vsibly Small Pores
Clean, unclogged pores return to their normal size and appear smaller

More Even Skin Tone
Skin surface becomes more even and dark spots/scars are reduced

Beauty on Demand
You are covered by a full 1-year manufacturer's warranty and our 30-day satisfaction guarantee.
Concern_Acne & Blemishes
Not sure if LED light therapy is right for you? First, consider your skin type and concerns. Also, proper research is key! To make a more informed decision, go ahead and consult with a skincare exp...
Read more
Need help?
Frequently Asked Questions
The suggested treatment plan is 10 to 15 minutes per session, 3 to 4 times a week. Reduce to 1 to 2 treatments a week once favorable results are noticeable.

The pulse mode emits short specific pulses of light energy, highly recommended for skin that's new to LED light therapy. Gradually transition into continuous mode for constant light energy that lasts for 10 minutes.
You can pair it with anti-acne products. The Project E Beauty Clear Care Anti-Acne Essence can be applied on the skin before or after using this LED device.
1. Main Unit x 1
2. Charging Cable x 1
3. Eye Protectors x 1
4. User Manual in English x 1
It actually works!
 It can take some time to use if you need to treat your whole face, but I get acne on my cheeks and I love that the surface covers one whole side for me. The instructions suggest moving it across your skin during use, but because it covered the area I needed without moving I just held it in one place and had great results with no drying or irritation. When I can feel a breakout forming under my skin, I just use one round of each setting on both sides one time (total 40 min) and the next day I wake up smooth again.
Worth it- helping to heal my acne
I've had acne for about 20 of my 31 years, and this thing gets the job done. I know the photo comparison I included is in two different lighting scenarios, but I think it really demonstrates the difference I've seen in my skin. Even with makeup (like in the pic), my face is sooo much smoother. This product, coupled with proper skincare products, has made a huge difference in my acne. I could tell within the first few uses that my skin was calmer and more even. I typically use it with a moisturizing gel so that it glides over my face. Highly recommend it!
Efficace sur les boutons
Je l'utilise depuis un mois les cicatrices de mes boutons sont toujours là mais j'ai une réelle amélioration au niveau des boutons d'acné et des microkystes je suis réellement contente de ce produit par contre moi je l'utilise tous les jours je ne fais pas de pause comme conseillé