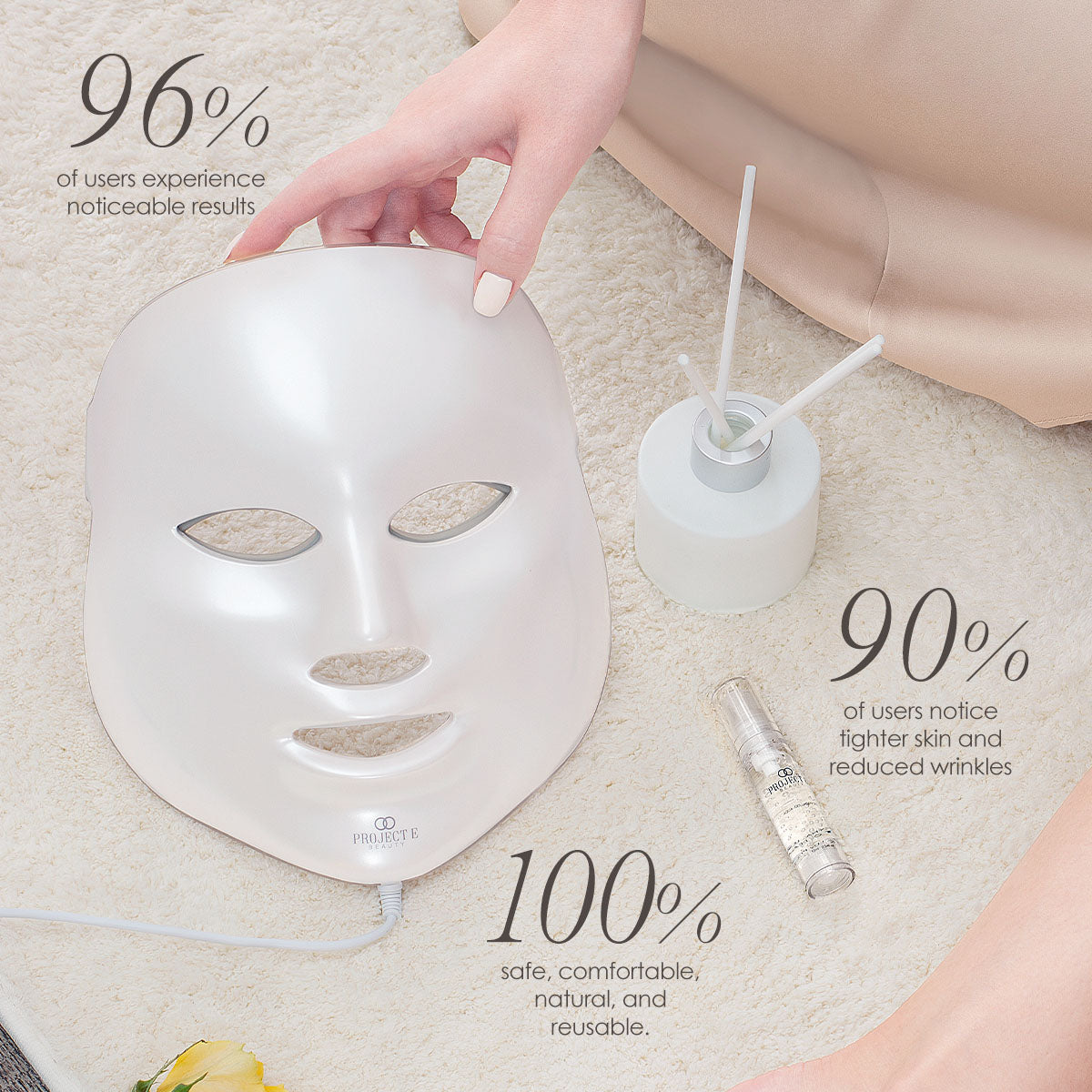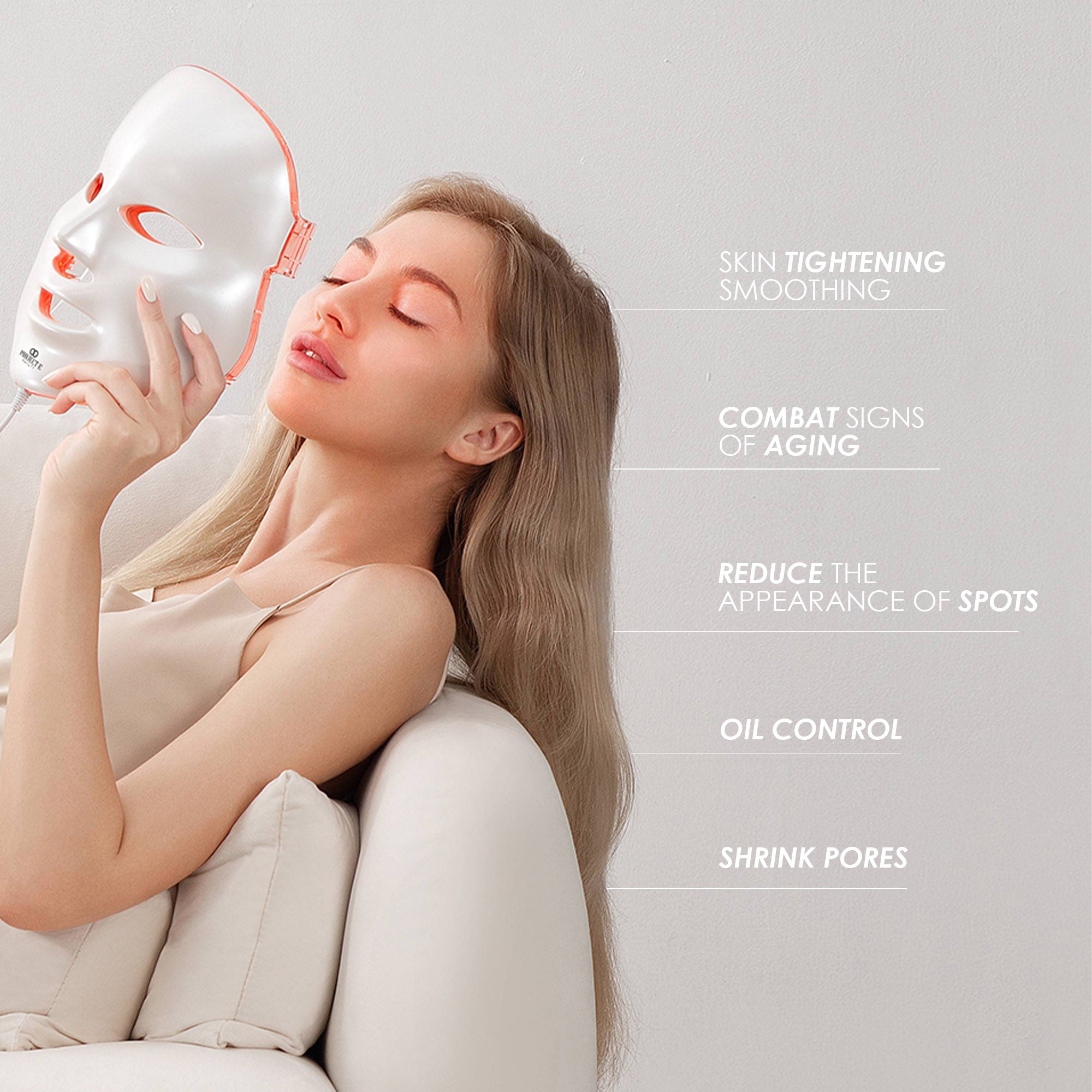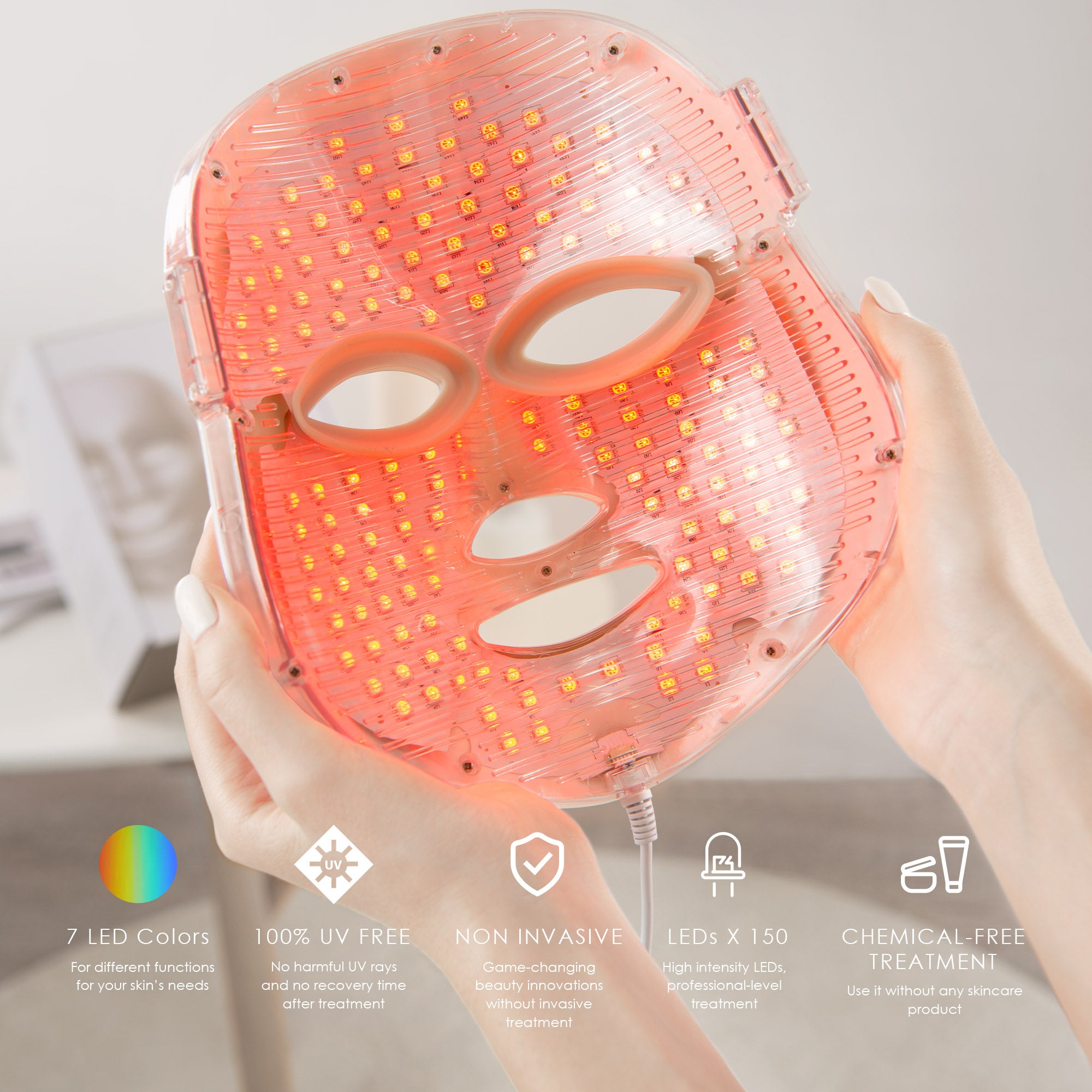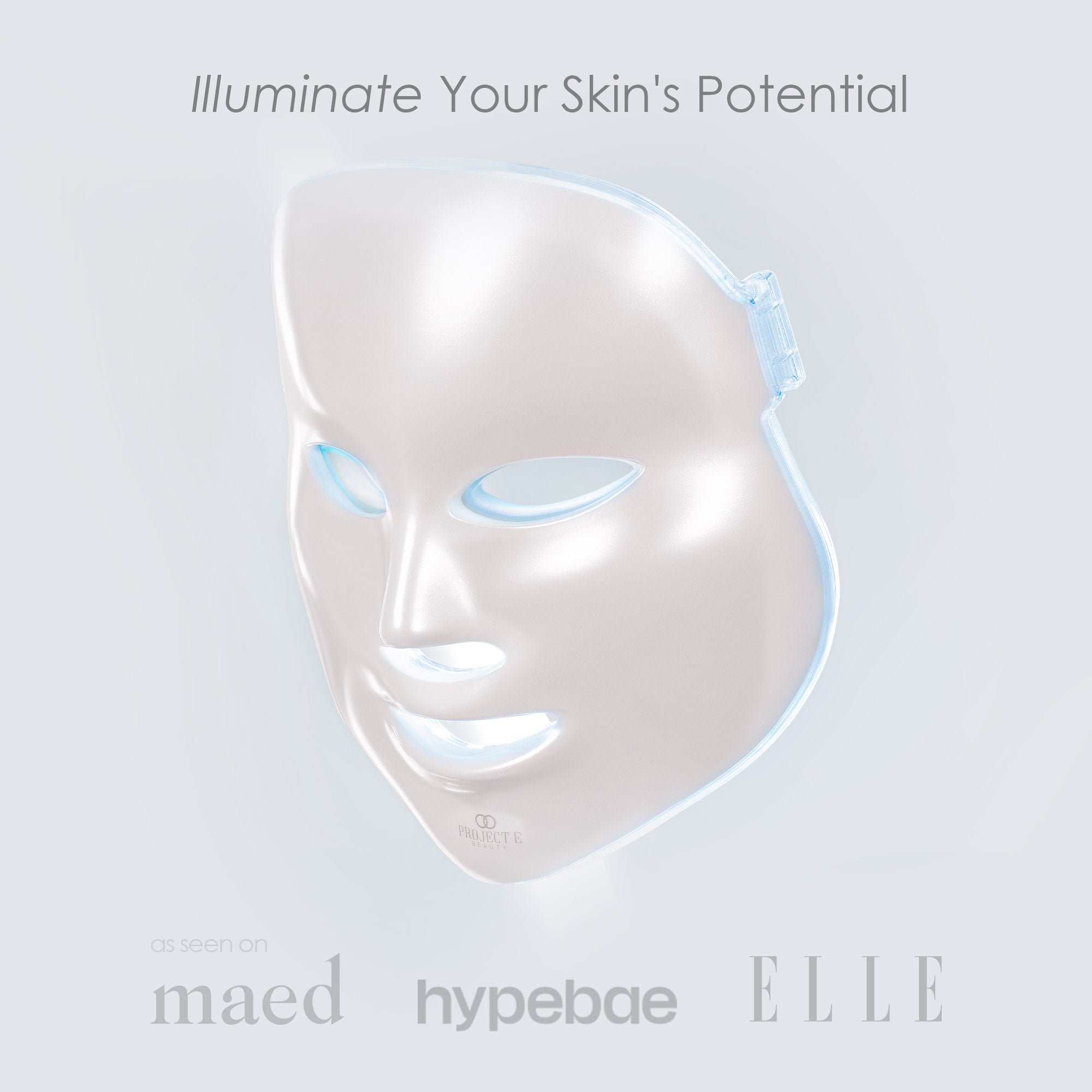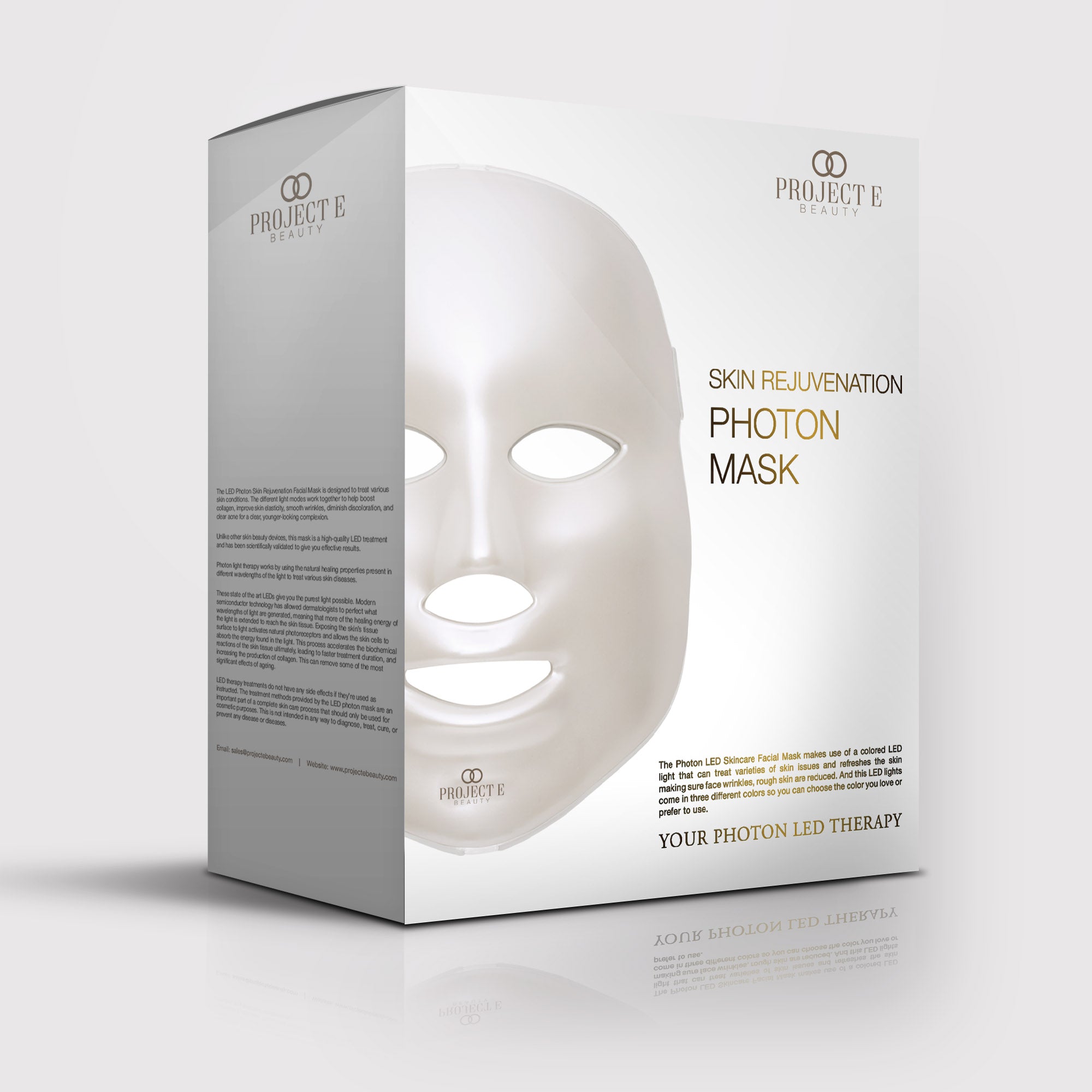 Skin Rejuvenation Photon Mask
Sale price

$139.90
Regular price
(/)
---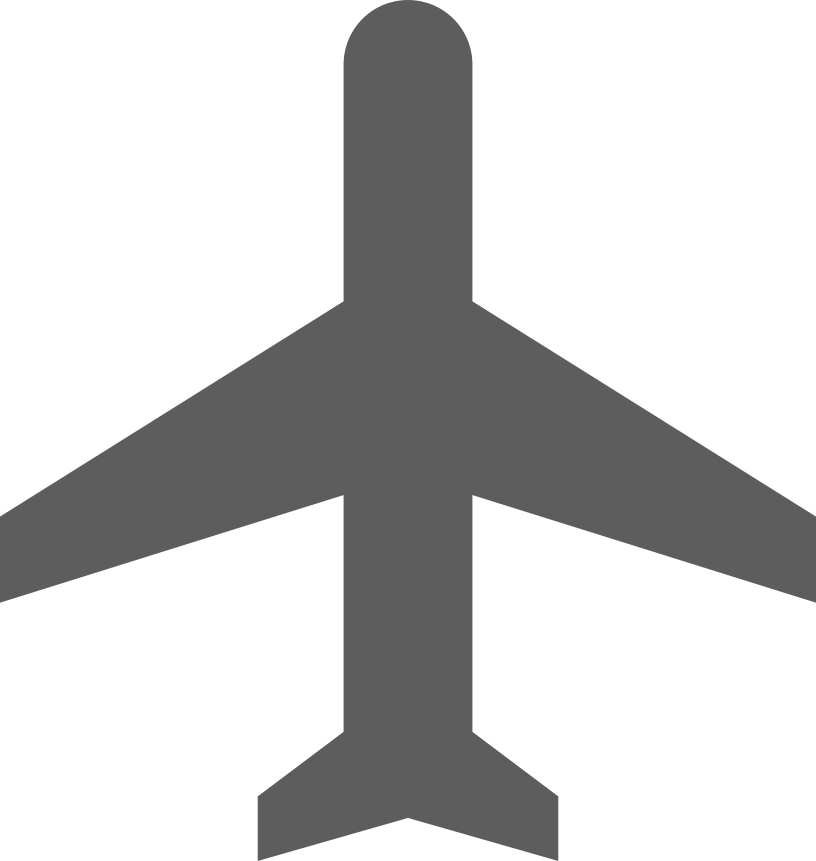 Free Worldwide Shipping on order $100+

30-Day Satisfaction Guarantee
12-Month Warranty on Devices
Secured and trusted checkout with:
Skin Rejuvenation Photon Mask
Designed for facial beautification, uses natural light waves, which are transmitted by LEDs into the skin. The light activates photoreceptors in skin cells, producing energy for absorption by skin components, to beautify your complexion.
Skin Rejuvenation Photon Mask
Sale price

$139.90
Regular price
Choose options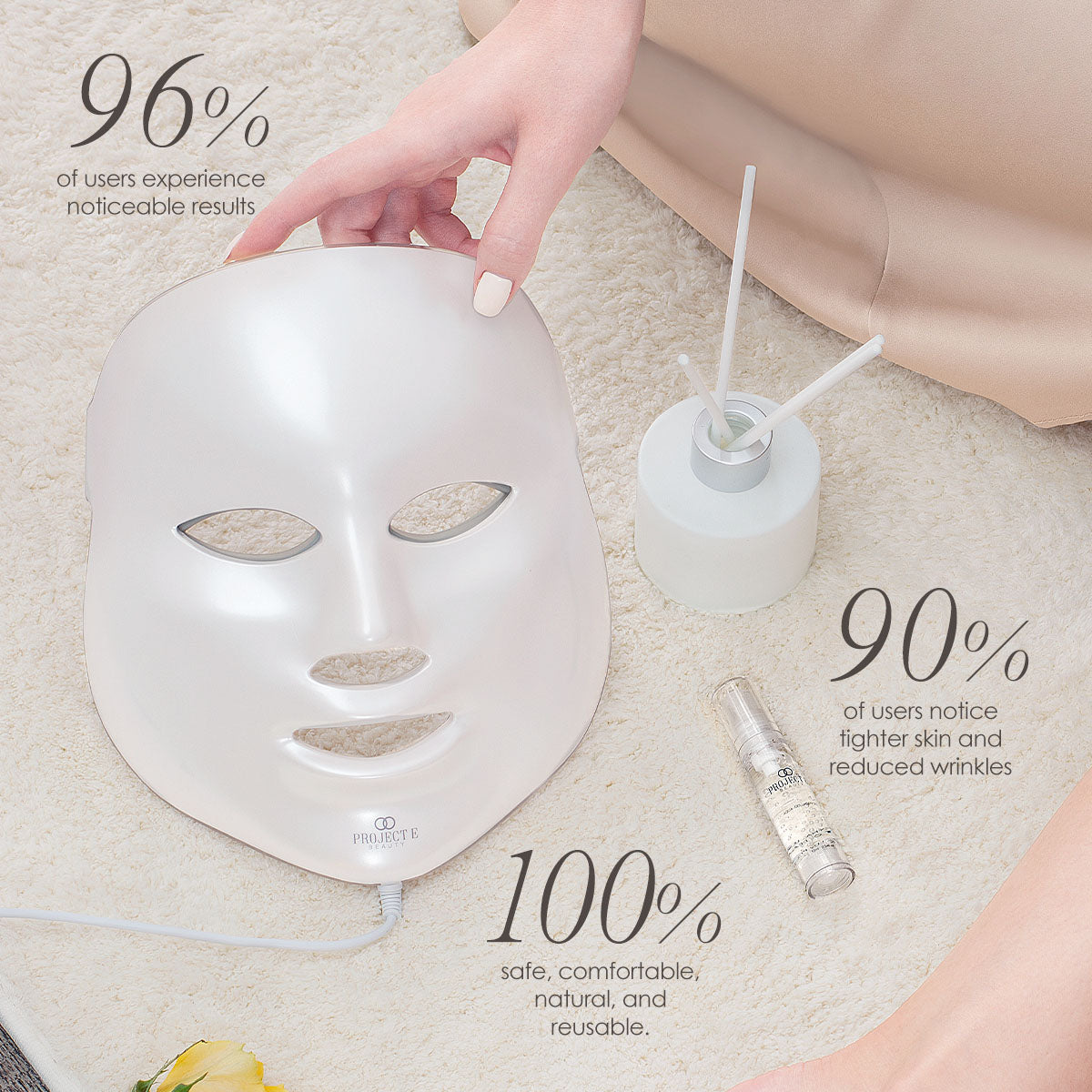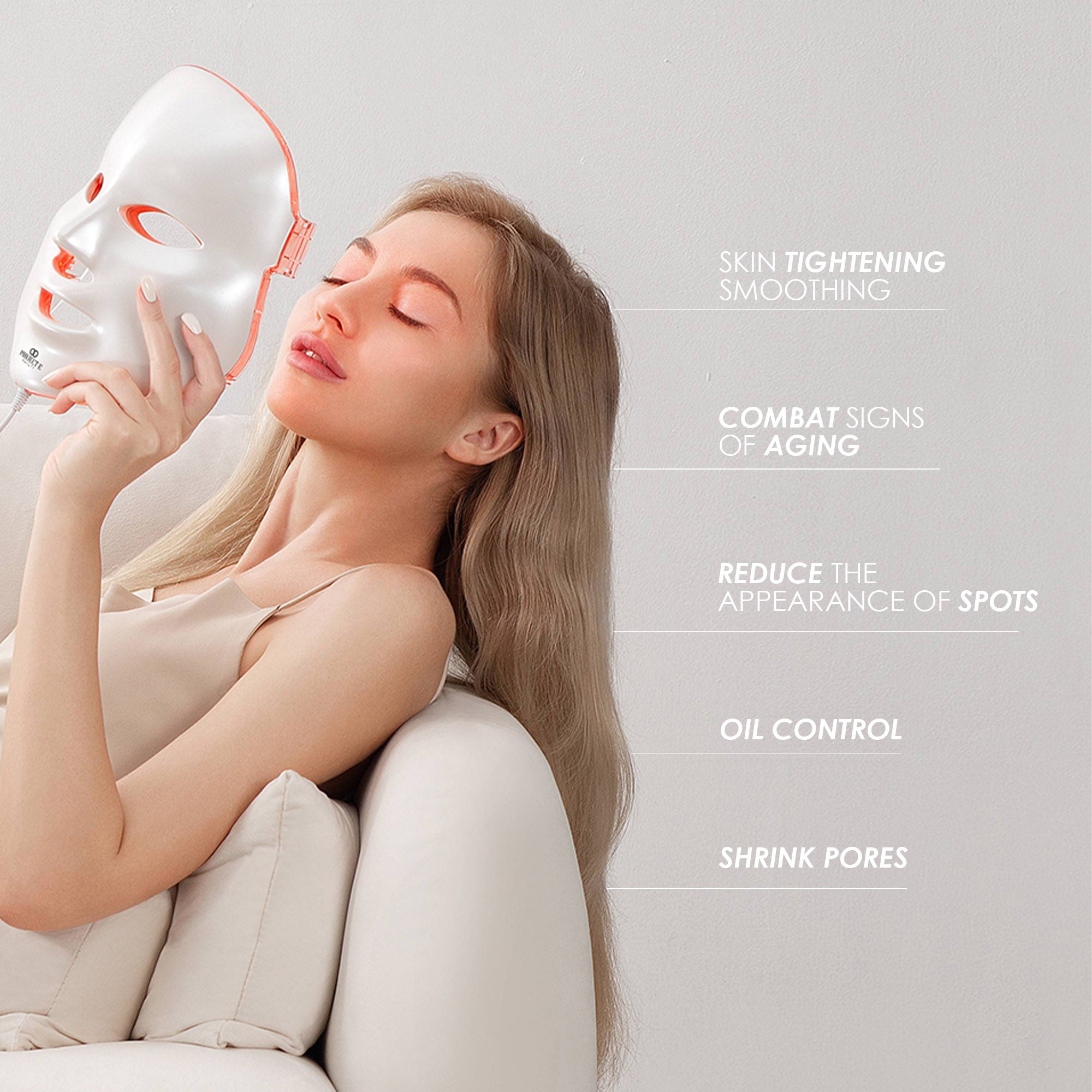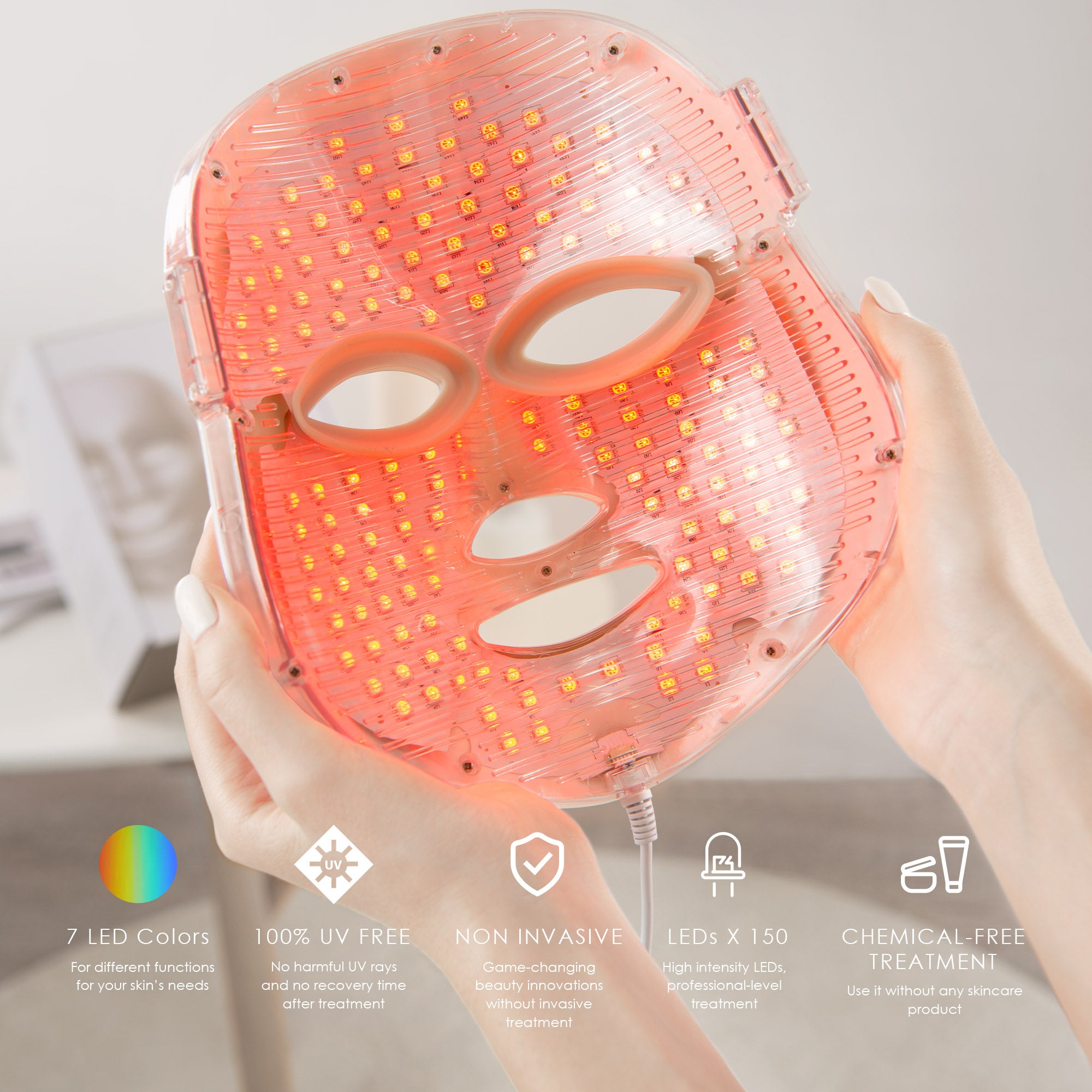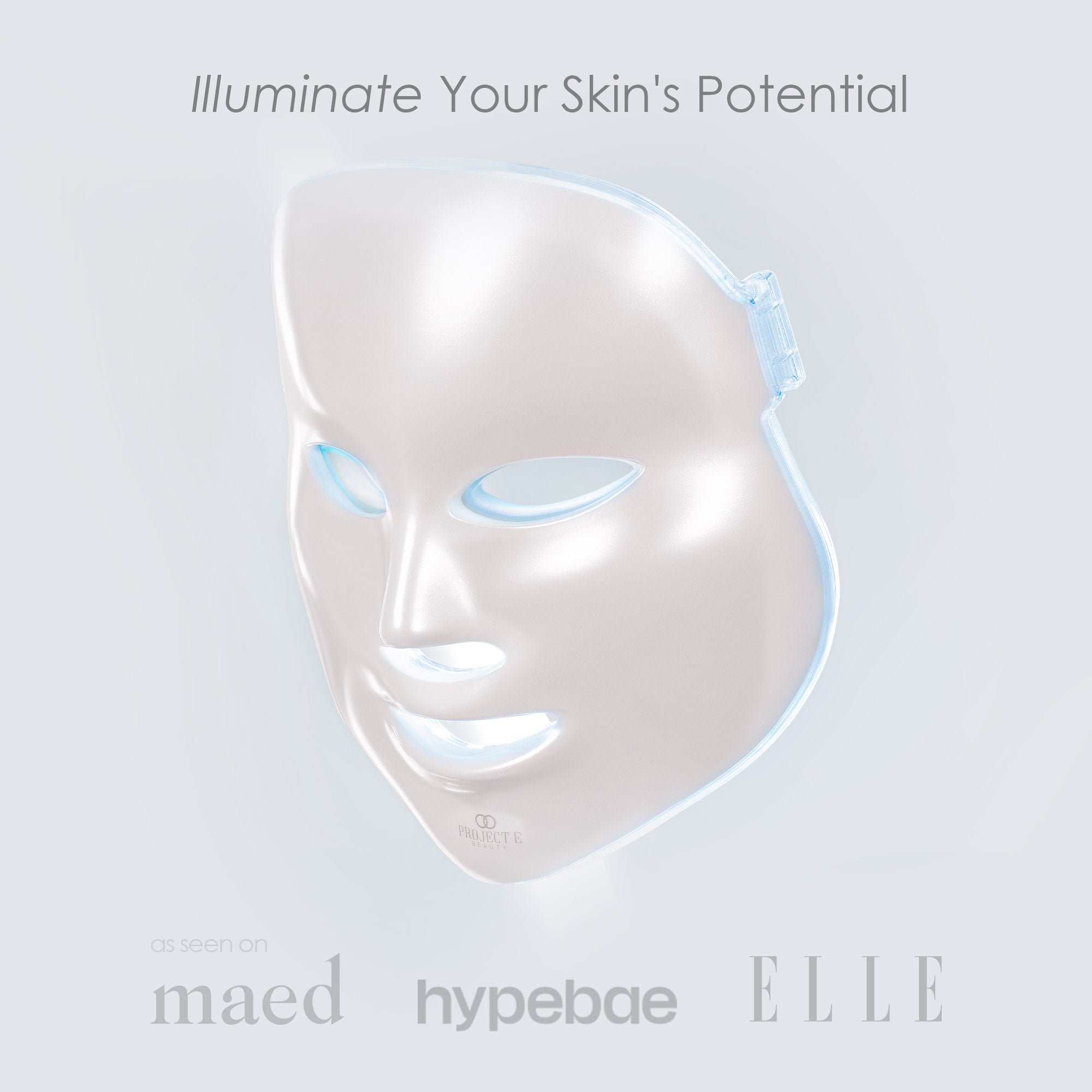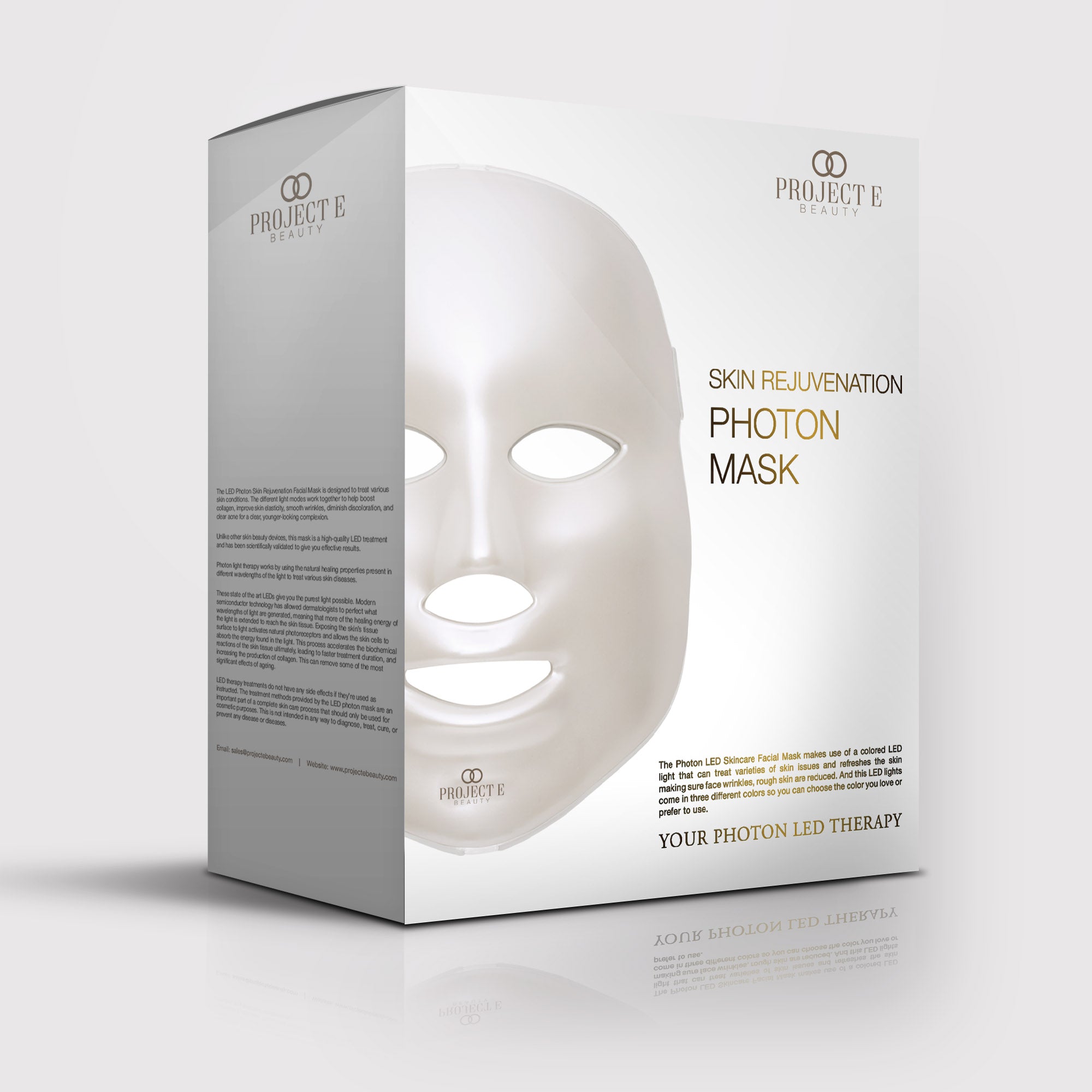 96%
proven high-performance anti-aging results
100%
safe, comfortable, natural, and reusable.
90%
clears and tighten your skin, reduce lines and wrinkles.
Transformative Power of LED Masks
Radiant, rejuvenated skin with diminished fine lines, smooth texture, reduced acne scars, and a more even complexion.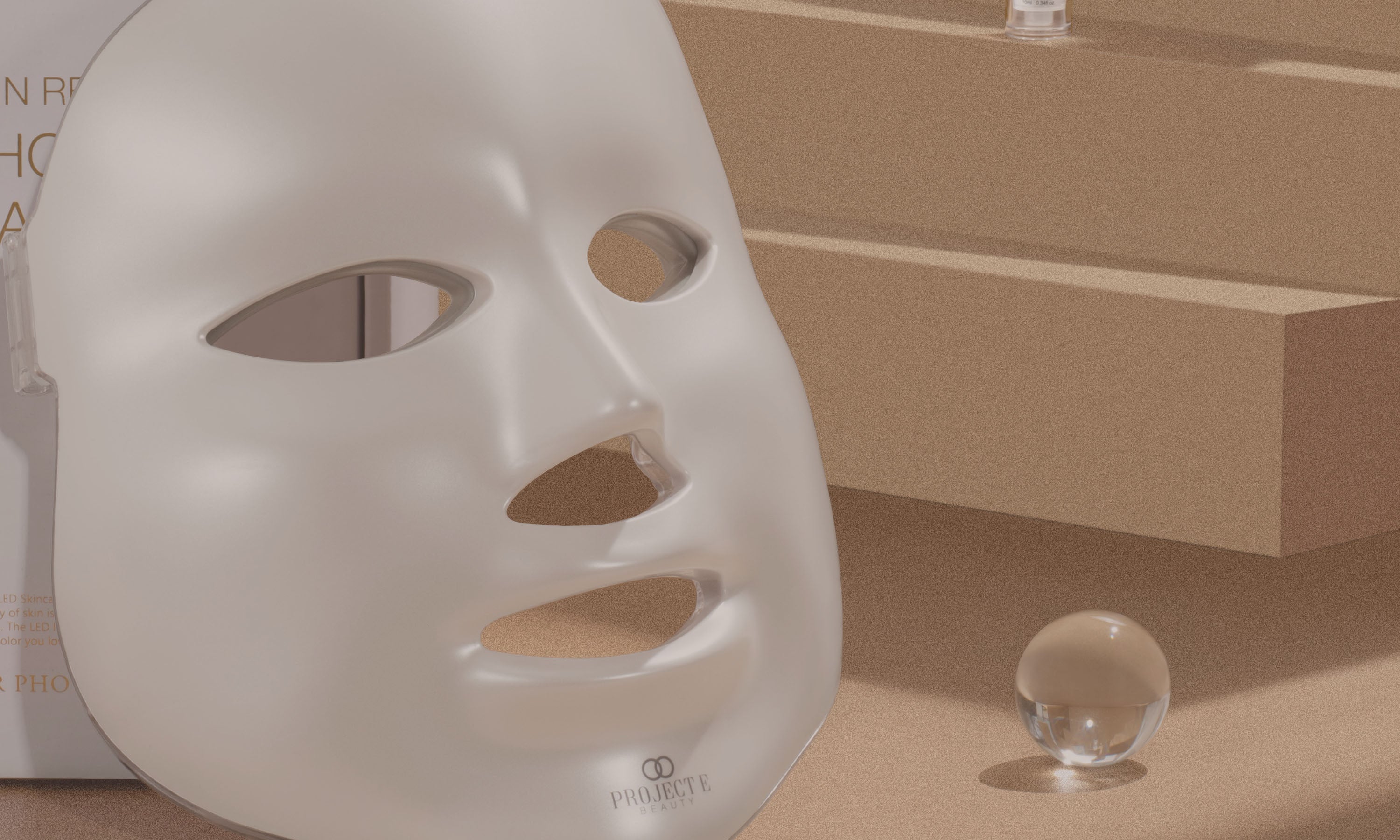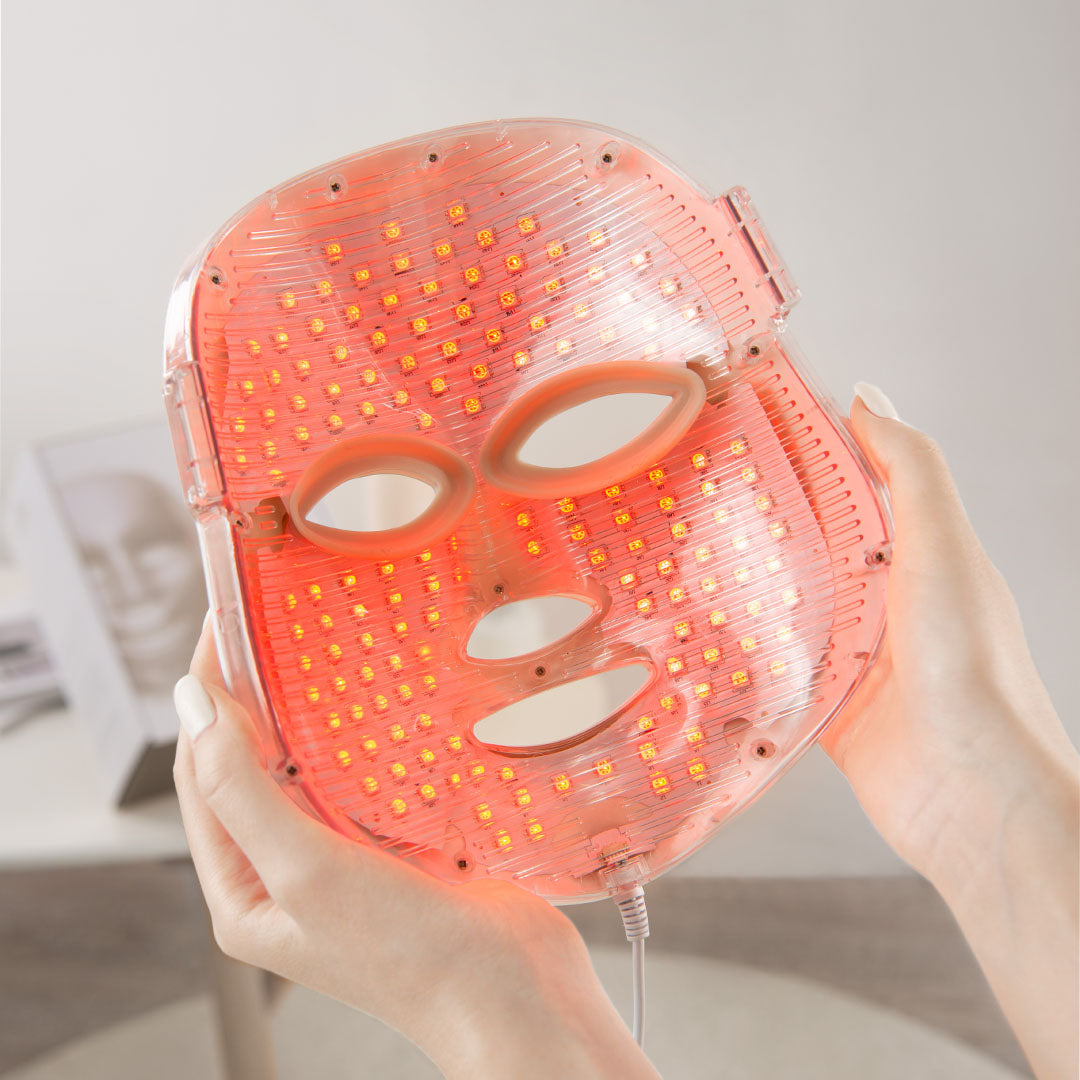 150 UV-FREE LED BULBS
Uses non-heating LED bulbs that won't harm the skin's surface.
NO SIDE EFFECTS
No known adverse effects and does not require recovery time.
AUTO TIMER SETTINGS
Set up to 60 minutes of treatment time with automatic shutoff.

Regulates oil and preserves moisture
Regulates sebaceous glands for a shine-free complexion without over-drying

Combats skin that shows signs of aging
Light Therapy rejuvenates your skin, revealing a youthful and radiant appearance
Reveals smoother and even complexion
Corrects uneven skin pigmentation, resulting in radiant skin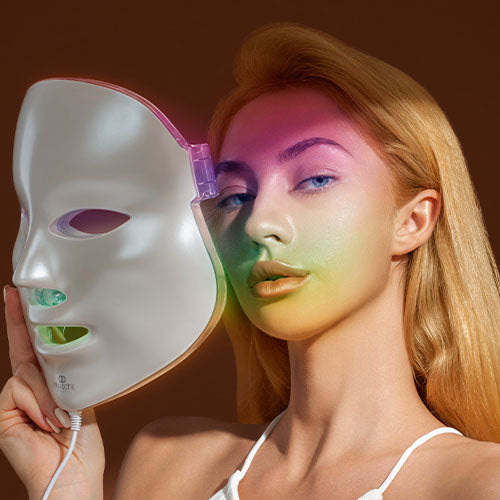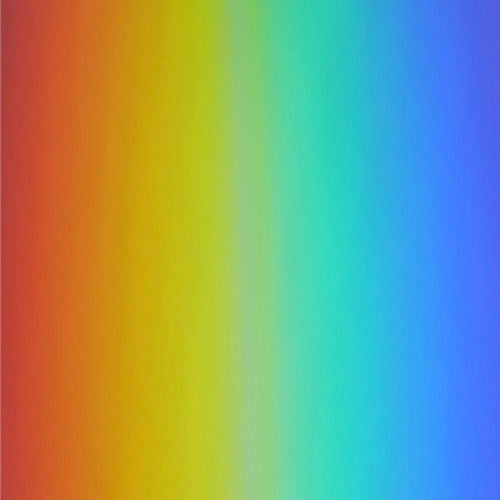 7 LED Light Colors
Backed by Science
BLUE-460nm
Excellent effect of beauty, improve sensitive skin

RED-630nm
Stimulate skin cells to excrete collagen to firm and smooth texture

GREEN-520nm
Anti-aging, smooth wrinkle and fine lines

CYAN-460+520nm Inflammation skin mitigation

YELLOW-630+520nm
Fade dark spots, freckles, and blemishes

PURPLE-460+630nm
Improve lymph metabolism, microcirculation

WHITE-MIX
Relaxing, Restoring a younger and healthier skin
Designed for Facial Beautification
For Different Treatment You Skin Need
Relaxing Skin Solution
The light activates photoreceptors in skin cells, producing energy for absorption by skin components, to beautify your complexion.

SPA Quality Skin Treatment at Home
Our UV Free non-heat producing LEDs penetrate your facial tissue to boost collagen, clear and tighten your skin, reduce lines and wrinkles, improve skin color, and much more.

Beauty on Demand
You are covered by a full 1-year manufacturer's warranty and our 30-day satisfaction guarantee. Our customer service team will handle all your inquiries within 12 working hours.
What we like most about this LED mask is that the light delivered for both red and blue light modes, (red light is at 630 nm and blue light at 415 nm).

The UV-free and non-heat emitting lights are safe for your skin and penetrate the skin layer to boost collagen development, tighten the skin, reduce fine lines and wrinkles, and improve your complexion by clearing spots and pigmentation.
This mask has an array of lights which target a number of skin concerns. Notably, it uses yellow light to gradually break down dark spots over time.
If you want to experiment with LED masks without breaking the bank, this offering features lights that kill bacteria under the surface, calms skin, reduces fine lines and wrinkles, all for just over $100.

Need help?
Frequently Asked Questions
LED Light Therapy has been thoroughly tested, evaluated and validated by hundreds of Universities, Medical Labs and most importantly NASA. Actually, there have been over 2000 reports and documents written on this technology.
No, it does not caused any pain at all. Actually, it has a very smoothing and calming effect.
Please fully charge the control box before the treatment and the fully charge time is about 4.5hrs. Also, if the mask is out of power, it will just blackout even when connected by the plug socket. It is because the maximum charging power could not cover the LED power output.
The suggested operating time is between 10 and 15 minutes. More than likely, you will want to start with one 10-minute treatment, 4 times a week to start, unless otherwise directed by a doctor. Once you have achieved your initial goals, you will, more than likely, want to drop down rousing the device only twice a week. As the LEDs provide a pure and powerful output, these few treatments will be sufficient.
The design of this mask does not cover the eye area. Therefore, it is not needed to put on eye protections while performing treatments. However, prevent direct look to the LED and close your eyes during the treatment are suggested.
1. LED Facial & Neck Mask X 1 2. Remote Control X 1 3. Power Cord X 1 4. Full English User Manual X 1