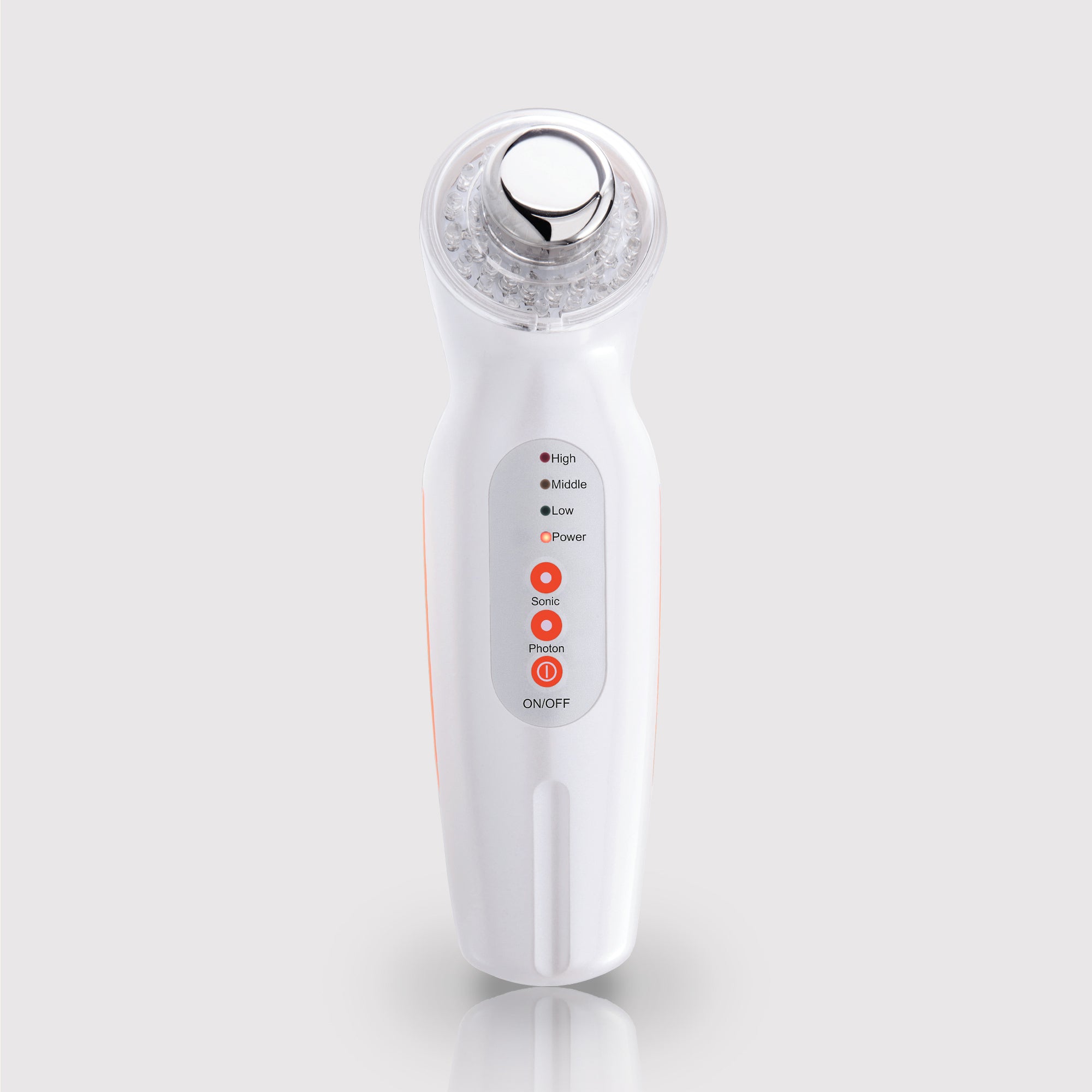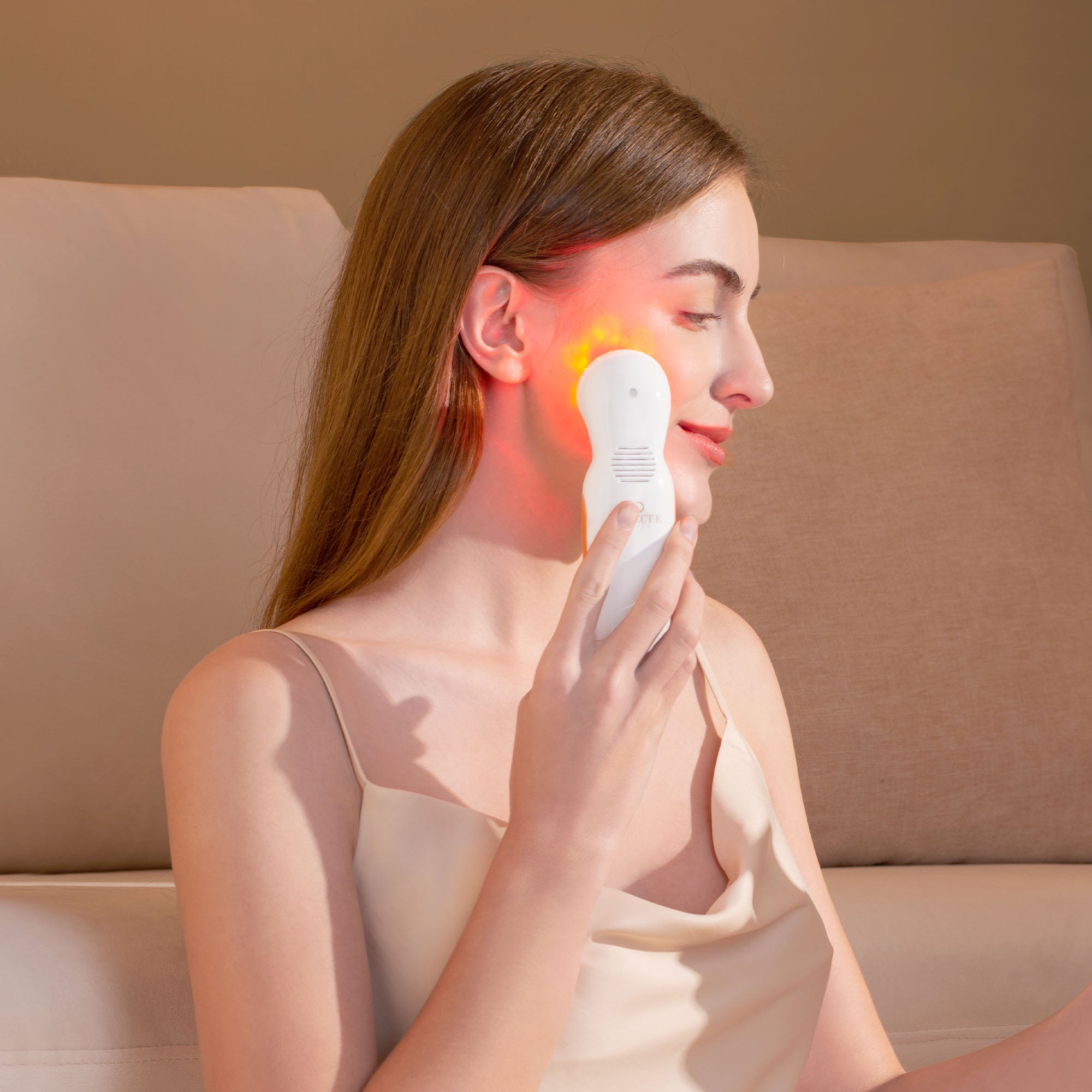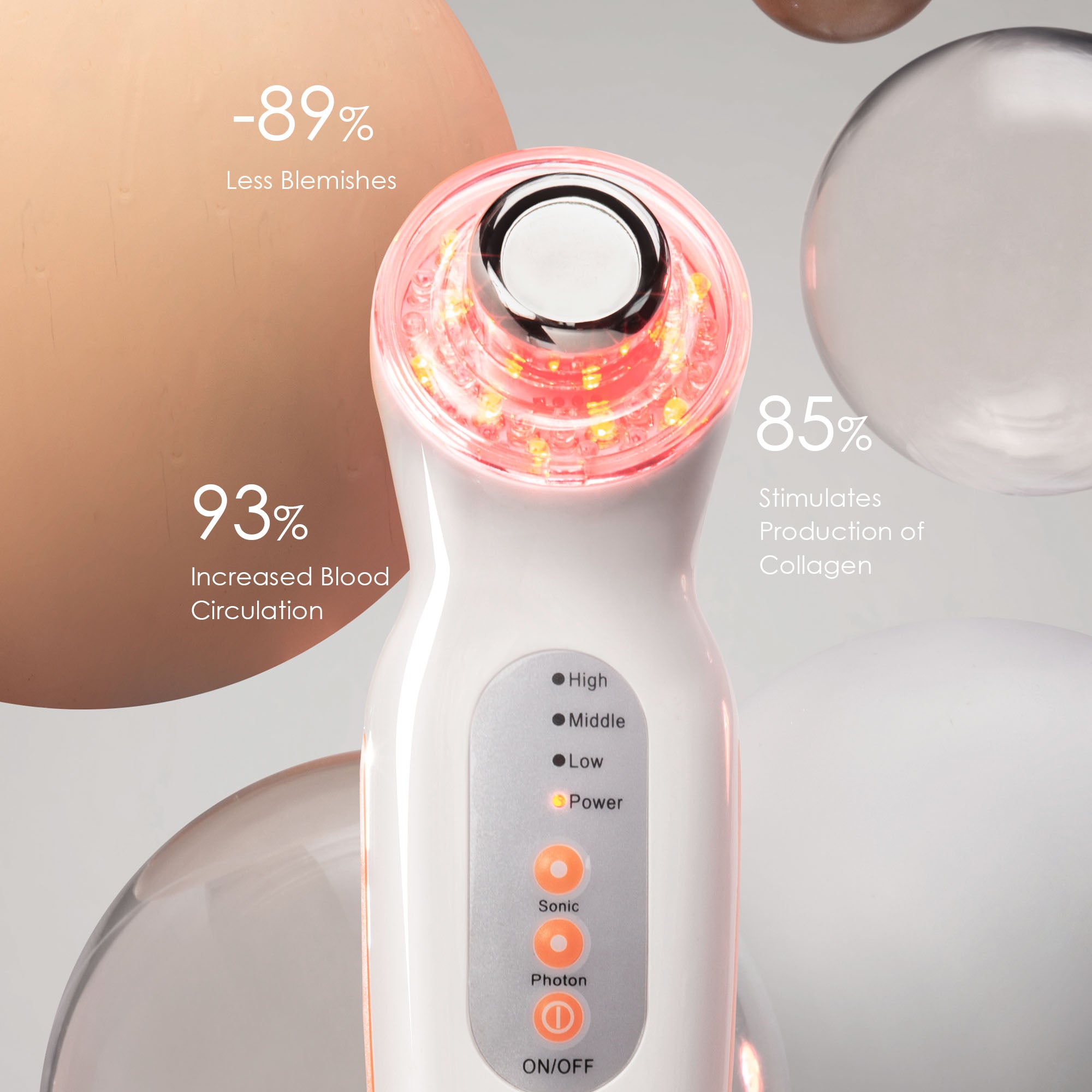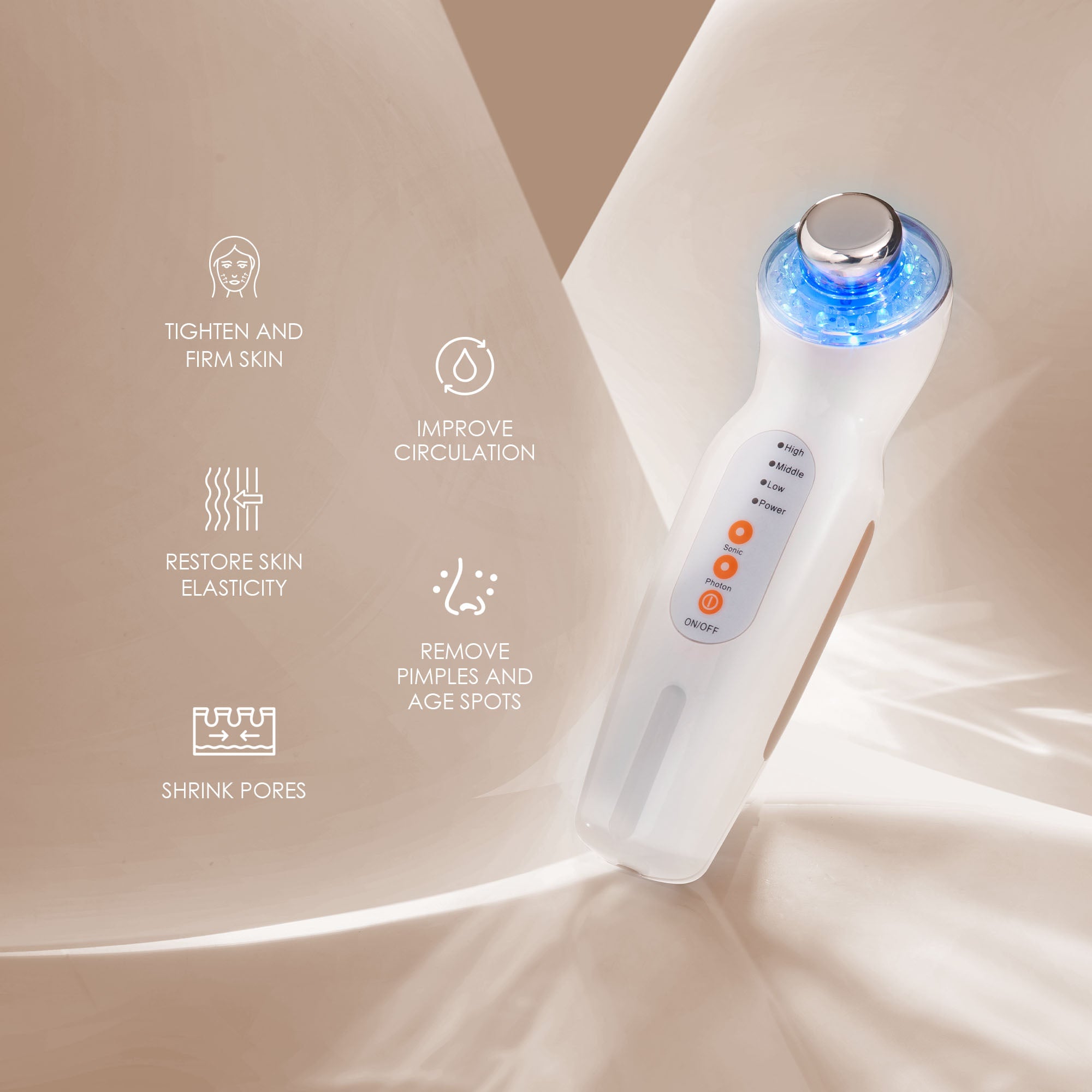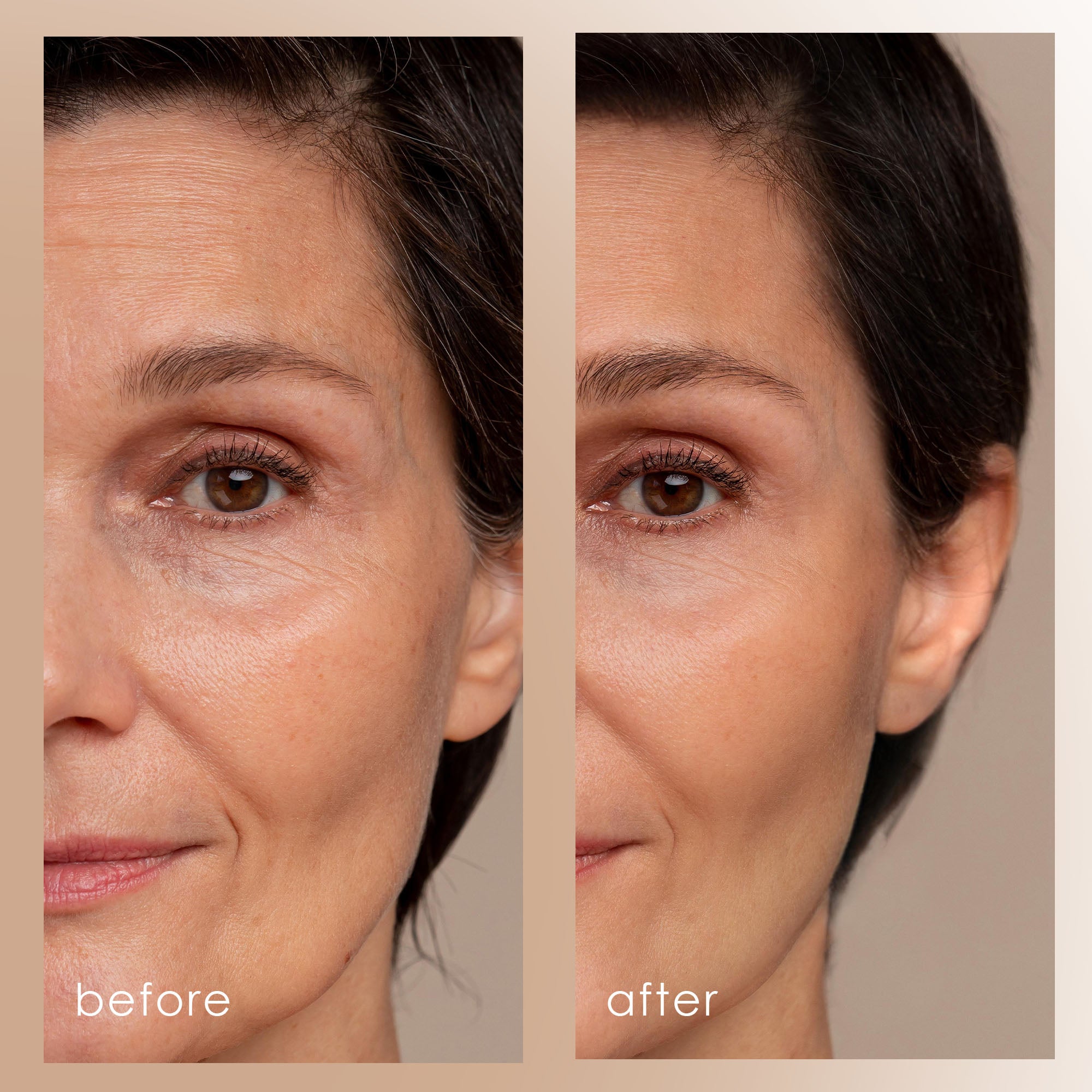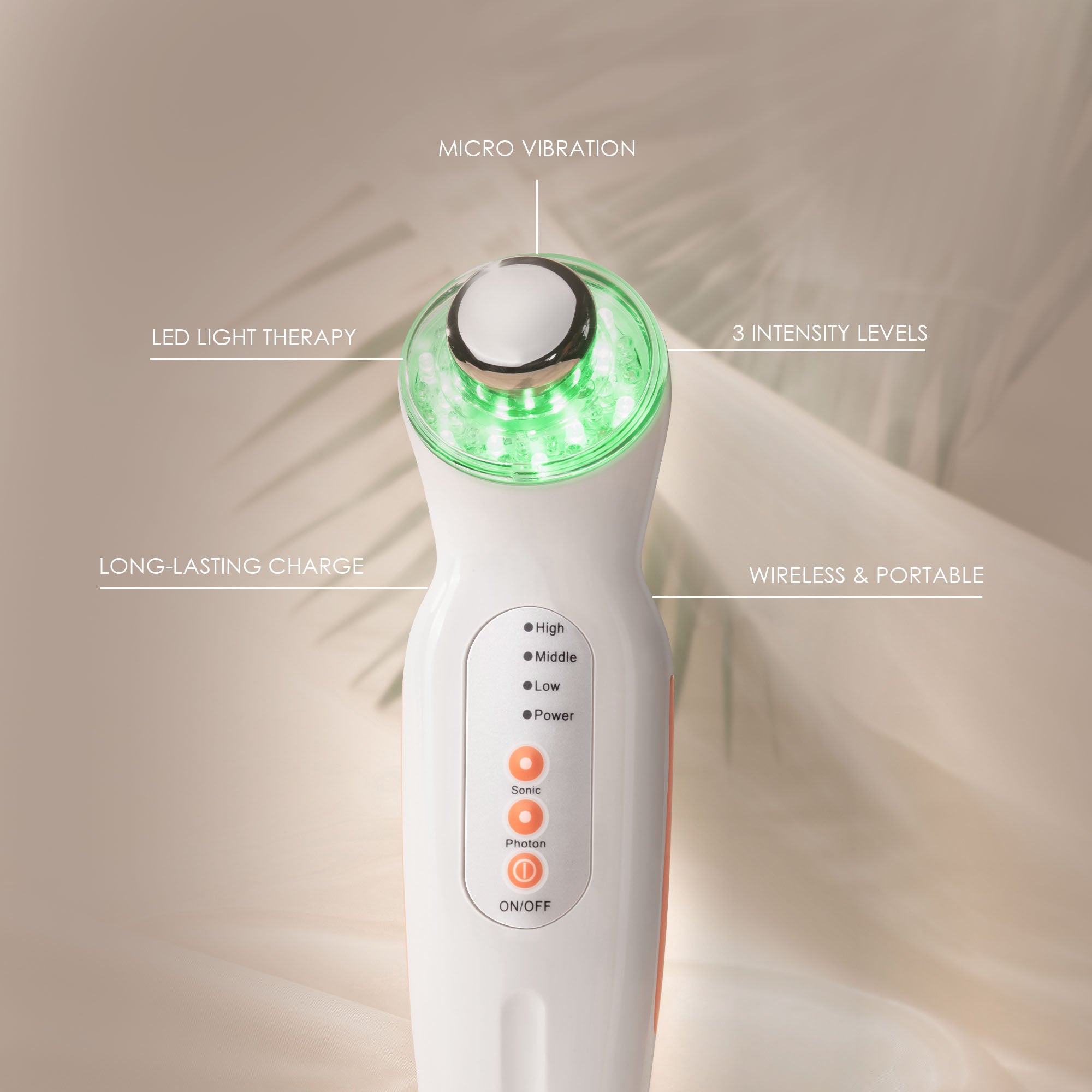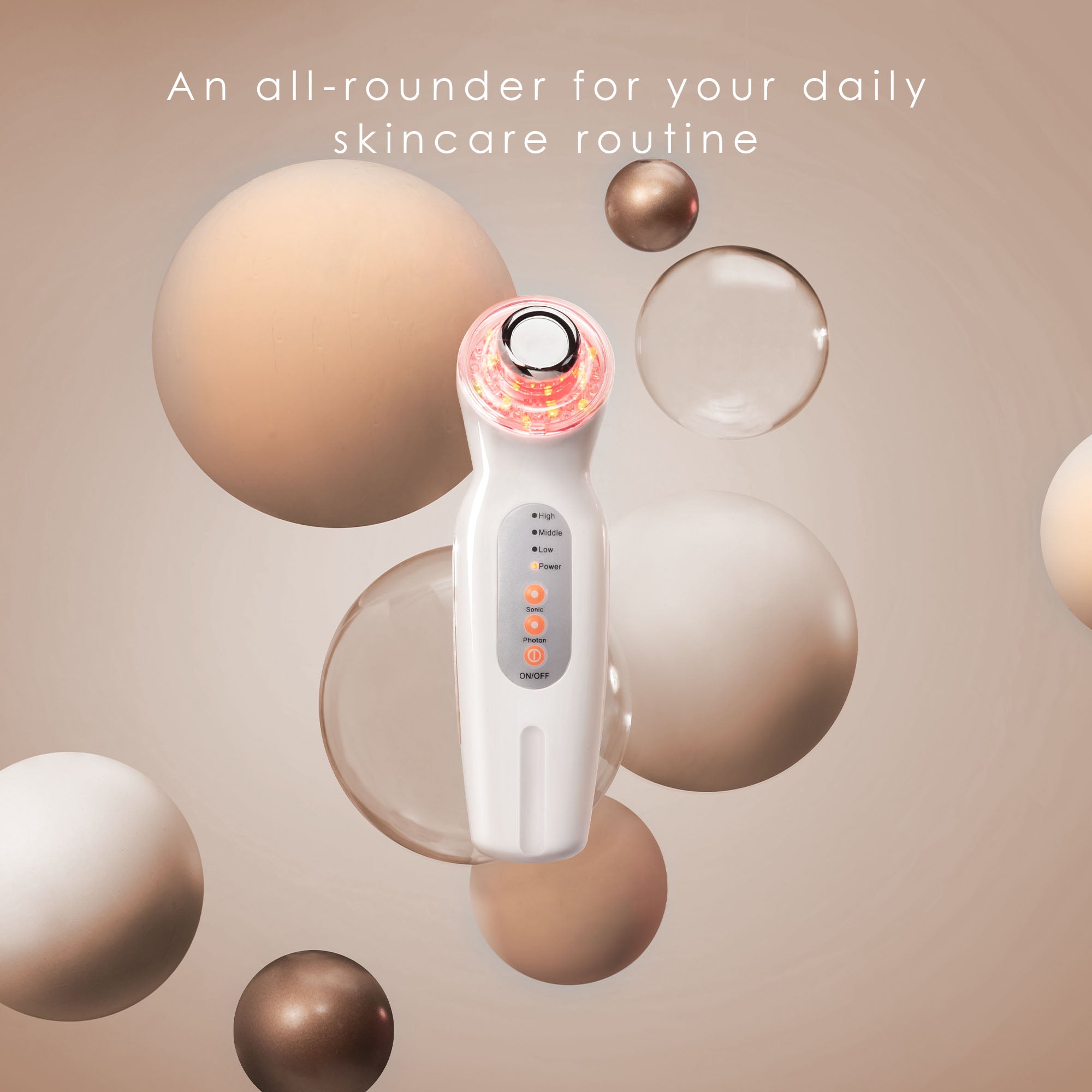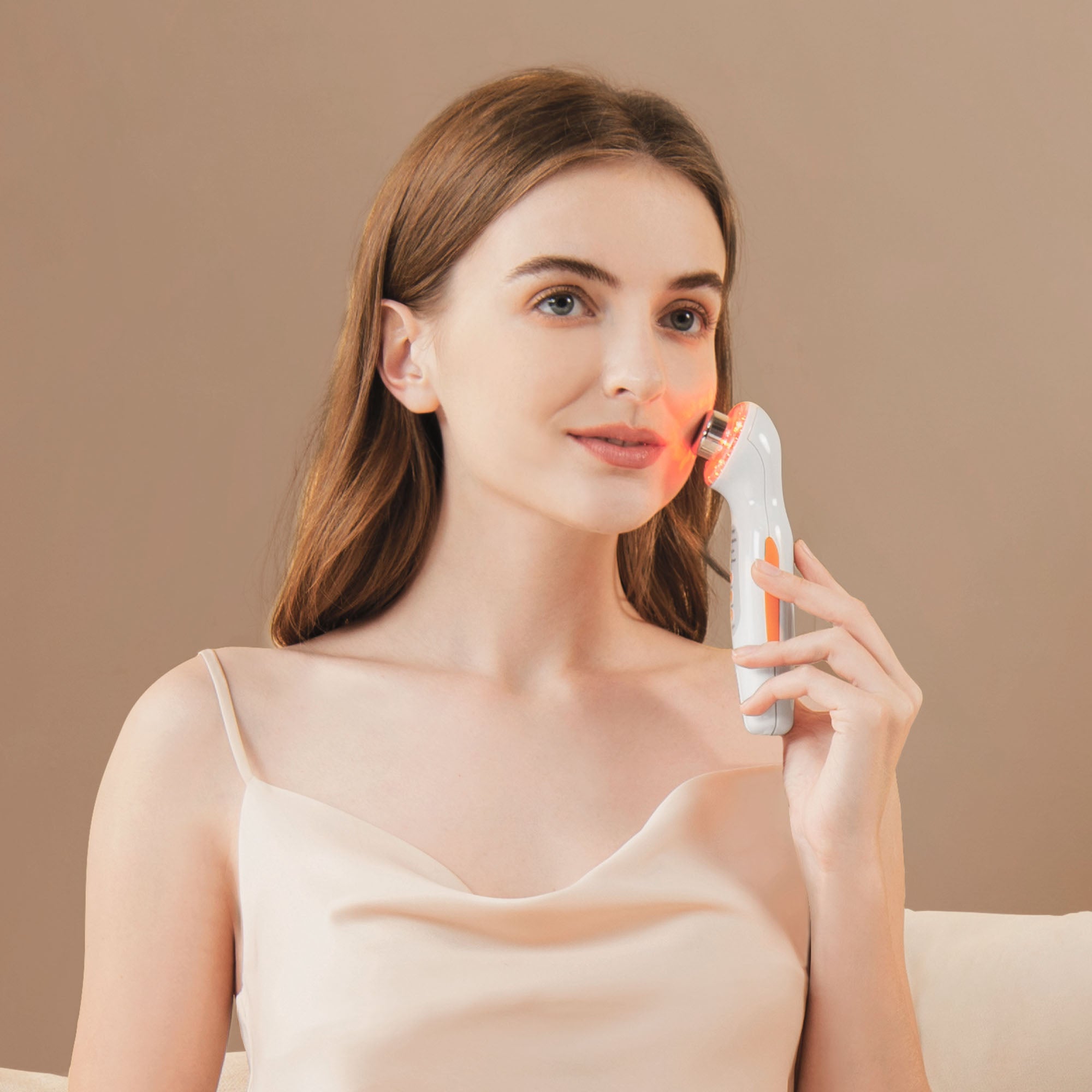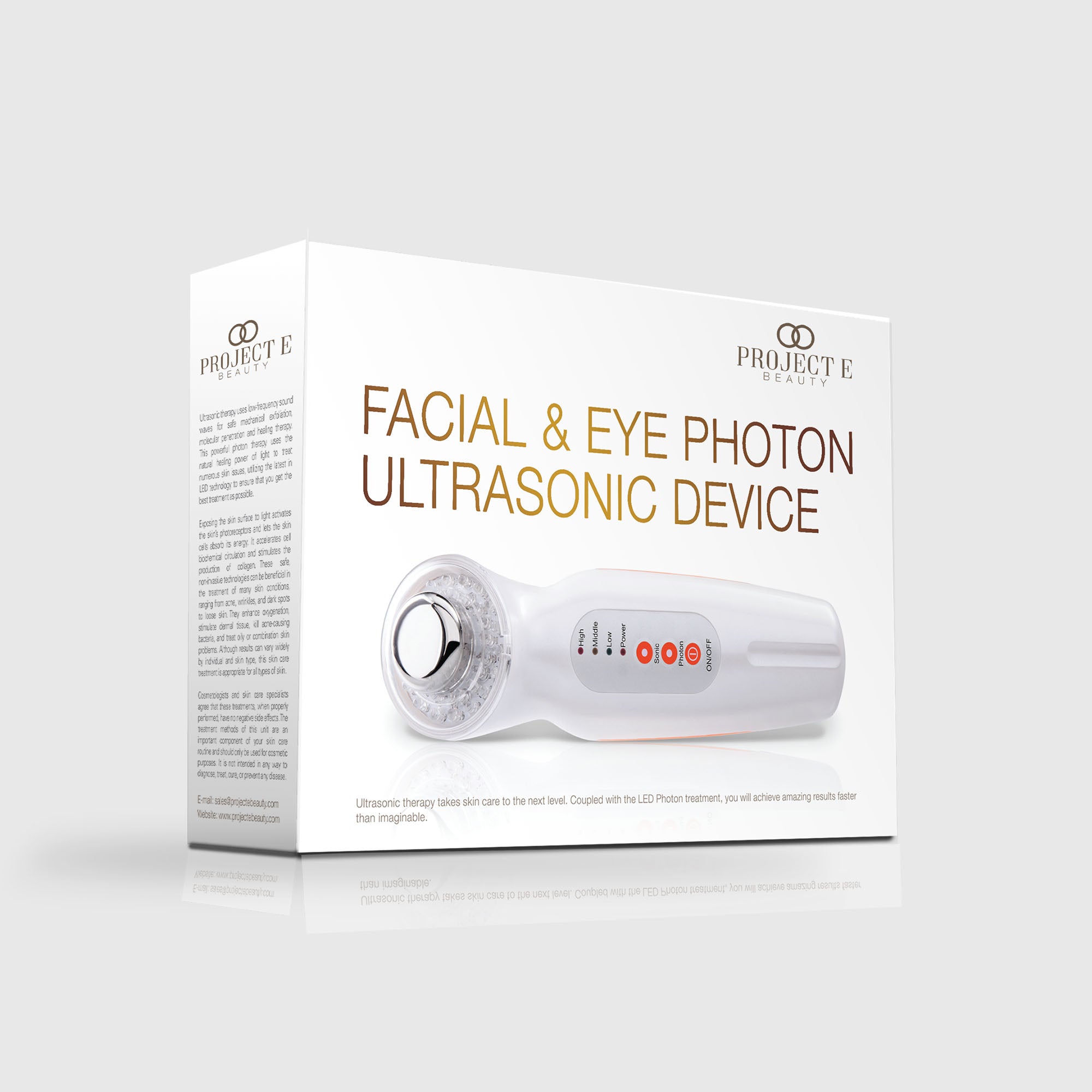 SkinSonic | LED Ultrasonic Wand
Sale price

$69.99
Regular price
(/)
---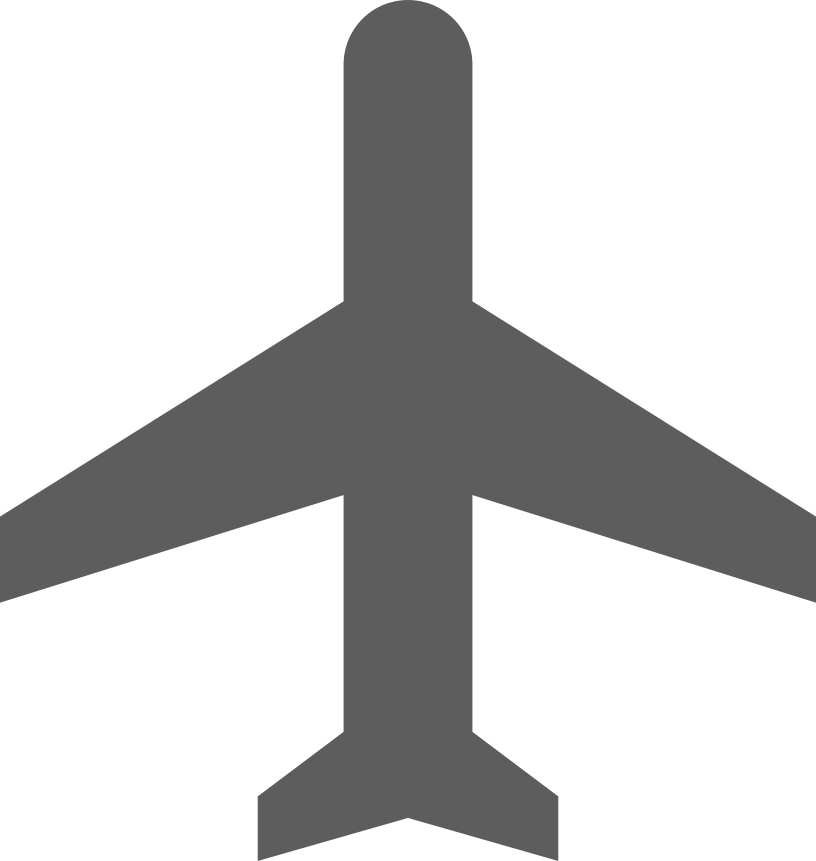 Free Worldwide Shipping on order $100+

30-Day Satisfaction Guarantee
12-Month Warranty on Devices
Secured and trusted checkout with:
About:
SkinSonic LED Ultrasonic Wand | designed for facial beautification, uses natural light waves, which are transmitted by LEDs into the skin. The light activates photoreceptors in skin cells, producing energy for absorption by skin components, to beautify your complexion. Ultrasound could stimulate skin tissue and improve permeability of the membrane to promote collagen tissue and lift the skin. In only 10-15 minutes daily, you'll experience dynamic changes in the look of your face.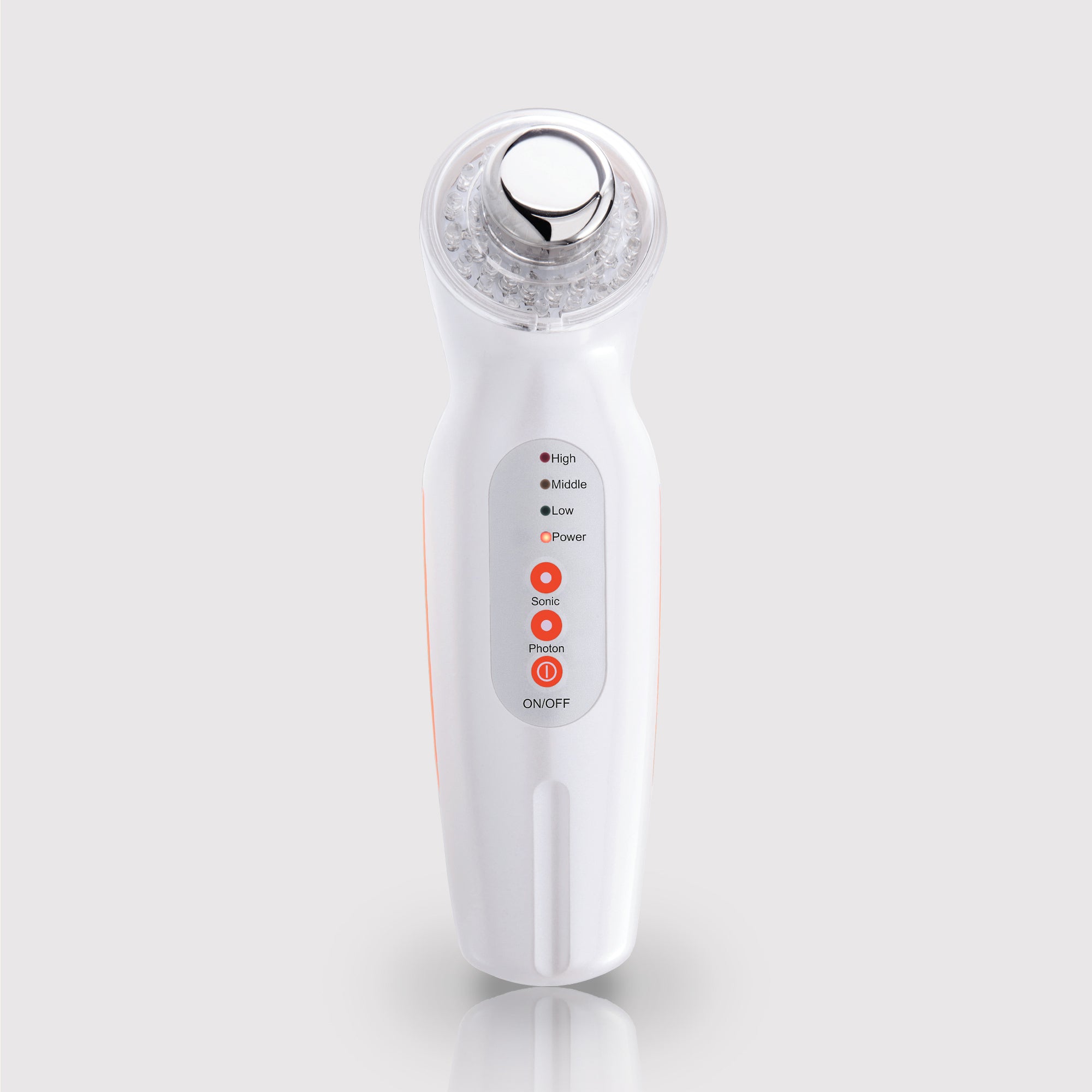 SkinSonic | LED Ultrasonic Wand
Sale price

$69.99
Regular price
Choose options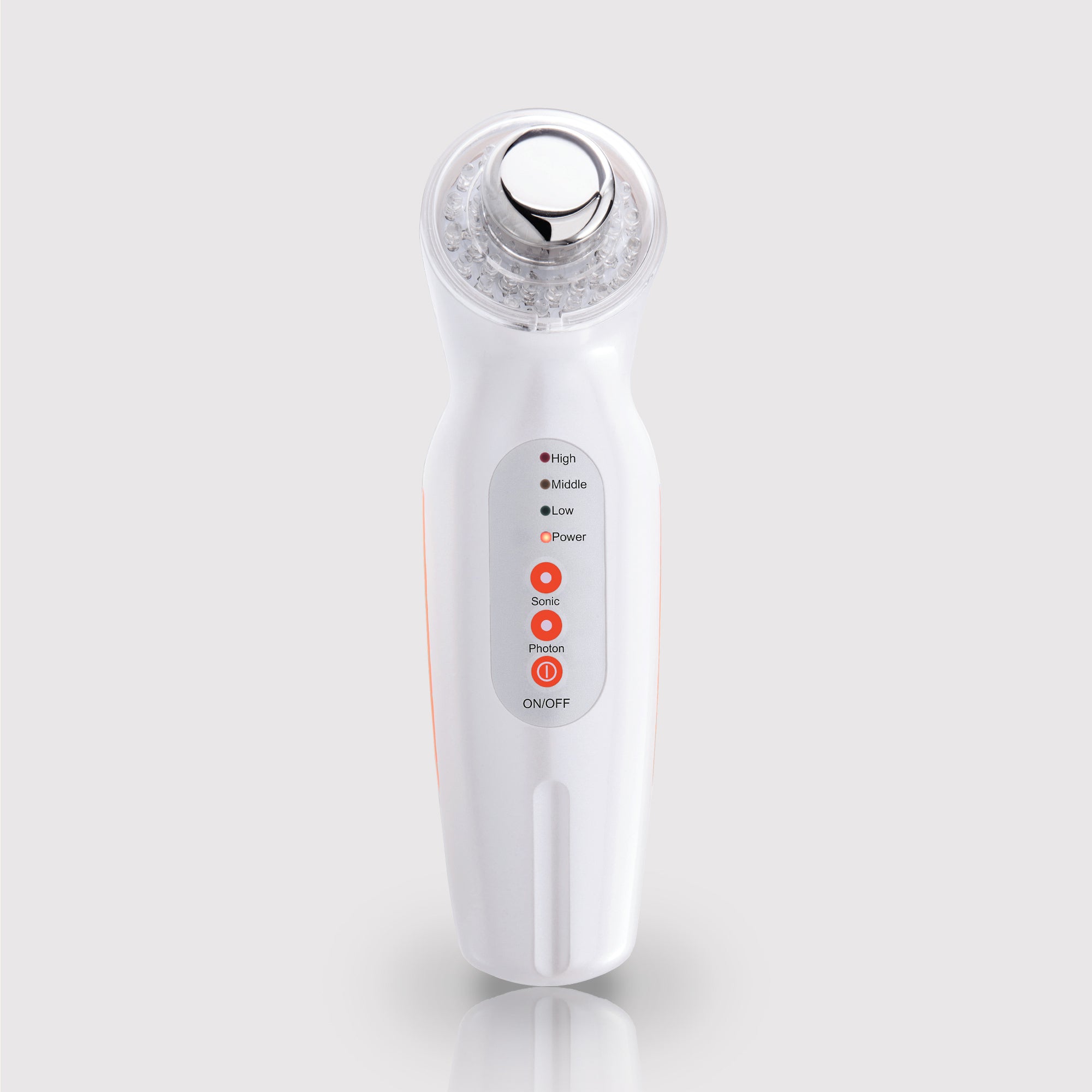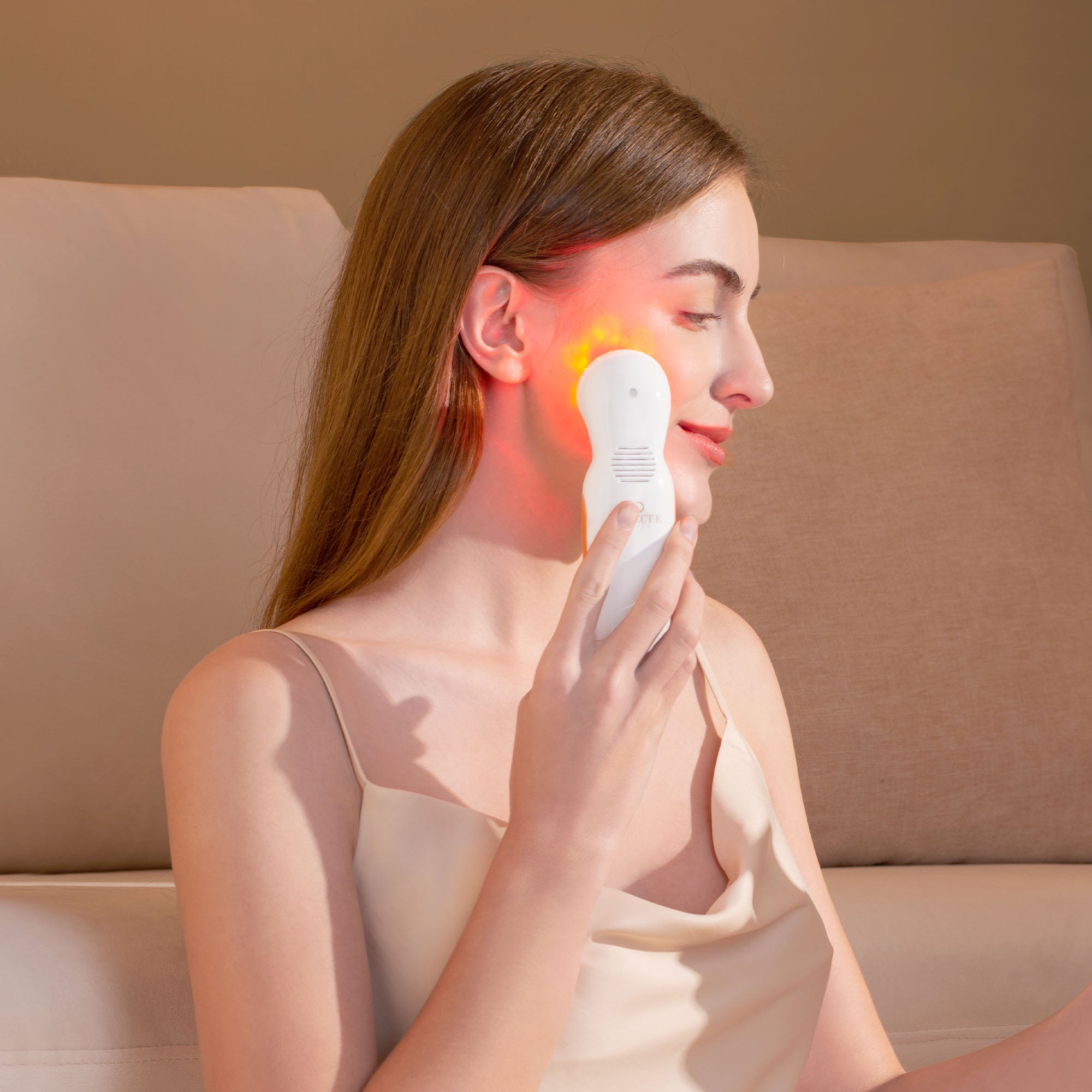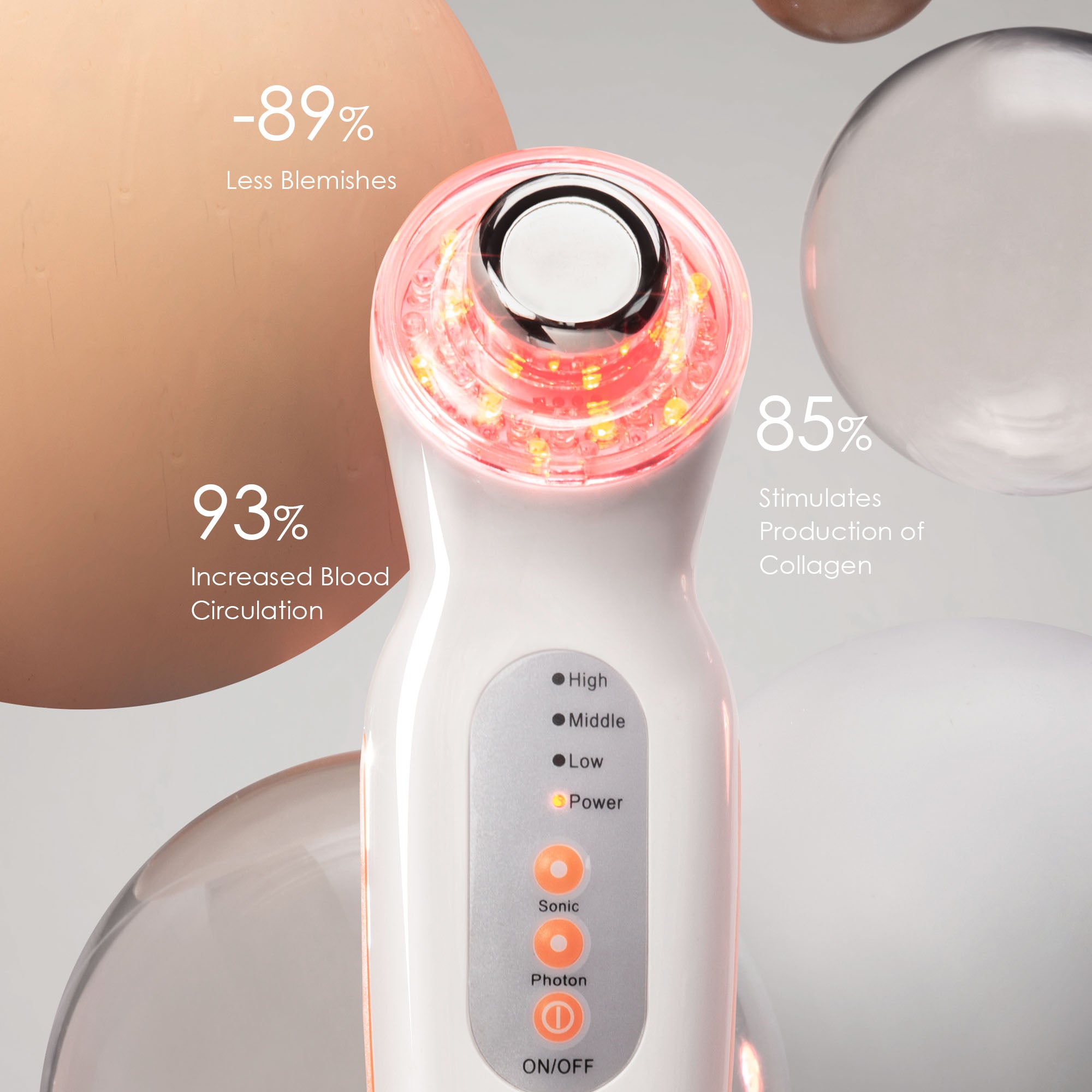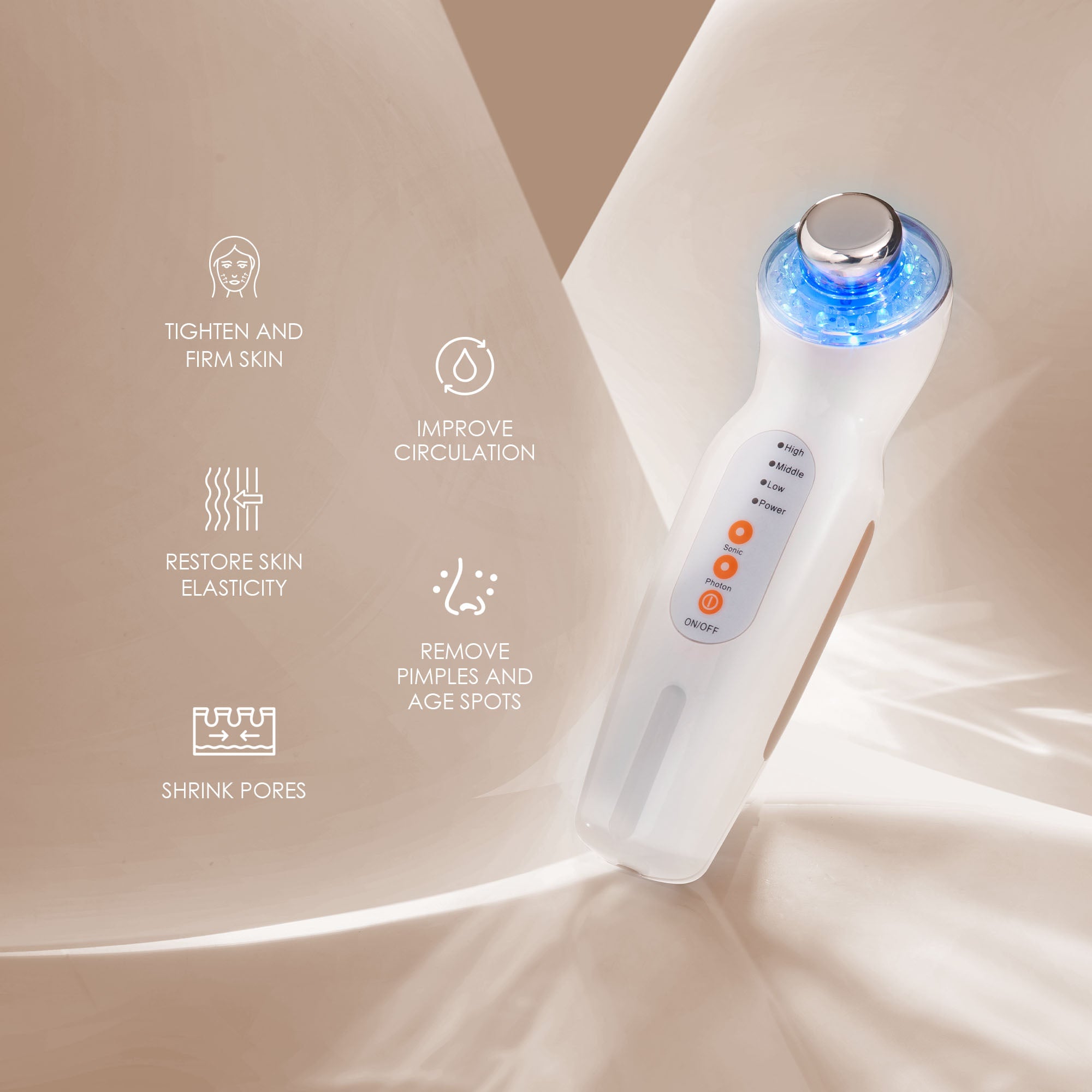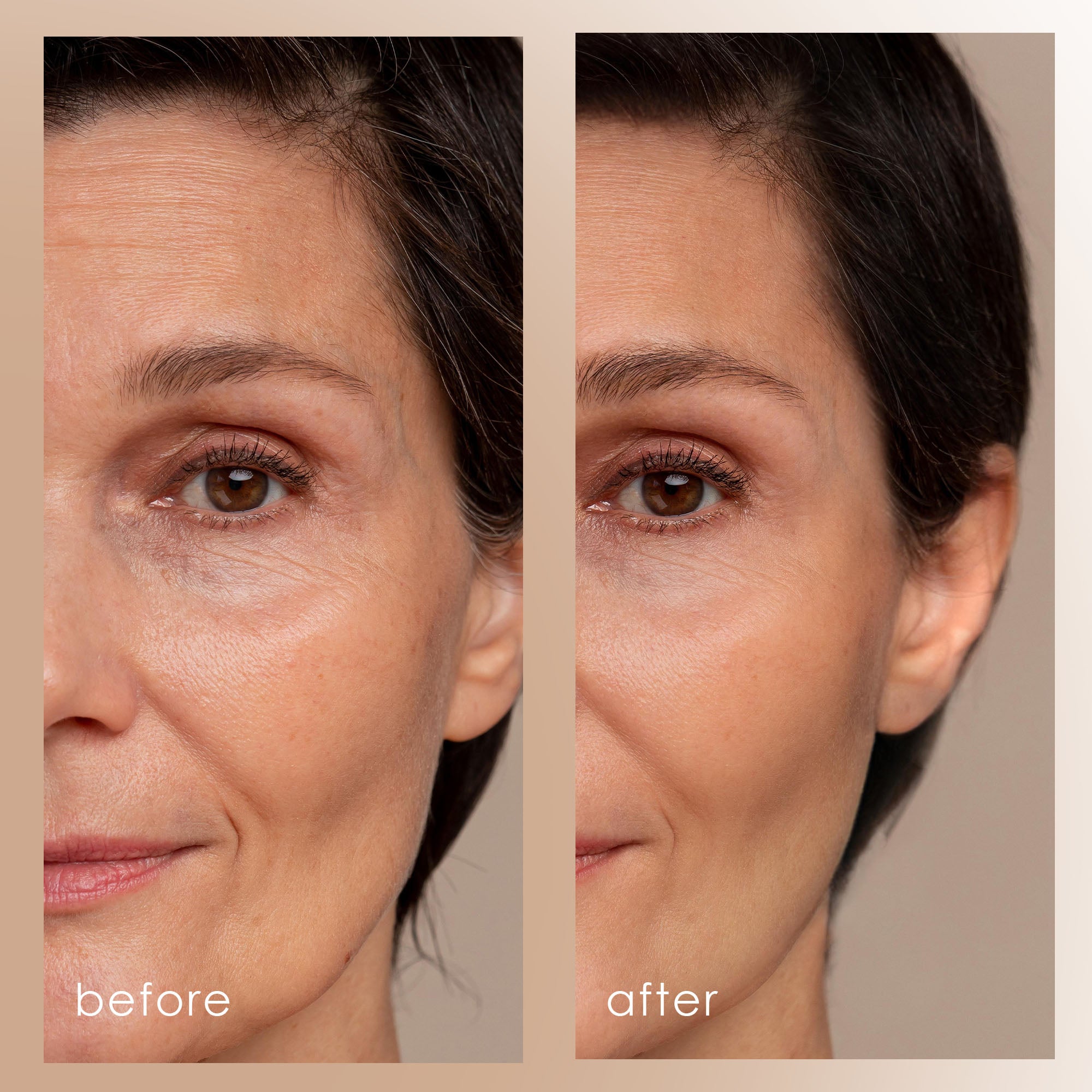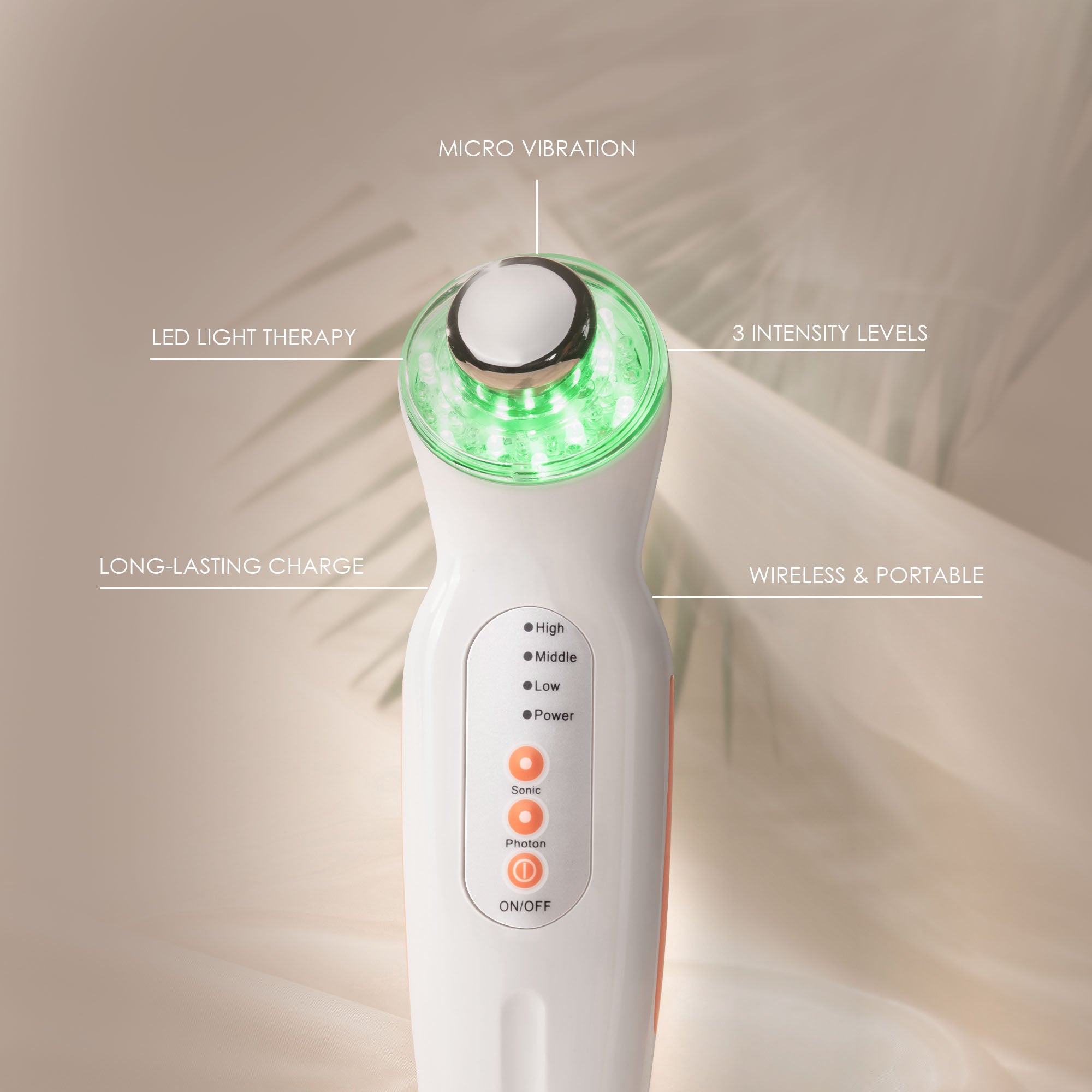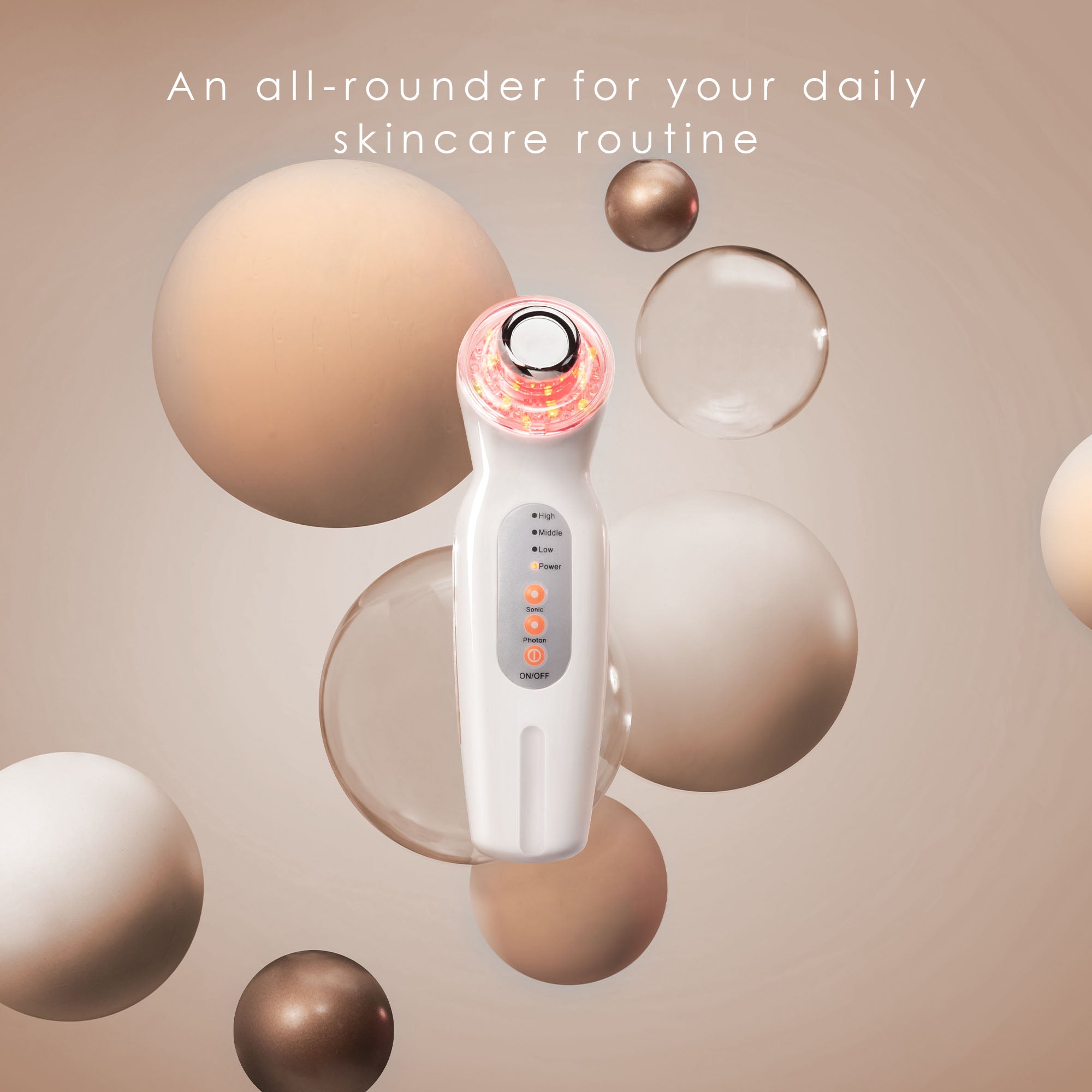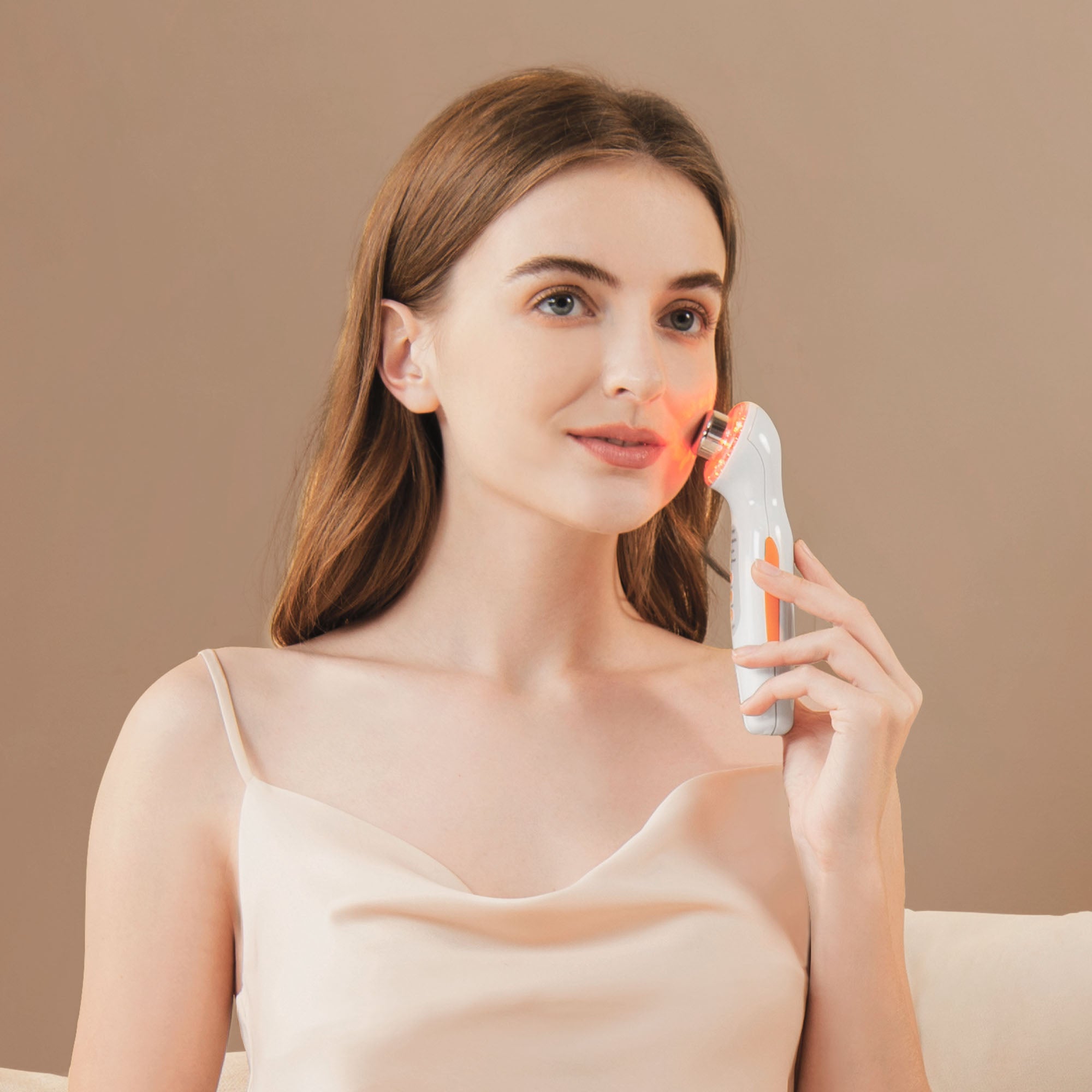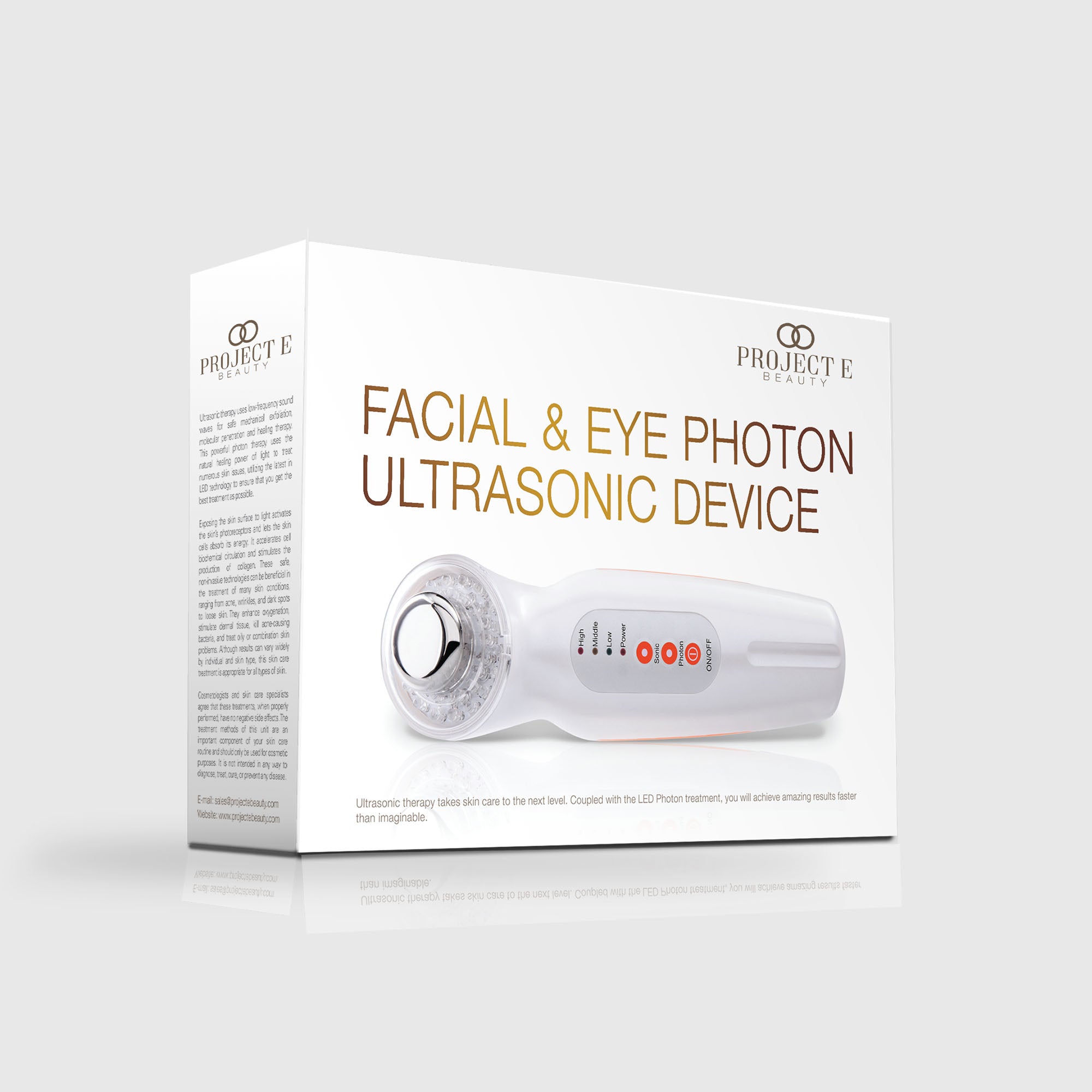 Awaken the skin from within
+93%
Increased Blood Circulation
85%
Stimulates Production of Collagen
An all-rounder for your daily skincare routine
With beneficial micro-vibrations and light therapy



Tighten Sagging Skin
This handheld device gives droopy skin a push by elevating facial tissue

Prevent Wrinkle Formation
With consistent use, it soften the look of deep nasolabial folds

Transform Blemished skin
Prevent future breakouts and banish acne for good with the power of bacteria-fighting LED Light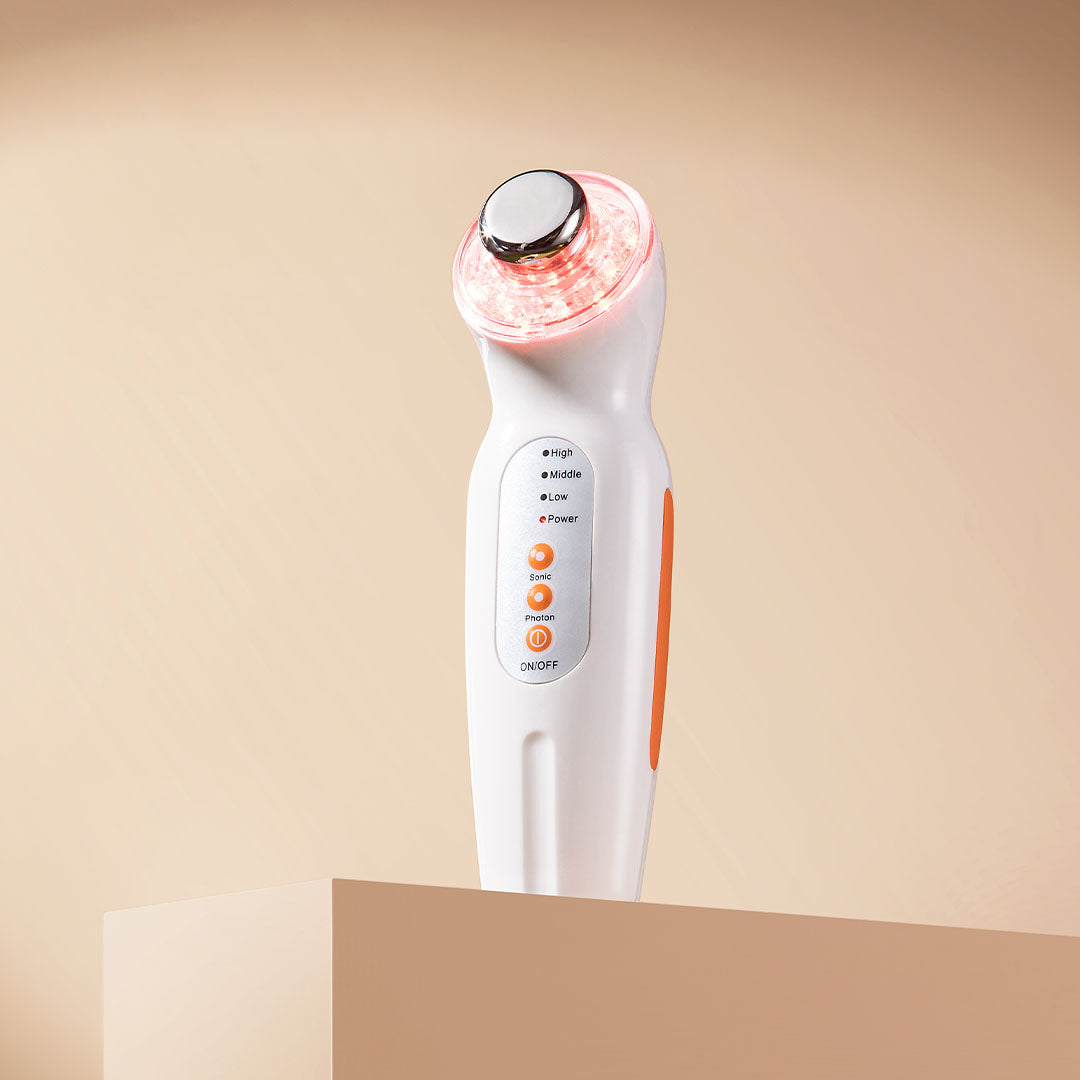 MILD YET POWERFUL
This handheld device produces waves with an intensity of 30 mW/cm2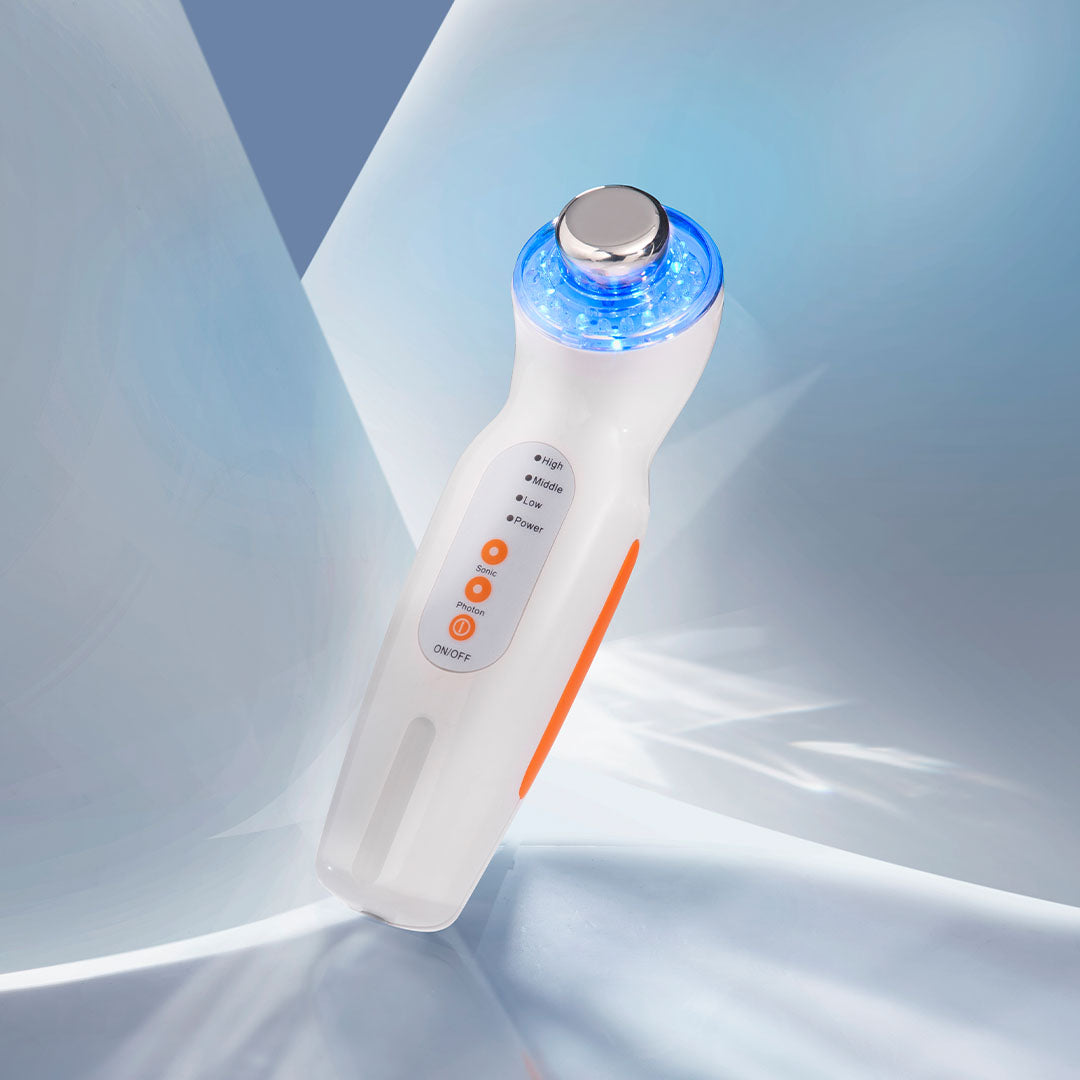 LED LIGHT THERAPY
To make your treatment more effectice, this device is salso equipped with red, gree, and blue LEDs for light therapy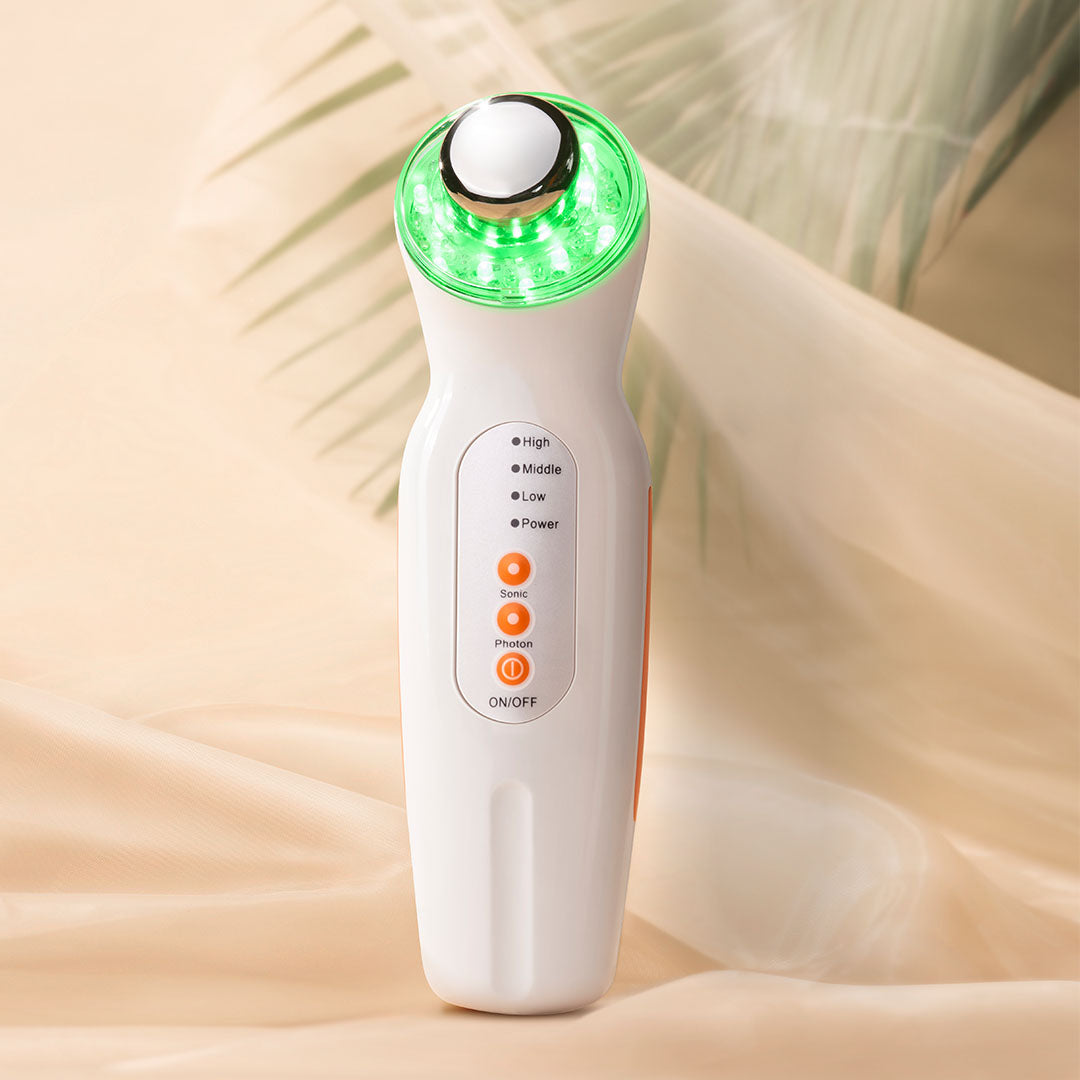 PERFECT SIZE
This device is designed for ease of use. featuring a comfortable grip that allows for one-handed operation. Perfect for trfavel, so you can continue your skincare routine while on the go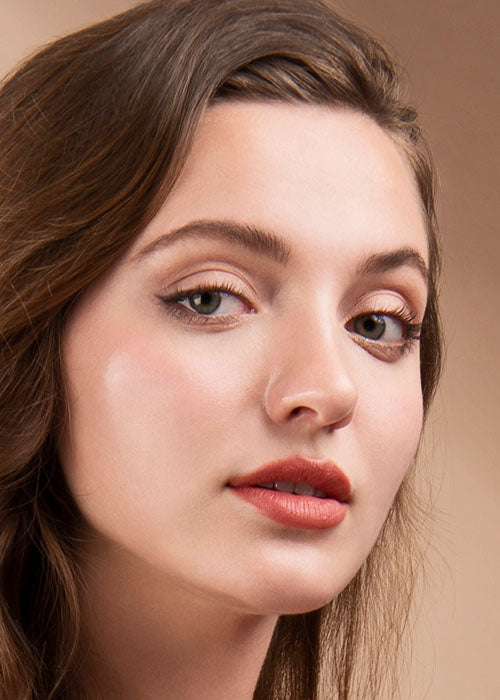 FOR A RADIANT COMPLEXION
Light therapy and vibration technology help kickstar collagen production for anti-aging
Instantly eliminates swollen eyebags underneath the eyes for a refreshed and awake look
Painless and non-invasive. No discomfort or any sensation, makes treatments more enjoyable and relaxing

Indulge in the luxurious benefits of green light therapy, a renowned solution for addressing dilated capillaries, under-eye circles, and hyperpigmented skin under the eyes.

You are covered by a full 1-year manufacturere's warranty and our 30-day satisfaction guarantee
Need help?
Frequently Asked Questions
The device works silently, only giving off a faint humming/ringing sound that you can hear when the it'snear your ear. To test, place a droplet of water on the probe. The droplet should move and evaporate when the device is turned on.
There are three intensity levels to choose from. The highest doesn't necessarily mean it's the most effective. The lowest setting has the same effect on skin.
Applying ion gel before the treatment helps the probe glide smoothly across the skin. You can use your preferred skin product.
The suggested use is for 10 minutes, four times a week. Once favorable results start appearing, reduce to two times a week.
1. Main Unit x 1
2. Charging Cable x 1
3. Safety Glasses x 1
4. User Manual in English x 1
Working for me
Age 41, I've seen an improvement in skin tone & firmness around the cheek, chin & jawline. This led+ ultrasonic tool is just a part of my skin care routine consisting of: ultrasonic tool 3-4x a week, Andalou Naturals skin care products & facial exercises 3x per week from the book: 5 Minute Facial Exercises by Catherine Pez.This ultrasonic tool is silent. I can only hear a faint humming sound when it's next to my ear & I cannot feel it doing anything when it's on my skin so don't think it's broken or not working, place a few water droplets onto the metal tip to test. Water should move about & evaporate.A gel or water based moisturizer is needed to help this device glide smoothly over the surface of skin (important to use only water based products, I use Aloe Vera gel). I work in an upward motion on chin, cheek & jawline for a total of 12 minutes. Instructions are somewhat poorly written/translated but the diagrams are easy enough to follow & a search on YouTube for using this type of device will also be helpful.This is something I've used consistently and I did not see results overnight. It took about 60 days for me to see an improvement so know going in it's an investment of time and don't expect results right away. I recommend taking before/after pictures to track your progress because changes are subtle and gradual and you may not realize things are improving. I credit my results with the COMBINATION of this ultrasonic +led device, facial exercises & my skin care products. It is working for me and is an integral part of my skin care regimen.
SkinSonic | LED Ultrasonic Wand
Batteria di ricarica scadente
Batteria di ricarica difettoso lho restituito