Professional LED Red Light Heating Therapy Anti-aging Wrinkle Removal Skin Care Facial Beauty Device
Item: Professional LED Red Light Heating Therapy Anti-aging Wrinkle Removal Skin Care Facial Beauty Device
Item ID: PE038
Color : White
Input power: AC100-240V 50HZ-60HZ
Output power: 10.73W
Power switch function: ON/OFF
Maximum skin temperature: 42°C
Time to reach therapeutic temperature range: 5-7 minutes
Recommended treatment time: Use for 5-7 minutes on each target area
Treatment area: 18cm2
Treatment Area: Facial, Body
Size: 25 X 18 X 7.5 cm
Weight: 0.6kg
Included:
1. Main unit X 1
2. Adaptor X 1
3. Full detailed English manual/instructions X 1
Functions:
- Firm and enhance skin texture
- Reduce and prevent wrinkles, helps fight fatty areas
- Minimize Pores
- Enhance circulation 
- Inhibit the formation of melanin pigment
- Accelerate blood circulation
- Improve skin elasticity

Red Light:
Red(650 nm)--- One of the most powerful colors to increase blood circulation. Stimulate skin cells to excrete collagen to achieve firm and smooth texture.
The red light penetrating 8-10mm is suitable for any type of skin; it can reach derma to stimulate fibre cells. Heating can improve blood circulation and collagen albumen hyperplasia to reduce wrinkles and make skin more elastic and smooth. The mild wave length is suitable for surrounding eyes and forehead. 

WARM 42°C
It opens pores, helps deep cleansing, increases circulation, stimulates skin metabolism, facial massaging and firming skin.
For deep clean purpose, please use it before applying facial cleanser.

1. Enhances your skin's absorption of nutrients; removes wrinkles and eliminates spots. 
2. Lightens and firms your skin, while shrinking pores. 
3. Deep heat activates your cells; re-growth and leaves skin glowing and smooth; slows aging process. 
4. Relief of pain, pinched nerves, stiffness, sprains, neck injury; decreases inflammation. 
5. Enhances blood circulation and metabolism while helping you relax. 
6. Treat injuries and bruises. 
Features:
- Natural light waves improving the look of skin
- Wireless operation
- Easy to operate
- Portable
- Warranty
Introduction:
The Photon Beauty Device, designed for facial beautification, uses natural light waves, which are transmitted by LEDs into the skin. The light activates photoreceptors in skin cells, producing energy for absorption by skin components, to beautify your complexion. 
Studies show that light enters the body as photons (energy) and is absorbed by the photoreceptors within cells. Massaging with the Photon Beauty balances skin tone and enhances circulation. Light is known for helping with some beauty problems, for instance, inhibiting the formation of melanin pigment, fighting acne and dermatitis, and improving the look of pockmarks, scars and wrinkles.
How to use?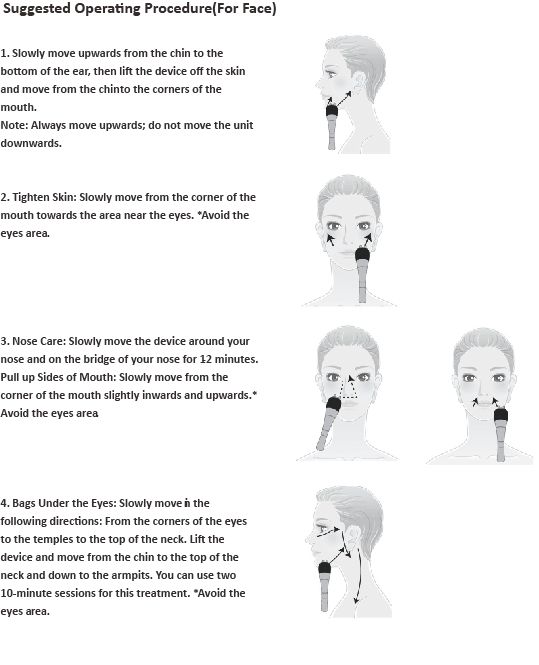 ---
We Also Recommend
---