Pro Needle Free Mesotherapy Therapy Salon User Skin Care Equipment
Item: Pro Needle Free Mesotherapy Therapy Salon User Skin Care Equipment
Item ID: PE203
Colour: Sliver
Size: 38x29x21 cm
Weight: 2.8 kg
Voltage: 110V/ 220V
Power: 20W
Electric Current: 150mA
UPC: 092624152029
Included:
1. Main Unit X 1
2. Mesotherapy Hand Piece X 1
3. Mesotherapy Wand X 1
4. Power Cord X 1
5. Full detailed English manual/instructions X 1
Functions:
1. Skin rejuvenation
2. Improves blemishes
3. Promotes skin metabolism
4. Improves elasticity
5. leading-in skin essence
6. Decreases fine wrinkles
7. Face shaping
8. Biological face-lift and cures double chin
Features:
1. Innovative technology, using the principles of electroporation and eletroosmosis
2. High absorption rate, up to 99% that is over 2000 times than the traditional skin care products
3. Non-invasive and painless treatment
4. Treatment options
5. Needle-free
6. Warranty
Introduction:
Needle-free mesotherapy uses the electrophoresis technique. Electrophoresis energy beauty was introduced in Europe by Italy Ashton company in 2000 and was awarded FDA license in 2005. Electrophoresis energy used for beauty is an innovative technology, through the principle of electroporation and electroosmosis theory, enters into the internal cell membrane with medical drugs and naturally active ingredients without needles by using ultra osmosis technology, effectively treating various skin symptoms.

Several results can be achieved by mesotherapy:
1. Freckle removal and skin whitening: Open cells channel woundless, absorb  nutrition, participate in cells metabolism, promote cells rebirth. 
2. Fantasy wrinkle removal: The electrode nutrition directly penetrates the deep-seated skin, start cells rebirth, remove wrinkles of deep skin layer.
3. Fat removal and weight reduction: The electrode nutrition is directly penetrated  the deep-seated skin, together with the fat removal distillate to stimulate fat movement and lymph drainage, sculpture the body.
4. Resist the acne: Through the electric nutrition conveyer belt, inject the acne removal distillate into the focus, clear or restrain the acne rebirth, avoid the wound infection.
5. Moisten and make up water: Inject the water feeding active distillate into the deep-seated skin, supply enough water to the cells, prevent the series of skin problems caused by short of water.

Mesotherapy is a highly effective rejuvenating treatment. The procedure can be used to tone and tighten sagging skin on the neck, legs, abdomen, arms and hands. In Europe, women often start treatments in their thirties, but Mesotherapy can prove valuable during any stage of a woman's life. 
How to use?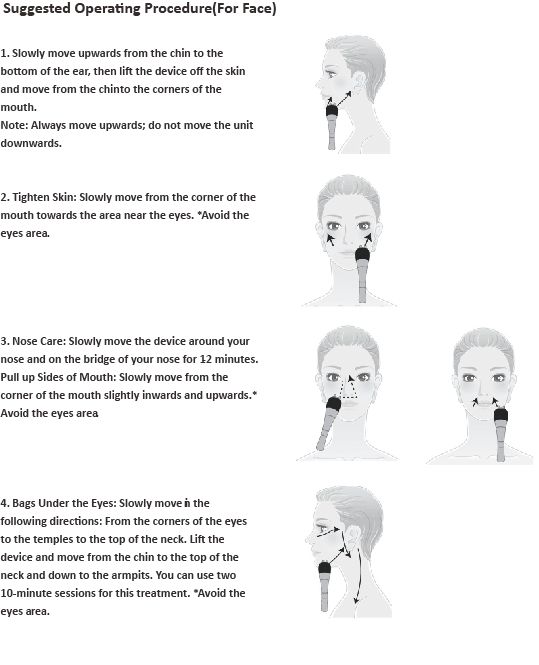 ---
We Also Recommend
---