Project E Beauty
Pro Magnetic Bio Warm Jade Facial Beauty Cold Therapy Machine Skin Care Spa Salon
SKU: PE210
Item: Pro Magnetic Bio Warm Jade Facial Beauty Cold Therapy Machine Skin Care Spa Salon
Item ID: PE210
Colour: Black, Sliver, White
Frequency: 50-60HZ
Voltage: 110V/ 220V
Size: 42x36x31 cm
Weight: 4.2 kg
Power: 30W
Included:
1. Main Unit X 1
2. Magnetic activation rod X 1
3. Thermotherapy Jade head X 1
4. 3D repair cold head X 1
5. Conductive probe X 1
6. Power cord X 1
7. Full detailed English manual/instructions X 1
Function:
- Promote infiltration and absorption of products
- Skin restoration
- Anti-aging
- Calm and repair telangiectasia, lessen thread veins.
- Collagen regeneration
- Remove wrinkles
- Enhance blood circulation, prevent high blood pressure
- Improve the anemia
- Enhance immune function
Features:
- Virtually no side effects
- Non-invasive procedures
- No anesthetic required
- No influence to daily life
- Warranty
Introduction:
Energy activation and conversion equipment integrates bionic thermal, magnetic jade. Bionic thermal is conducted into the natural jade from Myanmar, rapidly destructs of disorder but beneficial trace elements in jade (zinc, magnesium, iron, copper, chromium, manganese, cobalt, etc.), and makes them reorganize, to form 'Jade Energy Accumulator. At the same time, bionic thermal effects on human cells and collagen, so skin cells quickly update to speed up the secretion of collagen by 300%. To form a special resonant magnetic field between 'Jade Energy Accumulator' and collagen, promote human body functions quicker in phase, to add necessary trace elements for the body, balance the imbalance of yin and yang, qi and blood, strengthen the skin self-absorption features
BIO Microcurrent
BIO Microcurrent is known to be the most effective non-surgical method to take years off the face. It is a low level of electricity that mirrors the body's own natural electrical currents, triggering chemical reactions at a cellular level to enhance the production of natural collagen and elastin, providing circulatory benefits and reshaping the muscles of the face. The result of micro-current treatments are immediate firming, smoothing, and re-hydration of the skin while the fine lines and wrinkles are reduced. BIO Microcurrent lifts, sculpts, and tightens skin. Also, it provides immediate results and has no downtime.

BIO Microcurrent techniques have been proven successful in treating a variety of medical conditions including Bell's Palsy. Bell's Palsy is facial paralysis and usually effects one side of the face only. The cause is unknown, but inflammation of one of the facial nerves results in muscle paralysis to one side of the face. This usually recovers over a period of months, but on occasion can be permanent.

But first, we need to understand what causes our facial skin to wrinkle and sag. As we age, our muscles become accustomed to certain expressions and tend to get stuck in these positions. A great example of this is the furrow between the eyebrows that many people get. At the same time, other muscles in our face are hardly ever used, and they begin to atrophy, which leads to sagging. An example of this can often be seen around our jaw lines, chins and necks, where we tend to develop sagging or loss of definition as we get older. As years pass, our skin cells become less active, which leads to a breakdown of collagen and elastin. By the age of 45, the upper cheek muscles may elongate by as much as half an inch, dragging the skin over the cheeks downward to form plump little pouches at the corners of the mouth. The muscles under the chin become loose and the jaw line loses its firm contour.

There are 32 different muscles of the face that are manipulated during the BIO microcurrent facial treatment. The treatment lifts, smooths, tightens and tones. Probes are used to physically move the muscle into the desired position to perform muscles lengthening or shortening. BIO Microcurrent treatment allows the muscles the necessary energy to keep their tension in this new contour.

To conclude, BIO microcurrent is a therapeutic treatment that delivers safe, painless, low-level electrical impulses to strategic locations under the skin in order to firm and tone the facial muscles on both an immediate and long-term basis.
How to use?
1. Magnetic activation rod+ Conductive probe:
To use bionic micro current, instantly open channels of pores, dredge the points, smoothen the meridian, rapidly pass life energy into deep cells tissue, to enhance cells permeability.
2. Jade head:
The pure natural jade is inlaid on the magnetic spin central, unique combination of 'magneto caloric effect' together with massage gesture, to carry through positive and negative energy conversion.
Within 3 seconds, re-organize the jade disorder trace elements, to form special 'Jade Energy Accumulator'. At the same time, bionic thermal effects on human cells and collagen, lets skin cells quick rejuvenate, speedily excrete 300% collagen.
3. 3D repair cold head:
Through cold therapy, it opens pores, helps deep cleansing, increases circulation, stimulates skin metabolism, facial massaging and firming skin.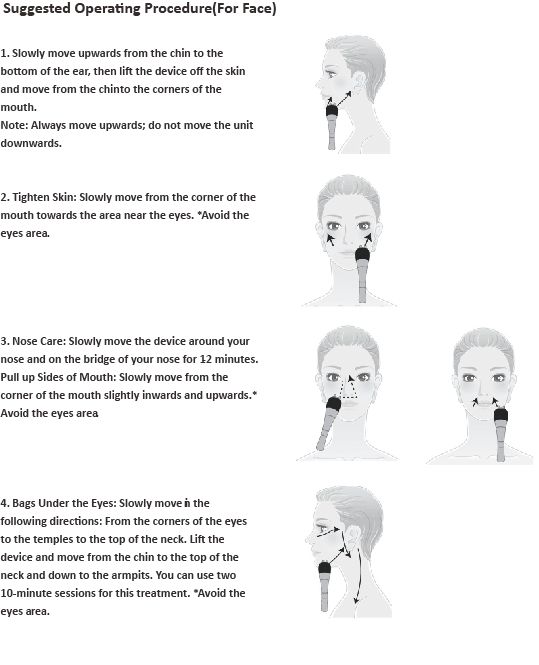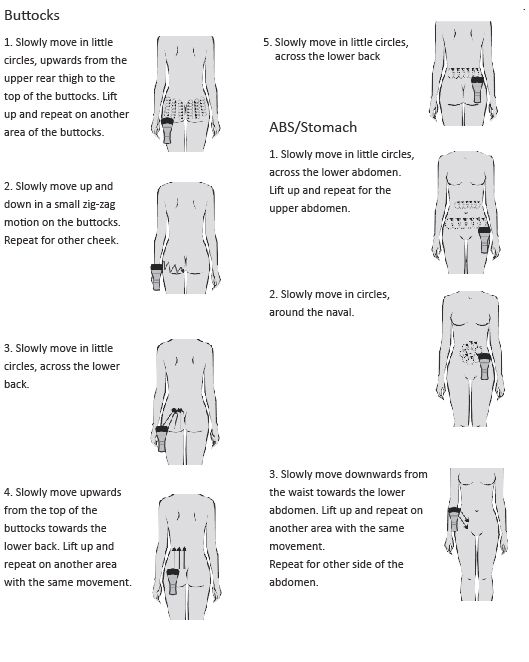 Do you ship to my country?
Yes, we ship all over the world. Shipping costs will apply, and will be added at checkout. We run discounts and promotions all year, so stay tuned for exclusive deals.
How long will it take to get my order?
It depends on where you are. Orders processed here will take 5-7 business days to arrive. Overseas deliveries can take anywhere from 7-16 days. Delivery details will be provided in your confirmation email.
Free Worldwide Shipping on All Orders Over $100
Please be advised that due to the increase on the actual shipping costs, Free Shipping Discount to some parts of Middle East Asia, Eastern Europe, South America, Africa, and other remote islands is not supported. Free shipping for orders above USD100 to affected countries will not be applied. Thank you for your kind understanding.
Do you offer warranty for your items?
All the product comes with a full one year warranty against manufacturer defects. It does not include damage caused by misuse, accident, abuse, neglect or other external causes. Buyer pay for the postage on the return item and we pay for all resend postage costs. If the item defect within 30 days, we will also responsible for the return shipping fee.
Can I return my product?
We always aim for make sure our customers love our products, but if you do need to return an order, we're happy to help. Just email us directly and we'll take you through the process.