Pro Magnetic Bio Cold Jade Facial Beauty Therapy Machine Skin Care Spa Salon
Item: Pro Magnetic Bio Cold Jade Facial Beauty Therapy Machine Skin Care Spa Salon
Item ID: PE210
Colour: Black, Sliver, White
Frequency: 50-60HZ
Voltage: 110V/ 220V
Size: 42x36x31 cm
Weight: 4.2 kg
Power: 30W
Included:
1. Main Unit X 1
2. Magnetic activation rod X 1
3. Thermotherapy Jade head X 1
4. 3D repair Freezing head X 1
5. Conductive probe X 1
6. Power cord X 1
7. Full detailed English manual/instructions X 1
Function:
- Promote infiltration and absorption of products
- Skin restoration
- Anti-aging
- Calm and repair telangiectasia, lessen thread veins.
- Collagen regeneration
- Remove wrinkles
- Enhance blood circulation, prevent high blood pressure
- Improve the anemia
- Enhance immune function
Features:
- Virtually no side effects
- Non-invasive procedures
- No anesthetic required
- No influence to daily life
- Warranty
Introduction:

Energy activation and conversion equipment integrates bionic thermal, magnetic jade and ice technologies. Bionic thermal is conducted into the natural jade from Myanmar, rapidly destructs of disorder but beneficial trace elements in jade (zinc, magnesium, iron, copper, chromium, manganese, cobalt, etc.), and makes them reorganize, to form 'Jade Energy Accumulator. At the same time, bionic thermal effects on human cells and collagen, so skin cells quickly update to speed up the secretion of collagen by 300%. To form a special resonant magnetic field between 'Jade Energy Accumulator' and collagen, promote human body functions quicker in phase, to add necessary trace elements for the body, balance the imbalance of yin and yang, qi and blood, strengthen the skin self-absorption features
How to use?
1. Magnetic activation rod+ Conductive probe:
To use bionic micro current, instantly open channels of pores, dredge the points, smoothen the meridian, rapidly pass life energy into deep cells tissue, to enhance cells permeability.
2. Jade head:
The pure natural jade is inlaid on the magnetic spin central, unique combination of 'magneto caloric effect' together with massage gesture, to carry through positive and negative energy conversion.
Within 3 seconds, re-organize the jade disorder trace elements, to form special 'Jade Energy Accumulator'. At the same time, bionic thermal effects on human cells and collagen, lets skin cells quick rejuvenate, speedily excrete 300% collagen.
3. 3D repair freezing head:
Through cold technologies, to calm and relax the skin, shrunken pores, penetrate nutrition into deep skin, lock inside water and nutrition, so as to get deep water supplement, water locking effect, promote absorption, oil controlling, skin tightening etc functions.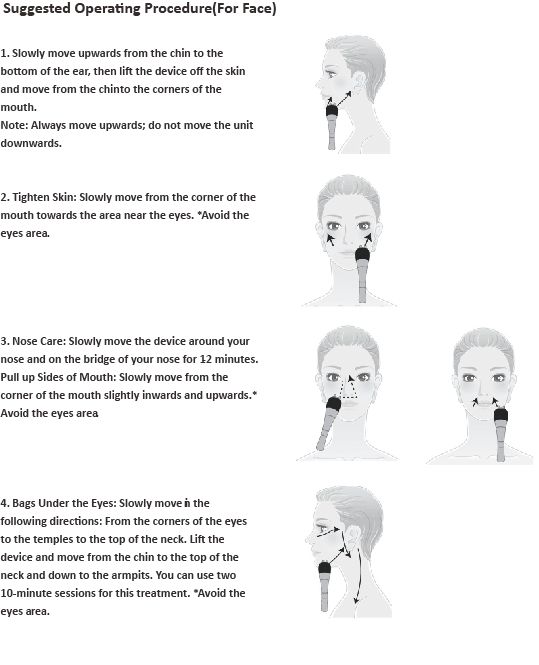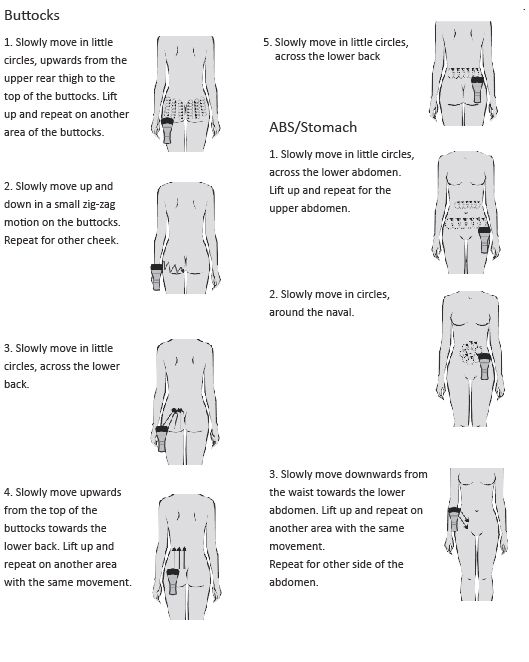 ---
We Also Recommend
---