Long-necked cup X 3 Sets + Gourd Cup Sets X 3 For Vacuum Pump Machine Parts
Item: Long-necked cup X 3 Sets + Gourd Cup Sets X 3 For Vacuum Pump Machine Parts
Item ID: P073
Size: 26x15.5x8 cm / 21x11x6.5 cm
Weight: 0.3 kg
Treatment Area: Facial, Body
Included:
Long-necked Cup

 

x 3 sets (6pcs)
Gourd Cup
 

x 3 sets (6pcs)
Operation:
1. Push in the movable ring of copper nozzle at the hand piece, and pull out the 6x4 size vacuum hose. Then push in the black plastic ring on the vacuum hose.
2. Put a drop of cream or milk lotion on the vacuum hose nozzle, push in the movable ring and insert in the vacuum hose to the limit.
3. Insert a cotton swab into the Diamond Head, then tight up the Diamond Head on the hand piece. Remove the cotton swab after every treatment.
4. Turn on the power switch.
5. Adjust the Vacuum intensity by Vacuum Regulator according to the following reference table, the intensity displays on Vacuum gauge and check with the client for comfort.
6. Use the incline area of Hand piece to contact with the skin surface. Proceed with a slow sliding motion. Do not place the hand piece at one spot for too long, doing so will cause harm to the skin.
7. Adjust the crystal flow rate by the Vacuum Regulator slowly from minimum to maximum. For commonly use, do not set the flow rate to maximum unless it is of necessity. This is for better comfort intensity.
8. Gently stretch the skin with thumb and finger and glide the Hand-piece 2 to 3 times over the area being treated. Then cross again in different directions to prevent streaking lines as in the reference picture. Brush strokes or polishing motions may be used in different sites.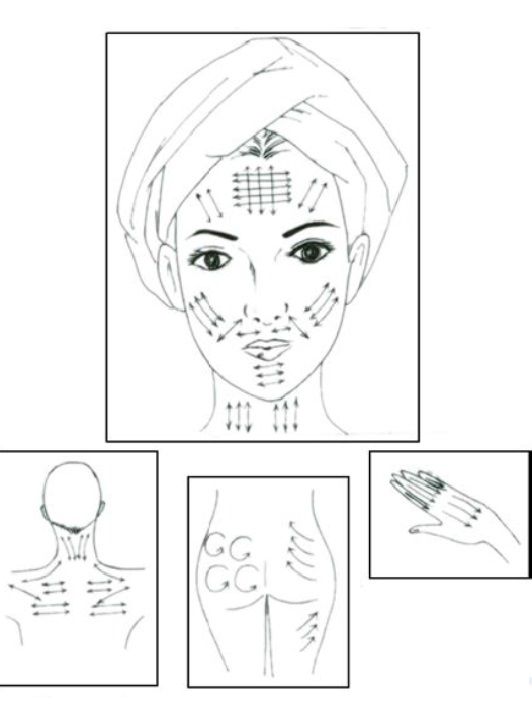 ---
We Also Recommend
---